These Are The 3 Mosques You Want To Know When Travelling To Japan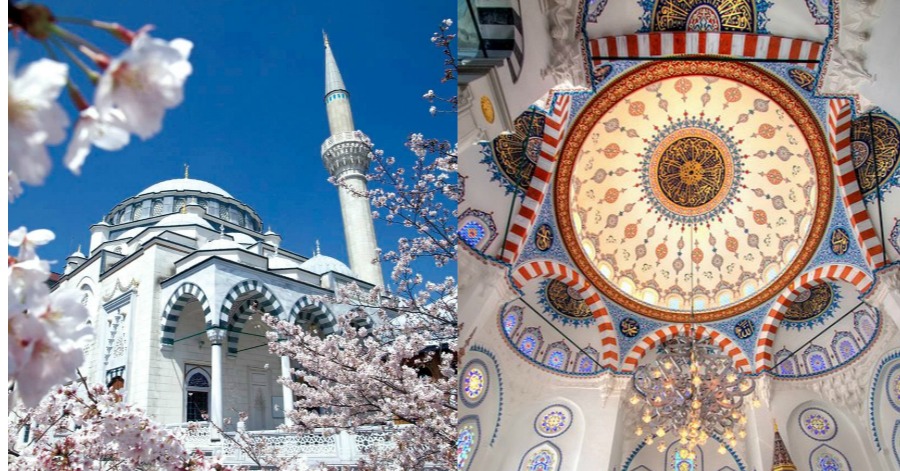 For those who do not know, the Muslim community in Japan is a minority community group. So, it is quite difficult for them and especially outside visitors to find a comfortable place to perform 'solat'. But now, the construction of mosques in Japan is now more widespread and increasing.
There are several mosques in Japan that have unique architecture and beautiful design. Even the interior design on display is like the construction of a mosque in an Arab country.
But, where are these mosques that can be found in Japan? So, let's find out more about these mosques:
1.  Tokyo Camii Mosque, Shibuya
Tokyo Camii is the largest mosque in Japan. The location of this mosque is located in the Oyama-Cho area, Shibuya. The mosque was built around 1938, but it was rebuilt in 1998. It features a 4-story mosque which uses a mosque-style architecture in Turkey that is Ottoman style. Apart from performing prayers, the community in Shibuya also makes this mosque an Islamic education center for children in Japan.
Tokyo Camii, Japan's largest mosque, is architecturally similar to Istanbul's famous Blue Mosque. For concrete materials, steel and furniture used in the Tokyo Camii mosque were brought from Turkey. About a hundred Turkish designers worked for a year to build the second-floor mosque itself and the cultural center downstairs making it the greatest work of art in Japan.
2.  Kobe Mosque, Kobe
Kobe Muslim Mosque was the first mosque built in Japan in 1935. It is located on Nakayamate Dori in Chuo-ku, about a 10-minute walk from Motomachi station in Kobe. The mosque was built through donations from the Muslim neighborhood community in Kobe consisting of Indians, Tatars, and Turks. For the exterior of the mosque, it features old traditional architecture (minar).
Meanwhile, the architecture in the building, it brings white marble walls and gold paintings. It is a three-story building built with a very distinctive architectural style, consisting of bases, shafts, and galleries.
This base is used as a prayer hall for men on the first floor. Aci is the second floor used as a prayer hall for women and in the gallery, there is a place to pray. The mosque was built in the traditional Turkish style by Czech architect Jan Josef Švagr who is also known for having built several other religious buildings in Japan.
During World War II, Kobe province was said to have been destroyed during the war. But what is interesting is, the mosque is still standing upright while every building around the mosque has collapsed and completely destroyed. When the war ended, residents found only a few cracks on the outer walls of the mosque and glass windows.
3.  Hiroo Mosque, Tokyo

The Hiroo Mosque in Tokyo is managed by the Arab Islamic Institute. The location of this mosque is quite central and easily connected to the main area of Tokyo. It is within walking distance of Hiroo train station.
Initially, it was a management initiative to promote Arabic culture, tradition, and education in Japan. This educational institution was the first for Arab Islamic culture in Japan. The mosque has a separate prayer room for women and those involved with the Quran and Arabic recitation classes.
Interestingly here, most of the mosque structures in Japan are built just like residential buildings in the neighborhood. Most of these mosques are also located close to other facilities so that the locals can use them more easily and comfortably.
Sources: Matcha.jp, Mosqpedia.org, Hiroo mosque
Food Review: Delicious Gula Apong Ice Cream By 'M Ice Cream'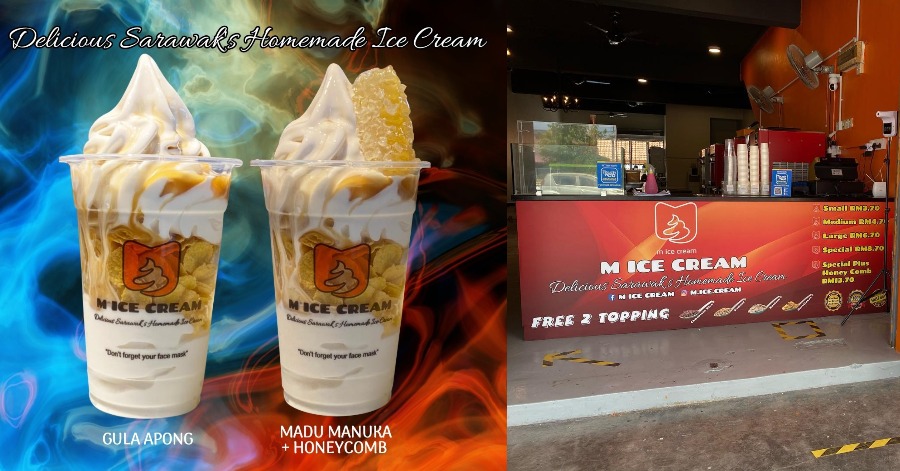 Gula Apong Ice Cream is actually a very famous dessert in Sarawak. Previously, it is hard to find it to be available here in Peninsular. Now, since 'M Ice Cream' has introduced it here, it is easier to find it. Gula Apong is actually the 'gula melaka' version of Sarawak but both of them are definitely not from the same tree. It is commonly used in a lot of Sarawakian beverages and also desserts.
'M Ice Cream' specializes in Sarawak Gula Apong Ice Cream. In this store, their ice cream can be topped with honeycomb and also varieties of toppings. The Gula Apong itself got brought from Sarawak to Peninsular Malaysia.
Gula Apong flavor is the best seller flavor from the shop. There, you can have 4 different toppings that are free and that topping is:
Chocolate Rice
Peanuts
Nestum
Corn Flakes
M Ice Cream also has two other additional toppings, and if you wanted these toppings you need to add-on payment for them and that is:
Chocolate Chips – Add-on RM1
Honeycomb – Add-om RM5
Sources: Facebook M Ice Cream.
Ji Soo Leaving 'River Where The Moon Rises', Na In Woo In Discussion To Replace Him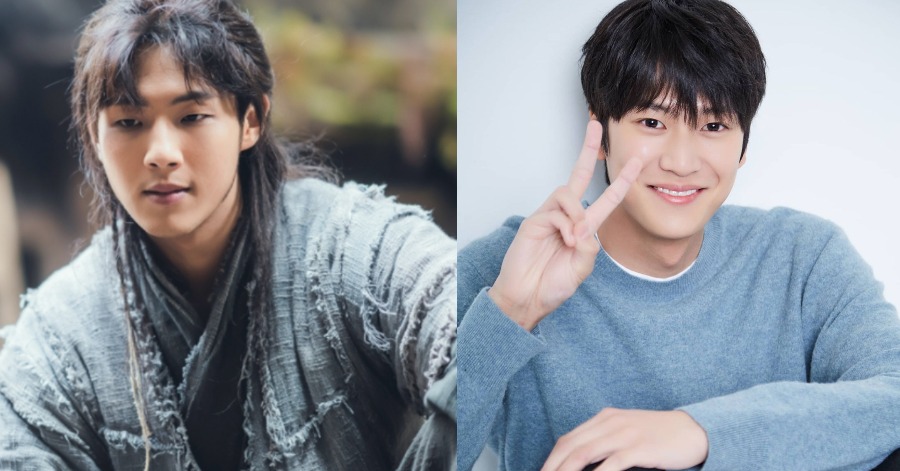 After making an apology for the offense of bullying, actor Ji Soo will be leaving the cast of the drama 'River Where The Moon Rises'.
The KBS station has confirmed the matter and informed that the character played by Ji Soo in the drama will be replaced with another actor.
"Ji Soo, who has recently become the center of controversy, will be stepping down from' River Where the Moon Rises, '" they stated.
Ji Soo previously appeared to make an open apology on his Instagram account to everyone who had been a victim of bullying during his school days.
Meanwhile, the management agency Cube Entertainment issued a statement saying that the drama actor 'Mr. Queen' Na In Woo will replace Ji Soo.
"Na In Woo has received an offer to join 'River Where the Moon Rises' in the role of On Dal, and he is currently reviewing the offer," said the agency's representative.
At this point, discussions are still ongoing over whether the upcoming episodes of 'River Where the Moon Rises' that was scheduled for March 8 and 9 will make it to air.
Source: Soompi
I-Sinar: EPF Members Can Change The Amount Of Applications Starting 8th of March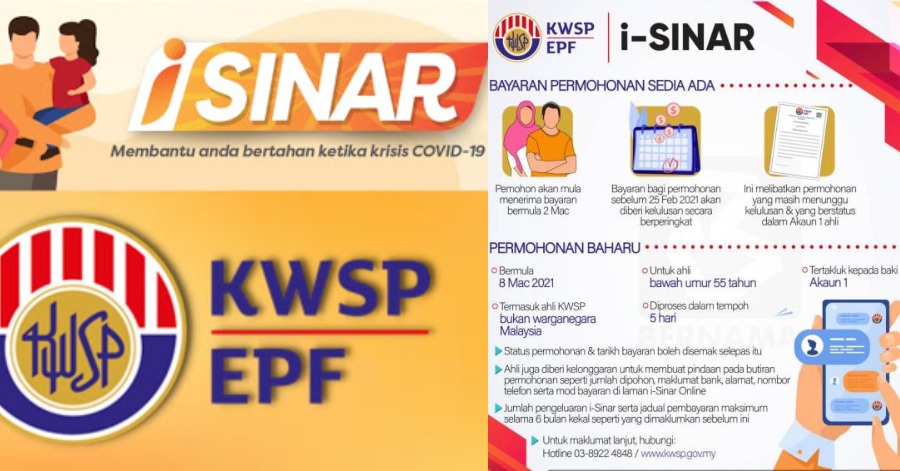 Members of the Employees Provident Fund (EPF) will be given the flexibility to make their amendments to the application details that they have made. The amendments that can be done are such as the amount applied for, bank information, address, telephone number, and the payment mode on the i-Sinar Online site from the 8th of March.
The Minister of Finance that is Datuk Seri Tengku Zafrul Abdul Aziz is confident that this is one of the developments that is very much awaited by all the people. According to him, the new i-Sinar application which abolishes all criteria will be opened on that particular date.
Payment For Existing Application
Applicants will start receiving their payment starting from the 2nd of March.
Payment for the application done before the 25th of February 2021 will be approved in stages.
This involves applications that are still pending approval and whose status does not pass.
New Application
Starting from the 8th of March.
For members that are under 55 years of age.
Subject to the balance of Account 1.
Including non -Malaysian EPF members.
Will be processed in 5 days' time.
The application status and also the date of payment can be checked after that. Other than that, the total i-Sinar withdrawal amount, as well as the maximum payment schedule for 6 months, remains as previously informed.
Sources: Facebook I-Sinar: Permohonan & Semakan KWSP Akaun 1 Online.