These Are The 3 Mosques You Want To Know When Travelling To Japan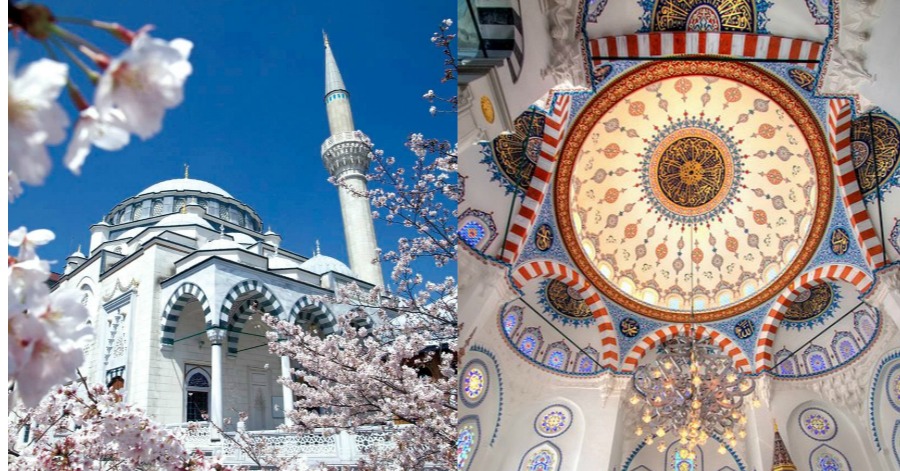 For those who do not know, the Muslim community in Japan is a minority community group. So, it is quite difficult for them and especially outside visitors to find a comfortable place to perform 'solat'. But now, the construction of mosques in Japan is now more widespread and increasing.
There are several mosques in Japan that have unique architecture and beautiful design. Even the interior design on display is like the construction of a mosque in an Arab country.
But, where are these mosques that can be found in Japan? So, let's find out more about these mosques:
1.  Tokyo Camii Mosque, Shibuya
Tokyo Camii is the largest mosque in Japan. The location of this mosque is located in the Oyama-Cho area, Shibuya. The mosque was built around 1938, but it was rebuilt in 1998. It features a 4-story mosque which uses a mosque-style architecture in Turkey that is Ottoman style. Apart from performing prayers, the community in Shibuya also makes this mosque an Islamic education center for children in Japan.
Tokyo Camii, Japan's largest mosque, is architecturally similar to Istanbul's famous Blue Mosque. For concrete materials, steel and furniture used in the Tokyo Camii mosque were brought from Turkey. About a hundred Turkish designers worked for a year to build the second-floor mosque itself and the cultural center downstairs making it the greatest work of art in Japan.
2.  Kobe Mosque, Kobe
Kobe Muslim Mosque was the first mosque built in Japan in 1935. It is located on Nakayamate Dori in Chuo-ku, about a 10-minute walk from Motomachi station in Kobe. The mosque was built through donations from the Muslim neighborhood community in Kobe consisting of Indians, Tatars, and Turks. For the exterior of the mosque, it features old traditional architecture (minar).
Meanwhile, the architecture in the building, it brings white marble walls and gold paintings. It is a three-story building built with a very distinctive architectural style, consisting of bases, shafts, and galleries.
This base is used as a prayer hall for men on the first floor. Aci is the second floor used as a prayer hall for women and in the gallery, there is a place to pray. The mosque was built in the traditional Turkish style by Czech architect Jan Josef Švagr who is also known for having built several other religious buildings in Japan.
During World War II, Kobe province was said to have been destroyed during the war. But what is interesting is, the mosque is still standing upright while every building around the mosque has collapsed and completely destroyed. When the war ended, residents found only a few cracks on the outer walls of the mosque and glass windows.
3.  Hiroo Mosque, Tokyo

The Hiroo Mosque in Tokyo is managed by the Arab Islamic Institute. The location of this mosque is quite central and easily connected to the main area of Tokyo. It is within walking distance of Hiroo train station.
Initially, it was a management initiative to promote Arabic culture, tradition, and education in Japan. This educational institution was the first for Arab Islamic culture in Japan. The mosque has a separate prayer room for women and those involved with the Quran and Arabic recitation classes.
Interestingly here, most of the mosque structures in Japan are built just like residential buildings in the neighborhood. Most of these mosques are also located close to other facilities so that the locals can use them more easily and comfortably.
Sources: Matcha.jp, Mosqpedia.org, Hiroo mosque
Tealive Offers New Promotions Until The End Of This Month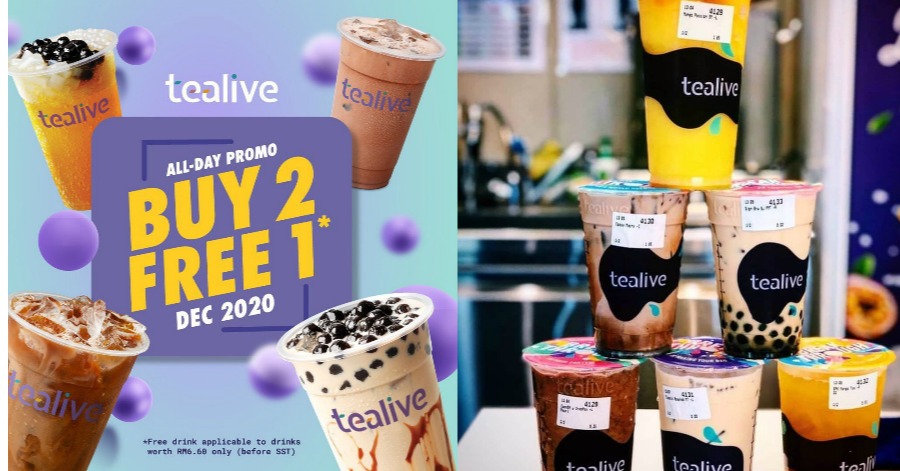 Just mention Tealive, surely this well-known drink is a favorite of many people, especially Malaysians. For fans of Tealive, there is good news for you. Tealive has just introduced the 'Buy 2 Free 1' promotion for all of your shopping.
You can get one free drink priced at RM6.90 with 2 purchases of your favorite drink.
For your information, this promotion is only validly redeemed at all nearby Tealive branches throughout the day, and only need to show a picture of this promotion to redeem it. Before you forget, this promotion will end on December 31, 2020. What are you waiting for?
Sources: Tealive Asia
(Video) Meet Zanziman Ellie, A Man With A Condition Called 'Microcephaly'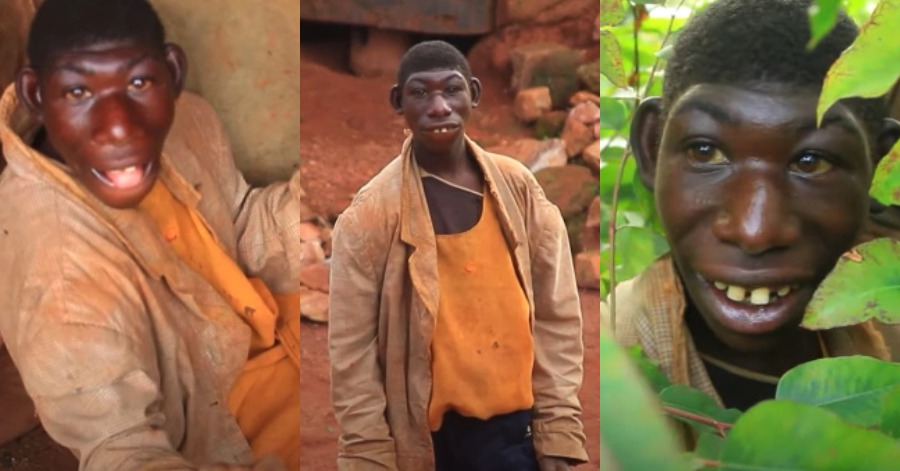 This Rwandan man named Zanziman Ellie willing to hikes several miles a day to avoid facing bullies that tortured him for his condition called microcephaly.
Microcephaly is a condition where the head (circumference) is smaller than normal. Microcephaly may be caused by genetic abnormalities or by drugs, alcohol, certain viruses, and toxins that are exposed to the fetus during pregnancy and damage the developing brain tissue.
The mother of Zanziman considered him a miracle after she had just lost five of her children in Rwanda – upset, she and her husband prayed to their God to give them a son, even saying that they wouldn't mind an "abnormal child, as long as they don't die."
Nine months later, Ellie was born.
Originating from Rwanda, he is usually harassed by the villagers there because of his facial features. To escape the cruel villagers that bully him for being "different", he hikes around 32 km a day.
While visiting Zanziman's mother, she told that Zanziman is being mocked and criticized of almost every day.
Zanziman could not speak or communicate properly with the villagers, so he learned how to use his motor skills and runs away from the villagers to avoid getting himself getting bullied.
Having never been in school, Zanziman would travel around 236 km weekly and sometimes eat the grass from the jungle.
Zanziman is diagnosed with microcephaly, where the baby's head is born much smaller than normal. This condition can lead to having learning difficulties or physical disabilities as they grow older. Usually, the baby would develop intellectual disabilities.
The scans during the pregnancy could pick up the signs of this condition, but there are no cure or treatment for it.
Microcephaly often happens to children whose mothers are affected by the Zika virus.
Ellie's mother has been nothing but loving and caring for her son, but her situation has worsened and she now is struggling to bring food to the table.
A GoFundMe fundraiser has been set up to help this family eat and live properly. Click HERE if you want to donate to the family.
Source: Afrimax English, The Sun UK
Creating Phenomena, Netflix Will Be Getting 'Money Heist' Korean Remake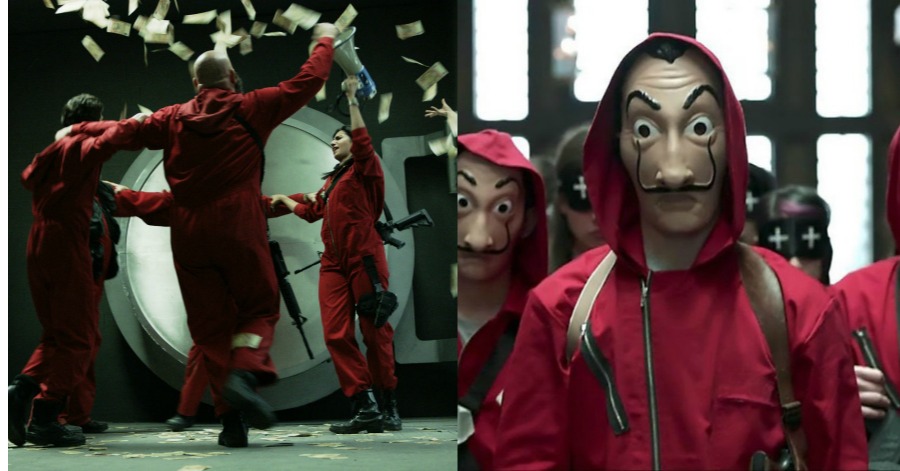 Money Heist or even called The House of Paper is a Spanish heist crime drama television series created by Álex Pina. The series traces two long-prepared heists led by the Professor (Álvaro Morte), one on the Royal Mint of Spain, and one on the Bank of Spain.
The series was initially intended as a limited series to be told in two parts. It had its original run of 15 episodes on Spanish network Antena 3 from 2 May 2017 through 23 November 2017.
Good news for the fans because the popular series 'La Casa De Papel' or better known as 'Money Heist' will be adapted to the Korean version soon.
Negotiations for the production of this popular series have been made since June by the Korean production company, BH Entertainment together with the production of Content ZIUM. Recently, the reproduction of this series has been confirmed by Korean production.
According to reports, the series will later feature a plot that is almost similar to the original version only it will be made in Korea.
Álex Pina, the original producer of the series, said that he was very excited about the re-production of the Korean version of the 'Money Heist' series.
"Content from South Korea has attracted viewers from all over the world, just like the 'Money Heist' series. Therefore, we are very interested to see the potential of this series in the Korean version and I am very excited to see the response of this series there, "he said.
The series will be directed by Kim Hong-Sun, a director known for several popular dramas such as 'Son: The Guest', 'Voice', and 'Black'. The screenplay for this series will be written by Ryu Yong-Jae and his team who have been involved with the tvN series entitled 'Psychopath Diary'.
BH Entertainment, which has released dramas such as 'A Single Rider' and 'Miss Baek', will be the producer of this series with Content ZIUM, a production company that has produced a popular drama starring Park Seo-Joon entitled 'Itaewon Class' and other dramas such as 'Go Back', 'Couple' and 'Run On'.
The news about the re-production of this drama turned out to be a positive response from fans of the 'Money Heist' series. Most of them are quite excited about the news and can't wait to find out who the actors will be starring in this iconic drama series.
Sources: The Jakarta Post, My Drama List, News.Naver.com