These Five Extremely Trends That Killed People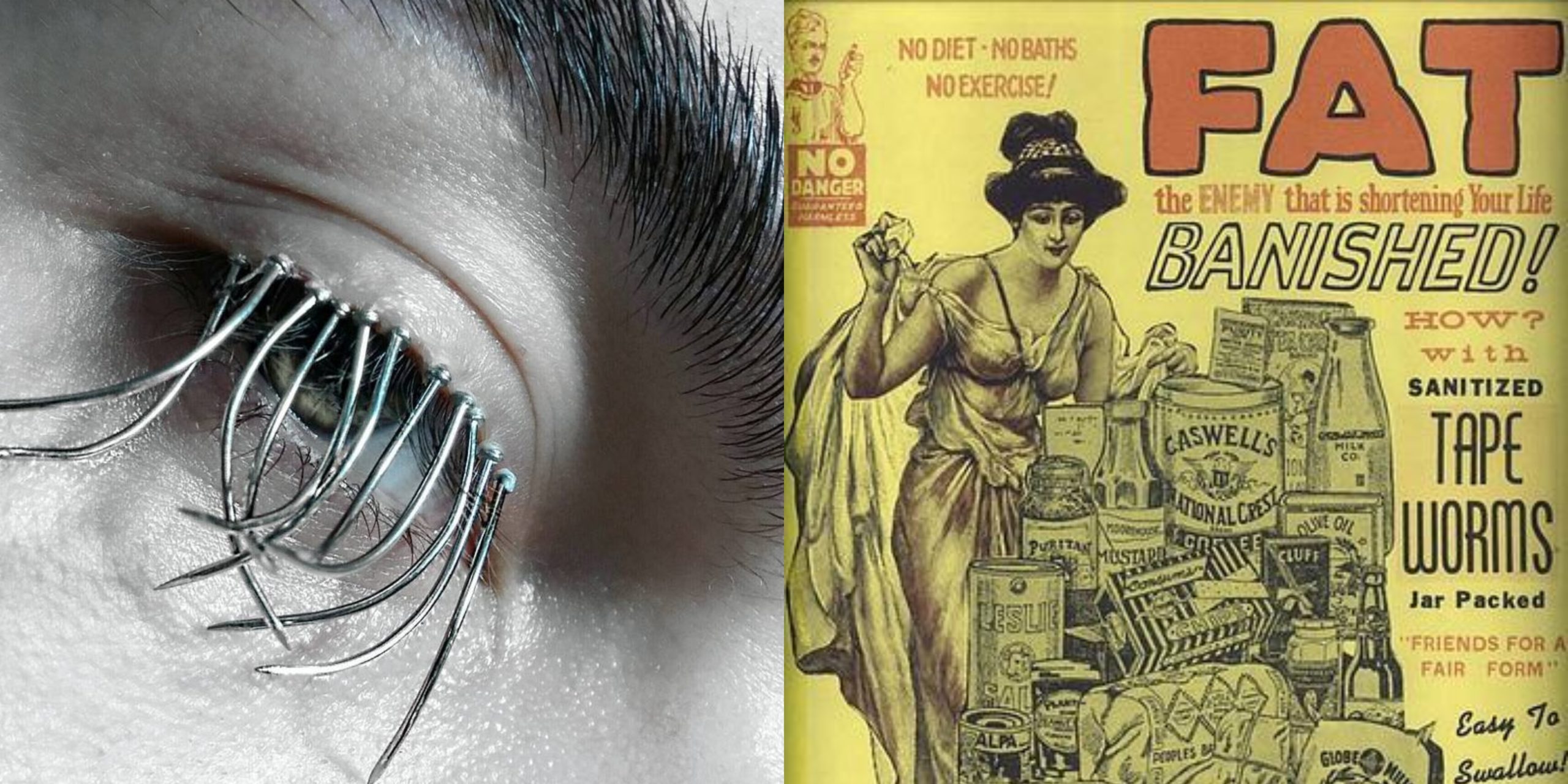 It is true that to look more beautiful than others will definitely require a little 'suffering' so that the result is more amazing.
Here are a few things people once subjected themselves to in order to look their best that also was just as likely to get them in an early grave.
1.Wafer Arsenic

Women in ancient times would eat this arsenic wafer to get pale facial skin. Although this wafer is not advertised as one of the poisons, the oxymoron content is clearly dangerous to use.
With just a few intakes, their skin change to blemishes from rough skin texture.
2.Foot Binders

Very popular in China, it is called 'Lotus Flower Feet'. The legs will be wrapped with bandages for 2 years to form and get the desired size. At the same time, blood flow to the toes does not cause gangrene and is fatal.
3. Aniline stockings

Dominating the fashion trends of the 1860s, dye aniline socks caused mass death. The socks contain chemicals that have stuck to the skin causing many people to experience inflammation, blood poisoning, and cancer. Although it looks beautiful, it is very dangerous to live.
4. Ribbon Diet
Obsessed with being thin and maintaining body shape made many women in the past take this tapeworm pill.
5.Needle Eyelash Extension
There is no denying that from then until now, the trend of connecting eyelashes has never faded. Before becoming as modern as it is now, ancient women connected their eyelashes in a very dangerous treatment.
Sources: Medium.com
Teenager Throw Books In The River, KASA Invited Him To Be Part of 'Friends of River Malaysia'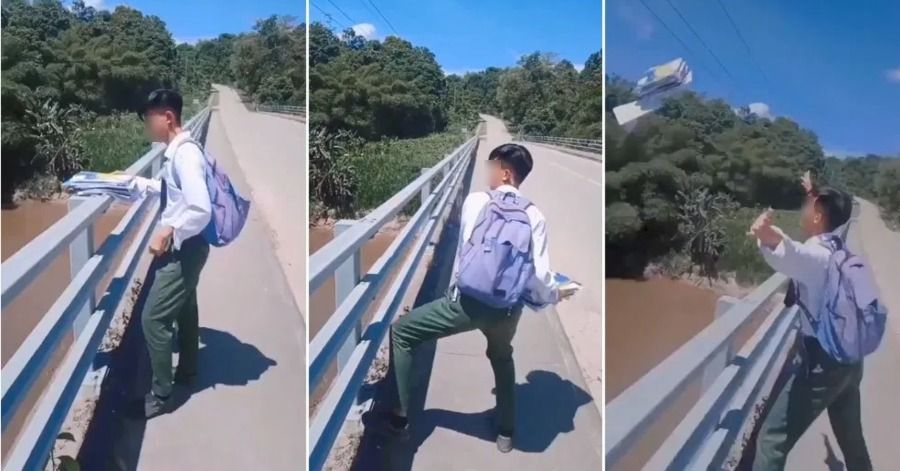 Recently, there has been a video that went viral showing a teenager who decided to throw away all of his revision books and also revision papers into the river right after he finished his Sijil Pelajaran Malaysia (SPM) Examination. This video has received a lot of backlash from a lot of netizens. However, the Ministry of Environment and Water (KASA) has taken a different approach for this particular student.
In a Facebook post of the KASA page, they have invited this student who became viral recently to join Friends of River Malaysia (Sahabat Sungai Malaysia).
According to the Facebook post, KASA has stated that they asked the cooperation of people who knew the student to quickly contact the ministry. They said, "If anyone knows this brother, KASA would like to invite this brother to become a member of Friends of River Malaysia".
They also added, "We want to invite him to launch a river cleaning program nationwide in conjunction with World Water Day on March 22. God willing, through the education and support of the community, not only this younger brother, but many others will be more sensitive about the cleanliness of the river".
Netizens agree with the steps taken by the Ministry of Environment and Water against the teenager. According to netizens, the move indirectly teaches the people in the country to love the environment.
Success Story: Cheryl K, Malaysian-Born Who Dreams To Be A Singer Finally Made It To 'American Idol'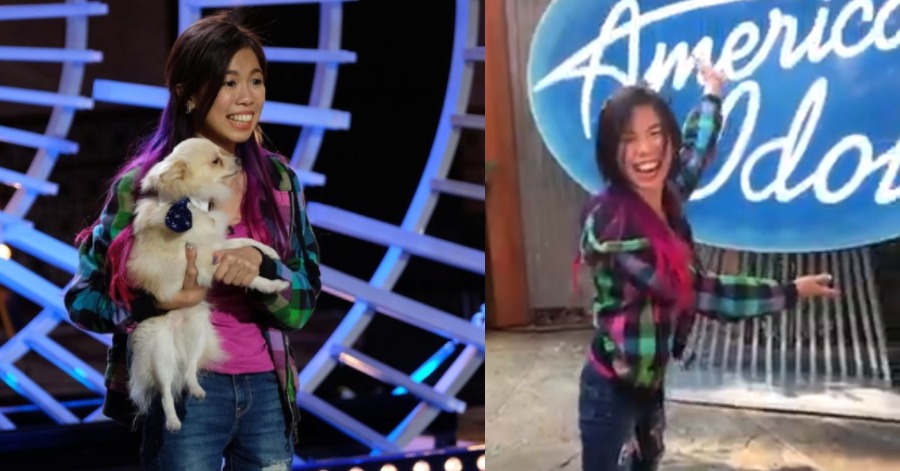 Cheryl K is actually a 25-year-old Malaysian-born who just achieve the dream of her life lately. She has dreamt of becoming a singer since she was a little girl. She has been watching 'American Idol' her entire life and this particular high hope woman from Shah Alam had always hoped of making it to the big screen someday. Recently, she has announced that she finally made it.
Cheryl K was featured in an 'American Idol' episode that aired on the 7th of March. In that episode, she has performed for amazing judges are Lionel Richie, Katy Perry, and also Luke Bryan.
View this post on Instagram
Actually, Cheryl K is definitely not a stranger to the music industry. In fact, she becomes famous and well known when she has auditioned and eventually chosen to sing the song 'Money (That's What I Want)' which is one of the hit songs in the amazing movie of 'Crazy Rich Asians' back in the year of 2018. It was her most notable debut singing a unique version of Barrett Strong's 'Money (That's What I Want)' in both English and also Mandarin version.
Cheryl K then has released three self-written and also co-written singles that are 'Here to Stay', 'Who Are You' and also 'Better'. She also has taken home multiple awards for her own talents. She represented Malaysia in the World Championships of Performing Arts (WCOPA) in Hollywood and won four Gold medals including a Hollywood Industry Award and Champion of the World Senior Division Awards. She was then invited again to perform as the opening guest artist for the competition's 23rd Annual WCOPA Grand Finale.
Other than that, she was an Olympics-style competition for performing arts. Cheryl K has also been featured in notable publications, such as The New York Times, Glamour magazine and also Billboard magazine.
View this post on Instagram
Sources: Instagram Cheryl K, YouTube WaterTower Music.
Menara Kuantan 188, Latest Iconic Landmark For Pahang's First City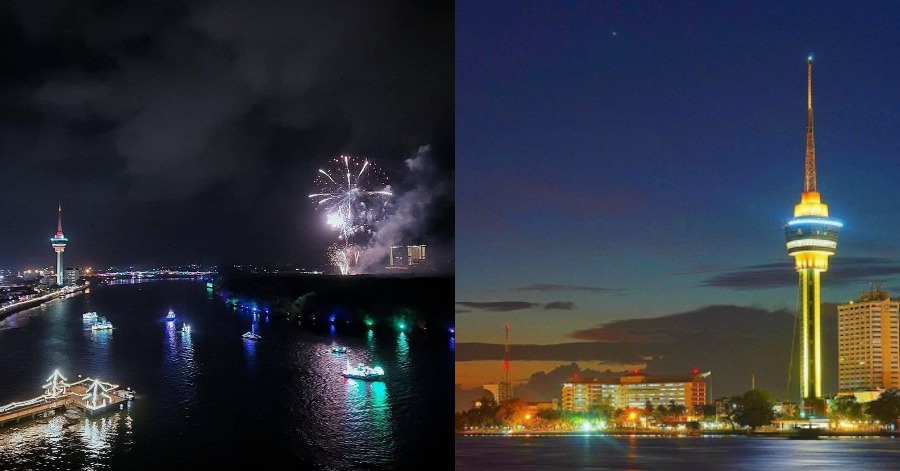 KUANTAN, March 8 — Menara Kuantan 188, which stands proud on the banks of Sungai Kuantan here, is not only the latest iconic landmark of Pahang's first city, it also sets the night and weekend moods of Kuantan.
Since the first day of its official opening on Feb 22, the tower, designed with a tapered profile to symbolise the old Malay weapon of the spear and the tip of the spear – like in the coat of arms of Pahang – has been receiving visitors non-stop who want to check out the second tallest lookout tower in Malaysia and also the tallest tower in the East Coast Economic Region (ECER).
While viewers will be impressed by the majestic tower during the day, at night the tower formerly known as Menara Teruntum, illuminates with coloured lights and shines over Kuantan Waterfront.
Visitors taking the glass elevator are treated to magnificent views of Kuantan city until they reach the tower porch, which was built inspired by the leaves and flowers of the Teruntum plant (lumnitzera racemosa), once said to be abundant on the banks of Kuantan River.
Those who like to take pictures will be spoilt to no end as Menara Kuantan 188 offers a 360-degree scenic view of the city, with each angle offering Instagram-worthy shots.
Private sector employee, Lee Chern Lai, 40 said she was lucky to be living in the digital era of smart phones or she would have needed rolls and rolls of films as she and her five friends could not stop recording their memories here.
"Not just pictures, we also recorded videos to be uploaded on Facebook. We hope our other friends could visit this tallest structure in the ECER to experience it themselves.
"I have received many 'likes' for my photos and saying that they couldn't wait to come here. My photos have become a teaser for those who couldn't be here due to the current no inter-state travel ruling," she told Bernama here today.
Lee said the location of the tower is also very strategic as there are many other interesting spots within walking distance such as the Kuantan Art Street, Taman Kerang, a row of old shops in Jalan Besar and Kuantan Waterfront that allows visitors to take pictures with the giant sign 'KUANTAN ', which is white during the day before changing its colour at night, thanks to the clever play of lighting.
The more adventurous can try daring activities to be offered at the tower, officially opened by Yang di-Pertuan Agong Al-Sultan Abdullah Ri'ayatuddin Al-Mustafa Billah Shah on Feb 21, such as the skywalk, pole climbing and base jumping with a rope from 104 metres high, the first of its kind here, when it starts operating later.
Menara Kuantan 188, developed by the federal government through the East Coast Economic Region Development Council (ECERDC) in collaboration with the Pahang government, began construction in August 2017 and obtained a Certificate of Completion and Compliance in November 2020 before being handed over to the state government in December last year.
ECERDC chief executive officer, Baidzawi Che Mat said Menara Kuantan 188 would complement other tourist attractions featuring the rich history, heritage and natural treasures of the Tok Gajah state, especially in the nearby areas, such as Kuantan Waterfront which is poised to become a tourist attraction and result in more economic inflow that will further boost the socio-economic development of the ECER, especially in Pahang.
"The development of Kuantan Waterfront is part of ECERDC's overall strategy to boost the tourism sector as well as increase investors' interest in the surrounding areas with various exciting activities that have the potential to attract locals and foreigners. It will increase tourism activities in this area," he said.
Meanwhile, a native of Kuantan, Badarudin Jaafar, 68, said he never thought a tower with a modern design would stand majestically on the site which was previously a bus station with food stalls where he used to frequent as a civil servant for 32 years.
After seeing the viral photos on social media, he and his family members could not wait to visit the tower. Since it was crowded on the weekend, Badarudin took his family there on a Wednesday afternoon, when most people were at work.
"My dream to enjoy the view from up above finally came true. It is indeed beautiful, yet it gives me a sense of forlorn looking down at what used to be for me. Being up there makes me proud to be a Pahang-born and to have a tower that we can be proud of," he said.
Badaruddin also hoped that the tower, named after its height, could boost Kuantan's tourism sector and help the locals, including fishermen, seafood product entrepreneurs, hotel and home stay operators, and small traders in the district.
Kuantan has various attractive tourist destinations such as a happening city, fishing villages such as in Beserah, beaches (Teluk Cempedak, Pantai Sepat, Pantai Balok and Pantai Batu Hitam) as well as natural parks such as Hutan Lipur Sungai Pandan, Pelangi Waterfalls in Sungai Lembing as well as Teruntum Mini Zoo, he said.
"I do hope some parties can come up with boat rides along Kuantan River which has the potential to be a popular tourist activity, as done elsewhere. In fact, it can also help boat operators generate some income," he added.
Mural artist at Kuantan Art Street, Ahmad Fadzril Abdul Ruzsnan, 27, also welcomed the opening of Menara Kuantan 188 as it meant turning the back alley of a row of shops in Jalan Besar here into their 'art canvas' as a tourist attraction, including on weekdays.
Ahmad Fadzril said if before this they could take their time to complete a 200-metre mural, now they worked under the watchful eyes of tourists because many would walk to Kuantan Art Street after visiting Menara Kuantan 188, which is less than 100 metres away.
Source: BERNAMA