"This Guy Simply Impressive," Mr DIY Staff Praised For Giving The Best Help Customer Buy Last Minute Deepavali Deco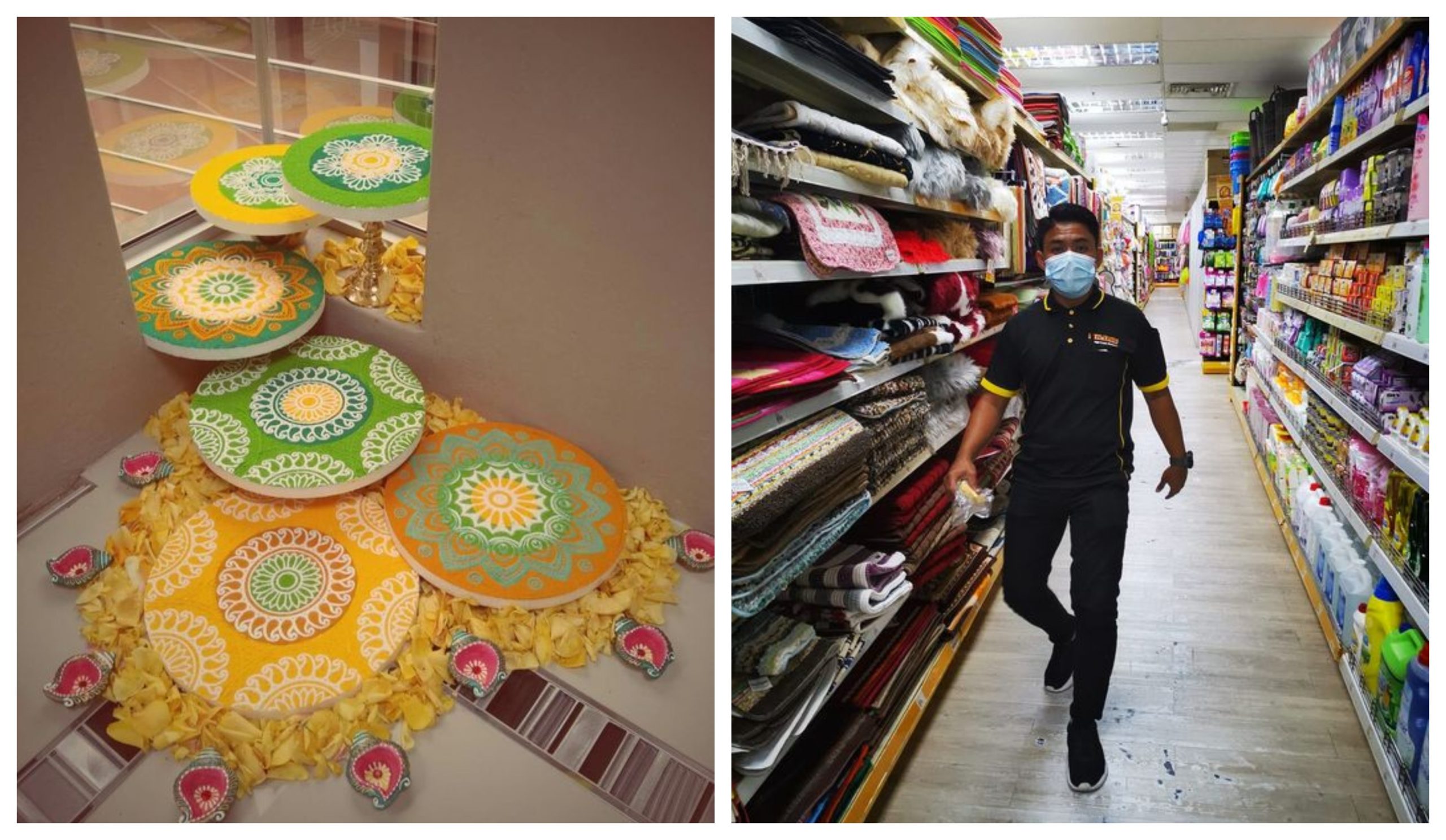 Recently, a particular MR DIY's staff in Petaling Jaya has gained a lot of praise from many people out there. The reason for that to happen is because this young man is willing to go all out when he was helping his customer to get all the Deepavali decorations that he wanted even though it was a last-minute buying. Dannis Raj David who is the customer has decided to post the story about the dedicated employee on his official Facebook social media platform.
Dannis said, "Visited MR DIY Tesco Mutiara Damansara today to do my last-minute Deepavali deco shopping. To my surprise, I only saw Christmas deco left". He was confused as to why the Deepavali decorations got put in the store a day before the actual celebration but the Christmas decorations that would take place a month away are on display. He then decided to ask for help from one of the staff there but the reply that he got was a simple "Already kept in the storage. No more".
Before Dannis decided to leave the premises, the cashier has greeted him. He then trying his luck by asking the cashier if there were still any Deepavali decorations left in the stock that he can buy. Because of his request, the cashier quickly sprung into action and called another staff to go look for Deepavali decorations in the store. The cashier also managed to apologize to Dannis by saying, "Sorry, boss. We have already kept all the Deepavali decorations. But I have asked someone to get it out for you. Please wait".
After a while, the particular staff then returned to both of them and clearly said that the boss did not allow him to bring back the Deepavali decorations that are in the store back in front. The order given by their boss made the cashier feel very unhappy and he also kept saying to himself that, "But the customer wants it".
Because of that, he then made the call himself to the boss and insisted that he wanted to sell the decorations to a customer who was really asking for it. After receiving approval from the boss this time around, he asked his colleague to go back to the store to retrieve the Deepavali decorations but his colleague come back empty-handed again as the person managing the store did not want to help take the Deepavali decorations out to the customer.
That is the final straw for the cashier and then he lost his patience. He ran to the back to get all the Deepavali decorations stock himself and allowed Dannis to take his time browsing through all of them, did a price check, and Dannis happily head home with the Deepavali decorations he wanted.
Dannis also mentioned in his posting, "This guy [email protected] is from Tawau and his care for the customers and commitment to his job is simply impressive! Any company that has such an employee can be sure that the customer is taken care of would be such a great company".
Sources: Facebook Dannis Raj David.
Temenggor Lake Reopens For Business Friday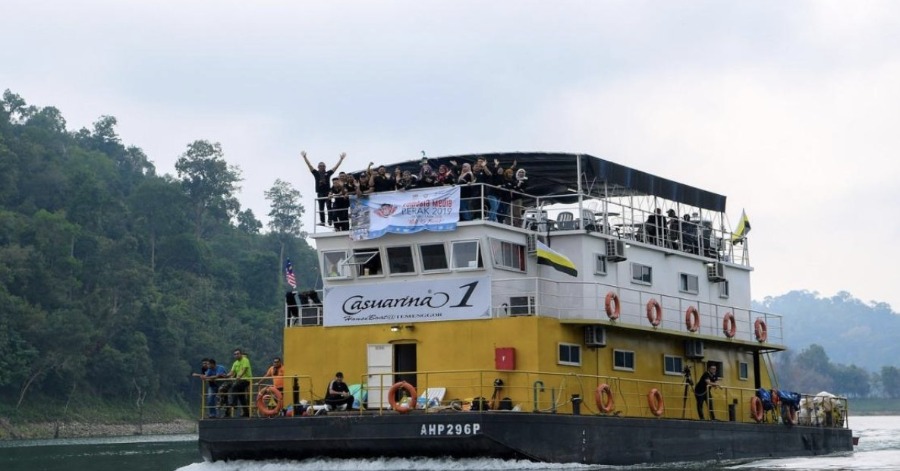 IPOH, Oct 8  — After 19 months of closure due to the COVID-19 pandemic, tourism activities in Temenggor Lake, Gerik, located some 170 kilometres away from here, have finally reopened today.
Tourism Perak Management Berhad, in a statement, said the reopening of the sector would bring a ray of hope to houseboat operators and indirectly help to boost the economy of the local community.
However, it said the relaxation for tourism activities is subject to several conditions that need to be adhered to by houseboat operators, in addition to the standard operating procedures (SOP) stipulated by the National Security Council.
"Among the requirement is that any houseboat operators who wanted to resume operation need to register with the Hulu Perak District and Land Office and the Fisheries Department," the statement read.
It added that disinfection and sanitation works should be carried out three times a day during operation hours, especially at public areas such as surau, restrooms, storeroom and counters, and all quarters are required to observe other SOPs including physical distance and wearing face masks during activities.
According to Tourism Perak Management Berhad, overnight stays in houseboats were also allowed for three days and two nights, provided that the boat is within the area of the Royal Belum State Park.
"The maximum number of passengers in a boat, including the helmsman, should not exceed 50 per cent of the original capacity and only individuals aged 18 to 60 are allowed to participate in the activities," it said.
Meanwhile, it said visitors and tourism product operators who wish to enter the Royal Belum State Park are required to follow the SOP set by the Perak State Parks Corporation including no overnight stays for fishing activities and to only accept visitors from Perak.
"Operators and visitors who have been fully vaccinated are required to present their COVID-19 vaccination certificate and permit application forms.
"The boat passenger capacity is 50 per cent of the original capacity while visits to the Orang Asli villages are not allowed," it said, adding that the SOP was subject to changes announced by the government.
Sources: BERNAMA
Sindumin Assemblyman Yusof Yacob Quits Warisan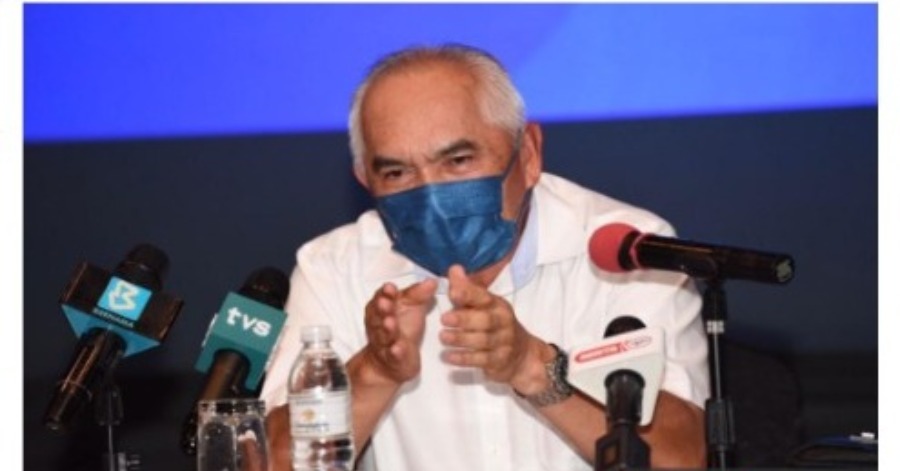 KOTA KINABALU, Oct 8  — Sindumin assemblyman Datuk Dr Yusof Yacob today announced that he has quit Parti Warisan Sabah (Warisan) and is now an independent who will support the Gabungan Rakyat Sabah (GRS)-led state government.
The former Warisan Information Chief said he made such a decision as he wanted to help the people in the Sindumin state constituency and Sipitang district resolve various problems as well as to bring development to the area.
"My action is a personal decision without any pressure and influence from anyone. I want to focus on working for the people I represent and not just talking around in coffee shops without doing anything for them," he told a press conference here.
In the 14th General Election in 2018, Yusof, 66, won the Sindumin state seat with a majority of 760 votes in a three-cornered fight and retained the seat at the 16th Sabah State Election last year with a 424-vote majority in a six-cornered fight.
With the latest development, Warisan now has 20 state seats after Bugaya assemblyman Manis Muka Mohd Darah died in November last year and Sebatik assemblyman Hassan A Gani Pg Amir quit the party last February. Warisan won 23 seats in the state election last year.
Elaborating, Yusof said he had discussed his intention to quit Warisan with party president Datuk Seri Mohd Shafie Apdal and the Semporna Member of Parliament offered no objection.
"We discussed as friends and he has no objection because, in politics, this is just the way it is. I personally do not want to be enemies with anyone, I only want to take care of the people and the state.
"I have no issues with Warisan and I am ready to face any action after this. I will also send an official notification to the State Assembly Speaker (Datuk Kadzim M Yahya)," he said.
Asked about the reaction of the Sipitang Warisan division and Sindumin voters, he said it was up to them to say anything or follow in his footsteps.
Commenting further, Yusof said by being an independent assemblyman, he could work with anyone including politicians as well as government agencies and departments without any restriction.
"I can meet and discuss with the Chief Minister (Datuk Hajiji Noor), state Works Minister (Datuk Seri Bung Moktar Radin), GRS or any parties to resolve my people's problems such as water issues and the Pan Borneo (highway).
"Our people have been struggling for a long time, especially during this COVID-19 pandemic. Therefore, we have to work for them. I only have four years left (as an elected representative), so I want to focus on helping the people," he said.
Sources: BERNAMA
New Ceiling Price For COVID-19 Test Kit To Be Known Next Month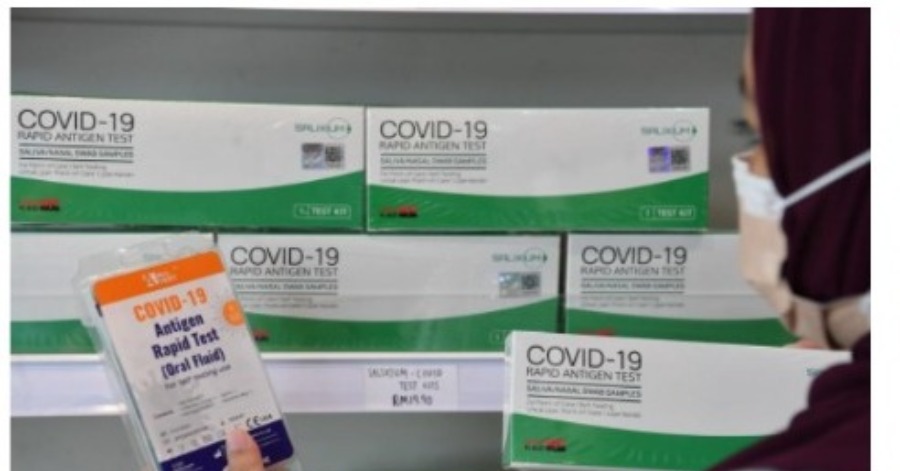 PUTRAJAYA, Oct 8  — The new wholesale and retail ceiling price for the COVID-19 antigen rapid test kit (self-test)  will be issued next month, said Domestic Trade and Consumer Affairs Minister Datuk Seri Alexander Nanta Linggi.
In a statement here today, he said the ministry was making an assessment of the matter and had received feedbacks from the industry on the price level that should be considered to ensure adequate and continuous supply of the product.
The government had previously set the maximum retail price for the COVID-19 antigen rapid test kit at RM19.90 per set, while the wholesale price was set at RM16 per set, effective Sept 5.
Yesterday, Health Minister Khairy Jamaluddin said the ceiling price of the COVID-19 antigen rapid test kit would be lowered as an incentive for the public to make their own checks when inter-state travel is allowed.
According to Nanta, there are about six million COVID-19 antigen rapid test kits already in the market.
He said the ministry was also in discussions with the Health Ministry to enable more premises, like supermarket,  to sell the test kit.
The sale of the COVID-19 antigen rapid test kit by supermarkets is expected to be implemented by the end of this month, he added.
Sources: BERNAMA