Ustaz Ebit Lew has once again shown his generosity towards the people by offering a free 4-star hotel stay to all the families of patients that are being treated particularly in Hospital Kuala Lumpur and also IJN for the cost of absolutely free.
He has currently posted on his official Facebook social media platform to share that he is willingly wanted to bear the full costs of accommodation for the family heirs of patients who are currently being treated in the Hospital Kuala Lumpur and also IJN. Ustaz Ebit Lew said the all-expense-paid stay in Premiera Hotel KL extends to all heirs regardless of their race or religion.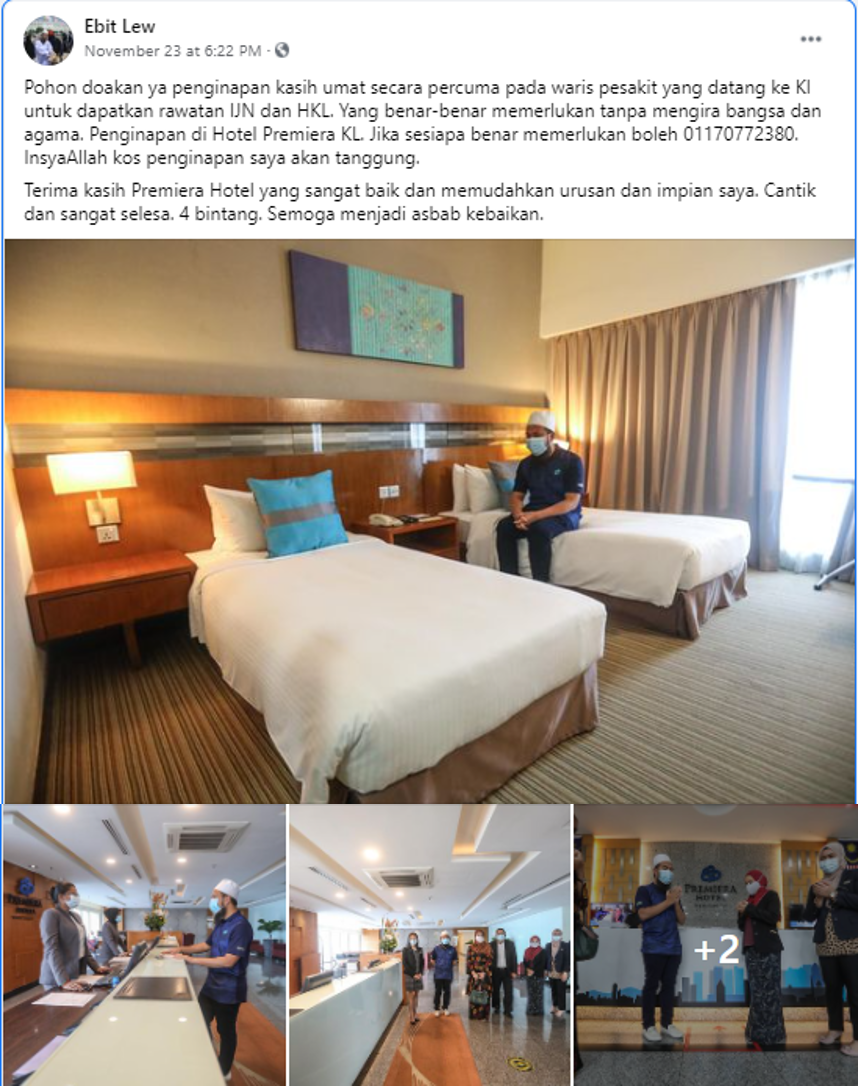 Facebook's post stated:
"Please pray for this free accommodation of the ummah for all the patients' families who come to Kuala Lumpur to get treatment at IJN and also HKL. Who really needs it regardless of race and religion. Accommodation at Hotel Premiera KL. If anyone really needs can 01170772380. InsyaAllah the cost of my accommodation will be on me".
"Thank you Premiera Hotel for being excellent and making my business and dreams easier. Beautiful and very comfortable. 4 stars. May it is the cause of goodness".
Ustaz Ebit Lew has truly helped so many people to get through their struggle phase in life during this uncertain COVID-19 pandemic outbreak situation.
Sources: Facebook Ebit Lew.