Ustaz Ebit Lew is definitely a name that should have been known by everyone in Malaysia by now. He is well-known for all of the charity works that he has done throughout his humble and also kind life. Ustaz Ebit Lew would always take fast action if there is anyone that is in desperate need of help. Recently, he decided to help The National Zoo.
According to the post that he made on his official Facebook social media platform, Ustaz Ebit Liew has revealed that he felt a sudden sadness after receiving a call for help from The National Zoo to save the animals there. He said in his post, the funds needed for all care of the animals would amount to about RM1 million every month. Unfortunately, The National Zoo is not able to make enough income to care for all the animals there with the pandemic plaguing the country.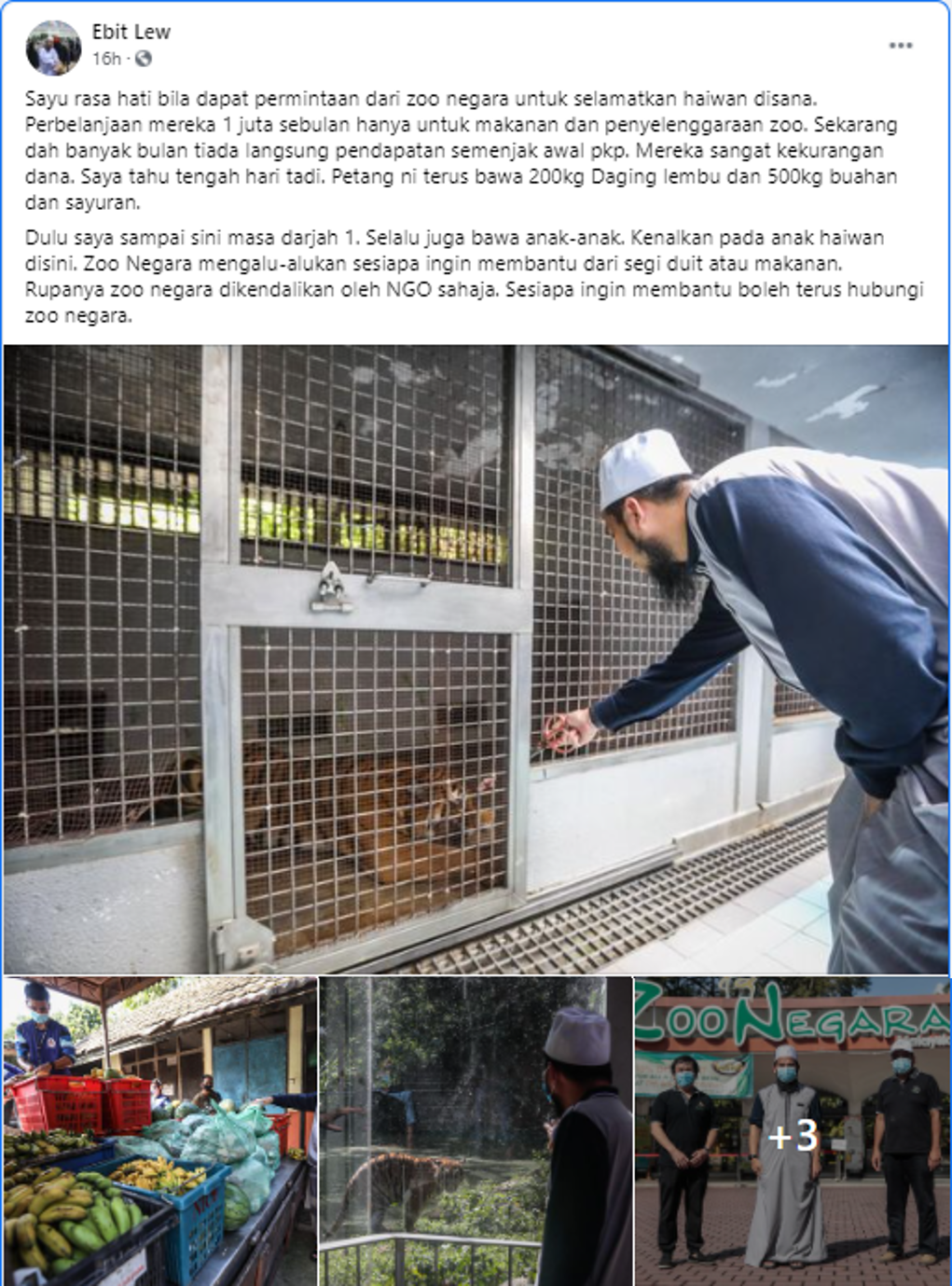 "I feel so sad when I get a request from The National Zoo to save the animals there. They spend 1 million a month just on food and zoo maintenance. It has been many months now that there has been no income at all since the beginning of MCO. They are very short of funds. I knew about it this afternoon. This evening, I immediately bring 200kg of beef and also 500kg of fruits and vegetables".
"I used to come here when I was 7 years old. I also always bring my children here. They got introduced to the animals here. The National Zoo also welcomes anyone who wants to help in terms of money or food. Apparently, the national zoo is run by NGOs only. Anyone who wants to help can directly contact The National Zoo".
Sources: Facebook Ebit Lew.