(Video) Indonesians React To Five Unique Laws From Malaysia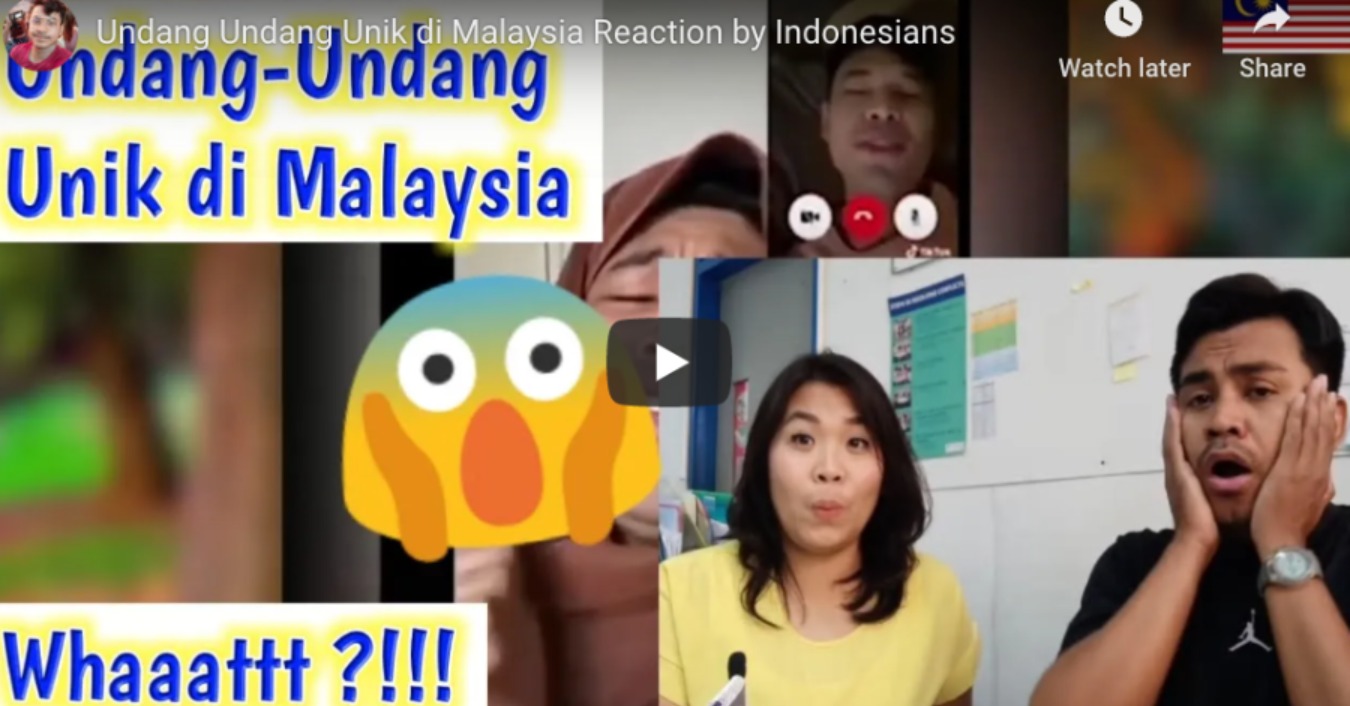 A Youtube Channel, About Sastra has uploaded a video reacting to 5 laws enforced in Malaysia, featuring his friend, Tika. The video that they react to is uploaded by TOP 5 MALAYSIA, another Youtube channel.
After their funny introduction, they seem to be intrigued by the use of the word "unik", saying that they'd normally use "extraordinary" instead.
The first one on the list from the video already surprised them; which was Section 14, Small Errors Act 1995, mocking or insulting an individual in ways like actions, words, or language, to interrupt their peace. Similar to the rule under Section 233 (1) (b), Multimedia and Communication Act 1998 (Act 588), where cyberbullying takes place. Those charged against them can be punished by not more than one year of jail or RM50,000.
About Sastra was shocked at the fact that the suspect can be jailed for a year for something that was thought so menial. Tika, his friend, pointed out that Malaysia must be a country that is against bullying and how they hold respect for them for taking such a "small act" so seriously, in the name of defending their citizens.
For the next rule on the video, which is playing drums or trumpets from 12 am to 6 am in public spaces in cities or villages, that would interrupt the resident's peace, can be charged under Section 13 (a) Small Errors Act 1955, with the maximum of RM100 fine.
They mentioned in Indonesia, people would play their instruments for up to 2 days, even in neighborhoods when there is a party or celebration.
Following the third rule, which they mention about singing or acting in a manner that promotes sex and unholy acts in public can be jailed for up to three months or fined. Fourth, Malaysia has also prohibited its citizens to name their child as fruits, animals, numbers, brand names, and even supernatural beings.
About Sastra and his friend pointed out that Malaysia has strict mannerisms and politeness, calling it the way of the 'East culture,' which they salute.
Coming up on the last rule in the video, the FINAS License, which prohibits Malaysians to do films or digital content without a license. The rule has ultimately been retracted as it received many backlash from the people.
Public Awareness Important Towards Turtle Conservation Efforts In Port Dickson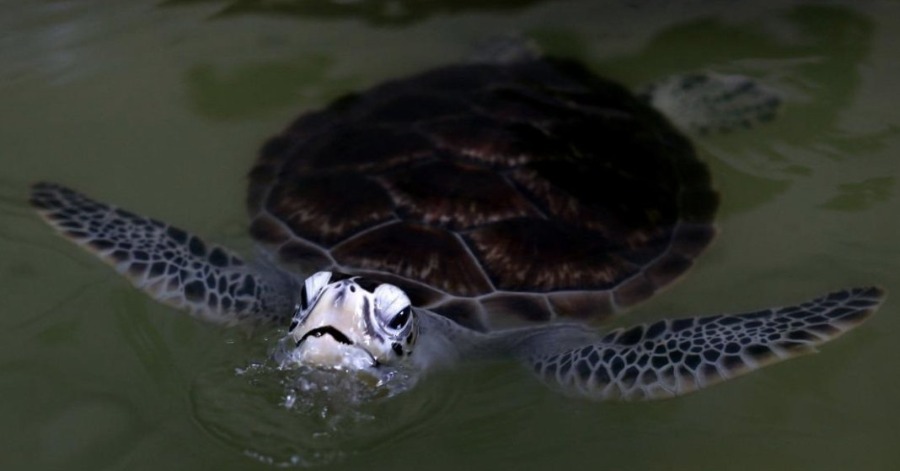 PORT DICKSON, Oct 12  — Raising public awareness on the importance of conserving and protecting hawksbill and green turtles is crucial to ensure that the two endangered species do not go extinct.
As visitors are expected to throng Port Dickson this weekened following the government's decision to lift the interstate travel ban, it is important for the public to always keep the beach clean and put a stop to littering because plastic waste can pose a threat to these marine reptiles.
Part-time supervisor at a turtle conservation and hatchery centre, here, Hishamudin Abdul Manap said prior to the COVID-19 pandemic, they were able to save about 800 turtle eggs a year.
"This year, I managed to find 48 turtle eggs after 46 baby hawksbill turtles were rescued by members of the public, recently," he said after carrying out the process of burying hawksbill turtle eggs in the sand for incubation at Glory Beach Resort, here.
Hishamudin, 50, reminded the public to immediately report any turtle findings to Negeri Sembilan Fisheries Department (JPNS) for further action.
He said that this was because it would be best if baby turtles are released into the sea at night between 8 pm and midnight to prevent the animals from being eaten by predators such as crows, eagles and monitor lizards.
During the session, visitors were given the explanation on the right technique of burying turtle eggs in the sand, how to identify the type of turtle eggs and the hatching period of baby turtles.
"A 25-year-old female turtle will lay about 100 eggs, four times a year (per season) and the eggs incubate for 55 to 60 days before hatching," he said.
More interestingly, visitors at Glory Beach Resort will also have a chance to meet 'Remy Ishak', 'Aaron Aziz' and 'Maya Karin', aged five, four and three, respectively, the three green turtles at the hatchery centre.
Meanwhile, JPNS in a post on its official Facebook page said that the turtle management and conservation cooperation with Glory Beach Resort have been established since 2013.
JPNS has given its conditional permission to the resort management to carry out turtle conservation including exhibitions, ownership of live turtles and turtle egg hatcheries.
The setting up the hatchery centre can also help create public awareness on the importance of conserving these endangered reptiles.
Sources: BERNAMA
(Video) Useful App To Use In Your Journey, Install It Before 'Balik Kampung'!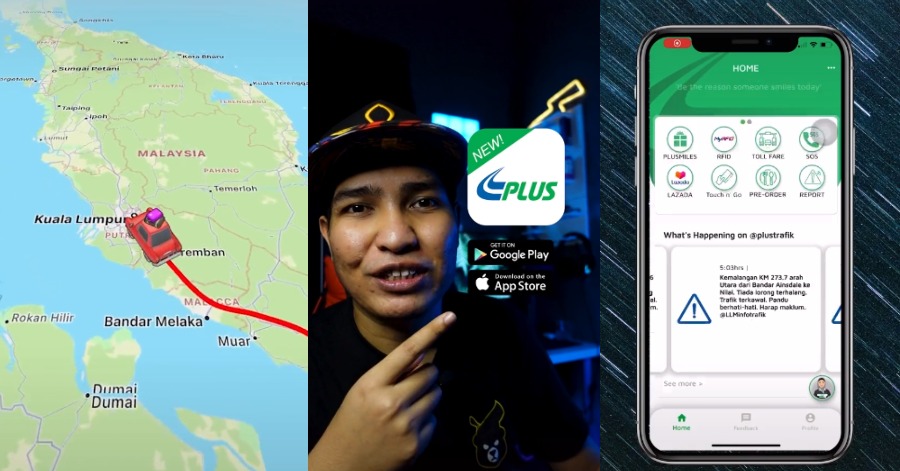 Everyone in Malaysia right now would definitely be already on their way to 'balik kampung' right after the happiest announcement ever announced recently. The particular announcement would be none other than the permission for every Malaysian to finally be able to travel across states. Everyone has been waiting for this announcement so that they can visit their parents in their own hometown. Before doing that, you need to read about this app to download.
For those who are using North-South Expressway, you guys should download this app that is called the 'Plus' app. It could be easily downloaded from Google Play or even the App Store. This particular app could be so helpful for many people who have decided to travel back to their hometown. It brings a lot of beneficial features that could be useful.
These are the useful features from the Plus app:
1) We could monitor the live view of the CCTV from the highway. By doing that, it is easier for us to plan our travel.
2) We could use the SOS button to seek help if we are in danger or even having any difficulties on the highway.
3) We could see which R&R is the nearest to us and what facilities are provided at the R&R.
4) We could preorder food early from the R&R that we are going to.
Sources: TikTok pa_koi.
WHO Unveils Recommendations For Climate Action To Ensure Sustained Recovery From COVID-19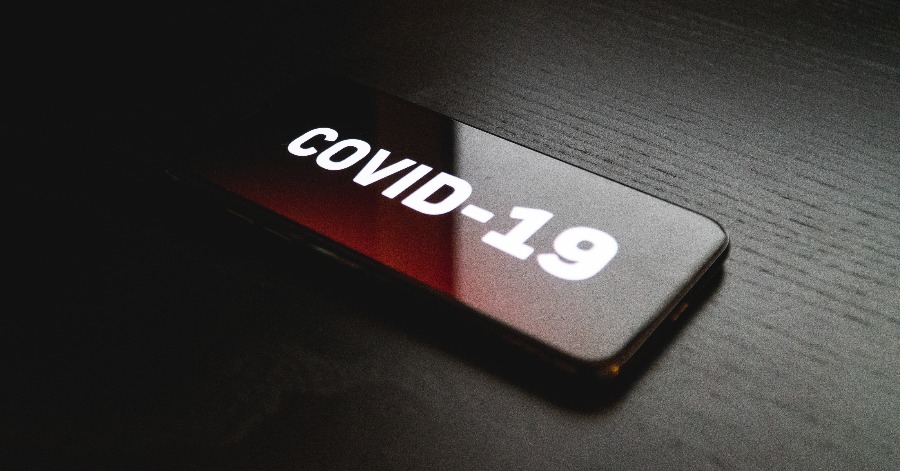 GENEVA, Oct 12 — The World Health Organisation (WHO) issued ten recommendations on Monday on how governments can maximise the health benefits of tackling climate change in a variety of sectors, thereby avoiding the worst health impact of the climate crisis, said Xinhua.
Ahead of the 26th UN Climate Change Conference (COP26) to be held in Glasgow, Scotland, WHO released its COP26 special report, "The Health Argument for Climate Action."
The ten WHO recommendations highlight the urgent need, and numerous opportunities for governments to prioritise health and equity in the international climate regime and sustainable development agenda. Above all, the WHO urges governments to commit to a healthy, green recovery from COVID-19.
"The COVID-19 pandemic has shone a light on the intimate and delicate links between humans, animals and our environment. The same unsustainable choices that are killing our planet are killing people," said WHO Director-General Dr Tedros Adhanom Ghebreyesus.
"WHO calls on all countries to commit to decisive action at COP26 to limit global warming to 1.5 degrees Celsius — not just because it's the right thing to do, but because it's in our own interests," he added.
The report comes as unprecedented extreme weather events and other climate impacts are taking a rising toll on people's lives and health. Increasingly frequent heatwaves, storms and floods, have killed thousands and disrupted millions of lives. Changes in weather and climate are also threatening food security, driving up disease, and negatively affecting mental health.
"Climate change is the single biggest health threat facing humanity," the report says. "While no one is safe from the health impacts of climate change, they are disproportionately felt by the most vulnerable and disadvantaged."
As well as recovery from COVID-19, the report also puts health and social justice at the heart of the UN climate talks. It calls for a fair and inclusive transition to renewable energy, particularly from coal combustion, and promotes sustainable, healthy urban design and transport systems, as well as more affordable, nutritious diets.
UN Secretary-General António Guterres said COP26 is a crucial  opportunity to fulfill the promise of the Paris Agreement.
That means reducing emissions to limit temperature rise to 1.5 degrees Celsius above pre-industrial levels; providing US$100 billion each year to the developing world for climate action, and financial support for mitigation and adaptation, the UN chief said at a ministerial meeting in Milan, Italy, via a video link last month.
Sources: BERNAMA