(Video) Malaysian Mother And Her 9 Year Old Son Reunited After Being Separated For 2 Years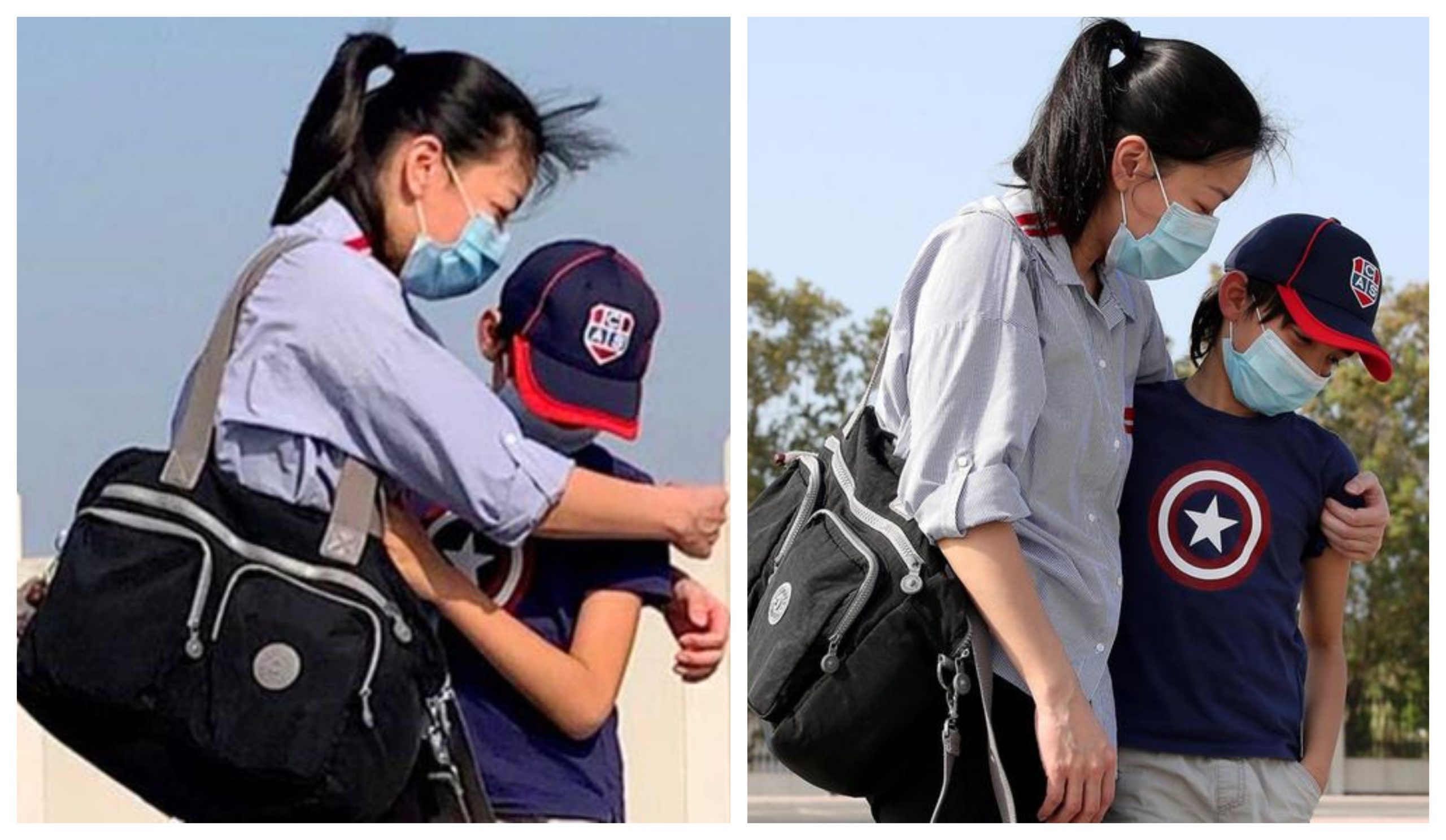 This news is about a Malaysian mother who could not hold back her tears when she finally reunited with her own nine-year-old son after being separated for two years. According to a report, this 38-year-old woman named Rose Hu was in a year-long legal battle, fighting for the custody of her son after she and her husband divorced four years ago.
In the month of December 2018, the father had brought their own son to go to Dubai on the pretext of a holiday. Unfortunately, the father stopped responding to all of Hu's messages soon after they had arrived in the country.
For the total period of two years, Rose Hu has tried many ways that she can think of to reconnect with her one and only child, including filing a legal action at the UAE courts. Sadly, the case was dismissed by the Court of First Instance and also Court of Appeal for being out of their jurisdiction.
Nevertheless, Rose Hu was always persisted and took the case to the Court of Cassation and that is the highest local level court in Dubai. From that, her case was granted a second chance to be tried again by a new panel of judges.
In the month of April 2020, Rose Hu came together with her lawyers at the Al Rowaad Advocates. She, fortunately, won the custody of her own child but then she was met with a new obstacle. The obstacle was that the father had disappeared right after the court ordered him to hand the son over to Rose Hu.
In addition to that, due to the border closures caused by the COVID-19 pandemic, the Malaysian mother was not able to fly to the UAE as well. Rose Hu had to wait for another painful three months until the UAE opened the border for tourists in July. Following this, she immediately booked the next available flight and went to Dubai.
After spending a total of five months in Dubai and renewing her visit visa numerous times, Hu finally received good news from the local police on Monday, the 9th of November saying that they have found her most beloved son. Rose Hu said, "Dubai Police called me in the morning saying they found my son. There wasn't a single night I wasn't thinking about him and crying, but it's all over now". She also added, "I was very happy to finally have him back in my life again".
Rose Hu also stated that "His grandparents and relatives are all waiting for him. They were asking about him a lot. I told them that I met my son. I want to thank Dubai Police for helping me. Thanks to their hard work and compassion".
Sources: The National News
TH Launches Stewardship Framework As Governance Foundation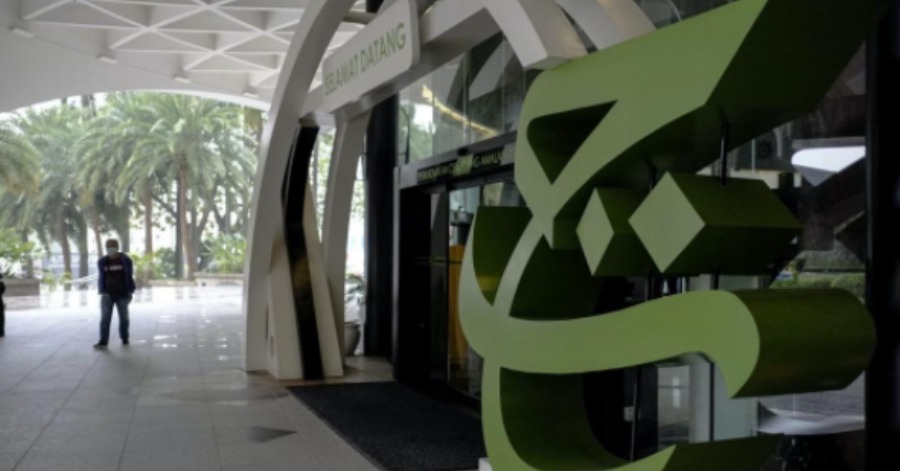 KUALA LUMPUR, Sept 3 — Lembaga Tabung Haji (TH) today launched its Stewardship Framework, the foundation of its governance structure to help the pilgrims fund board delivers its mandate of providing world-class hajj services more effectively and sustainably.
TH Chairman Tan Sri Md Nor Yusof said the framework is based on Maqasid Syariah or the higher objectives of syariah that covers five main principles namely the protection of religion, life, intellect, property and future generations.
"The main objectives of TH's Stewardship Framework are to embrace Maqasid Syariah, conduct operations in compliance with syariah principles and uphold strong corporate governance with integrity," he said in a statement today.
According to Md Nor as part of the launch, TH would also roll out internal programmes progressively to help its employees to internalise the framework and its role in strengthening corporate governance moving forward.
He added since the TH establishment in 1963, it has organised hajj for 1.5 million people and now, about half of all Malaysian Muslims or 8.3 million are now their depositors to help them save for hajj.
Md Nor said the growth of TH over the years has given rise to the need for TH to strengthen its governance structure further through its Stewardship Framework.
"With over 58 years of experience in syariah-compliant operations, it is essential for us to ensure the long-term sustainability of TH," he added.
Sources: BERNAMA
(Video) Shocking To Know! These 5 Palestinian Women Give Birth In Israeli Prisons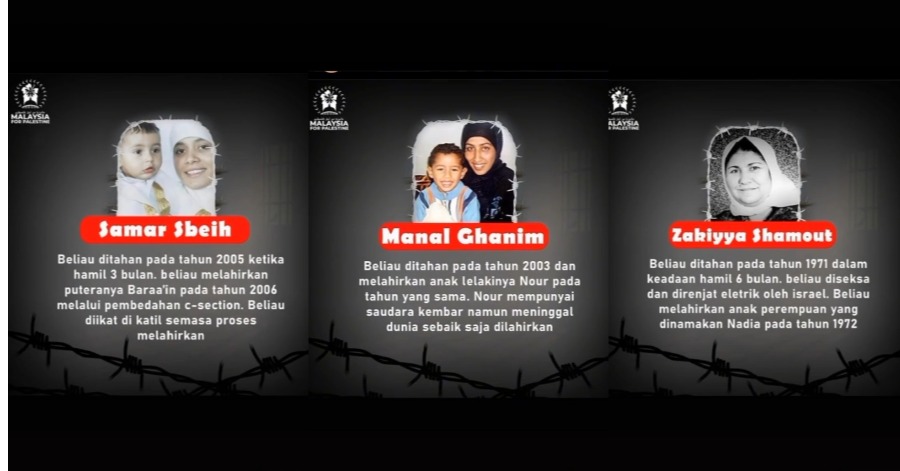 The news of a Palestinian woman that got charged with an attempted stabbing attack against the Israeli settlers that has gone viral is set to give birth in prison while awaiting trial, in reportedly the first such incident in nearly a decade and a half. Prison childbirth among Palestinian female detainees is considered rare. This is because there are far fewer female security prisoners than male security prisoners and even among female security prisoners, pregnancy is uncommon but this does not mean that cases like these did not occur before. There are actually numerous of them.
There are around 4,850 Palestinian detainees in Israeli prisons, including 41 women, 225 children, and 540 administrative detainees, according to institutions concerned with prisoners' affairs. Palestinian security prisoners are treated like any other detainee when it comes to giving birth behind bars. These are 5 similar cases.
These are Palestinian women that had to give birth in Israeli prisons:
1) Samiha Hamdan
According to the news, this Palestinian woman named Samiha Hamdan got detained in the year of 1981. She then gave birth to a baby girl that got named Tha'era in the same exact year.
2) Zakiyya Shamout
This particular Palestinian woman got arrested in the year 1971 with 6 months in pregnancy. She was sadly tortured and got electrocuted by the Israeli. She gave birth to a baby girl that got named Nadia in the year of 1972.
3) Samar Sbeih
She got detained in the year 2005 when she was 3 months pregnant. She gave birth to her baby boy named Baraa'in in the year of  2006 through C-section surgery. This Palestinian woman was tied to the bed when she was giving birth to her baby.
4) Fatma Al Zoq
This Palestinian woman was arrested in the year 2007 when she was 2 months in her pregnancy. She then gave birth to her baby boy named Yousuf in the year of 2008.
5) Anhar Al Deek
She is originated from Kafr Ni'ma Ramallah city. She was 25 years of age and was 9 months in pregnancy. She has been locked in the Israeli prison since 5 months ago.
Sources: TikTok w.n.fatihah_02.
MySejahtera App Is Now Updated For Better Service, Vaccine Status Included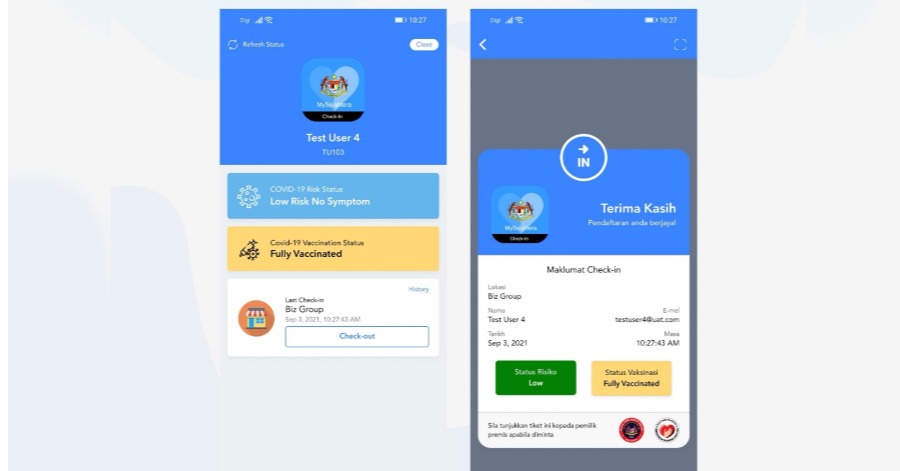 MySejahtera is actually a mobile app developed by the Government of Malaysia to facilitate contact tracing efforts in response to the COVID-19 pandemic in Malaysia. The main goal is quick identification of persons who may have come into close contact with anyone who has tested positive for COVID-19. This helps to stop the spread of the infection.
MySejahtera was developed with the strategic cooperation of the National Security Council, the Health Ministry, the Malaysian Administrative Modernisation and Management Planning Unit and the Malaysian Communications and Multimedia Commission. Since then, the app has been updated for better service.
According to Facebook that stated, "A new feature displaying vaccination status and risks on the MySejahtera homepage has been launched. People will start accepting this feature in stages. This is one of the efforts for us to live with COVID-19 more easily".
Sources: Facebook Kementerian Kesihatan Malaysia.