(Video) Your Car Tires Flatten? Here's How To Fix It Easily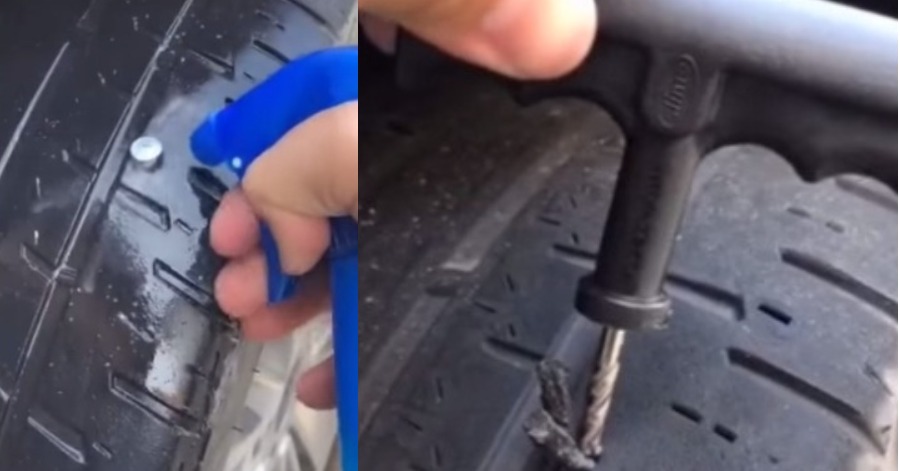 Surely many of us have experienced flat tire problems such as being hit by nails or sharp objects. This problem may be solved by simply going to the workshop to fix it. However, what if the time is a holiday or a weekday and most workshops are not open?
A video shared by a Facebook account user named Trevor Donovan shows easy ways to fix flat tires due to nails, screws, and so on.
Through the video, the first step that needs to be done first is to check if your tire is leaking or not by using soapy water. If it foams, it means the tire is leaking.
Next, find a suitable tool to use to repair the leak. Most of the tools used in the video can be found in DIY or online purchase.
For the rest, you can follow the ways described by Donovan in the video as follows:
Source: Trevor Donovan
AirAsia Offers Free Delivery Service Throughout MCO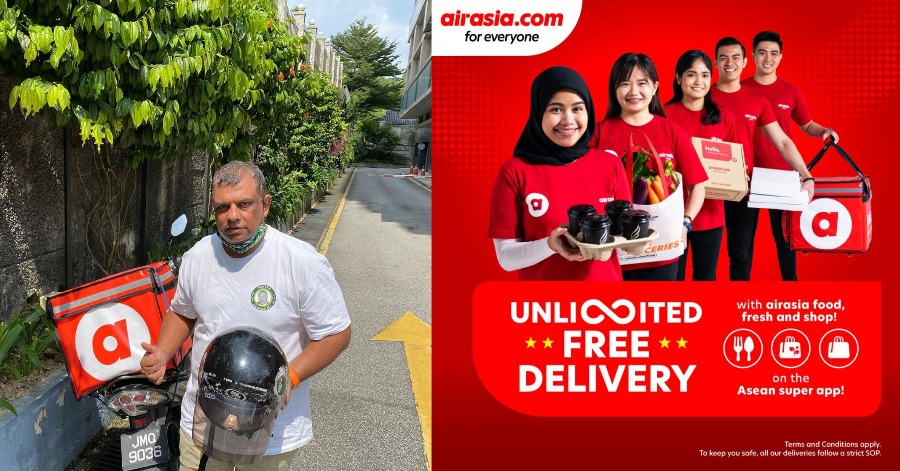 AirAsia has decided to offer an unlimited free delivery service for any purchase at their own AirAsia food, AirAsia fresh, and AirAsia shop during this MCO period. The true intention is to make it easier for all Malaysians to get necessities such as food, fresh products, groceries, and more while staying safe at home.
However, this free delivery service is only available in the Klang Valley only and will be offered in other areas soon.
AirAsia Food
AirAsia Food offers a wide variety of food options available to eat. Customers can also enjoy unlimited free shipping within 15km of your home. There are various dishes available such as Asian cuisine, western cuisine, desserts, bread, and many more.
AirAsia Fresh
In addition, customers can order fresh products such as meat, seafood, vegetables, and groceries online at AirAsia Fresh. With a minimum expenditure of RM30, you have the opportunity to enjoy unlimited free shipping using the promo code 'STAY HOME'. For this service, there is no set limit for free shipping distance. Alternatively, customers can choose delivery for the next day or delivery based on the time of choice.
AirAsia Shop
Through the AirAsia shop, customers can get products such as skincare, make-up, health, and so on. Just place a minimum order of RM30 to enjoy unlimited free shipping. No promotional code is required, however, you need to be around the Klang Valley only.
Sources: AirAsia Food, AirAsia Fresh, AirAsia Shop.
GTA 6 Rumored To Have A Female Protagonist, First Time Ever For GTA Franchise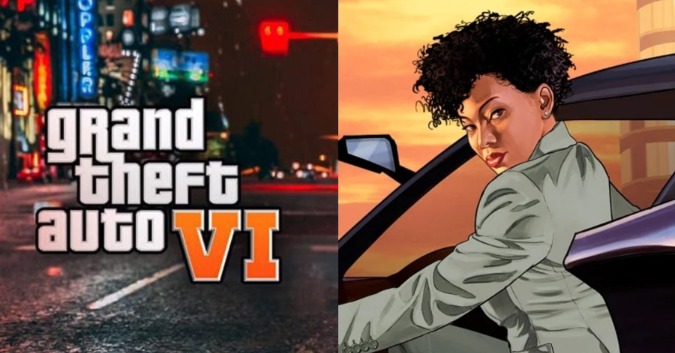 GTA 6 reportedly would have a female protagonist, a first for the Grand Theft Auto franchise. GTA 6 has yet to be confirmed by Rockstar Games or to confirm that a new game in the series is in progress. However, according to a plethora of sources, for the PS5, Xbox Series X, Xbox Series S, and probably the PC as well, GTA 6 is already deep in development.
GTA 6 is closer to release than you thought or still very far away from release, depending on what article or rumor you're hearing. Unfortunately, no further information on the release of the game has surfaced right now, but we do have a new update on the protagonist of the game, courtesy of Tom Henderson, a leaker and industry insider well known for his Call of Duty scoops.
Henderson recently announced on Twitter that, alongside a playable male protagonist, GTA 6 will have a playable female protagonist. This is, unfortunately, where the scoop ends.
In other words, it is unclear if the game would turn between two protagonists that players can switch between or if it is a situation for Cyberpunk 2077, i.e. one playable protagonist who can be male or female.
You'd think it's former in the light of previous releases, but if Rockstar Games is going to break convention and eventually have a female protagonist, it might be ready to break additional conventions.
It's important to remember that Henderson did not disclose his source. That said, in the past, he has proved reliable on numerous occasions, although it has usually been with Call of Duty details.
Although the reporting of Henderson has never been limited to Call of Duty, it's what he's known for, so take this with an extra grain of salt because it's not only unofficial but out of the wheelhouse of Henderson. And, of course, even though the report is 100% correct, it is subject to change as well.
This isn't the first time we've learned the game is going to have a playable female protagonist for what it's worth, however, so far, this has been the most reliable source for making this argument.
At the moment of publication, Rockstar Games has not commented on this story in almost any capacity, and it's uncertain this will change. Like many developers, when it comes to rumors, news, leaks, or any knowledge of this variety, Rockstar maintains a rather strict "no comment" policy.
Source: Comicbook
Lady Gaga And Jennifer Lopez To Perform At Joe Biden's Inauguration Ceremony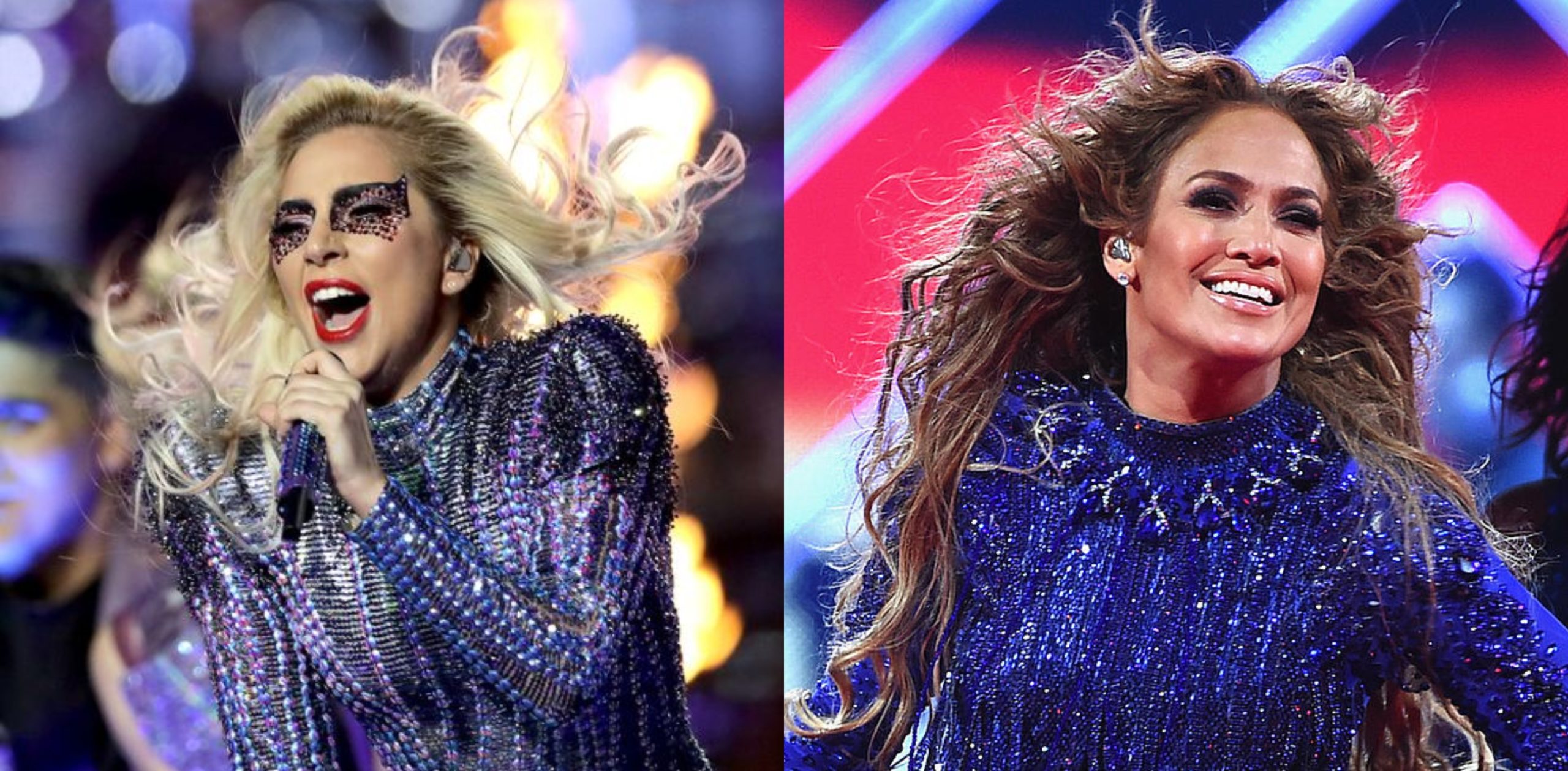 Jennifer Lopez and Lady Gaga will take the stage in the U.S. The inaugural ceremony in Washington next week by President-elect Joe Biden alongside others in what his transition team said would showcase a diverse America.
The two will perform for the new 46th U.S. president at the Jan. 20 gathering, which will also include comments from a Georgian black firefighter, a former Youth Poet Laureate, a Catholic priest, and a pastor from Wilmington, Delaware, Biden's hometown.
The national anthem will be sung by Lady Gaga and a musical performance will be given by Lopez.
"They represent one clear picture of the grand diversity of our great nation," his team said in a statement on Thursday.
The presenters reflect Biden and Vice President-elect Kamala Harris's "steadfast vision of a new chapter in our American story in which we are an America united in overcoming the deep divisions and challenges facing our people, unifying the country, and restoring the soul of our nation," it added.
Their positions come as the Democrat takes over the White House from Republican Donald Trump in a scaled-down event after a mob of Trump supporters threatened the United States in the midst of the COVID-19 pandemic and the rising of security concerns. Capitol to thwart the certification of Biden's victory by lawmakers.
On the West Front of the Capitol building, now fortified by fencing, barriers, and thousands of National Guard soldiers, the public would not be on hand to witness the swearing-in.
Biden's transition team cited Lady Gaga's advocacy of LGBTQ rights and health concerns in announcing the inauguration speakers, and Lopez's work raising awareness about the adverse effects on Latinos of coronavirus.
Many representatives include Fulton County, Georgia, career firefighter Andrea Hall and 2017 National Youth Poet Laureate Amanda Gorman, a resident of Los Angeles. Father Leo O'Donovan, former President of Georgetown University, and Reverend Dr. Silvester Beaman of Bethel African Methodist Episcopal Church, both close to the Biden family, will talk as well.
Source: Reuters