WCE Highway Project To Be Completed By 2024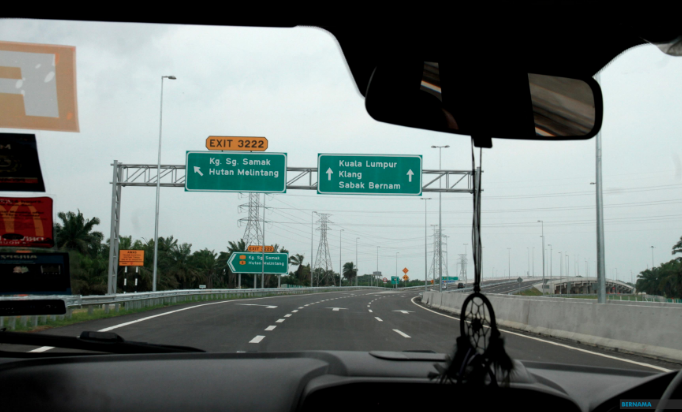 SHAH ALAM, Nov 2 — The Selangor State Legislative Assembly was today told the route of the West Coast Expressway (WCE) in the state would be completed in 2024, a slight delay from the initial projection.
State Infrastructure and Public Facilities, Agricultural Modernisation and Agro-based Industry, Ir Izham Hashim said based on the original schedule, the WCE route in the state is expected to be ready by the end of 2022 or early 2023.
However, he said the project is slightly delayed due to issues on land acquisition in Banting apart from a new route in package seven at Tanjong Karang following a land acquisition problem that has not been resolved.
"Apart from land acquisition, the implementation of the Movement Control Order in March also contributed to the delay in completing the project," he said when replying to a supplementary question by Lau Weng San (PH-Banting) at the assembly here.
Earlier, Lau asked about the status of WCE construction in Selangor, especially in Kuala Langat.
Izham added that the state government, Malaysian Highway Authority, and Public Works Department (JKR)  are always keeping an eye on the development of the highway project to ensure it is implemented according to stipulated targets.
Commenting on the new route at Tanjong Karang, Izham said the government would ensure the highway construction in the area would not burden the people involved.
"We would monitor closely to ensure minimal disruption to residents during the land acquisition as the area is quite densely populated," he said.
Sources: BERNAMA
Water Disruption: Supply To Be Fully Restored On Friday- Air Selangor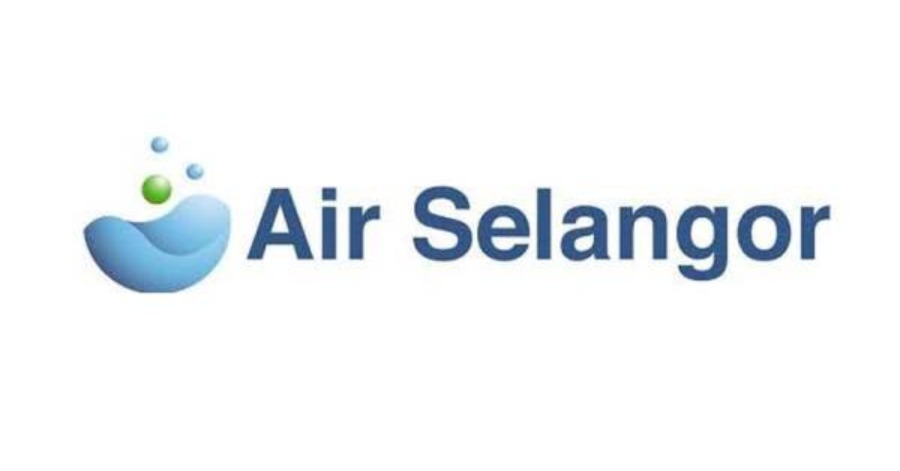 KUALA LUMPUR, Sept 1  — Water supply to 463 areas which experienced unscheduled water supply disruption following action to stop the operations of the Sungai Semenyih Water Treatment Plant after odour pollution was detected yesterday, is expected to be fully restored on Friday.
Pengurusan Air Selangor Sdn Bhd (Air Selangor) Corporate Communications head Elina Baseri, in a statement today said the company has conducted water quality testing that complied with the standards set by the Health Ministry.
"Treated water from the Sungai Semenyih Water Treatment Plant has also been certified safe for distribution to consumers by the National Water Services Commission (SPAN).
"Currently, Air Selangor is working to stabilise the water supply distribution system to all affected areas," she said.
Elina said that water supply had also been distributed to the affected areas in stages from 7 am today via 94 water tankers.
The water supply disruption involved 172 areas in Petaling, 54 in Hulu Langat, 23 in Putrajaya and 20 in Kuala Langat.
The public can obtain the latest reports pertaining to the water disruption through Air Selangor's official social media account on Twitter, Facebook and Instagram and website at www.airselangor.com or by contacting its call centre 15300.
Sources: BERNAMA
Tokyo Paralympics: WPA Reject Malaysia's Appeal On Men's Shot Put F20 Result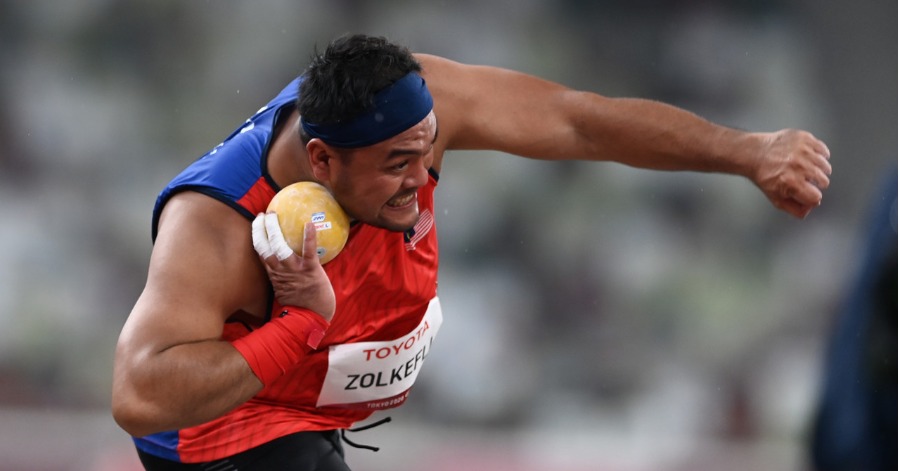 TOKYO, Sept 1 — Malaysia received bad news when World Para Athletics (WPA) rejected its appeal on the men's shot put F20 (intellectual impairment) result in Tokyo Paralympic Games, last night.
National athlete Muhammad Ziyad Zolkefli who broke the world record twice and would have won the gold in the event was classified as Did Not Start (DNS) due to a protest lodged against him.
Similar protests were also lodged against  athletes from Australia and Ecuador who were classified the same (DNS).
WPA in a statement stated that they also rejected the appeals made by athletes from Australia and Ecuador.
It said the decision was based on World Para Athletics Rule 5.5 – 'Failure to Report to the Call Room' which stated that in case athletes are not present in the call room at the relevant time as published in the Call Room schedule they will be shown in the results as DNS (Did Not Start).
Despite the teams given the opportunity to present all relevant information before making its final decision, WPA further explained that the Jury of Appeal eventually upheld the referee's decision and confirmed the results as DNS.
Ziyad Zolkefli was a shattered man after his moment of glory in the men's shot put F20 final was cruelly snatched away from him in the event held at the Olympic Stadium.
The 31-year-old athlete thought he had managed to defend his gold medal from the 2016 Rio Paralympics when he hurled the shot put to a distance of 17.31m with his very first attempt to break his previous world mark of 17.29m set at the 2017 World Para Athletics Championships in London.
Then, in his third attempt, he threw it even further to 17.94m to leave his rivals trailing in his wake.
Then disaster struck as Ukraine lodged a protest with the technical committee, who then disqualified Muhammad Ziyad and two others – Jordi Patricio Congo Villalba of Ecuador and Australia's Todd Hodgets  – for supposedly being late to enter the call room.
Ukraine's Maksym Koval was announced as the gold medallist with a throw of 17.34m, breaking Muhammad Ziyad's world record set in London.
Another Ukrainian, Oleksandr Yarovyi took silver with a throw of 17.30m while Greece's Efstratios Nikolaidis (15.93m) settled for bronze.
Sources: BERNAMA
Paradigm Mall Johor Bahru Delivered 596 Sets Of Special Bento Packs With Heartwarming Messages From The Public To Frontliners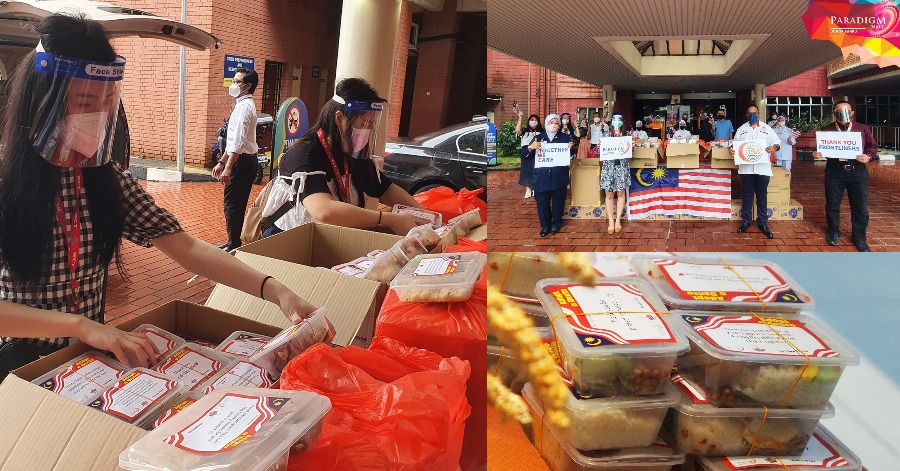 JOHOR BAHRU, 1st September 2021 – Paradigm Mall Johor Bahru, one of the shopping malls under WCT Malls Management Sdn Bhd ("WCT Malls") delivered 596 sets of special bento packs to medical frontliners in Hospital Sultanah Aminah, Johor Bahru, a government hospital treating COVID-19 patients. This meaningful initiative was the success of the food donation drive, 'Adopt a Bento' CSR Campaign which invited shoppers to purchase a bento meal and write their personalised messages dedicated to the frontliners who have been working courageously throughout the pandemic.
To date, 205 donors have contributed a total of 596 sets of bento packs. The packs were distributed in phases with the first batch presented on Merdeka Day, while the second batch is delivered today, 1st September 2021.
The collation of messages and special bento packs was handed over to Hospital Sultanah Aminah's Deputy Director (Medical), Dr. Sharath Chandran a/l Subhas Chandran, along with ATM HSAJB Field Hospital Coordinator, Dr. Razmi bin Mohammad and Chief Supervisor of Hospital Nurses, Sarinah Shukor, by a representative from Paradigm Mall Johor Bahru.
Selena Chua, Chief Executive Officer, WCT Malls Management said "We received overwhelming responses with hundreds of messages from the public nationwide. People from all walks of life have come together to inspire and convey their gratitude and heartfelt messages to these frontliners. We appreciate their dedication and sacrifices for the benefit of the people while keeping us safe especially during this COVID-19 situation."
"WCT Malls are paying tribute to the frontliners this Merdeka Day. This is our way of saying 'Thank You' to our heroes. Together with our shoppers, we aimed to spread kindness and love while uniting the community at large." she added.  
Commenting about the contribution, Dr. Sharath Chandran a/l Subhas Chandran, Deputy Director (Medical) of Hospital Sultanah Aminah said, "We are very pleased to see corporations and members of the public making a difference towards our health personnel through this act of love. This gesture means tremendously to us and it will further encourage the team as they perform their noble efforts knowing that they are truly appreciated."  
The campaign which kicked off on 4th August 2021 was aimed at lifting the spirit of the dedicated frontliners who worked relentlessly by sharing heartwarming messages from donors. Some of the messages read – 
"Thank you for putting yourself in the way of danger to save others, to save the public. This is what it means to be a hero. Thank you for everything." – Amalina

"Thank you all so much. Hope all contract doctors will be treated equally."- Jespreet

"Bertahan dan terus berjuang. Anda juara di mata rakyat Malaysia." – Noorfaezah Yusof

"Be strong! God will protect you and give you more strength to take care of the patients! Jia you! Remember you are not alone! I will pray for you! Thank you for the great job you did for Malaysia! God will bless you and protect your families too! Thank you!" – Lut Chin Ee

"Thank you so much for your hard work to fight against this Covid-19 during the pandemic, here is my little support to you. Keep going, remember to rest when you are tired, eat when you are hungry. I will do my best by staying at home and fight together with you! #malaysiaboleh!" – Yan Sin

"Thanks for your effort and dedication. Sending thanks and warm thoughts to all of you who are working through these challenging times. We appreciate all you do. ❤" – Lee Yong Chim 
The 'Adopt a Bento' food donation drive is currently taking place at [email protected] for Klang Valley residents to express their appreciation. The next distribution of 'Adopt a Bento' will be made to the frontliners on duty at Putrajaya medical facility on 16th September 2021, in conjunction with Malaysia Day.
For more information about the festivities and promotions of the mall, kindly visit the: – 
Paradigm Mall JB Website: www.paradigmmall.com.my/jb/
Paradigm Mall JB Facebook Page: https://www.facebook.com/ParadigmJB/
[email protected] Website: www.gatewayklia2.com.my
[email protected] Facebook page:  https://www.facebook.com/gatewayklia2/