Woman In Penang Begging To A Man To Release Cat That He About To Allegedly Kill It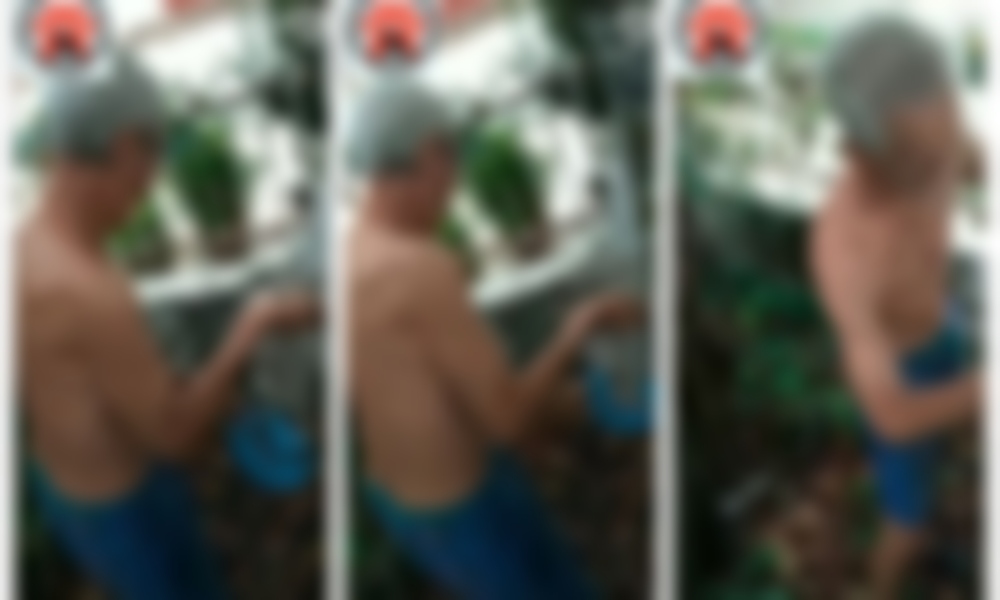 The number of animal abuse cases that have been reported recently is getting higher and higher as days pass by. Usually, not many people would have the gut to confront the dangerous perpetrators who commit this kind of abuse because they are afraid that these kinds of people would be so violent and also full of rage. A different situation happened with this woman in Penang who is brave enough to confront the perpetrators that have been so cruel towards many cats. She has successfully saved a cat by sadly begging an old man who was about to allegedly kill it.
A short video regarding the situation where a woman was confronting a cruel old man who is suspected of killing cats in their area has been posted on the official Malaysia Animal Association Facebook social media platform. This particular incident is believed to have happened in Island Glades, Penang on the 17th of November 2020. In the short video that got posted, the old man can be seen holding a cat by its hind legs and trying to put it in a plastic bag.
"A stray cat was severely injured after it was suspected of getting shot with an air-gun. Two shots were fired based on two bullet holes on the cat's body. The cat was rushed to a nearby veterinary clinic by a witness who saw the incident. The witness had argued with the suspect who can be seen trying to hurt the cat and she urged the perpetrator to release it. He finally complied with the witness's insistence and the cat was immediately sent to a nearby vet".
As we can see in the video, the cruel old man finally hands over the poor cat after the woman had insisted and also cried towards him for the cat. The cat looks so weak due to the painful injuries caused by the old man. As for now, the cat is, fortunately, being reported in a stable condition even though after all severity of the damage it experienced. Doctors are still monitoring the cat closely to ensure that it survives.
For the cruel old man, Malaysia Animal Association would definitely ensure that the authorities have been informed and will be investigating into this matter.
Sources: Facebook Persatuan Haiwan Malaysia – Malaysia Animal Association.
(Video) Interested To Work Offshore? This Guy Shares The Challenging Course You Have To Face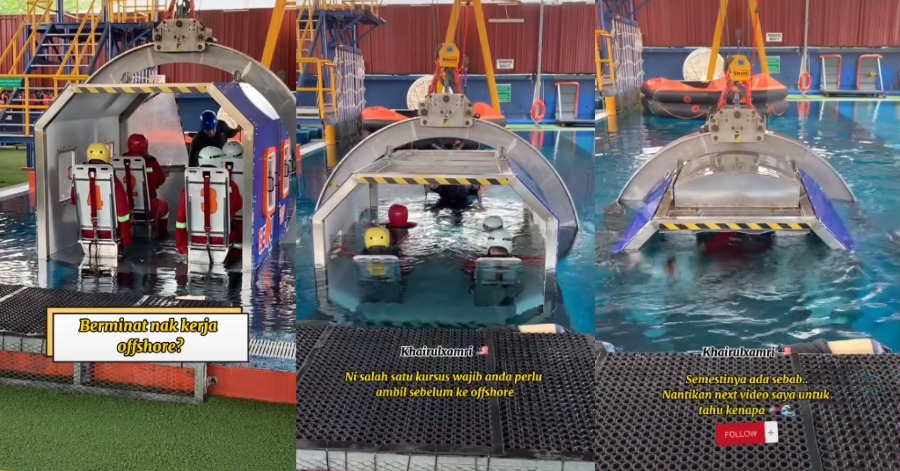 Everyone in this whole wide world would definitely have their own mission and also life goal of what they wanted to be in the future. It is really important for many people to set their goals in life early so that they could strive to reach their personal achievements. Some people are trying to achieve the goals that they have dreamed of for a long time.
But, some people also could have changed their minds about what they want to be. It is all up to the motivations and also the inspiration of the individual actually. This particular video that went viral on TikTok shows a man who has shared some of the challenges that many people have to face if there are people who wanted to work offshore.
Anda berminat untuk kerja offshore? Tengok tips ni dulu.🤞🏻 ##OffshoreLife ##OffshoreTips ##SharingKnowledge
♬ Here's Your Perfect – Jamie Miller
Through the posted video on the TikTok app, he shares some of the course challenges he knows that need to be faced by anyone who is interested before entering offshore. Several people were seen inside a container filled with water. Then the container is lowered slowly until it appears that the container is in an upside downstate. It is understood the container was supposedly considered a helicopter and they would have to escape if the helicopter spun in the water.
Sources: TikTok Khairul Amri.
Emma Mckeon Dominates Olympics Swimming With Record 7 Medals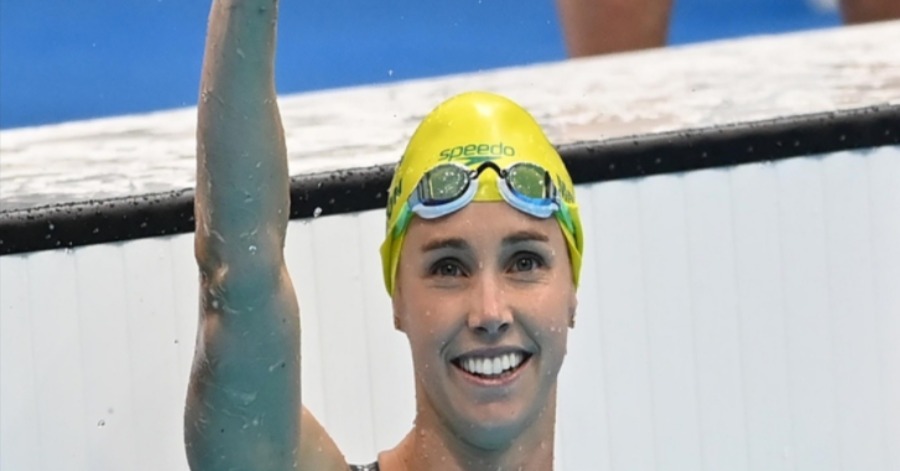 ANKARA, Aug 2  — Australian Emma McKeon clinched two more gold medals at the Tokyo Olympics on Sunday, becoming the first female swimmer to win seven medals at a single Games.
According to Anadolu Agency, the 27-year-old first won the 50-metre freestyle with a time of 23.81 seconds, a new Olympic record, before helping Australia claim gold in the 4×100 medley relay.
The Australians finished with a time of 3 minutes, 51.60 seconds, breaking the previous Olympic record of 3:52.05 set by the United States in 2012.
McKeon will return home with four gold medals and three bronze, equalling Soviet gymnast Maria Gorokhovskaya's record for most medals won by a woman at a single Games.
The Australian swimmer's two other gold medals in Tokyo came in the women's 100-metre freestyle and 4×100-metre freestyle events, while she won bronze in the women's 100-metre butterfly, 4×200-metre freestyle, and mixed 4×100-metre medley.
She also bagged a gold medal, two silver, and a bronze at the Rio Olympics in 2016.
Sources: BERNAMA
Kelantan Kite-Makers Continue To Receive Orders Despite Pandemic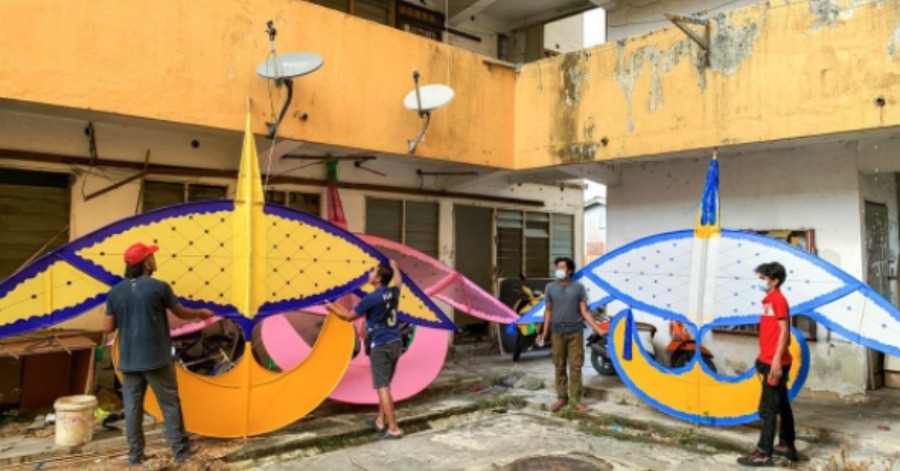 KOTA BHARU, July 30 — The COVID-19 pandemic did not stop a group of youths in Kampung Sireh here from pursuing their interest in making wau, a traditional kite widely found in Kelantan.
A check by Bernama at Kampung Sireh Flats found that  about seven to 10 youths were producing 'wau puyuh' (quail kite) or Wau Kelantan ordered by their customers.
According the group's head, Muhd Nasru Aiman Mohd Zu, 31, they would continue producing wau puyuh even during the pandemic due to steady orders, and they did not want the traditional art to die out.
Even though it is seen as an old-fashioned craft compared to the modern gadgets, it still has its own fans, he told reporters when met here today.
"Alhamdulillah (Praise be to God), there are still young people in this area who are keen to learn how to make these traditional kites.
"Previously, we only made kites for competitions, but now the demand for giant-sized kites as decorative pieces is increasing," he said, adding that they learned the kite-making skills from his 61-year-old father, Mohd Zu Man.
Muhd Nasru Aiman said despite the economic slowdown, they continued to receive four to five orders a month for a kite and each piece of giant-sized kite could be sold at the price of RM350.
He said the giant-sized kite needs more than five adult men to fly it.
Sources: BERNAMA