Women Living Near Fracking Sites Are Likely To Have Preterm Birth – Study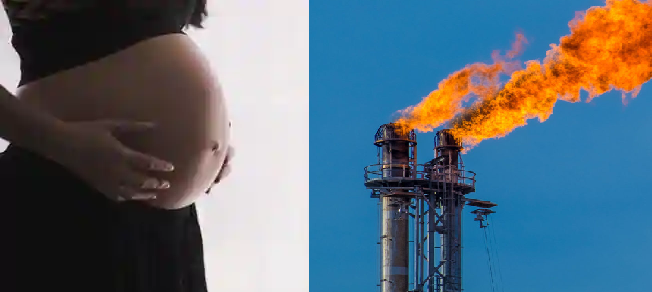 Fracking is a slang term for hydraulic fracturing, which is the process of creating fractures in rocks and rock formations by injecting specialized fluid into cracks to force them to open further.
Fracking increases the rate at which water, petroleum, or natural gas can be recovered from subterranean wells.
As this also helped to revitalize local economies in some parts of the United States, most of the opposition to fracking revolves around its potential negative impact on the environment and health of the people.
In this study, fracking seems to be linked to premature births, 50% of them are Hispanic parents, which were found to be more susceptible. Jil Johnston, Assistant professor of Preventive Medicine, USC talked about the study in an interview;
The study in the Journal Environmental Health Perspectives revealed that pregnant women in the south of Texas were 50% more likely to have preterm birth if they lived 3 miles within active flaring.
The flaring has chemicals that already been known to contribute to health depletion like birth outcomes, respiratory irritants, and even bad area odor complaints.
To know the location of flaring sites, researchers use satellite data to find out which homes had expectant mothers within 3 miles of one site in the year 2012-2015.
Using hospital records of 23,487 births, they find the parents that live in the said areas on those years and filter out the births that are possible to have to do with close-proximity flaring expose, understanding when and where they're occurring. "It helps more than relying on industry data," she said.
Johnston mentions that Hispanic parents that are exposed to flaring were more likely to experience the risk of preterm birth than white parents.
"We can't measure for sure why we can see that but it's sort of a larger pattern and trend we've observed over the decades. We also know there's this long history of discrimination and racism in Texas throughout the country that sort of increases the vulnerability of women of color – and so those social stressors coupled with this environmental pollution or hazard and may create stronger effects for this population compared to the others."
Even if there hasn't been much regulation on the flaring, the amount of research and activism to protect communities near these sites are growing.
Johnston mentioned that there have been efforts here and there to better adapt flaring into a certain community and reduce the frequency of it, being used, since there are readily available alternatives than capturing gas and burning them, like ground source and air source heat pumps, shallow geothermal heat storage and biomethane from waste, only to name a few.
Implementing more strict regulations and investing in more renewable, environmental-friendly energy can help protect many newborns that have been affected.
Despite the discord they have between others, we should always take care of children and how these things could affect their overall well-being.
Source: Keck School of Medicine of USC,  Twitter @nowthisnews
(Video) Meet Zanziman Ellie, A Man With A Condition Called 'Microcephaly'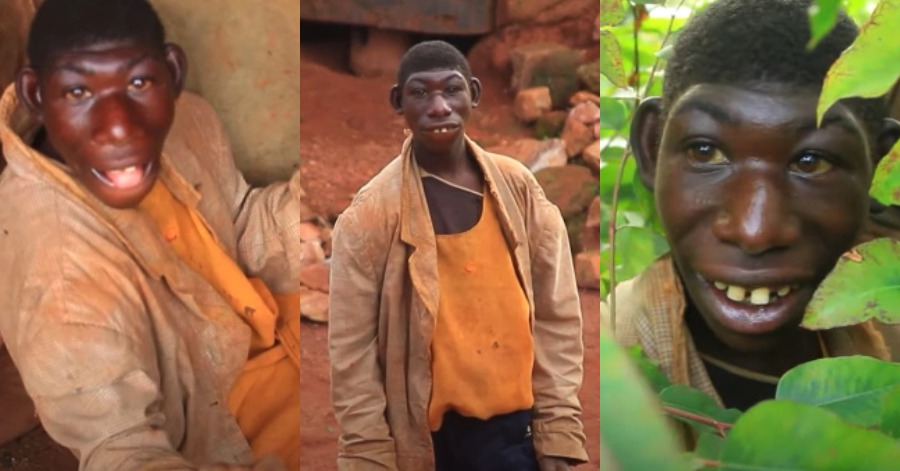 This Rwandan man named Zanziman Ellie willing to hikes several miles a day to avoid facing bullies that tortured him for his condition called microcephaly.
Microcephaly is a condition where the head (circumference) is smaller than normal. Microcephaly may be caused by genetic abnormalities or by drugs, alcohol, certain viruses, and toxins that are exposed to the fetus during pregnancy and damage the developing brain tissue.
The mother of Zanziman considered him a miracle after she had just lost five of her children in Rwanda – upset, she and her husband prayed to their God to give them a son, even saying that they wouldn't mind an "abnormal child, as long as they don't die."
Nine months later, Ellie was born.
Originating from Rwanda, he is usually harassed by the villagers there because of his facial features. To escape the cruel villagers that bully him for being "different", he hikes around 32 km a day.
While visiting Zanziman's mother, she told that Zanziman is being mocked and criticized of almost every day.
Zanziman could not speak or communicate properly with the villagers, so he learned how to use his motor skills and runs away from the villagers to avoid getting himself getting bullied.
Having never been in school, Zanziman would travel around 236 km weekly and sometimes eat the grass from the jungle.
Zanziman is diagnosed with microcephaly, where the baby's head is born much smaller than normal. This condition can lead to having learning difficulties or physical disabilities as they grow older. Usually, the baby would develop intellectual disabilities.
The scans during the pregnancy could pick up the signs of this condition, but there are no cure or treatment for it.
Microcephaly often happens to children whose mothers are affected by the Zika virus.
Ellie's mother has been nothing but loving and caring for her son, but her situation has worsened and she now is struggling to bring food to the table.
A GoFundMe fundraiser has been set up to help this family eat and live properly. Click HERE if you want to donate to the family.
Source: Afrimax English, The Sun UK
Beware Fake Coronavirus Vaccines – Interpol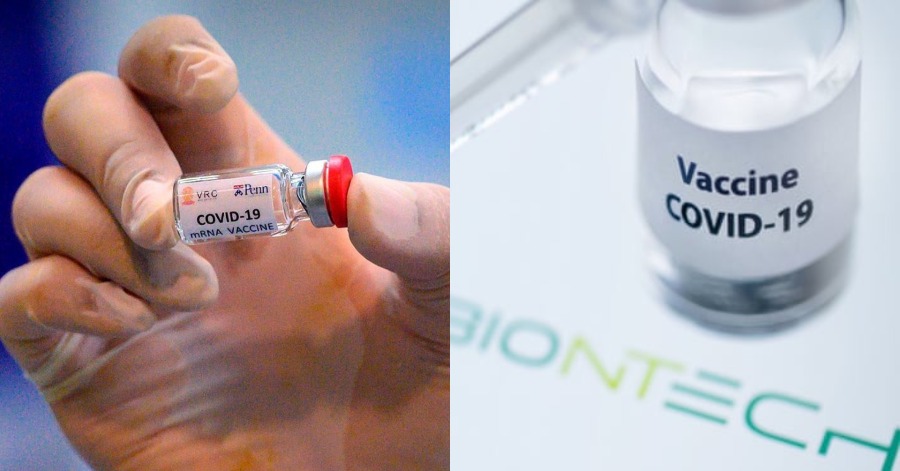 Interpol gave a warning about a new phase of criminal activity, where they would see the COVID-19 vaccines that are in relation to theft, falsification, and illegal advertising.
The agency has issued a global alert on law enforcement all around the globe to beware of organized crime groups may try to steal from the legitimate supplies or create fake vaccines.
France-based global police coordination agency said on Wednesday that it had issued an orange alert to police forces in all 194 states to prepare them for these crimes both physically and online.
This pandemic has given the criminals a new opportunity to act predatory, all because they know how much vaccines mean to the people, and would take advantage of that vulnerability to gain profit.
The agency wants to make a close observation to the transportation and distribution of the vaccines between the health regulators and the law enforcement so that it is ensured that the process would run smoothly without any false play or accidents, even checking online to see if there are any sites that are already up selling it.
As the vaccines are getting ready to be rolled out, these criminal gangs may be planning to infiltrate the supply chains and false advertising on fake or unauthorized vaccines – these could pose a dangerous impact on the gullible because of the improper vaccination they're getting, said Interpol secretary general, Jürgen Stock.
"It is essential that law enforcement is as prepared as possible for what will be an onslaught of all types of criminal activity linked to the Covid-19 vaccine," he said.
Interpol also warns that the people might be desperate to get negative results in order to fly abroad, due to the requirement set up by airlines and immigration agencies.
The public is told to take special care whenever they go online to purchase any medicine or equipment because they are facing illicit and potentially deadly products that are only being sold for money.
The analysis of cybercrimes obtained is about 3,000 units of online pharmaceutical websites that are suspected to sell illegitimate products, while 1,700 contained spamming malware that could be seen as a red flag.
"It is important to be vigilant, skeptical, and safe, as offers which appear too good to be true usually are," the agency said.
Source: The Guardian
UK Is The First Country To Approve Pfizer's COVID-19 Vaccine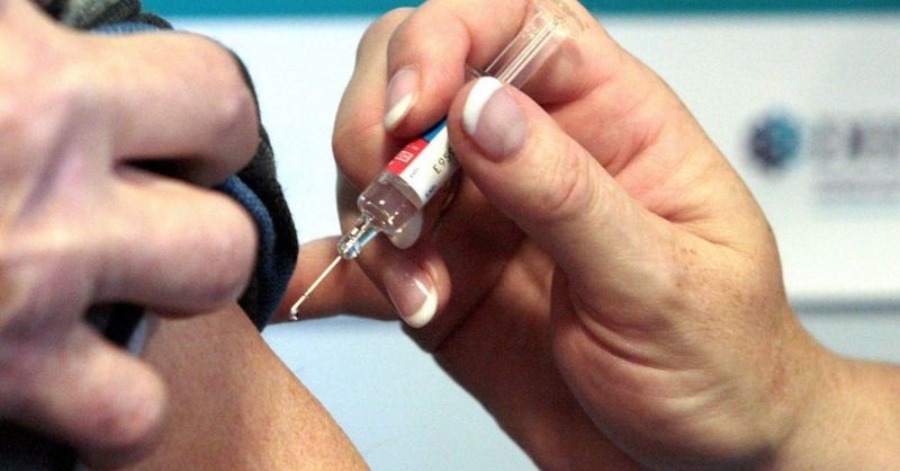 The United Kingdom has become the first country in the world to have the Pfizer/BioNTech COVID-19 vaccine approved for widespread news.
The British regulator, MHRA, says that the vaccine offers up to 95% protection against the COVID-19 illness, and it is safe to be distributed next week.
Having 40 million doses, the UK will be focusing on the most vulnerable group such as the elderly.
Around 10 million should be available in the near time frame, with 40 million total doses enough to be used on 20 million people.
The first 800,000 arriving in the UK in the next few days, being the fastest ever that a vaccine could be distributed since its early developing stages at the start of the year to its official announcement in November.
Normally, vaccines or other medical shots would take a span of a decade to be widely available.
This could be the largest-scale vaccination campaign in the UK's history.
50 hospitals and vaccination centers in venues are setting up and getting ready for the hundreds of thousands of people coming to get vaccinated.
Though it does not mean that they are free to do whatever they please after the shot, but they need to stay on alert and follow the rules to avoid any risks of the virus getting spread, even after the vaccination.
The people being vaccinated will still have to isolate themselves from society, especially the ones that have caught the virus.
The authorities have made a list of who should receive the vaccine first, a priority list, focusing on those that are vulnerable. The elderlies and staffs of care homes, also the health and social workers.
Once the shot is taken the first time, the people would have to come back 21 days later for the second shot for the most optimum protection.
Other vaccines that the UK has ordered are the Moderna and the Oxford University/AstraZeneca vaccines that use similar characteristics as Pfizer, with 7 million and 100 million doses pre-ordered respectively.
The Russian vaccine, Sputnik, and the Chinese military vaccine, CanSino Biologics have been used in their own countries, where both are similar to the Oxford University/AstraZeneca vaccine.
"Listen to the doctors, listen to the nurses, listen to Professor Van Tam."
Health Secretary, Matt Hancock urges people to listen to the expert voices on the approved Pfizer/BioNtech vaccine ⤵️https://t.co/wmDhMifQsB pic.twitter.com/AU8PwWCNDz

— BBC Breakfast (@BBCBreakfast) December 2, 2020
Source: BBC Breakfast, BBC News