Women Living Near Fracking Sites Are Likely To Have Preterm Birth – Study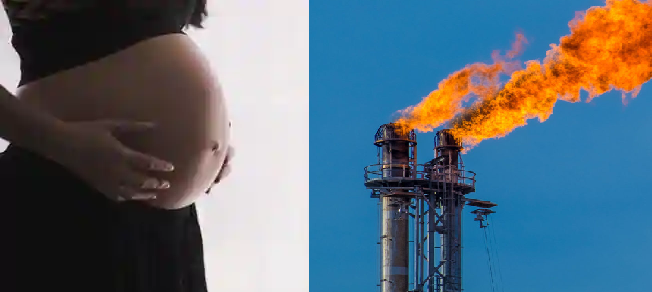 Fracking is a slang term for hydraulic fracturing, which is the process of creating fractures in rocks and rock formations by injecting specialized fluid into cracks to force them to open further.
Fracking increases the rate at which water, petroleum, or natural gas can be recovered from subterranean wells.
As this also helped to revitalize local economies in some parts of the United States, most of the opposition to fracking revolves around its potential negative impact on the environment and health of the people.
In this study, fracking seems to be linked to premature births, 50% of them are Hispanic parents, which were found to be more susceptible. Jil Johnston, Assistant professor of Preventive Medicine, USC talked about the study in an interview;
The study in the Journal Environmental Health Perspectives revealed that pregnant women in the south of Texas were 50% more likely to have preterm birth if they lived 3 miles within active flaring.
The flaring has chemicals that already been known to contribute to health depletion like birth outcomes, respiratory irritants, and even bad area odor complaints.
To know the location of flaring sites, researchers use satellite data to find out which homes had expectant mothers within 3 miles of one site in the year 2012-2015.
Using hospital records of 23,487 births, they find the parents that live in the said areas on those years and filter out the births that are possible to have to do with close-proximity flaring expose, understanding when and where they're occurring. "It helps more than relying on industry data," she said.
Johnston mentions that Hispanic parents that are exposed to flaring were more likely to experience the risk of preterm birth than white parents.
"We can't measure for sure why we can see that but it's sort of a larger pattern and trend we've observed over the decades. We also know there's this long history of discrimination and racism in Texas throughout the country that sort of increases the vulnerability of women of color – and so those social stressors coupled with this environmental pollution or hazard and may create stronger effects for this population compared to the others."
Even if there hasn't been much regulation on the flaring, the amount of research and activism to protect communities near these sites are growing.
Johnston mentioned that there have been efforts here and there to better adapt flaring into a certain community and reduce the frequency of it, being used, since there are readily available alternatives than capturing gas and burning them, like ground source and air source heat pumps, shallow geothermal heat storage and biomethane from waste, only to name a few.
Implementing more strict regulations and investing in more renewable, environmental-friendly energy can help protect many newborns that have been affected.
Despite the discord they have between others, we should always take care of children and how these things could affect their overall well-being.
Source: Keck School of Medicine of USC,  Twitter @nowthisnews
USM Hospital Requires Patients' Companions To Get Tested For COVID-19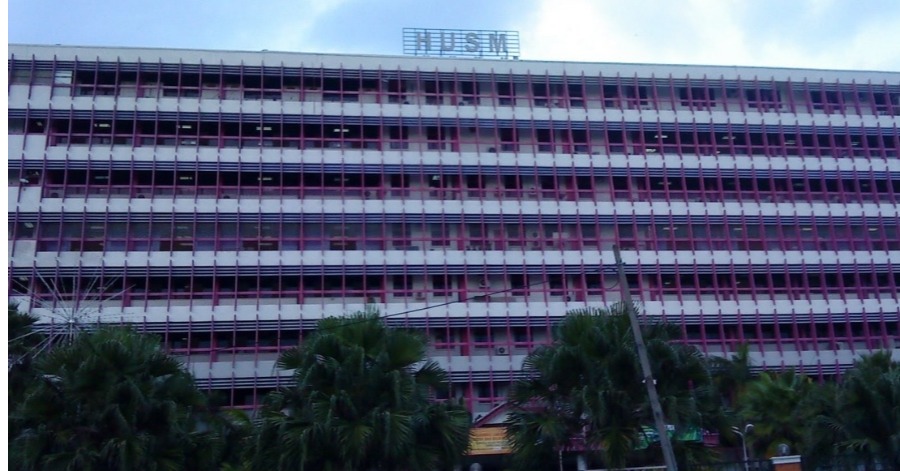 KOTA BHARU, July 30 — Companions for patients at the Universiti Sains Malaysia (USM) Hospital are required to be screened for COVID-19 to prevent community-based infection due to the surge of new cases in Kelantan.
USM Hospital director Prof Datuk Dr Ahmad Sukari Halim said it was also based on the assessment of the current situation of COVID-19 infection in the state especially in Kota Bharu, including the threat of the Delta variant which is spreading rapidly.
"The latest positive case involved a patient's companion at USM Hospital, causing the management to tighten the permission policy for companions effective July 20.
"Companions will only be allowed for bedbound cases based on certain criteria decided either by the staff at the Emergency Department or in the wards," he said today.
Dr Ahmad Sukari said companions were not allowed for patients in the Maternity Ward, Intensive Care Unit (ICU), Severe Acute Respiratory Infection (SARI) Ward and COVID-19 Ward.
Dr Ahmad Sukari said only one companion is allowed for one patient at a time and only those who passed the risk assessment and their RTK-Ag or RT-PCR COVID-19 test results came back negative (within 72 hours) would be allowed to accompany the patient.
"The companion must be in the USM Hospital area at all times and if they went out of the hospital area, they will only be given permission to re-enter after repeating the RTK-Ag or RT-PCR test with a negative result.
"For critically ill cases or death in the ward, only two next-of-kins are allowed to enter at one time and their RTK-Ag or RT-PCR test results came back negative," he said.
Sources: BERNAMA
Saudi Arabia's COVID-19 Aid Has Arrived In Malaysia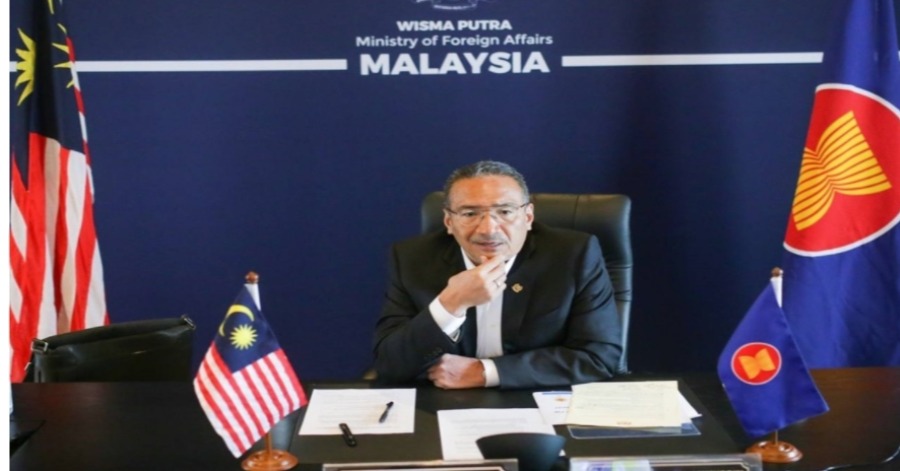 KUALA LUMPUR, July 30  — The aid promised by the Saudi government through the King Salman Humanitarian Aid and Relief Centre (KSrelief) to help Malaysia fight the COVID-19 pandemic had arrived in Kuala Lumpur on Thursday.
Saudi Press Agency (SPA) reported the aid was airlifted using two aircraft that took off from King Khalid International Airport in Riyadh on Thursday morning and arrived at the Kuala Lumpur International Airport later that day,
The aid includes 100 ventilators, 150 portable ventilators, 319 oxygen concentrators, 30 respiratory support devices, 100 portable ventilators consumables, 150 electric medical beds, 15 vital signs monitors, 10 central vital signs monitors and 27 portable vital signs monitors.
The other items are three million surgical masks, one million N95 masks, 500,000 medical gloves, 180 pulse oximeters, 50 intravenous infusions pumps, 50 intravenous solutions pumps, seven defibrillators, five video laryngoscopes, five electrocardiographs (ECGs), and 10,000 protective gowns to Malaysia.
Meanwhile, the Malaysian Foreign Ministry in  a statement on Thursday night said the aid will be officially handed over to the Malaysian government by Saudi Arabia's ambassador to Malaysia on Friday afternoon. Malaysia's Senior Minister of Foreign Affairs Datuk Seri Hishammuddin Tun Hussein is expected to attend the handing over event.
SPA's report added the one million doses of COVID-19 vaccine promised by Saudi will be provided through coordination with the Malaysian Foreign Minister's office whereby one of the approved international vaccine makers will supply the required quantities of vaccines directly from their factories to Malaysia.
Saudi's aid to Malaysia comes following a request by Senior Minister of Foreign Affairs Datuk Seri Hishammuddin Tun Hussein to Saudi's Crown Prince Mohammed bin Salman bin Abdulaziz during a phone call recently.
"This aid is an affirmation of deep-rooted relations between the two countries and Saudi Arabia's humanitarian roles towards the most affected countries by COVID-19," SPA said.
Sources: BERNAMA
Japan's Daily COVID-19 Cases Top 9,000 For 1st time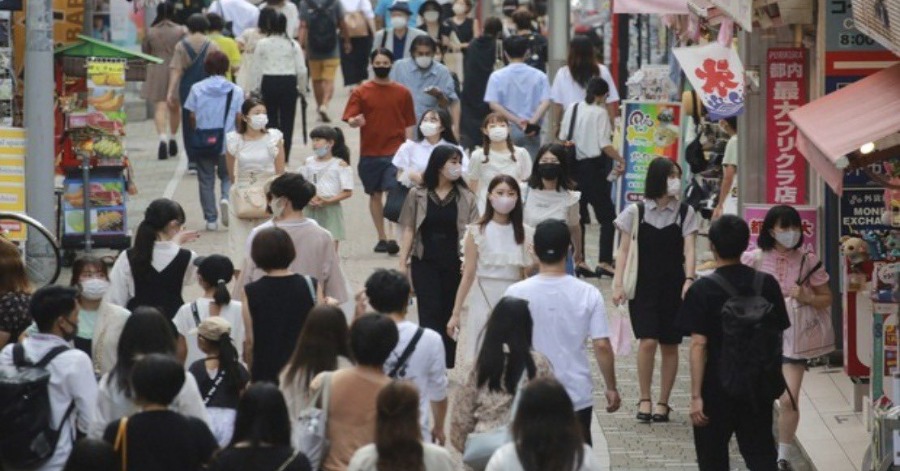 TOKYO, July 29 — Japan's daily total of COVID-19 cases topped 9,000 for the first time on Wednesday, with a surge in infections in Tokyo casting a pall over the Olympics and putting pressure on the government of Prime Minister Yoshihide Suga to take stronger countermeasures.
According to Kyodo news agency, the capital confirmed 3,177 COVID-19 cases, hitting a record for the second straight day and pushing up the nationwide tally to exceed the previous all-time high of 7,958 set Jan 8, as hospitals come under increasing strain.
The surge in infections comes as the highly contagious Delta variant of the coronavirus spreads and people in Tokyo tire of restrictions under a state of emergency.
The record high was reported just a day after Tokyo logged 2,848 daily COVID-19 cases, exceeding the previous record of 2,520 cases on Jan 7.
The virus has spread rapidly elsewhere, with the nationwide tally of daily infections that was below 2,000 in early July surpassing 4,000 one week ago, 5,000 on Thursday and 7,000 on Tuesday.
On Wednesday, the daily count for the entire country reached 9,583, bringing the cumulative total to nearly 900,000, while Tokyo's neighbouring prefectures of Kanagawa, Saitama and Chiba also all reported record single-day highs at 1,051, 870 and 577, respectively.
Japan's National Institute of Infectious Diseases has estimated that the Delta variant is now responsible for about 70 per cent of infections in the metropolitan area.
Olympic organisers have pledged to implement adequate COVID-19 countermeasures for "safe and secure" games and stressed that the number of infections among athletes and others associated with the sporting extravaganza is very low.
Suga has denied the possibility of canceling the Olympics, which opened Friday without spectators at almost all venues, and said that "there is no worry" as people are expected to move around less.
But Takaji Wakita, head of the national institute, who also leads the health ministry's COVID-19 countermeasures advisory panel, warned at a press conference Wednesday that "the spread of infections (over this one week in the country) is something never experienced before."
The capital's seven-day rolling average of cases has risen to 1,954.7 per day, up 53 percent from the previous week.
The government has placed Tokyo under the fourth state of emergency, which mostly relies on a cooperative public and does not entail a hard lockdown like some countries have imposed, from July 12 to Aug 22.
Still, some restaurants and bars have ignored calls to stop serving alcohol and close early as the government has lagged in handing out "cooperation money" meant to help them cover lost revenue.
Many people, especially younger ones less likely to be vaccinated, have grown weary of the restrictions and begun going outside more.
"How young people behave is key," Tokyo Governor Yuriko Koike told the press on Wednesday, advising them to get their shots.
Of the 3,177 COVID-19 cases, 1,078 people in their 20s and 680 in their 30s tested positive, accounting for more than half of the total, according to the metropolitan government.
"The medical system has already started becoming more strained," Shigeru Omi, Suga's top COVID-19 adviser, said in a parliamentary hearing, calling on the government to "send out a message that gets across the sense of crisis they should be feeling and take countermeasures fitting of the current infection situation."
The governors of Chiba, Saitama and Kanagawa will ask the central government, possibly Thursday, for their prefectures to be placed under the same state of emergency.
The government will "promptly consider such requests and make a decision," Chief Cabinet Secretary Katsunobu Kato said at a press conference Wednesday.
Suga also met with members of his Cabinet including health minister Norihisa Tamura to discuss the current situation.
As early as Friday, the government will convene a meeting to decide on putting the three prefectures under the emergency, an official said.
Suggesting there are not many options for the government, a senior official at the prime minister's office, said, "We have used almost all cards available by now."
Meanwhile, the Olympic organising committee said Wednesday that 16 more people linked to the games, none of them athletes, have tested positive for COVID-19, bringing the total since the start of this month to 169.
It is the first time in four days that the organisers have reported no COVID-19 positive cases of Olympic athletes.
Sources: BERNAMA