70-Year-Old Woman Detained After Suspected Of Confining Her Son For 3 Decades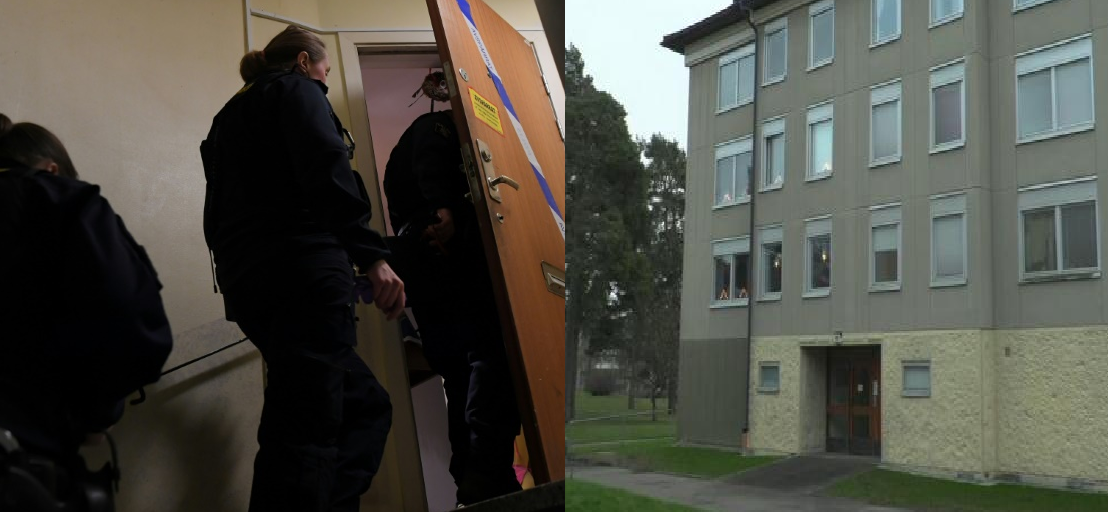 This woman from Stockholm is being suspected of illegal detention of a 41-year-old man, his son, who is in dire condition when he was found. Currently, the man is being hospitalized.
From the apartment block in Haninge, south of Stockholm, the police and local media said that the woman is being arrested for keeping her son confined in their flat for almost three decades.
A public prosecutor in charge, Emma Olsson, said the 70-year-old woman who denies any wrongdoing was being held against suspicion of illegal detention and abuse of her own son.
The son is hospitalized to treat his physical injuries that were present when he was found, but it wasn't specified where he got them from.
According to the local newspaper, the son was found by a relative who got curious and opened the door to their unlocked flat as the mother of the son was hospitalized at the moment.
The relative mentioned to the authorities 20 years ago that she had suspected the woman of being in total control of her son, but no official action had been taken and other family members had urged her not to cause trouble.
"But I understood he was in there and he must be afraid," she told the newspaper.
"I pushed the door and shouted hello. It stank of urine, dirt, and dust. It smelled rotten. No one can have cleaned for many years," she added.
She pushed her way through piles of rubbish to the kitchen, where she found the man sitting in a corner. She noticed that his legs look horrible – they were filled with bruises and sores.
The man could barely stand, missing much of his teeth, and had a slurred speech.
"He spoke very fast and a little incoherently but he was not afraid of me," she continued. "I'm in shock, but I'm thankful he got help and will survive."
Apparently, the woman detained has lost a child before at a young age, and once she got another son, she named it the same as her previous one and became very over-protecting of him. Aftonbladet newspaper mentioned that the son has been taken out of school when he was around 12 or 13.
"She stole his life from him and manipulated the people around her in order to keep her secret … he has been badly let down by all of society," the unnamed relative told Aftonbladet.
An unidentified neighbor who lived in the same building told the paper they had not seen the man for years.
"They almost never went outside, and never even opened the windows for fresh air," she said.
"The apartment was sealed," added the neighbor.
Many neighbors found the situation strange, she said. "But what can you do? How do you know what's going on behind closed doors?"
Source: The Guardian
(Video) Called 'emart24′, One Of Korea's Famous Convenience Stores Is Now In Malaysia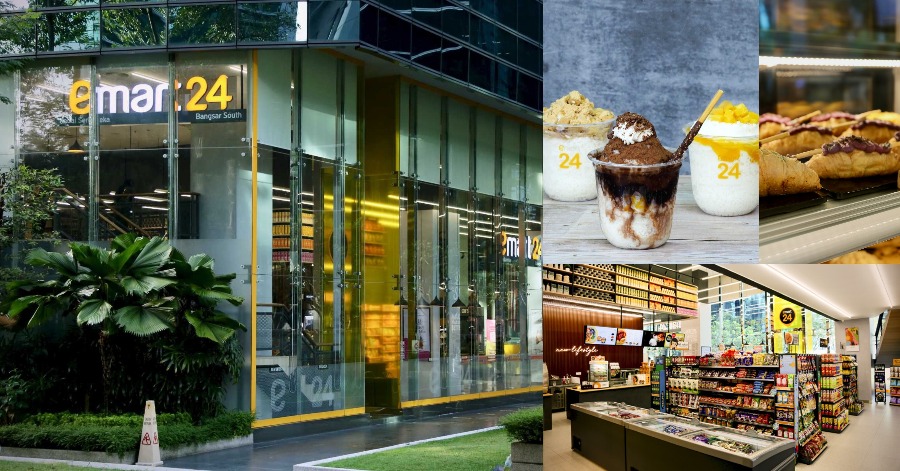 Recently, there has been particularly great news circling all over social media platforms that have made many netizens so excited. It is actually about one of South Korea's fastest-growing convenience store that is called 'emart24′. According to the news, it has officially opened specifically in Bangsar South. Malaysians are so excited because now there are going to be more store which they can enjoy various Korean's goodies.
There would be so many Korean products that are going to be sold there such as Korean street food, exclusive Korean snacks, and also Korean beauty products. Korean street food that all the Malaysians are always looking for such as delicious 'eomuk' which is a fish cake, sausage, 'cupbap' which is cup rice, fried chicken, pau, and also bingsu.
View this post on Instagram

According to the post that stated, "We're more than just your typical convenience store. Get a variety of Korean products from hot food to cosmetics. All under one roof". The statement itself would surely make all the Malaysians become so excited to have a visit to Korea's convenience store.
emart24 also has mentioned that the Bangsar South's branch is actually the first of 300 targeted to be launched in the country over the next five years with each Reserve Store having its own distinctive characters. For example, their Reserve Store in Bangsar South boasts innovations that are aimed at enhancing the customer experience with a larger space, customized interiors, and a distinct character that sets it apart from other future Reserve Stores so the customer experience is unique every time.
Sources: Instagram emart24.
Mothers-Teachers Collaboration Makes PdPR A Success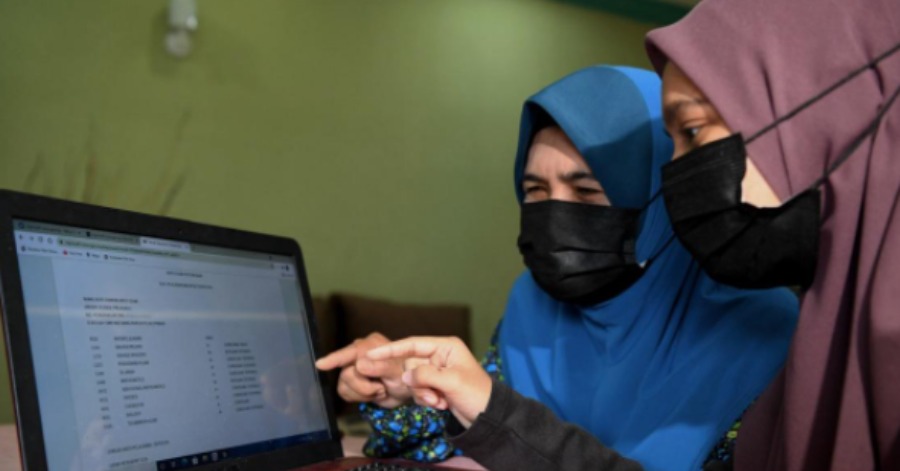 KINABATANGAN, June 25  — The implementation of home-based teaching and learning (PdPR) requires full commitment from teachers and students, but the role of parents is also important in ensuring its effectiveness.
Teachers at a school in the interior of Sabah are aware of mothers' influence in the success of PdPR, especially in areas where it is difficult to conduct online learning.
A teacher, Najme Nasir, said mothers of pupils of Sekolah Kebangsaan (SK) Sungai Lokan, had given a strong commitment to making PdPR a success since last year.
"The one who gives a lot of cooperation is the mother at home, the one who helps the students a lot is the mother, the one who keeps nagging kids about their homework is the mother.
"For that, we really appreciate the role of mothers in helping their children and also helping us teachers implement PdPR," he told Bernama when contacted.
Najme said the commitment of the mothers made it easier for teachers to monitor the progress of students at home as some areas in Kampung Sungai Lokan did not have good internet access due to the hilly terrain.
The school's teachers and headmaster, Masnah Apong, always looking for ideas to encourage students to be interested in learning, he said.
Among them is using their own money to buy school supplies, wrapped them before delivering them to 62 school children at their homes.
"There is no denying that the performance of students in the interior is different from that in the city, let alone when PdPR was launched following the pandemic.
"For us, we want the students here not to be left behind in their studies," he said.
Sources: BERNAMA
Astro To Offer Netflix's Streaming Service On Its Platform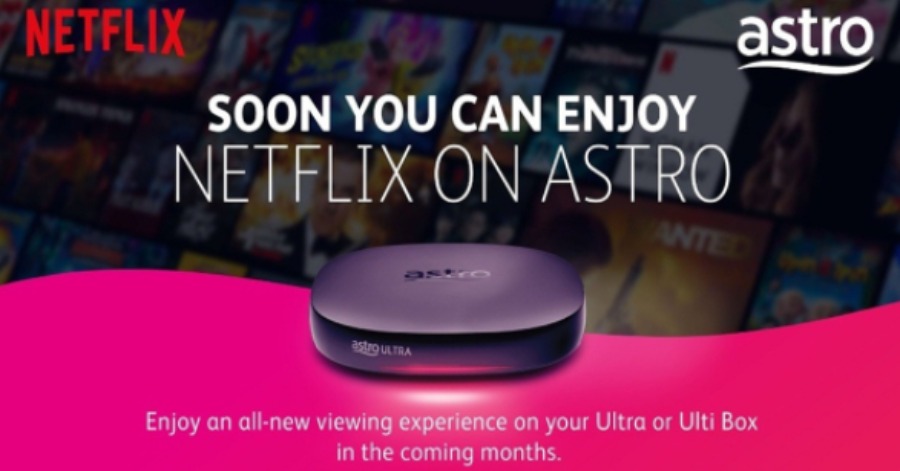 KUALA LUMPUR, June 24 — Astro Malaysia Holdings Bhd has partnered with Netflix to bring Netflix's streaming service to Astro's platform.
Astro said its customers will soon be able to enjoy seamless access to Netflix on their connected Ultra Boxes, first at launch, and on connected Ulti Boxes in the coming months.
"With this partnership, Astro and Netflix customers in Malaysia can enjoy greater convenience by having Netflix with their Astro subscription, providing easy access for payment in a single bill, at the best value," it said in a statement.
Astro group chief executive officer Henry Tan said the partnership with Netflix consolidates Astro's position as the number one entertainment destination for Malaysians by offering the best streaming services alongside its own best-loved originals, vernacular signatures, live sports and local blockbuster movies.
Sources: BERNAMA