A Girl Successfully Cooks 46 Dishes in Just 58 Minutes, Create a New World Record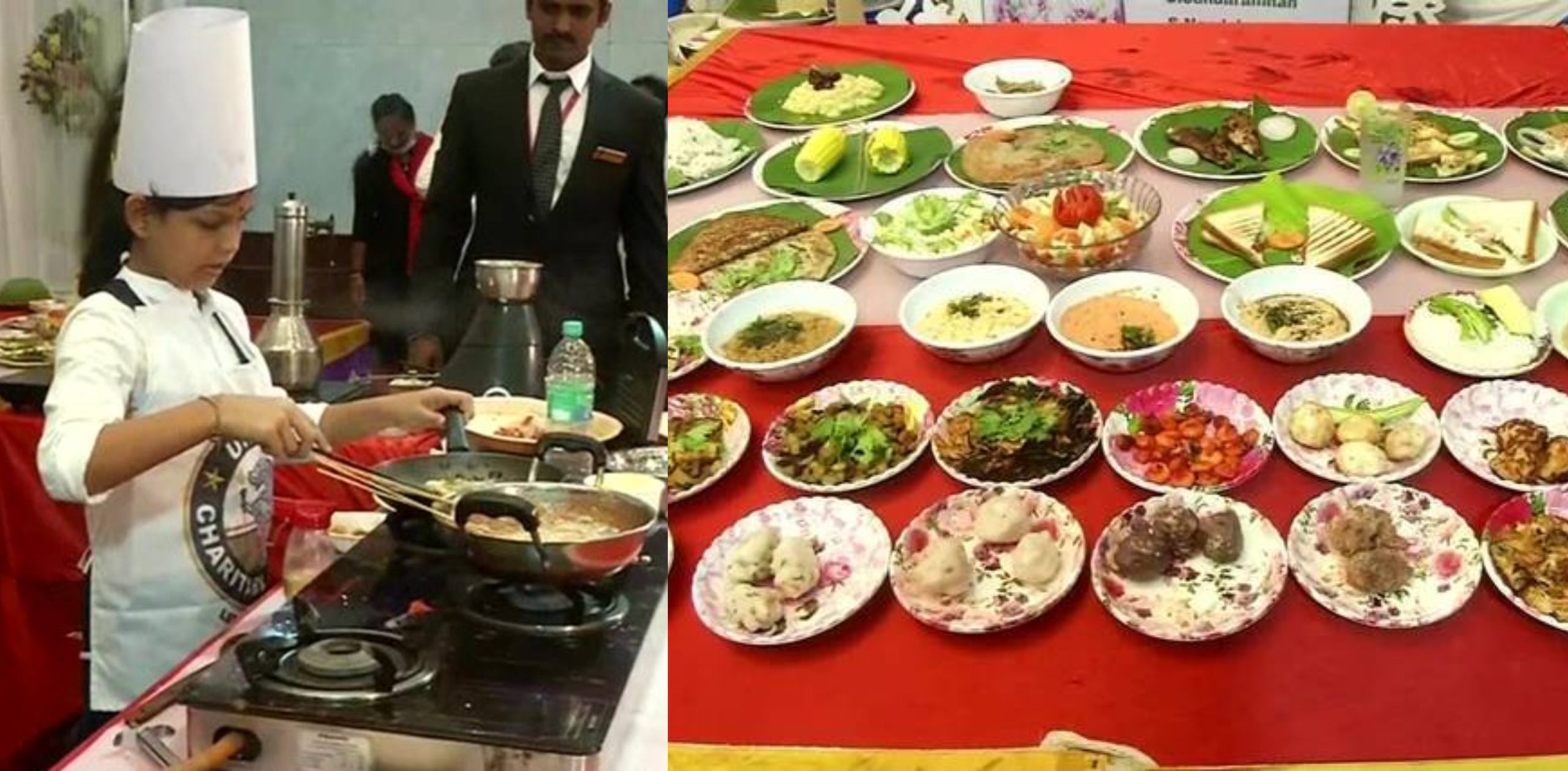 A young girl from Tamil Nadu, SN Lakshmi Sai Sri has entered the UNICO Book of World Records for cooking 46 dishes in 58 minutes in Chennai.
The girl had said that she had an interest in cooking when she learned it from her mother, saying that she was very happy to have achieved this "milestone".
The lockdown had given her the chance to start learning. The mother, N Kalaimagal said that she can cook different traditional cuisines of Tamil Nadu.
"I cook a different traditional cuisine of Tamil Nadu. During the lockdown, my daughter used to spend her time with me in the kitchen.
"When I was discussing her interest in cooking with my husband, he suggested that she should make an attempt on world record on culinary activity. That's how we got the idea," Kalaimagal was quoted as saying.
Since Lakshmi was doing quite well, her father suggested she tried for the world record. While researching about it, he learned about 10-year-old Saanvi from Kerala who cooked 30 dishes.
"Thus, he wanted his daughter to break Saanvi's record," the mother added.
Source: Indian Express
Movie Review: Seo Ye-ji Stars In 'Recalled', A Heartbreaking And Thrilling K-Movie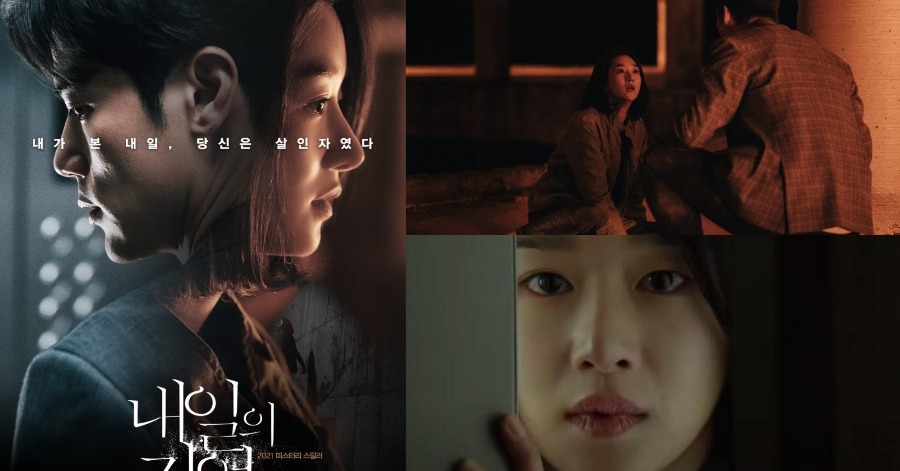 South Korea's cinematic landscape never failed to amaze the audiences with their takes on thriller movies. One of the underrated movies released in the past few months starred popular actress Seo Ye-ji, who is famous for her character Ko Mun-Yeong in It's Okay to Not Be Okay drama.
Recalled, a suspenseful but at the same time an undemanding mystery thriller was written and directed by Seo You-min, the same screenwriter of April Snow movie back in 2005 and Happiness in 2007. Originally, the movie was released on 21st April 2021 where it surpassed all the records and ranked at first place in the Korean box office on the first day of its release. With a total of 19,281 audiences, the movie almost grossed out US$2.67 million and 331,761 admissions.
What 'Recalled' Is About:
Recalled tells a story of a woman named Soo-jin who wakes up in a hospital bed one day and found out that she had lost her memory. Standing next to her bed is her dotting husband, Ji-hoon that takes her home after she was discharged. With her lost memories, Soo-jin begins to experience hallucinations and claim that she is seeing the future. At the same time, her husband Ji-hoon seems to keep a dark secret from her.
The story unfolds as Soo-jin struggles to believe either her husband or her own eyes.
What Can Be Said About 'Recalled':
This Korean movie is absolutely intriguing. From the first scene, the sense of seriousness and urgency never leave the air. At some point in this movie, it makes the audiences doubt every character including Soo-jin herself. In light of the casts that were good at portraying their characters especially Seo Ye-Ji.
The awaited part of any thriller movie would be the plot twist but in Recalled, it did not happen once, yet twice. It is not some cliche and expected twist but definitely something that will blow the audiences' minds off.
Different from the Korean movie 'The Call' that worked on a similar theme, Recalled includes a very heartfelt strand to the point it will leave you emotional at the end of the movie.
Sources: Cinema Escapist, Otaku Kart
Movie Review: 'Wish Dragon', Amazing And Adorable Computer-Animated Movie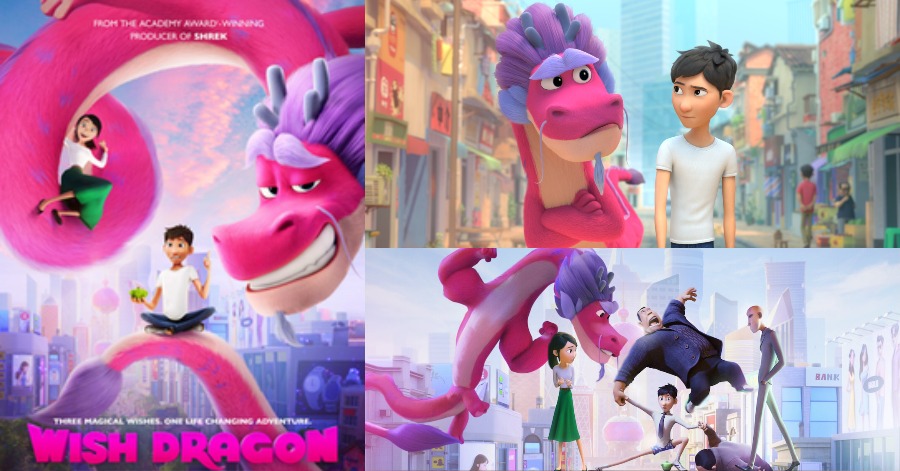 'Wish Dragon' is actually a 2021 Chinese-American computer-animated fantasy comedy film written and directed by Chris Appelhans. The film stars Jimmy Wong, John Cho, Constance Wu, Natasha Liu Bordizzo, Jimmy O. Yang, Aaron Yoo, Will Yun Lee, and Ronny Chieng. Jackie Chan produced the film and voiced Cho's role in the Chinese Mandarin version.
Wish Dragon was released on Netflix internationally on June 11, 2021. It received mixed reviews from critics and audiences and has been both favorably and unfavorably compared to Disney's Aladdin. This particular movie is about a determined teen Din who is longing to reconnect with his childhood best friend when he meets a wish-granting dragon who shows him the magic of possibilities.
What 'Wish Dragon' Is About
Din who is a working-class college student with big dreams but small means and also Long which is cynical but it is an all-powerful dragon capable of granting wishes, set off on a hilarious adventure through modern-day Shanghai in pursuit of Din's long-lost childhood friend, Lina. Their journey forces them to answer some of life's ever biggest questions. This is because, when you can wish for anything, you have to decide what really matters.
What Can Be Said About 'Wish Dragon'
This movie, 'Wish Dragon' ticks all of the boxes for a memorable family film that are the adventure, comedy, and also sincerity. Din radiates an irrepressible positivity, embodied by his wide, honest smile. He hasn't seen his childhood friend Lina in a decade, yet still thinks of her every day. He is simply one of those good-hearted heroes who is impossible to dislike. His dragon companion, not so much. Long is the anti-genie of this tale, steeped in cynicism and encouraging Din to get his wishes over and done with so his role as a wishing dragon can end. That latter part is where the film gets particularly interesting.
Din and Long learn from each other, which is uncommon for this narrative and certainly refreshing. However, the movie 'Wish Dragon' is not a film fueled by surprises. Its predictability is made up for in sheer enjoyability.
Sources: YouTube Netflix.
(Video) Watching WWE Before? These Are 5 Reasons Why Fans Stopped Watching It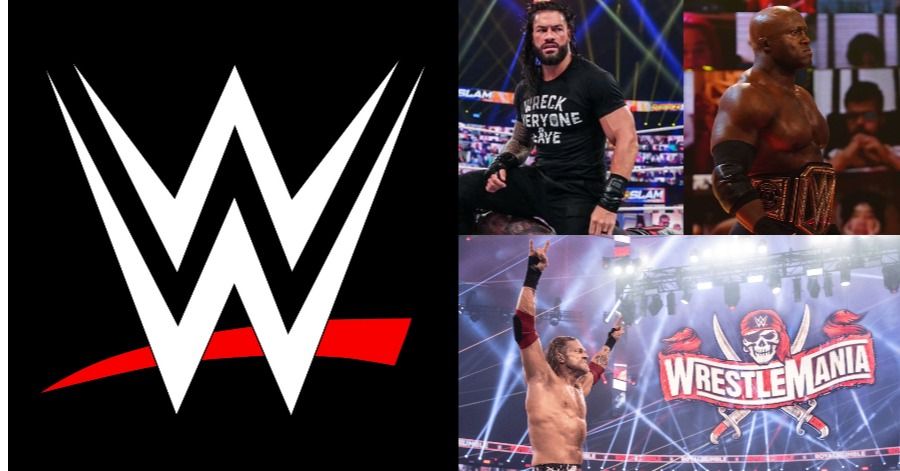 World Wrestling Entertainment or better known as WWE, is actually an American integrated media and entertainment company that is primarily known for professional wrestling. The WWE name also refers to the professional wrestling promotion itself, which was founded in 1953 as the Capitol Wrestling Corporation. It is the largest wrestling promotion in the world.
Unfortunately, fans have slowly stopped watching WWE even though it is such a huge hit before. It is so sad to see such an adrenaline-rush and also amazing show become flop after years of its glory. There are several reasons that contributed to this. These are 5 of the reasons why fans stopped watching WWE.
1) Turning PG
In 2008, WWE turned PG because of Linda McMahon's campaign to run for senate. This turned away a lot of viewers. People enjoyed watching WWE because it includes violence, blood, and suggestive language. When this all went away, a lot of people didn't have a reason to stay anymore. The company was appealing to kids and it makes a lot of sense. Many people even nowadays always ask for WWE to become TV 14 again but that is hardly going to happen.
2) Legends Retiring
After the death of the attitude era, fans continue watching WWE for the wrestlers that they connected with. However, more and more legends are retiring every year. 'The Rock' and 'Stone Cold' retired in 2003. 'Ric Flair' hung up the boots in 2008. 'Sean Michaels' stopped wrestling in 2010. 'Batista' officially retired in 2019. 'Triple H' and 'John Cena' have been secretly retired for quite some time. 'Kane' makes some appearances here and there but he's pretty much done with wrestling and he was focusing on being a mayor. The 'Undertaker' had his final farewell in 2020. That was truly the end of an era. With that era coming to an end, some people don't have the reason to keep watching anymore because some of their favorites are no longer in the WWE.
3) Too Much Content
For the fans who do try to watch the live WWE TV, good luck to them. This is because WWE produces way too much content that it's actually led to people not wanting to watch anymore. The more you shove something in someone's face, the less they wanted hence why less is more was created. People cannot watch seven hours of content on a weekly basis excluding pay-per-view weekends. This forces WWE to produce crap content instead of focusing on the quality of their shows.
4) Poor Writing 
Poor writing is affecting the WWE in the worst way possible. The characters aren't written well, the matches are decent at best, the promos are way too scripted, the feuds are made up within the very last minute, and those are why people do not want to watch WWE anymore.
5) No Stars
WWE used to have so many stars that could draw millions of people to watch the show. 'The Rock, 'Stone Cold', 'The Undertaker' and also 'John Cena' are some of the biggest names in professional wrestling. But now, that is not the case. WWE only really has 'Roman Reigns' as their main star. The lack of stars has let people not really wanting to watch. That is really a major problem.
Sources: YouTube Pllana Productions.