A Haunting Scam Experience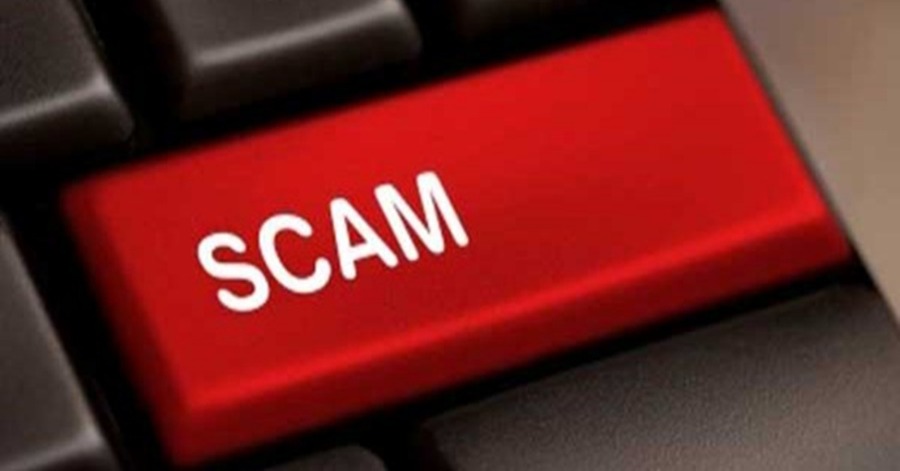 KUALA LUMPUR, Dec 31 – "The SMS message came at 9.50 am on Dec 28 and it shocked me, to say the least," said Albert (not his real name) as he recalled what he referred to as a haunting scam experience.
It was an alert that a credit card ending in XXXX cashed out RM3,000 on Dec 28 and that if he had not performed the transaction, he was to call customer care at 1800-81-9388.
"I was at my wit's end," said the 65-year-old retiree.
With the benefit of hindsight, he said, he realised that the last four digits were slightly different from those on his card. Nevertheless, he started doing everything that he should not have done in such a situation.
He called 1800-81-9388. It was the first mistake, he said. "I should have called the bank which had issued me the credit card."
Someone answered, of course. At that time, still in a state of shock, he did not realise that the call had not gone through the usual automated telephone answering system that banks use and that he was not subjected to the usual verification measures. This was the second mistake.
The person who answered the call, whom he referred to as Scammer No. 1, said someone had used his name and other particulars to successfully apply for a credit card in Nilai, Negeri Sembilan.
The scammer gave every detail that he would have asked for: type of credit card, number of the card, the date of application (Dec 7, 2020), date of approval (Dec 14, 2020), date of card expiry. He even disclosed the three-digit CVV (card verification value) code at the back of the card and the residential address where he had once lived, more than 30 years ago.
Up to that point, because of the state of shock that he was in, it never occurred to him that he was being scammed.
The scammer "advised" him to lodge a report with Bank Negara Malaysia and gave him a telephone number to call – 03-9212 7361 – saying he should furnish BNM with all the details that he (the scammer) had given him about the credit card. Albert did not verify this telephone number. It was his third mistake.
He related that acting as though he was under a spell, he called the number. This was his fourth mistake.
Someone, who later identified himself as Mohd Abdullah bin Nordin upon his asking, enquired what it was all about and asked Albert to read out to him what was exactly in the SMS message that he had received. On hindsight, Albert realised that the man was preparing him for something similar he had to do later on.
After he had read out the SMS message, the "Mohd Abdullah" said someone at the bank where the purported credit card was issued must have been working in cahoots with the person who had applied for the card.
"Mohd Abdullah", whom Albert referred to as Scammer No. 2, told him there could be a possibility that his banking account (with another bank) could have been hacked as well and asked for his username and password.
Albert realised later that in a hypnotic state of mind, he had divulged that information. This was his fifth mistake. He said he has been reminding himself never to divulge his username and password to anyone but he still could not understand what made him do it on that day.
He said Scammer No. 2 told him that his account was hacked at 6.40 am and that the fund transfer limit was raised to RM30,000 and an unsuccessful attempt was made to transfer out RM10,000.
Albert said that any attempt to transfer out RM10,000 would have been unsuccessful as he had only a little over RM4,000 in his account then.
"He told me he could block my account from any further hacking attempt. As we talked, I could constantly hear the tapping of the computer keyboard.
"I became suspicious and suspected a scam when the fluent Malay accent of this Mohd Abdullah bin Nordin changed midway through the conversation to a Chinese accent, indicating to me that there was more than one person on the other end of the line," said Albert.
Soon after, he said, the scammer asked me to check whether I had received any SMS message.
"Sure enough, there was a response from my bank stating a TAC (transaction authorisation code) for payment of RM4,000 to a certain company.
"This scammer asked me to read out to him what was exactly in the SMS so that he could 'block the payment'. Remember, he had prepared me earlier for this communication. All these happened so fast that there was little time to think. I was like a fish that had taken the bait and was being hauled in fast. But I tried to remain composed.
"And I was not about to make my sixth mistake. I asked him repeatedly whether he was actually from Bank Negara, to which he kept replying in the affirmative. I told him I will ask my bank to handle it from now on and put down the phone. Immediately, I advised my bank to block the online transaction facility of my account," he said.
Albert said he did not report the matter to the police because he had not lost any money and, furthermore, the police have their hands full with such scams.
"However, I want to share my experience so that other people know one way of how a scam is played out and can take the necessary precautions.
"I read somewhere that relating your scam experience to your family members and friends is one of the best ways to take action because scammers rely on people being secretive. Whoever you relate your experience to will be better prepared to avoid similar scams in the future," he said.
Source: BERNAMA
Hybrid Sitting of Parliament Expected At End of August Or Early September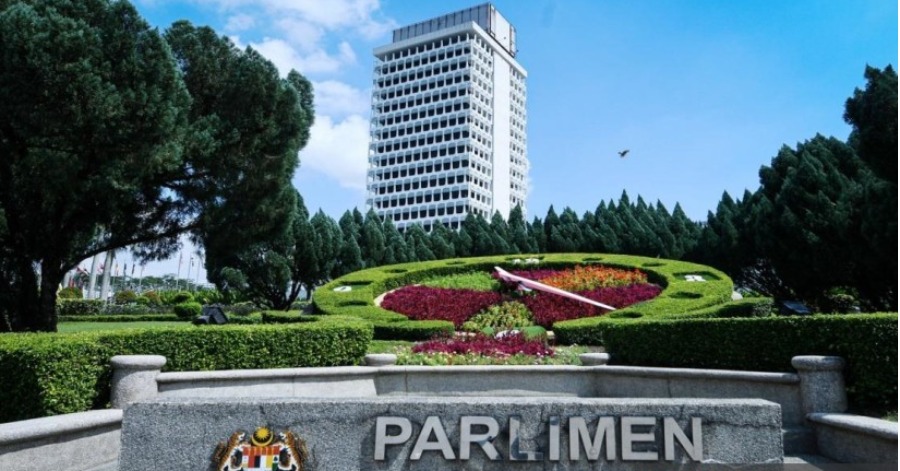 KUALA LUMPUR, June 25  — A hybrid sitting of the Parliament can be expected at the end of August or in the first week of September at the latest.
Senate president Tan Sri Dr Rais Yatim and Dewan Rakyat Speaker Datuk Azhar Azizan Harun in a joint statement today, however, said that proper preparations in the aspects of legislative, administrative, technical and procurement of supply need to be done first to ensure smooth running of the hybrid sitting.
They said if all the legislative aspects could be resolved by end of July and approved by the relevant committees, a Special Parliament session will be convened in early August prior to the sitting.
"The Special Parliament session is important to ensure that all Members of Parliament (MPs) will be involved in detailing the resolutions to be adopted relating to the proposal to hold the hybrid sitting of Parliament, which include several amendments to the Standing Orders, definitions of virtual sitting, standardizing of MPs' responsibilities and other technical matters.
"If the proposal is accepted by both Houses (Senate and Dewan Rakyat), only a short time will be needed for the Parliament to complete the procurement of supply, integrate the hybrid sitting system with the existing ones, conduct a trial run, accredit and provide the necessary training for the staff involved and also the MPs," they said.
Sources: BERNAMA
Delta Variant: Masing Wants Sarawak Border Security Beefed Up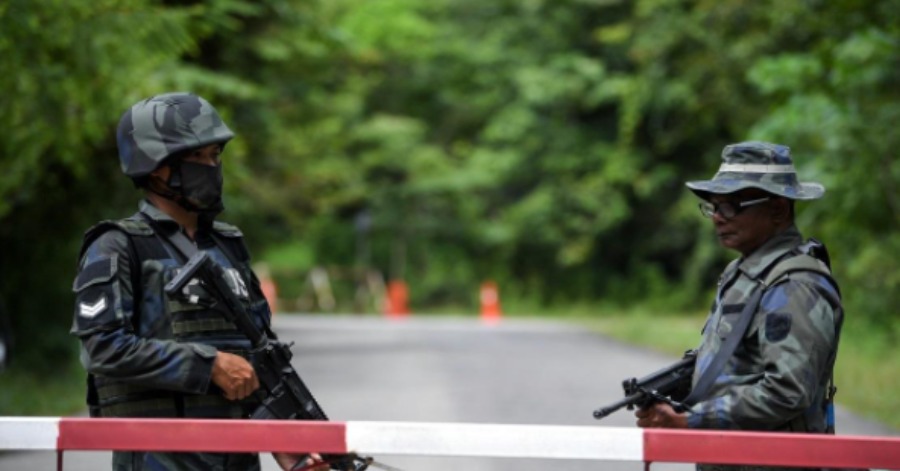 KUCHING, June 25 — Sarawak Deputy Chief Minister Tan Sri Dr James Jemut Masing has directed for the Malaysia-Indonesia border security patrol to be beefed up to curb the influx of illegal immigrants into Sarawak following the spike in COVID-19 cases in Indonesia.
He said the Armed Forces as well as border enforcement agencies like the General Operation Force (GOF) and the Immigration Department need to intensify their surveillance on the illegal trails or locally know as "jalan tikus" (rat trails) along the international boundary.
"This must be prevented at all costs. That is why we must secure the hundreds of 'jalan tikus' (along the Malaysia-Indonesia border). I have asked the Malaysian Armed Forces (MAF), GOF and Immigration Department to be on alert," he said in a statement issued today.
As the minister in charge of security in Sarawak, Masing said he was concerned over a NikkeiASIA's portal report last week which said that Java had been imposing regional lockdowns after 12,624 new cases of COVID-19 were detected with 107 of them being of the Delta variant from India, which is considered highly infectious.
He said that some of the foreigners who encroached into Sarawak via the Malaysia-Indonesia border could be coming from Java or neighbouring Indonesian islands carrying this deadly variant, where they had to be stopped before crossing the border.
Masing admitted that the task of monitoring the border would not be easy considering the length of the border line that had to be covered by the enforcement personnel but he was satisfied that so far they had fulfilled their responsibilities judging by the numbers of illegal immigrant that they had caught in the last few months.
He said the Sarawak Government had also equipped these personnel with all-terrain vehicles (ATVs), scrambler motorcycles, drones and telecommunication equipment, among others, to facilitate their tasks of guarding the border.
"What worries me is that according to the MAF, GOF and Immigration Department, the illegal immigrants, who came through hundreds of jalan tikus, keep coming back within days after being deported," he said, as he repeated his previous suggestion for fences to be built at strategic places along the Malaysia-Indonesia border to curb such intrusion.
Sources: BERNAMA
(Video) Olympic Games Is In Tokyo For 2021, These Are 5 New Sports Added Into It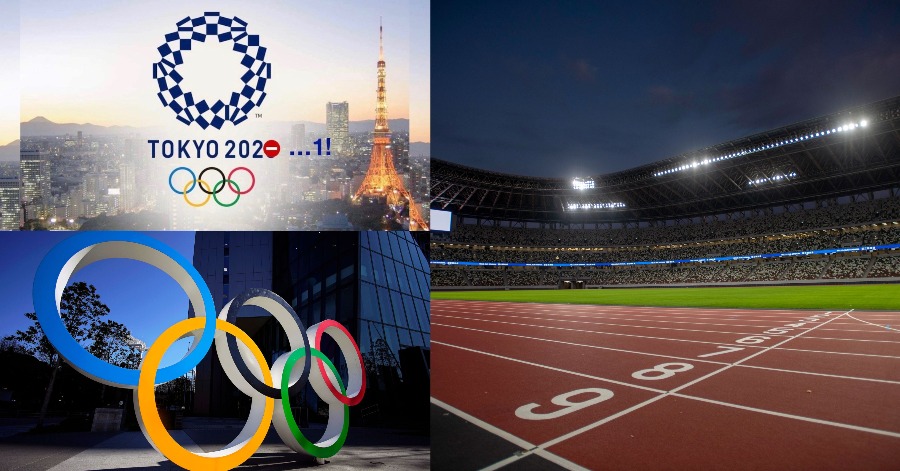 At the first-ever Olympic Games in the year 1896, there were actually just nine sports contested. Since that particular time, many sports have been added and also removed a well from the program. This latest Olympic Games would be the one in Tokyo. Originally scheduled to take place from the 24th of July to the 9th of August 2020, the event was postponed as a result of the COVID-19 pandemic.
This is the first time that the Olympic Games have been postponed and rescheduled, rather than canceled. This recent year of the Olympic Games will see the introduction of brand new competitions. Under new IOC policies, which allow the host organizing committee to add new sports to the Olympic program to augment the permanent core events, these Games will see new games as well as the return of some old games for the first time since 2008.
1) Surfing
The best surfers in the world will celebrate the Olympic debut of their sport on the spectacular Pacific coast of Japan. The state of the waves, the direction and strength of the wind, and the flow of the tide make surfing an event in which athletes compete against each other while facing the changing conditions of nature.
2) Skateboarding
The Organising Committee incorporated a sport as young and vibrant as skateboarding into the Olympic program. There will be two categories and that is street which will take place on a straight route that imitates a street with stairs, handrails, kerbs, slopes, and others, and also park which will take place on a surface with slopes and complicated curves.
3) Sport climbing
Finger strength will decide which athletes will wear the medal around their neck in this new sport. Taking place on the colorful and characteristic dams, the climbers will put their skill and strength into practice on a vertical wall. There will be three disciplines and that are speed, boulder or block climbing, and also lead or difficulty.
4) Karate
Karate originated in Okinawa (Japan) during the Ryukyu Dynasty and has since spread throughout the world. For this reason, this sport could not be missing in Tokyo. Its struggle to be part of the program dates back to the 1970s and its debut will be on the best possible stage that is the Nippon Budokan which is the spiritual home of Japanese martial arts.
5) Baseball
Baseball and softball are returning to the Games. Their last appearance was in Beijing 2008. So, spectators will once again enjoy watching the pitcher challenge the batter with fast pitches of up to 100 miles per hour and precision, as well as spectacular effects.
Sources: Iberdrola, YouTube Mint.