Apple's Project Titan Autonomous EV Plans From 2017 Returns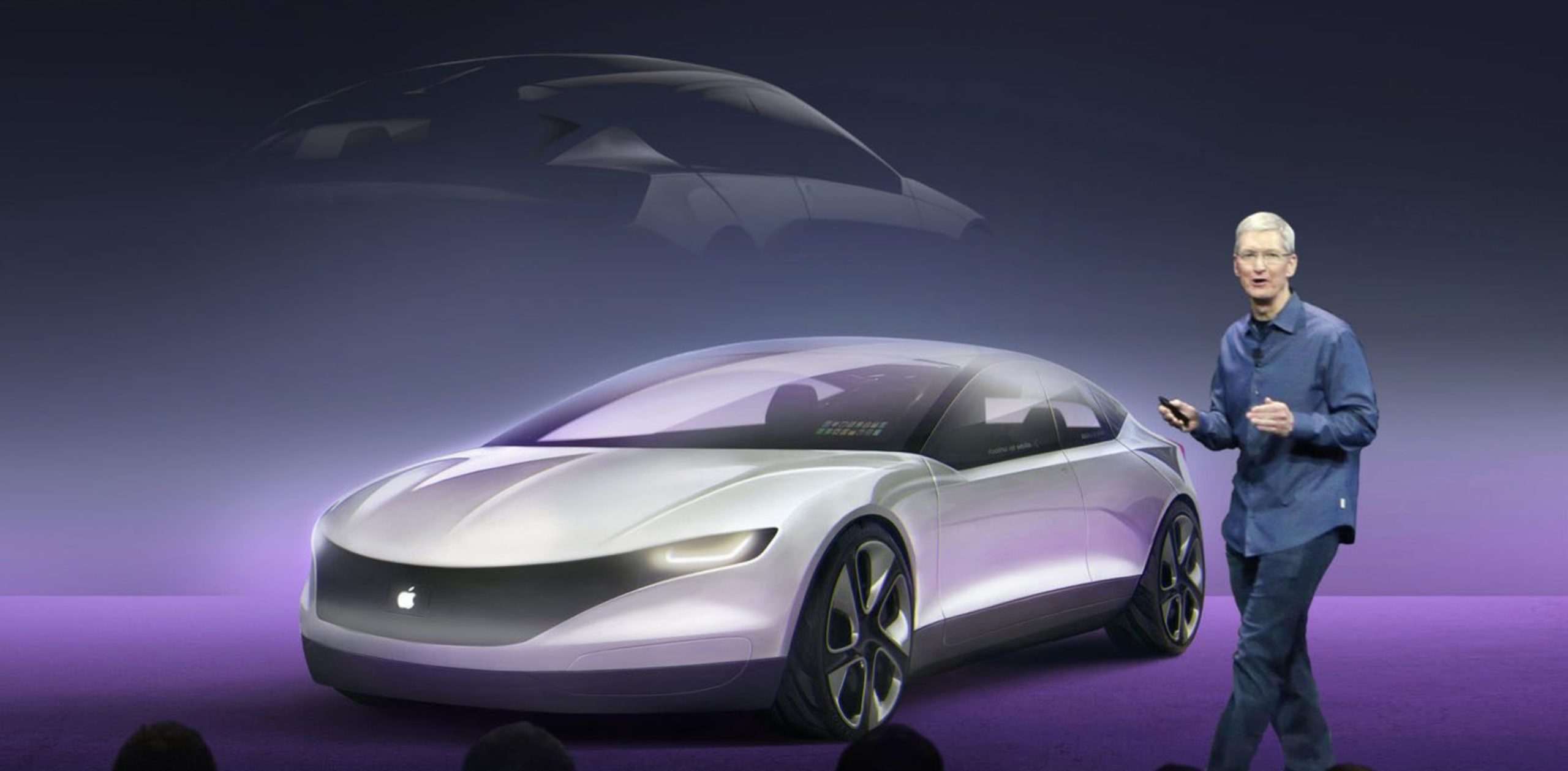 Back in 2017, Apple announced a reorganization of its well-publicized plans to develop a self-driving vehicle, Project Titan. The New York Times stated then that its scale and the lack of a clearly established vision of what Apple wanted in a vehicle dogged the project.
Members of the team complained of changing goals and unreasonable or arbitrary deadlines. There was a debate on whether Apple was supposed to build a fully autonomous vehicle or a semi-autonomous vehicle that could drive for stretches but allow the driver to take over again.
The glide route for producing a viable and competitive autonomous electric vehicle is still far from visible, but Project Titan is back on track, according to a Reuters article. According to Reuters, Apple Inc is pushing ahead with self-driving car technology and is planning to manufacture a passenger vehicle in 2024 that could have its own breakthrough battery technology.
A Taiwanese newspaper, Economic Daily News, citing supply chain sources, said the car could potentially appear as early as late 2021, although this is highly speculative and would be extremely difficult given standard automotive lead times (plus Apple's lack of expertise in the field). Nevertheless, a translated version of the story said, "In response to the demand for Apple Car sourcing, Taiwanese manufacturers…are busy. A full burst of orders."
Possible Build Partner: Magna
Reuters said that with a manufacturing partner, Apple is likely to develop its vehicle, and also outsource some main parts as some lidar sensors. Magna International is one potential building applicant. The company has recently signed an agreement with electric vehicle parts supplier LG Electronics for a joint venture (tentatively named LG Magna e-Powertrain) and has had negotiations with Apple.
Analysts have their doubts about Apple's venture. "Overall, I remain skeptical that Apple will introduce a complete vehicle," said Sam Abuelsamid, principal analyst for e-mobility at Guidehouse Insights.
"If they do, it would almost certainly not be something that they sell to consumers, but instead a premium robo-taxi or subscription service available only in markets where there are more affluent customers that can afford it. This would allow them to bypass the challenges of dealer networks and service that have been problematic for Tesla and will be for every other EV startup."
If Apple does go ahead with its own car, it will definitely need that partner, Abuelsamid said. "Manufacturing cars and managing the requisite supply chain is much more complex than manufacturing phones or computers, as Tesla has so painfully learned over the past decade," he said.
"That said, Apple is far better at operations, and they will almost certainly partner with an established company like Magna, which already does contract auto manufacturing for numerous OEMs and supplies many of the components."
A stumbling point in Apple's previous flirtation with the car industry around 2017 was who would build the car and who would be in charge. Apple allegedly spoke about becoming the producer with both BMW and Daimler (Mercedes-Benz), but not one of the three wanted to be subservient to the other partner. Although Magna, headquartered in Ontario, is the largest automotive parts supplier in North America, it will be more likely to operate in the background.
Battery Would Incorporate Apple Technology
Projects like this add uncertainty to the marketplace. "The rumored Apple iCar project is a prime example of how the future of the auto industry is less clear than ever," said Jessica Caldwell, executive director, Insights, at Edmunds.
"We are seeing startups, as well as established non-auto companies, investing to get a chunk of the massive transportation sector that is evolving due to electrification and autonomous technology."
Exactly how Apple's car would enter the marketplace is unclear, but Reuters said that under project director Doug Field the work has "progressed enough that it now aims to build a vehicle for consumers."
It added a caveat that "Apple will decide to reduce the scope of its efforts to an autonomous driving system that would be incorporated with a traditional car manufacturer's car."
John Giannandrea, an Apple artificial intelligence operative, was given overall authority earlier this month over the self-driving car plans, with Field operating the program on the ground.
Apple may not build the car, but it is intending to use its own breakthrough battery technology, Reuters said. "Apple plans to use a unique 'monocell' design that bulks up the individual cells in the battery and frees up space inside the battery pack by eliminating pouches and modules that hold battery materials," Reuters said, citing a source familiar with the company's plans.
"Apple's design means that more active material can be packed inside the battery, giving the car a potentially longer range."
Lower battery costs may be convincing Apple to go ahead. According to David E. Cole, chair emeritus of the Center for Automotive Research and a former University of Michigan professor, "The Apple Car idea is totally based on the belief that they will have a battery that costs less than $100 per kilowatt-hour. That's the magic number. Apple is not necessarily there, but it sees a pathway there in a reasonable amount of time."
For automakers like General Motors, which says it's close, the goal has long been a holy grail. And Tesla's Elon Musk claims to have defeated the goal already.
Apple declines to comment on the proposals for commercial vehicles or a potential direction for Project Titan. Field came over from Tesla, and speculation about how Tesla might be affected by an Apple car was possibly a factor in sending down the stock of the latter on Monday.
Source: Forbes
Want To Pay 'Zakat Fitrah'? Try Doing It Online Using Shopee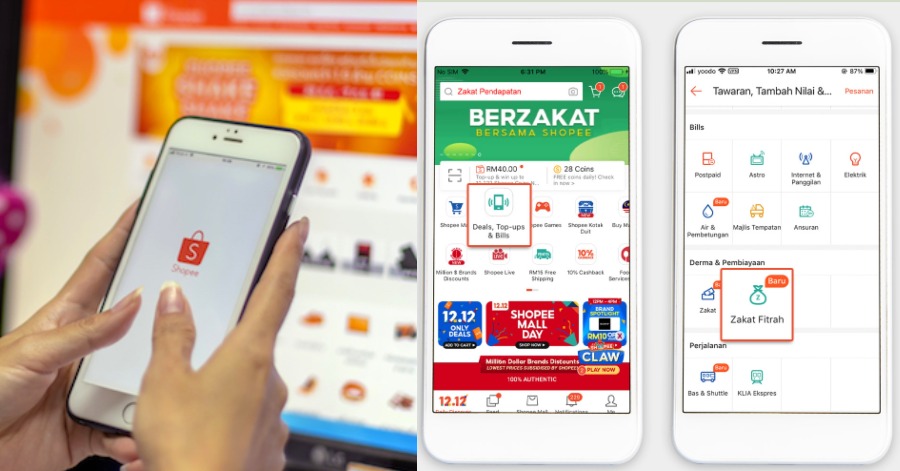 It is an obligation for Muslims all around the world to pay 'Zakat Fitrah' when the holy month of Ramadan has finally arrived. 'Zakat Fitrah' is a charity taken for the poor a few days before the end of fasting in the Islamic holy month of Ramadan. Every Muslim is required to pay 'Zakat Fitrah' at the conclusion of the month of Ramadan as a token of thankfulness to God for having enabled him or her to observe the obligatory fast.
There are actually so many ways on how to pay 'Zakat Fitrah' nowadays in this modern world. Other than paying 'Zakat Fitrah' directly towards the person who is responsible to collect it, people also could pay it by using online banking such as Maybank. There is also one more alternative that can be used to pay it and that is using Shopee.
The rate of zakat fitrah is different based on the provisions of the Religious Authorities of the States. This different particular rate will be displayed when you pay zakat fitrah and select your state zakat body in Shopee. There are actually so many benefits that could be obtained when people pay their 'Zakat Fitrah' through Shopee such as:
Zakat payment is now easier with various payment methods via ShopeePay, debit cards, online banking, and cash payments at 7-Eleven.

Zakat payments can be made quickly and securely from home or wherever you are with the Shopee app.
The zakat collected will be channeled to zakat institutions that work with Shopee to ensure that your contribution is distributed to eligible recipients.
These are 6 simple steps on how to pay 'Zakat Fitrah' just by using Shopee:
Launch the Shopee application and then choose the particular option of "Deals, Top-Ups & Bills". Then, click on the "Zakat Fitrah" icon to directly transported to the 'Zakat Fitrah' page.
Select the Zakat Institution of your choice, Fitrah Rate and enter the Number of People (Self / Dependent). Then, click Continue.
Complete your IC Number, Full Name, Email Address, Telephone Number and Address. Make sure your information is complete and correct. Then, click Continue to pay.
Own ShopeePay as your payment method. Guaranteed fast and smooth. In addition, you can pay by debit card, online banking or cash payment at 7-Eleven. Before payment, state your Zakat Fitrah Intention and click 'OK'.
After the payment has succeeded, click 'View Order Details' to view zakat payment order details.
Lastly, click the "Download Confirmation Of Zakat Fitrah Payment" to see proof of Shopee payment in your app.
Sources: Shopee.
(Video) Don't Know How? Here Is How To Actually Use Costa Coffee Machine To Get Iced Drinks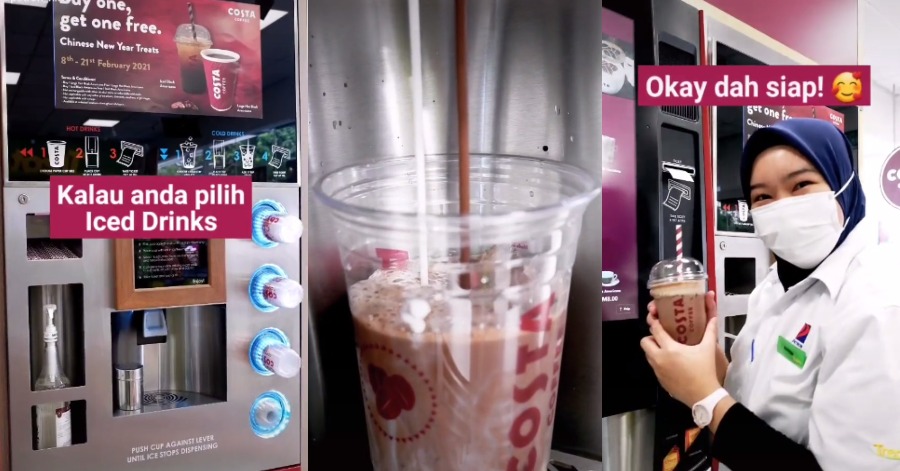 Costa Coffee Machine is definitely one of the well-known alternatives that many people in this whole wide world use to get their caffeinated beverages. People could easily obtain hot or even cold beverages from this particular Costa Coffee Machine. Specifically in Malaysia, these machines usually are spotted in a petrol station. It is such a strategic location to put that machine because people could get their coffee after a long drive on the road.
Actually, there are still many people out there who still do not know how to purchase their desired beverages using the Costa Coffee Machine. Worry no more, because there is a video got posted on the TikTok app by an account named petron_nkve giving a brief and easy lesson on how to order iced drinks from the particular machine.
These are the steps on how to purchase Iced Drinks from Costa Coffee Machine:
Grab a cup from the side of the machine.
Dispensed some ice from the machine.
Go to the next machine that making the beverages.
Touch 'Start'.
Choose your desired beverages.
Take the printed receipt.
Pay at the counter.
It is actually such an easy process to order beverages from the Costa Coffee Machine. The process also takes such a short time before you can finally enjoy your delicious and refreshing beverages.
Sources: TikTok petron_nkve
Shocking! This Cute Girl Is Actually A Man In His 50's Playing With FaceApp!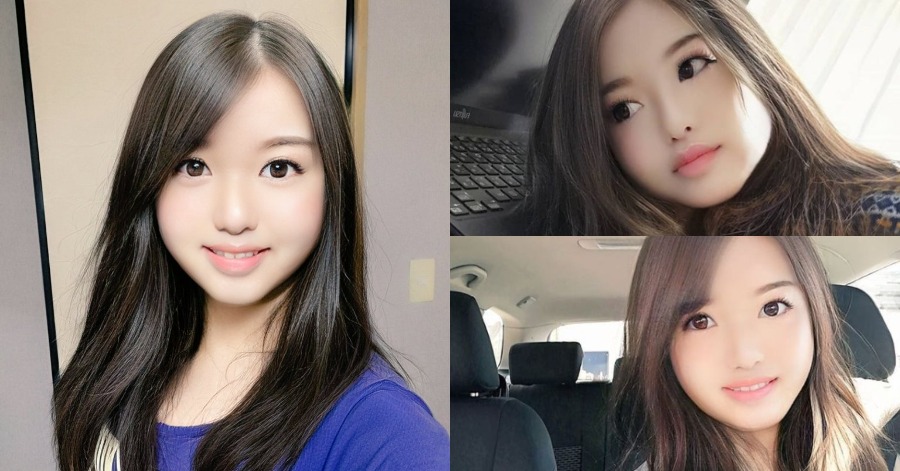 With the recent coming outs of beautiful female YouTubers who are actually men, internet celebrities seem less and less trustworthy. On top of that, recently a 53-year-old man revealed himself to be behind the face of a pretty woman in her 20s.
A popular application, FaceApp contains the switch gender option. This means that you can see what you would look like as the opposite gender. One Japanese man took advantage of that function to create an online persona by transforming himself into an attractive, realistic-looking young girl. He managed to build quite an impressive following on social media with 'his' looks. This shows how much netizens respond to beautiful women.
The 53-year-old man, who describes himself as 'addicted to FaceApp'. He spends his free time taking selfies, editing them, and uploading them on his social media profiles.
View this post on Instagram
However, unlike the other 'impostors' this man is actually up-front from the beginning about his true identity.
"I'm an uncle in his 50s who usually works from home," the man wrote on Instagram.
Despite the man's openness, he got mixed reactions. Some were not pleased. While others praised the man's skills in figuring out all the settings on FaceApp to achieve this degree of realism.
The 53-year-old FaceApp addict started uploading photos on Instagram last summer, and he currently has over 13,000 followers there, plus another 7,100 on Twitter.
Source: Oddity Central, INF, Zaitaku_iyada