Baby From A 27-Year-Old Donated Embryo Successfully Born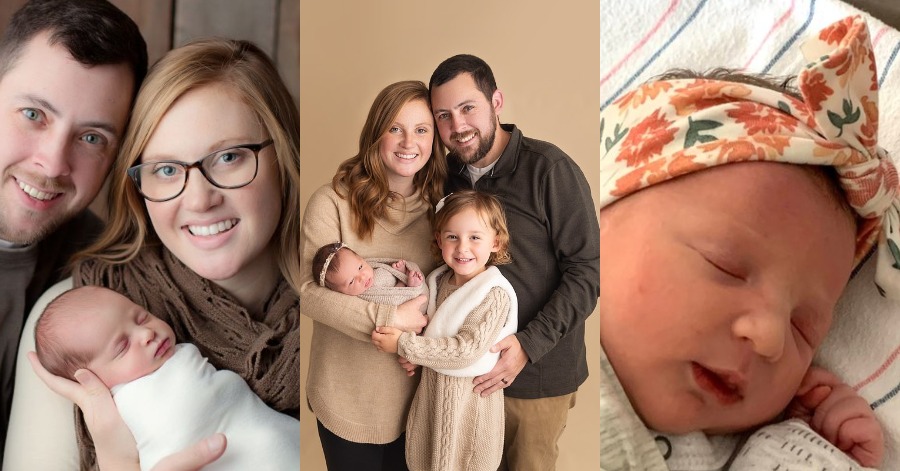 A couple from Tennessee has set another record for having the longest embryo to be born, stored for 27 years, as their daughter Molly came into the world in October.
Embryo donation is an option if you and your partner require both egg and sperm donation, or if you are a single woman who cannot use your own eggs. Embryos are usually donated by couples who have successfully had their baby or babies from In vitro fertilization (IVF) and who want to help other couples.
Tina and Benjamin Gibson approached the embryo-adoption option since Tina struggles with her infertility. Molly was the second daughter to be born from this process, whereas the first one, Emma, was also born from a 24-year-old embryo they received back in 2017 – this makes it the second time for them to successfully birth a longer-than-expected stored embryo.
Certainly, not every mother thinks that this is the ideal way to have a family, but she was very grateful that she was able to be impregnated and to give birth to such beautiful daughters, calling it a "miracle".
"I was so scared to open up my heart to the potential of having a pregnancy," Tina Gibson said. "I was so scared it wouldn't work. And then it would just be ripped away from me again."
The clinic staff is "thrilled" for the Gibsons, National Embryo Donation Center President Dr. Jeffrey Keenan said.
"Embryo adoption is a fantastic option for so many couples," Kennan said. "It's an exceptionally successful and very cost-effective option, and it's sometimes really the only option for couples where the mother can actually experience a pregnancy and the birth of a child."
This center takes embryos from couples that have no plans to extend their family or any further – they would donate the fertilized egg from the woman and find a chance for the embryo to be given to couples that have issues as Tina does.
Molly's embryo, which was frozen in 1992, is the oldest known embryo to result in a birth, according to the University of Tennessee Preston Medical Library.
The fact that Molly was born from such an old embryo, frozen with less reliable technology than what's available now, is a good sign that there might be "no real-time limit" on how long frozen embryos remain viable, Keenan said.
"We expect even greater viability, and we expect this will be a relatively common story, 27 years from now," Keenan said.
Can't Handle Caffeine? These Are 4 Caffeine-Free Alternatives That You Can Try Now!
However, too much coffee can also be bad for you. Maybe some of us can't handle caffeine. Coffee can make you edgy or cause lack of sleep. However, that doesn't mean there are no alternatives.Here are four delicious yet caffeine free drinks for those who are not a fan or simply on a caffeine detox.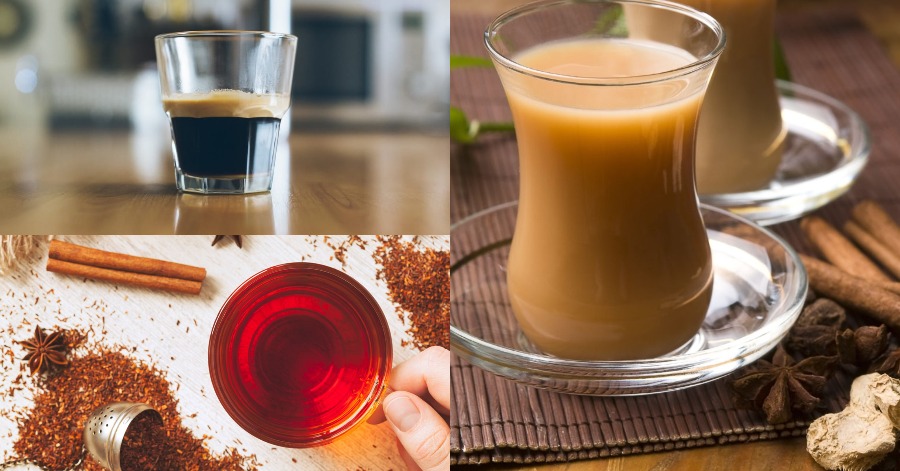 Coffee is what most of us like to have in the morning. Iced or hot, it has become a favorite beverage by many. It acts as both stimulants and digestives to care for your tummy.
However, too much coffee can also be bad for you. Maybe some of us can't handle caffeine. Coffee can make you edgy or cause a lack of sleep. However, that doesn't mean there are no alternatives. Here are four delicious yet caffeine-free drinks for those who are not a fan or simply on a caffeine detox.
1. Rooibos tea
Also known as redbush tea, this reddish-brown-tinged herbal tea contains antioxidants. Its preparation method is the same as regular black tea. It is caffeine-free and good for relaxation and digestion.
2. Masala chai
When was the last time you see a Bollywood movie with no chai-drinking scene? Answer: NEVER. This is a local favorite in India and rightfully so.Teh tarik might be Malaysia's favorite drink but chai is a recipe that takes it up a notch.
'Chai' means tea and "masala" means spiced. Chai masala means spiced tea. This tea-based drink has a strong flavor to it because of its herbal concoction and good for your health.
Furthermore, the ingredients can be found in any typical Malaysian kitchen. Made using strong black tea, the leaves are also boiled with cardamom, cloves, cinnamon, ginger with a splash of milk. For those with lactose intolerance may substitute whole milk with any plant-based milk like oat milk, almond milk, or even soy milk.
Filter the mix and voila! Its aromatic flavor and the harmonious mix of the dry herbs will make you forget coffee altogether.
3.Chicory coffee
This drink from northern France might look like coffee but it is actually not.
Due to the coffee shortage during world war II, people are coming up with substitutes for caffeinated drinks. It is made from a chicory plant. The root is then processed washed, dried, and went through a process akin to coffee beans. The powder is then mixed with water or milk to be drunk like coffee, but without the caffeine.
4.Barley coffee
Italians call it 'caffè d'orzo'. Like chicory coffee, this drink largely became known during World War II.
Its slightly bitter taste similar to actual coffee with a slight hint of hazelnut or toasted bread. It can be drunk as an instant coffee concoction by mixing a teaspoon of it with water. Otherwise, it can be prepared using a regular coffee maker.
Source: Lifestyle
Use These Healthy 'Sahur' Tips By A Certified Dietitian For Everyone To Practice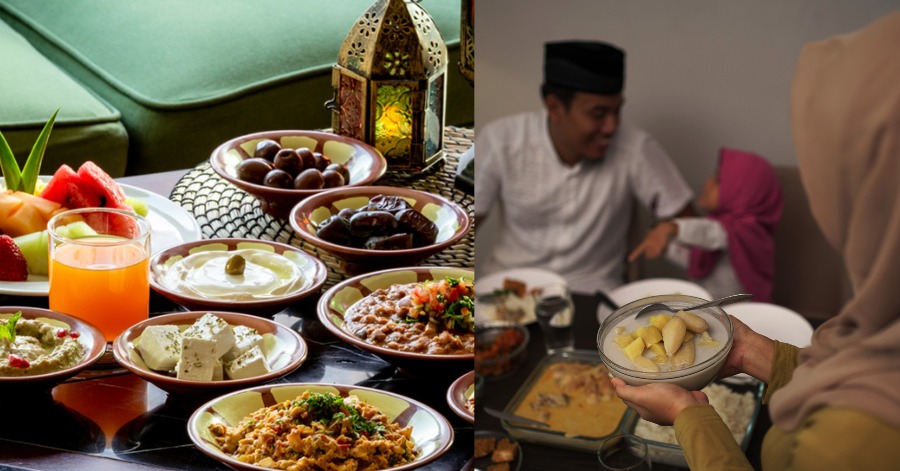 When the holy month of Ramadan arrives, many people definitely cannot wait to finally go to the Ramadan bazaar to buy their favorite food. Well, it is not often to see this kind of situation because the food that got sold in the Ramadan bazaar is actually difficult to get on a normal day and some of them are very popular during this month alone. Because of that, many people decided to buy a lot of them to be eaten during break fast and some others also eat the food that they bought at that time and eat it during 'sahur'.
This kind of attitude usually will make them feel tired so much faster because they did not take the right type of food or even did not take the right amount of food that they need during 'sahur'. In fact, calories are usually less so the nutrients are taken less when fasting. Let us see the healthy 'sahur' tips that have been shared by Salsabila Aznan who is a certified dietitian on her own Twitter page.
TIPS SAHUR SECARA SIHAT
Ramadan dah dekat jadi nak share tips sahur nutrient friendly gitu.

Almaklumlah bila berpuasa, kalori biasanya makin kurang jadi nutrien pun terambil kurang. So, ni thread utk sahur nutrient friendly.

— Salsabila Aznan (@SalsabilaAznan) April 11, 2021
1) Compulsory Intake Of Quarter Half Portion
Some may say that eating rice could make us becomes hungry even quicker. It is true if you only eat rice with egg, you will get hungry quickly. Make sure half of the plate is vegetables and not rice. Vegetable fiber helps to make you feel full longer when you are fasting.
2) Take Source Of Protein
Protein is also slow to digest. If you want to eat dates, add a glass of milk to get a minimum of protein and carbohydrates. If you eat rice, you can take fish, chicken, tofu, or even eggs.
3) Reduce Processed Foods
Avoid eating nuggets, sausages or even burgers during 'sahur'. The one who loves to eat 'budu' and also 'cencalok', try to reduce the intake. Foods that are high in salt make you thirsty quickly.
4) Minimum 2 Glasses Of Water During Sahur
This is just a suggestion. You can drink more than 2 glasses of water if you want to. Make sure to drink enough water during 'sahur' so that you are energized during the day.
5) Variate 'Sahur' Every Day
Nutrients depend on the variety of food types. Don't just take oats every 'sahur'. Or salad every day. Diversify the intake of carbohydrates, proteins, and also vegetables.
Sources: Twitter Salsabila Aznan
Johnson and Johnson Jab May Cause Unusual Blood Clotting
BRUSSELS, April 21 – The European Medicine Agency (EMA) confirmed on Tuesday that there could be a link between Johnson & Johnson vaccines and very rare cases of blood clots, Anadolu Agency reported.
"A warning about unusual blood clots with low blood platelets should be added to the product information for COVID-19 Vaccine Janssen," the EU regulator announced in a statement following the investigation of its safety committee.
But the EMA upheld its recommendation to use the jabs and confirmed that its benefits outweighed possible risks.
The investigation also concluded that "blood clots occurred mostly at unusual sites such as in veins in the brain (cerebral venous sinus thrombosis, CVST) and the abdomen (splanchnic vein thrombosis) and in arteries, together with low levels of blood platelets and sometimes bleeding."
According to the EU agency, over seven million people received the product of the Johnson & Johnson pharmaceutical company and it caused serious blood clotting in eight cases.
The cases were very similar to the side effects of AstraZeneca's coronavirus disease (COVID-19) vaccines.
In March, several European countries – including Sweden, Germany, France, Italy, Ireland, the Netherlands, Denmark, and Norway – suspended the use of AstraZeneca jabs for a while after blood clots were reported in some vaccinated people.
The EMA's investigation also concluded on Apr. 7 that there could be a possible link between AstraZeneca vaccines and very rare cases of blood clots.
Similarly, the EU regulator upheld its recommendation on using the jabs since its benefits outweighed the risks.
Source: BERNAMA