'Boba Fett' Actor Jeremy Bulloch Dies At Age 75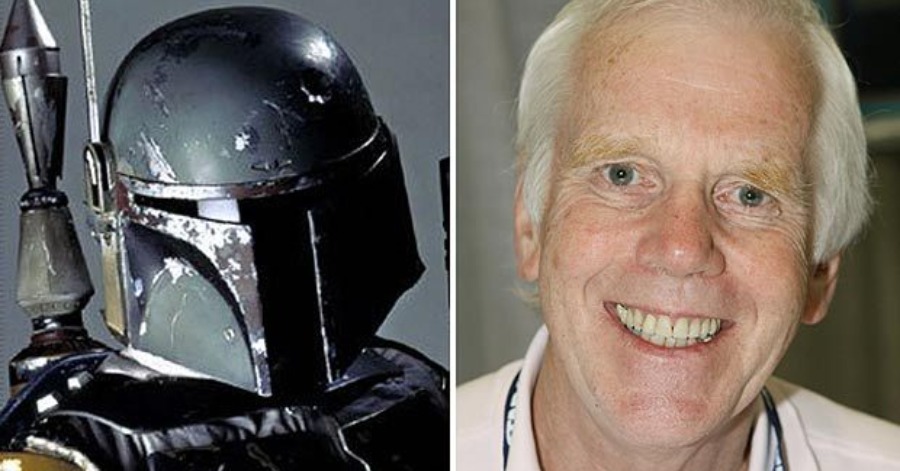 Actor Jeremy Bulloch who once played the character 'Boba Fett' in the early Star Wars trilogy movie has reportedly died at the age of 75.
He died at the hospital on Thursday as a result of health complications after living with Parkinson's disease for years, his agent said.
"He had a long and happy career spanning more than 45 years," a statement said.
"He was devoted to his wife, three sons, and 10 grandchildren and they will miss him terribly."
Bulloch is best known for playing the role of a mercenary called Boba Fett in Star Wars movies such as The Empires Strikes Back and Return of the Jedi.
The popular character also appeared in the recent Star Wars spin-off series The Mandalorian.
Bulloch also appeared in the 1983 James Bond film Octopussy.
Star Wars creator George Lucas said Bulloch "brought the perfect combination of mystery and menace to his performance of Boba Fett".
"Jeremy was a true gentleman who was very supportive of Star Wars and its fans, and I'm very grateful for his contributions to the saga and its legacy," he added.
Mark Hamill, who played Luke Skywalker in the original Star Wars trilogy, also mourned the news and considered Bulloch a "quintessential English gentleman".
"A fine actor, delightful company and so kind to everyone lucky enough to meet or work with him," he wrote on Twitter.
"I will deeply miss him and am so grateful to have known him," added Hamill.
Jeremy Bulloch was the quintessential English gentleman. A fine actor, delightful company & so kind to everyone lucky enough to meet or work with him. I will deeply miss him & am so grateful to have known him. 💔 #RIP_DearJeremy pic.twitter.com/SMvjtQsSwZ

— Mark Hamill (@HamillHimself) December 17, 2020
Source: BBC, Mark Hamill
COVID-19 Developments Remain Complicated In Regional Countries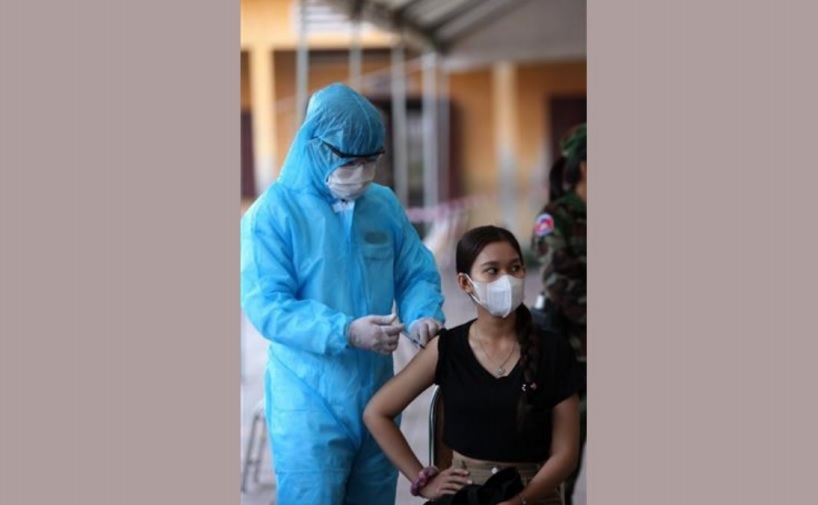 HANOI, May 6  — The COVID-19 development in several countries in the ASEAN region remain complicated, Vietnam News Agency (VNA) reported.
In Laos, the Health Ministry had confirmed 46 new COVID-19 cases on May 5, mostly in Vientiane and Bokeo province with 19 and 15 cases, respectively.
From May 4, the Lao government decided to apply lockdown for additional 15 days until May 20.
So far, Laos has discovered 1,072 COVID-19 cases, including 99 recoveries and no death.
Meanwhile in Thailand, the pandemic is still developing complicatedly with 2,112 new cases confirmed on May 5 and 15 deaths, raising the total cases to 74,000 cases, with 318 deaths.
Bangkok is still a hot spot of COVID-19 with 789 cases, VNA reported.
In Indonesia, 155,000 soldiers and policemen will be deployed within the framework of Operation Ketupat Jaya 2021 from May 6 to 17 to minimise the spreading of COVID-19 during the Muslims Eid al-Fitr holidays from May 13 to 14.
Some 4,276 personnel will be stationed in the capital city and its adjoining areas. The Jakarta Police will deploy these personnel at 14 isolation points and 17 check points.
The Operation Ketupat Jaya 2021 is being conducted to block access to and from Jabodetabek, to maintain security, and to monitor the implementation of health protocols to stem the transmission of the coronavirus disease before, during, and after Eid al-Fitr, among others.
Meanwhile, spokesperson for the COVID-19 Handling Task Force Wiku Adisasmito armed that all forms of homecoming activities, including the local homecoming, are banned during Ramadan and Eid al-Fitr to lower the rate of COVID-19 infection.
At the same time, Malaysia's capital city of Kuala Lumpur will re-apply movement control order (MCO) from May 7. This will be the third time the city is placed in MCO to control the COVID-19 pandemic.
Malaysian Defence Minister Ismail Sabri Yaakob said that the order is given after 17 new clusters were recorded.
The order will be applied until May 20. Food premises, such as restaurants, food trucks, hawkers and kiosks, are allowed to operate from 6am to midnight only. Dine-ins are not allowed and food served are for delivery and takeaways only.
Malaysia on May 5 logged 3,744 new cases in the last 24 hours to bring the total to 424,376. There were 17 more deaths, bringing the total fatalities to 1,591.
The MCO was applied for the first time on March 18, 2020 and the second time on January 13, 2021.
The same day, Executive Secretary of the Philippine Presidential Office Salvador Medialdea said that the Southeast Asian country will ban tourists from Pakistan, Nepal, Sri Lanka and Bangladesh from May 7 to 14 as part of efforts to prevent the entry of SARS-CoV-2 variants found in India.
Travellers coming directly from those countries, or with a history of travel to any of them within the last 14 days, would be barred from entering, he said.
Earlier, the Philippines banned travellers from India from April 29 to May 14.
On May 5, the country confirmed 5,685 new COVID-19 cases and 178 deaths, raising the count to more than 1 million with 17,800 deaths.
In Cambodia, VNA reported that Prime Minister Hun Sen had on May 5 ordered to vaccinate more than 52,000 people in all areas in the red zones of Phnom Penh with COVID-19 vaccines, with the administration of the rst dose to be completed soon and the second dose to commence once the stipulated time frame has been
reached.
To date, more than 1.5 million people have been vaccinated with either Sinopharm, Sinovac or Covishield (AstraZenacca vaccines) since February 10.
The same day, the Cambodian Ministry of Health confirmed 672 new cases, raising the total cases to 16,971, including 110 deaths.
Source: BERNAMA
Facebook Oversight Board Upholds Ban On Trump's Accounts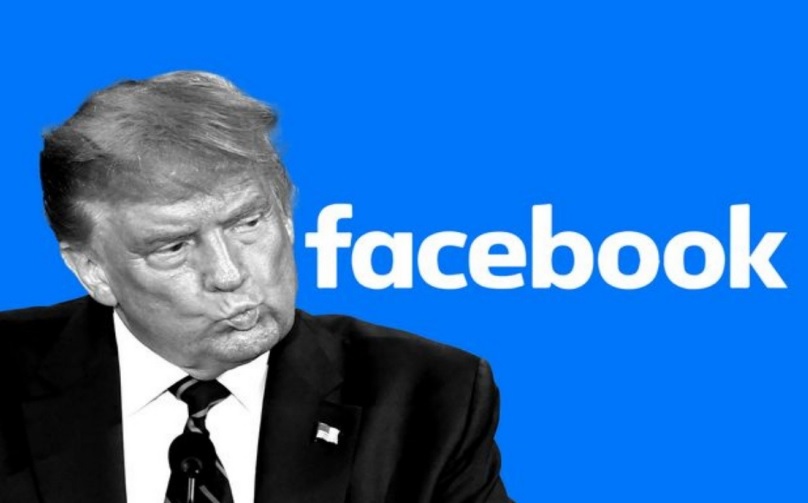 SAN FRANCISCO, May 6 – Facebook Oversight Board (FOB) said on Wednesday that it has voted against reinstating the former United States President Donald Trump's Facebook account, Xinhua news agency reported.
"The  Board has upheld Facebook's decision on Jan  7, 2021, to restrict then-President Donald Trump's access to posting content on his Facebook page and Instagram account," the FOB said in an announcement.
"Given the seriousness of the violations and the ongoing risk of violence, Facebook was justified in suspending Trump's accounts on Jan  6 and extending that suspension on Jan 7," the board noted, adding that it was not appropriate for Facebook to impose an "indefinite" suspension.
The FOB required Facebook to revisit the case and then either restore Trump's account, make the ban permanent or dene a suspension for a set period of time.
The FOB is a panel of about 20 former political leaders, human rights activists and journalists picked by Facebook to deliberate the company's content decisions, according to media reports.
Source: BERNAMA
Rarely Happens! This Woman Gave Birth To 9 Twin Babies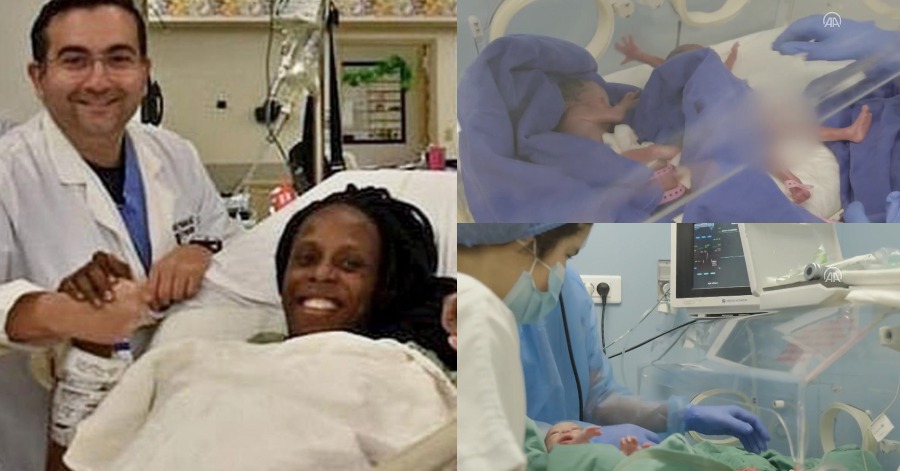 A young mother caught the attention of many people when she gave birth to nine twins. Halima Cisse, a 25 -year -old woman from Mali gave birth to all the twins at a hospital in Morocco on Tuesday.
It was reported that Cisse was flown to the country after doctors recommended she needed better treatment.
The woman was initially expected to give birth to seven twins, but the results of the examination found that there were two more babies in her womb.
According to Mali's Health Minister, Fanta Siby, all nine babies, five girls and four boys, were born by Caesarean section and were in good health.
"The mother and babies are doing well so far. Congratulating the medical teams in both countries for the 'happy outcome'," he added.
Source: India.com