Do Not Be Surprised, Strawberries And Honey Can Make Your Face More Beautiful!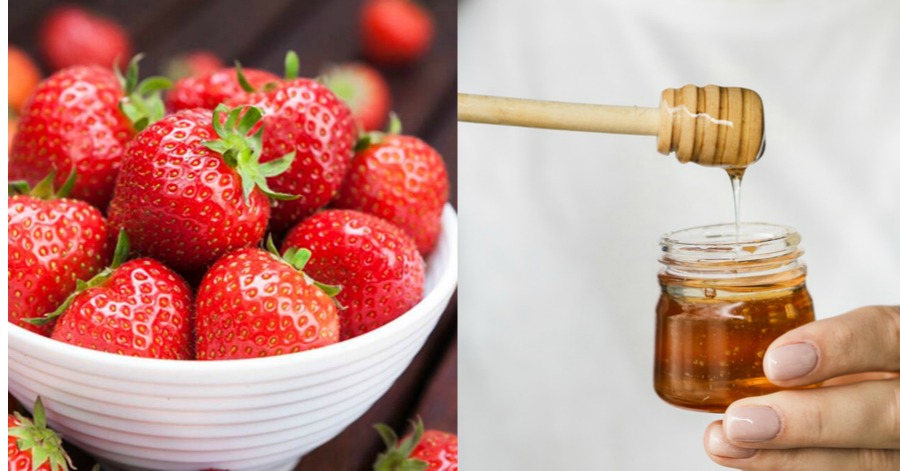 For fans of strawberries and honey, isn't it delicious to eat these two foods at the same time? Apart from providing deliciousness when eating, it turns out that strawberries and honey also provide various benefits to the body, especially your face!
Strawberries are known as one of the fruits rich in antioxidants and honey acts as an anti-aging agent. And most surprisingly the combination of these two can actually turn off acne.
How can these two combinations kill acne? Do you eat or make juice? If you want to know, keep reading!
BENEFITS OF HONEY
1. Moisturizes the Skin
Most skincare and beauty products will use honey as their basic ingredient. This is because honey can moisturize the skin of the face from the inside. Enzymes found in honey make it able to penetrate into the skin while softening and stretching it.
2. Acts As Anti-Aging

The natural antioxidants contained in honey can help your face control wrinkles and fine lines. At the same time, it also acts to control free radicals that can prevent the aging process from occurring.
In addition, honey can also help your facial skin prevent and relieve inflammation and allergies that make your skin worse and more easily damaged.
3. Accelerates Wound Healing
If your face has scars due to acne, do not worry because honey can speed up the wound healing process and remove scars on the face. Honey acts to kill bacteria, remove dead skin cells, and stimulate the formation of new skin on the face to cover wounds.
4. Preventing And Killing Acne
Honey is known as one of the agents in killing and preventing acne from forming on the face. For your information, honey has anti-bacterial and anti-inflammatory properties that can remove excess oil from the facial skin. In addition, it can also clean the pores from clogging to prevent the formation of acne on the face.
BENEFITS OF STRAWBERRY
1. Protects Skin From UV Rays
Ellagic acid is a very effective antioxidant in protecting the skin from harmful UV rays. Studies conducted by universities in Korea have found that mice exposed to UV rays show a reduction in wrinkles after being given ellagic acid in contrast to mice that have not been treated.
2. Reduces Oily Skin
Rich in Vitamin C, strawberries are often used in facial and beauty care products to reduce oily skin. This acidic strawberry fruit is effective in removing excess sebum formed on the face as well as nourishing and making your skin look more glowing!
3. Brightens the Skin

Strawberry juice is very effective in removing acne scars and brightening the skin. Containing skin lightening extract and ellagic acid, strawberries also work in reducing the formation of dark spots on the skin.
4. Anti-aging 

Rich in ellagic acid which is an antioxidant that works in preventing the destruction of collagen where it makes the aging process on your face happen quickly. Ellagic acid has a photoprotective effect that fights damage to UV rays on the face. So, strawberry is very good in preventing the aging that forms on the face and gives a healthy and soft facial effect.
Strawberry + Honey Face Mask

For those of you who want the benefits of strawberries and honey, you can combine these two ingredients and make it as a face mask.
Ingredients:
Strawberries (3 to 5 seeds)
Honey (1 tablespoon)
How to prepare:
Wash the strawberries and place them in a bowl.
Crush the strawberries until they become a paste.
Then, put a tablespoon of honey and mix well.
Once done, apply on the entire surface of the face and leave on for 15 minutes.
Then, wash until clean using warm water.
Do this 1 to 2 times a week.
If you notice, strawberries and honey are often used in most skincare products and even beauty. So for those who want to kill acne overnight, do not forget to DIY face masks at home.
Good luck!
Sources: Dabur.com, Bellatory.com, India.com
"MySejahtera App Has Been Doing A UI Update…" – Khairy Jamaluddin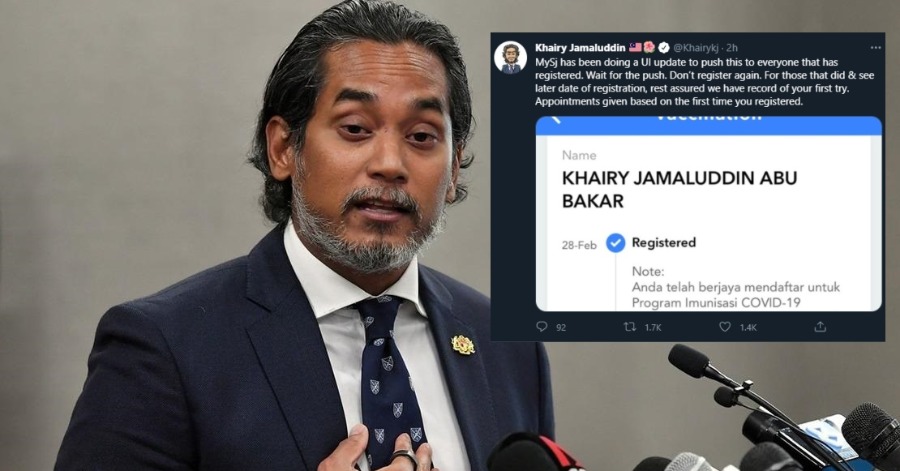 Recently, the MySejahtera App has been doing a UI update for the vaccination of the COVID-19 program. The display for the vaccination is different now to show the simpler flow of the process for everyone that has successfully registered for the vaccine through the MySejahtera App.
According to Khairy Jamaluddin, "This UI update is to push the new display to everyone that has registered".
MySj has been doing a UI update to push this to everyone that has registered. Wait for the push. Don't register again. For those that did & see later date of registration, rest assured we have record of your first try. Appointments given based on the first time you registered. pic.twitter.com/NkBgEW7tUE

— Khairy Jamaluddin 🇲🇾🌺 (@Khairykj) March 4, 2021
For some people, this new display does not show up even though they have registered before. For that problem, Khairy Jamaluddin explained, "Wait for the push. Don't register again". But do not be worried if you have to register again because the first registration has been recorded.
He stated in the tweet, "For those that did and see later date of registration, rests assured we have a record of your first try. Appointments are given based on the first time you registered". The appointment order would not be disturbed as it is given according to the registration done the first time.
Sources: Twitter Khairy Jamaluddin.
Sweden Confirms First Case of Baby Infected With COVID-19 In Womb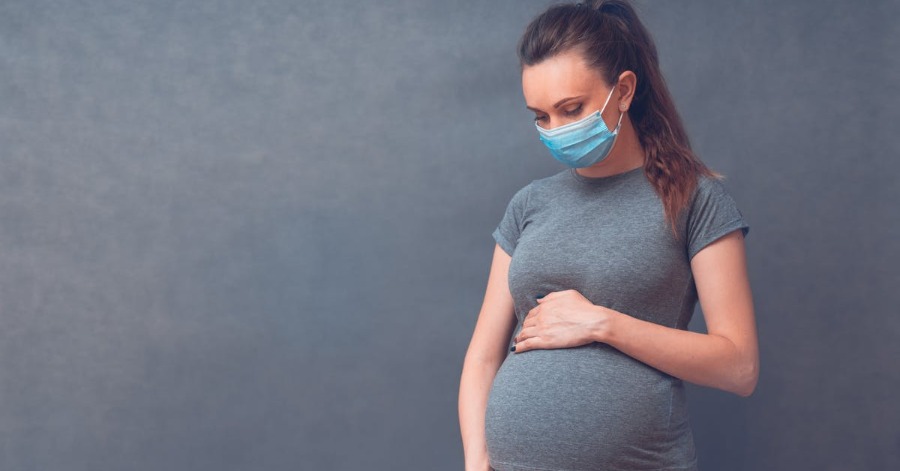 STOCKHOLM, March 4  — A baby, who tested positive for COVID-19 two days after birth, was confirmed infected in the womb, reports Xinhua news agency quoted the Swedish doctors on Wednesday.
This is the first case in Sweden that a baby got infected with COVID-19 during the mother's pregnancy, and subsequent tests showed that the baby surprisingly had developed its own antibodies.
As there are very few cases where babies have been confirmed infected in the womb, the findings have now been published in the scientific journal British Journal of Obstetrics & Gynaecology.
The 27-year-old mother was admitted to the university hospital in Malmo last year after displaying COVID-19 symptoms. She also had abdominal pain and the fetal movements were reduced. The baby showed signs of lack of oxygen and declining heart sound and it was decided to perform an emergency cesarean section.
"We had no reason to believe that the child was infected, but it is routine to test after two days if mother has COVID-19. We were surprised when we got the test result, as the child was otherwise fine," Philip Tannenberg, a doctor in paediatrics, said in a press release.
Subsequent tests proved the baby was infected in the womb, said another doctor at the hospital, Mehreen Zaigham.
"We studied the placenta under a microscope and could observe viral protein in all the areas of the placenta that were most affected. We also noticed that the placenta was infected on both the baby's and the mother's side," Zaigham said.
"Until two weeks before the mother fell ill, the fetus' growth was normal and routine check-ups did not show any infection. Therefore, we see a clear connection between the infection and the effect on the placenta."
Zaigham said the case proved that the placenta can be affected even if the mother has only a mild infection. "It may be that we need to rethink the monitoring of pregnant women who have COVID-19 and consider them a clearer risk group than we do today."
This echoes a recommendation that the Swedish National Board of Health and Welfare issued last week: Pregnant women who are infected in week 22 or later should be considered as belonging to a risk group, as they risk giving birth prematurely.
The case also revealed other valuable information, as other tests showed the baby had developed its own antibodies, Tannenberg said.
"During the first year, children are usually dependent on antibodies from the mother, but here we were able to show that the child formed its own antibodies against the virus."
Source: BERNAMA
Texas Governor Greg Abbott Ends Mask Mandate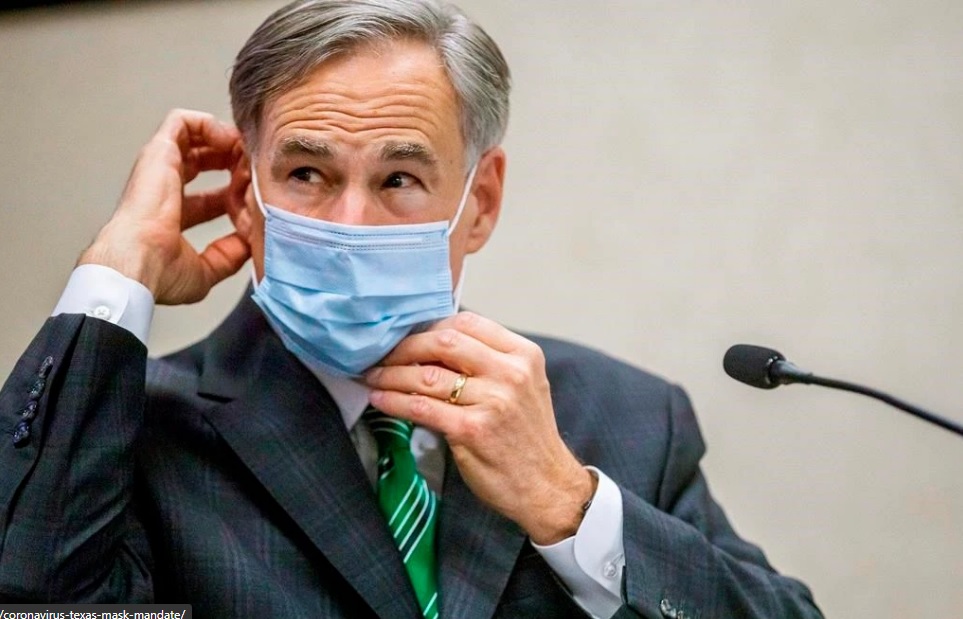 The largest state in the USA is to end its mask mandate, effective on March 10. "It is now time to open Texas 100%," the Republican said on Tuesday.
President Joe Biden has made it clear coronavirus restrictions are still necessary.
Similar rules were lifted in other states, including Michigan, Louisiana, and Mississippi. The undergoing vaccination program has boosted confidence for pre-pandemic lives in those states.
Yet the decisions put the main administration and senior health officials at odds with the Lone Star state and its companions who have reacted with dismay over the decision.
The director of the US Centres for Disease Control and Prevention (CDC) warned of a "potential fourth surge of cases" if the country lapsed into complacency. Covid-19 data shows that, while infections and deaths have declined, they are still at high levels relative to other countries.
The new executive order lifts all mask requirements and forbids local authorities from penalizing residents who do not wear a face covering.
"Too many Texans have been side-lined from employment opportunities," Mr. Abbott said in a speech at the Chamber of Commerce in the city of Lubbock. "Too many small business owners have struggled to pay their bills. This must end."
He is confident with the improved treatment and vaccinations, it is now in a "far better position".
He said that with increased vaccinations and improved treatment for Covid-19, the state was "in a far better position now". Texas has recorded more than 43,000 Covid-19 deaths making it the third-highest state toll in the country.
Political
The Republican leadership favored former President Donald Trump's relatively relaxed approach to imposing restrictions. But the approach created tension with other cities leaning toward Democrats.
To the states, it was more political. It was the choice between disease control and the economy, mask requirements and personal liberties. And from the outsiders' perspective, many parties are taking advantage of this situation through the clash of ideologies.
With a year of quarantine did not bring much change, Governor Abbott decides not to follow the science. Despite warnings from health experts, the governor switches his focus to reviving the economic state.
President Biden – in contrast with his predecessor Mr. Trump – has made fighting the virus a priority for his administration.
On Tuesday, Mr. Biden said he was upbeat about the vaccination program. However, he urged Americans to remain vigilant in wearing masks and observing social distancing.