FIFA Approves Women Football Players of Maternity Leave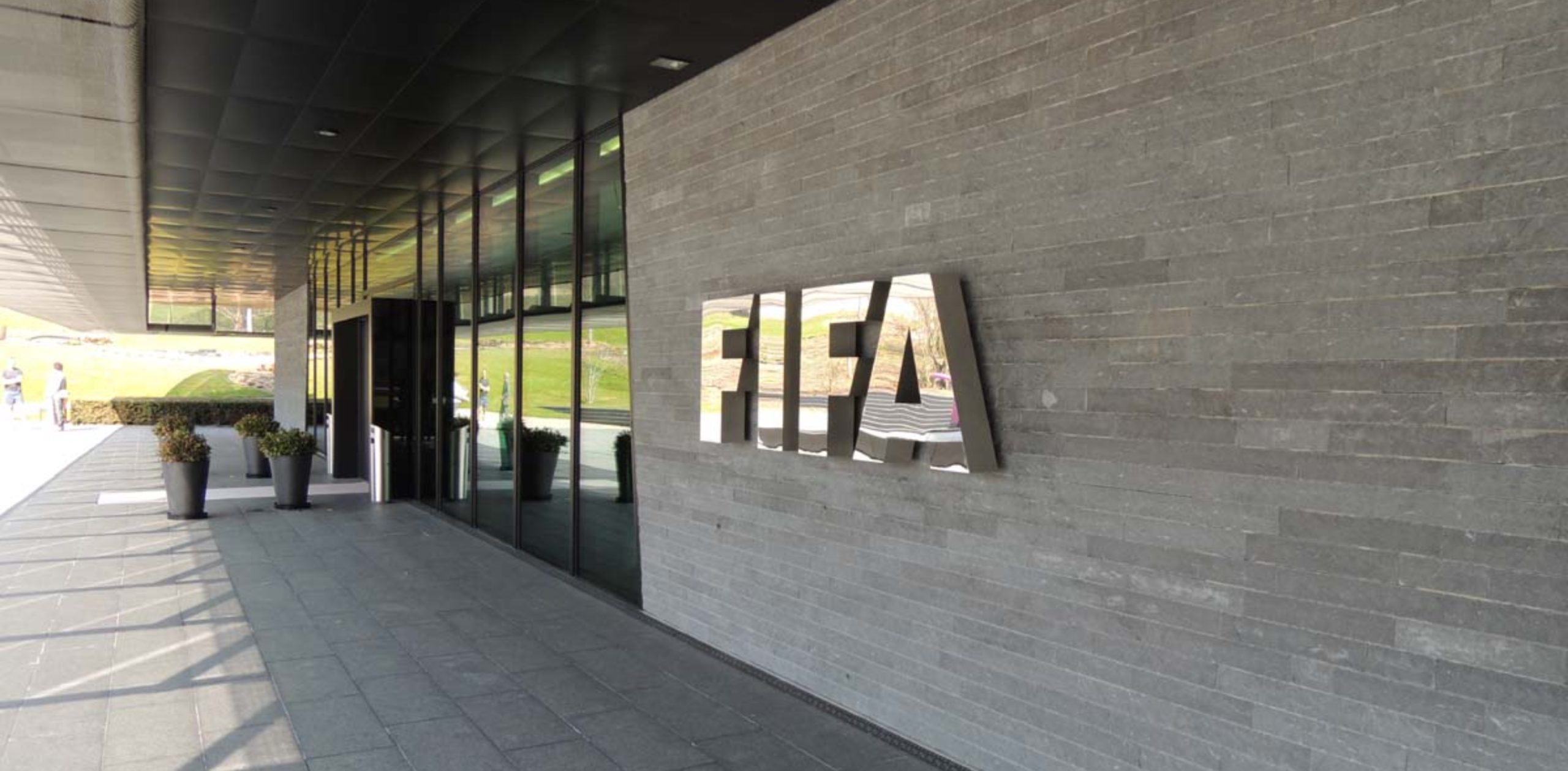 According to a report by Reuters, under new rules approved by FIFA on Friday, female women footballers are to be guaranteed maternity leave, the president of the global soccer body, Gianni Infantino said.
Under the new rules, approved by the FIFA Decision-Making Council on Friday, 14 weeks of maternity leave will be provided to a player and her club will be expected to reintegrate and provide sufficient medical care afterward.
"If we are serious about boosting the women's game, we have to look at all these aspects," Infantino told reporters.
"Female players need to have stability in their careers and if they take maternity leave, they should not have to worry about when they are ready to play again."
The rules will be integrated into the FIFA Status and Movement of Players Regulations and will be applied internationally.
Infantino said new rules would also be enforced to give coaches more stability, but no further specifics were immediately available.
"Coaches develop how we play and inspire the players, they too need job security and we have established minimum standards to protect them," he said.
The Council also agreed to hold an additional edition in Japan in 2021 of its old-style Club World Cup, consisting of seven teams, including the champions of each continent.
A new-style competition, featuring 24 players, is set to be played in China in 2022, due to the COVID-19 pandemic having been pushed back one year.
"We will have the best club competition in the world," said Infantino.
Source: Reuters
Safawi Apologizes For 'Unpleasant' Goal Celebration Against Thailand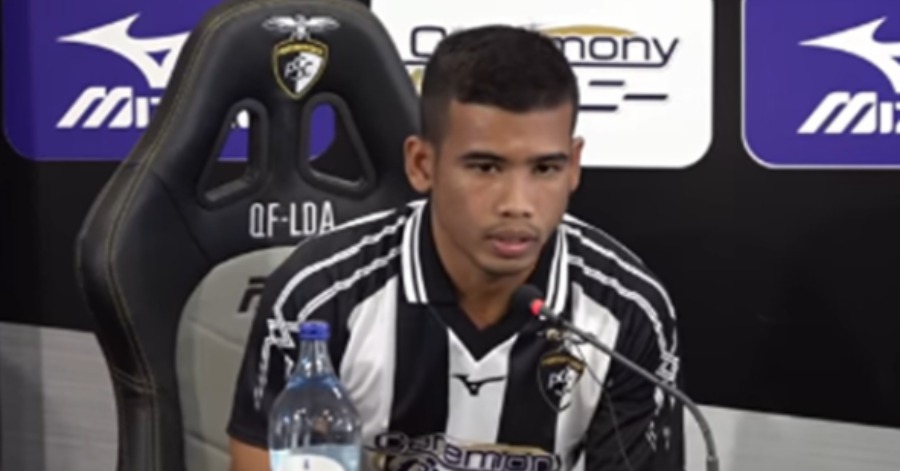 KUALA LUMPUR, June 18 — National winger Muhammad Safawi Rasid has apologized for the way he celebrated after scoring the goal that saw Malaysia beat Thailand 1-0 in their final Group G match in the second round of the 2022 World Cup/2023 Asian Cup Qualifiers on Wednesday.
The Johor Darul Ta'zim (JDT) mainstay, who was also named the country's Most Valuable Player at the National Football Awards for two straight years in 2018 and 2019, has given an assurance that he would not repeat the "unpleasant" goal celebration.
"Alhamdulillah, grateful and thank you to all the supporters who are always behind us. I apologize for the celebration that was not very pleasant. It will not be repeated, sorry one more time," he tweeted.
In the match against Thailand, Muhammad Safawi, 24, who took to the field as a second-half substitute, emerged as the hero when he slotted home from the penalty spot to help the Harimau Malaya tame the War Elephants 1-0 at the Al Makhtoum Stadium in Dubai, the United Arab Emirates (UAE).
It was his third goal in the qualifying campaign, having scored a brace in the 2-0 win over Indonesia at the National Stadium in Bukit Jalil in November 2019.
However, some fans deemed his behaviour in celebrating the 52nd-minute goal against Thailand as being over the top, especially since he has not been performing up to par so far this season.
Muhammad Safawi had, after scoring, sprinted to the corner flag while pretending to press a keypad before putting his index finger to his lips.
Sources: BERNAMA
Real Madrid Captain Exits Club After 16 Years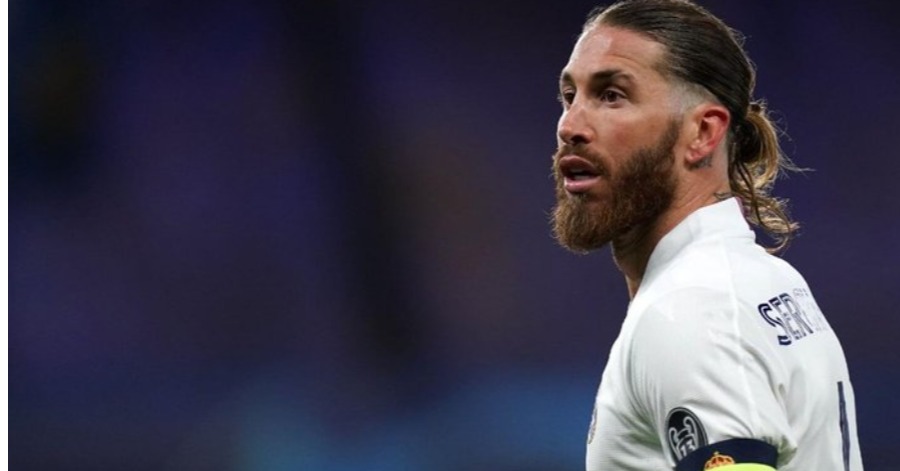 ANKARA, June 17 — Real Madrid captain Sergio Ramos left the club Wednesday after 16 years of service, according to the Spanish football powerhouse.
"Real Madrid C. F. announces that tomorrow, Thursday 17 June, at 12.30 pm (1030GMT), an institutional act of tribute and farewell to our captain Sergio Ramos will be held, which will be attended by our president Florentino Perez," the club said in a statement.
According to Anadolu Agency, the 35-year-old central defender will say goodbye to Real Madrid fans at a virtual press conference.
Ramos joined Real Madrid from Sevilla in 2005.
He won five Spanish La Liga and four UEFA Champions League titles and three UEFA Super Cup trophies with Real Madrid.
Ramos also helped the Whites win four Spanish Super Cups and two Spanish Cups.
He scored 101 goals in 671 appearances for Real Madrid.
His contract at the club will expire on June 30.
Ramos was a decent Spanish national team member, winning two back-to-back European championships: the UEFA Euro 2008 and 2012.
In addition, he won the 2010 FIFA World Cup with his native Spain.
Sources: BERNAMA
(Video) Parachuter Nearly Crashes On Crowd During France VS Germany Match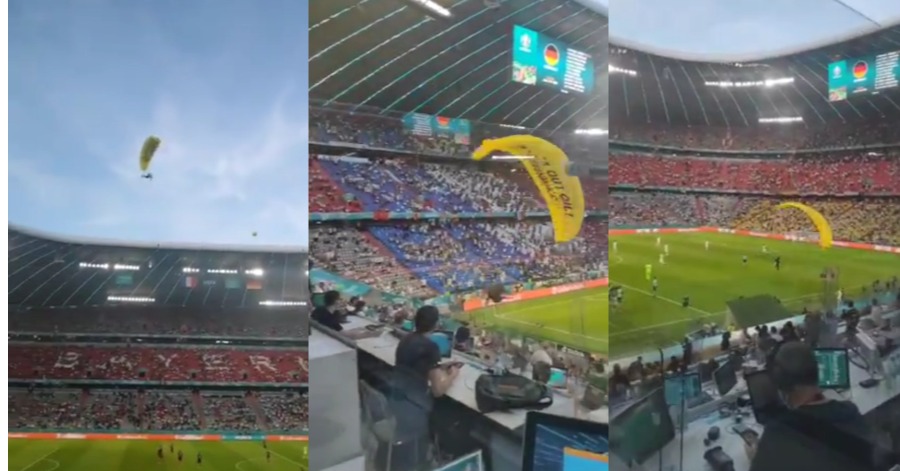 The Euro 2020 football match between France and Germany at the Allianz Arena, Munich became a bit of chaos last Wednesday. While the match was in progress, a parachuter almost caused carnage after he suddenly landed on the field.
It is understood that the man who used the parachute was an activist who wanted to protest.
Footage of the incident also went viral on Twitter. Through the video, it shows he nearly crashed into the crowd, but fortunately, nobody was injured. He was then sent off before the match resumed.
The parachuter suddenly appears before kick-off, when the team is announced and the players take their positions. The collision with the spider camera cable saw the suspected activists shoot off at different angles and fly towards the stand.
Luckily, he managed to escape from any people in their seats to direct himself back to the field.
Players of both France and Germany didn't seem too put off by the potentially devastating incident. German defenders Antonio Rudiger and Mats Hummels even helped the parachuter to stand before security coming in shortly to take the person into custody.
Can't believe I just caught this on video. Parachuted into the stadium, got caught in the spider cam and nearly crashed into the crowd. Hope he's ok! #GERFRA #EURO2020 pic.twitter.com/PJ49WYdFM9

— Max Merrill (@MaxMerrill_) June 15, 2021
Sources: Daily Star, Goal, Max Merrill