Get Fluent In Japanese With These 5 Easy Tips!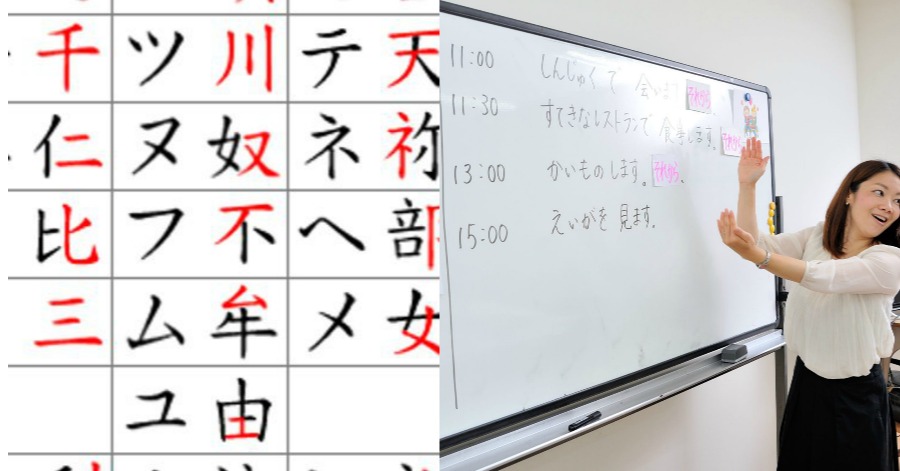 If you want to travel to Japan, it is not a problem to use English. However, if you learn a few words in Japanese, it will definitely help your communication while in the country.
Like English, at first, it may be a bit difficult to learn because you do not understand the use of sentences and words but when practiced and repeated often, it becomes easy.
So, apply the same concept while learning Japanese. In addition, by just following these 5 tips, you can master Japanese easily without having to take a language course.
1. Purpose And Interest
You must have heard parents say that if you want to learn or do a job, it must be accompanied by interest and purpose. If not, you will definitely face difficulties. Just like learning Japanese, you need to look back at what your goals are. If to learn and understand this language, it will be easy and you will enjoy learning Japanese.
2. Recognize Letters In Japanese
First of all, you must recognize the letters in Japanese. It is very important because from there you can master the existing vocabulary. For a start, you can learn the letters Hiragana, Katakana, and later Kanji. Write down each letter and memorize it. To make it easier, you can memorize each letter by rewriting the letter repeatedly.
Once confident, try to say every single letter you learn without looking at any references or help from others.
3. Watch Shows In Japanese
The strategy used by the Japanese to attract many people to learn their language is to produce shows like anime. Through anime, many who become 'obsessed' want and control the Japanese word easily and quickly.
These tips are often done by many people because it was easy and fast. Many people especially men want to learn Japanese because it makes it easier for them to watch shows in Japanese like anime without the need for subtitles.
4. Listening to Songs
Just like attending a Japanese language class, you can also participate in the listening section to test your sensitivity and understanding of the Japanese language. You only need to listen to songs in Japanese only, it is like attending a listening class during a language course. Try to listen to one song for one day. In the meantime, you can sing while reading the lyrics.
Through this activity, you will find and learn new words and be able to add Japanese vocabulary.
5. Speaking Japanese
These last tips you can do when you are confident in your vocabulary and understanding of Japanese. Try to talk to a friend who is learning Japanese or Japanese people themselves. From here, they will help you practice and correct how to use sentences, pronunciation, or vocabulary addition.
So, do not be afraid to practice speaking Japanese because it can correct your mistakes in this language.
If you do these 5 tips over and over again, it is not impossible that in just a few months your Japanese language will be fluent and understand its meaning without the need for help.
Sources: Hipwee.com,
Food Review: Delicious Gula Apong Ice Cream By 'M Ice Cream'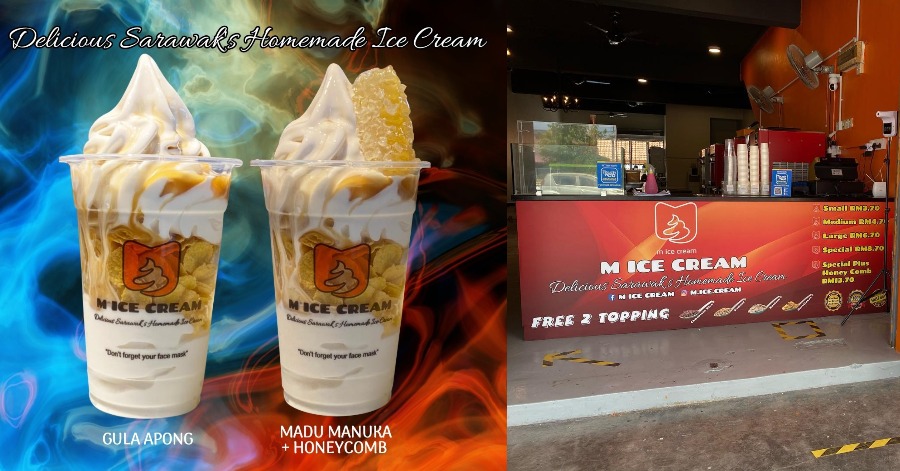 Gula Apong Ice Cream is actually a very famous dessert in Sarawak. Previously, it is hard to find it to be available here in Peninsular. Now, since 'M Ice Cream' has introduced it here, it is easier to find it. Gula Apong is actually the 'gula melaka' version of Sarawak but both of them are definitely not from the same tree. It is commonly used in a lot of Sarawakian beverages and also desserts.
'M Ice Cream' specializes in Sarawak Gula Apong Ice Cream. In this store, their ice cream can be topped with honeycomb and also varieties of toppings. The Gula Apong itself got brought from Sarawak to Peninsular Malaysia.
Gula Apong flavor is the best seller flavor from the shop. There, you can have 4 different toppings that are free and that topping is:
Chocolate Rice
Peanuts
Nestum
Corn Flakes
M Ice Cream also has two other additional toppings, and if you wanted these toppings you need to add-on payment for them and that is:
Chocolate Chips – Add-on RM1
Honeycomb – Add-om RM5
Sources: Facebook M Ice Cream.
Ji Soo Leaving 'River Where The Moon Rises', Na In Woo In Discussion To Replace Him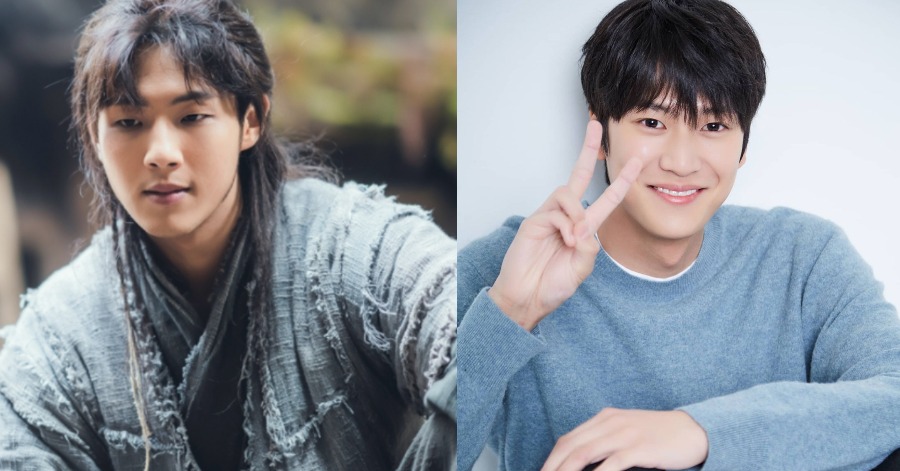 After making an apology for the offense of bullying, actor Ji Soo will be leaving the cast of the drama 'River Where The Moon Rises'.
The KBS station has confirmed the matter and informed that the character played by Ji Soo in the drama will be replaced with another actor.
"Ji Soo, who has recently become the center of controversy, will be stepping down from' River Where the Moon Rises, '" they stated.
Ji Soo previously appeared to make an open apology on his Instagram account to everyone who had been a victim of bullying during his school days.
Meanwhile, the management agency Cube Entertainment issued a statement saying that the drama actor 'Mr. Queen' Na In Woo will replace Ji Soo.
"Na In Woo has received an offer to join 'River Where the Moon Rises' in the role of On Dal, and he is currently reviewing the offer," said the agency's representative.
At this point, discussions are still ongoing over whether the upcoming episodes of 'River Where the Moon Rises' that was scheduled for March 8 and 9 will make it to air.
Source: Soompi
I-Sinar: EPF Members Can Change The Amount Of Applications Starting 8th of March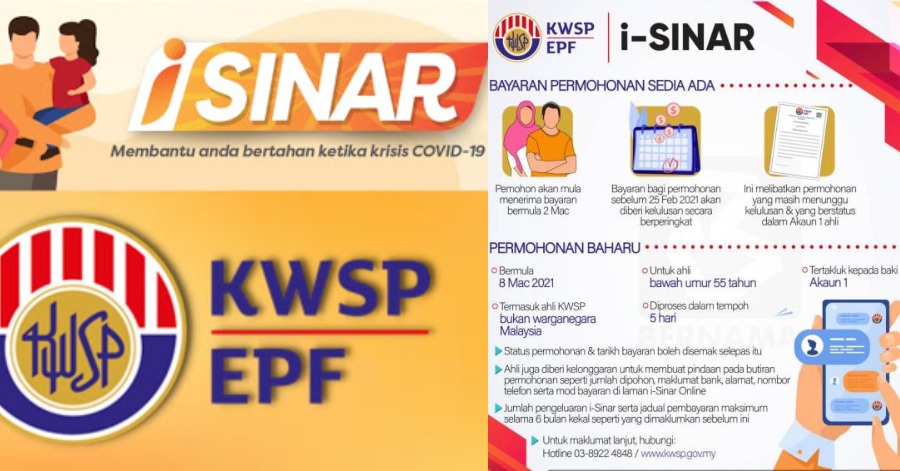 Members of the Employees Provident Fund (EPF) will be given the flexibility to make their amendments to the application details that they have made. The amendments that can be done are such as the amount applied for, bank information, address, telephone number, and the payment mode on the i-Sinar Online site from the 8th of March.
The Minister of Finance that is Datuk Seri Tengku Zafrul Abdul Aziz is confident that this is one of the developments that is very much awaited by all the people. According to him, the new i-Sinar application which abolishes all criteria will be opened on that particular date.
Payment For Existing Application
Applicants will start receiving their payment starting from the 2nd of March.
Payment for the application done before the 25th of February 2021 will be approved in stages.
This involves applications that are still pending approval and whose status does not pass.
New Application
Starting from the 8th of March.
For members that are under 55 years of age.
Subject to the balance of Account 1.
Including non -Malaysian EPF members.
Will be processed in 5 days' time.
The application status and also the date of payment can be checked after that. Other than that, the total i-Sinar withdrawal amount, as well as the maximum payment schedule for 6 months, remains as previously informed.
Sources: Facebook I-Sinar: Permohonan & Semakan KWSP Akaun 1 Online.