Here's What You Need To Know About RM50 Stimulus e-Voucher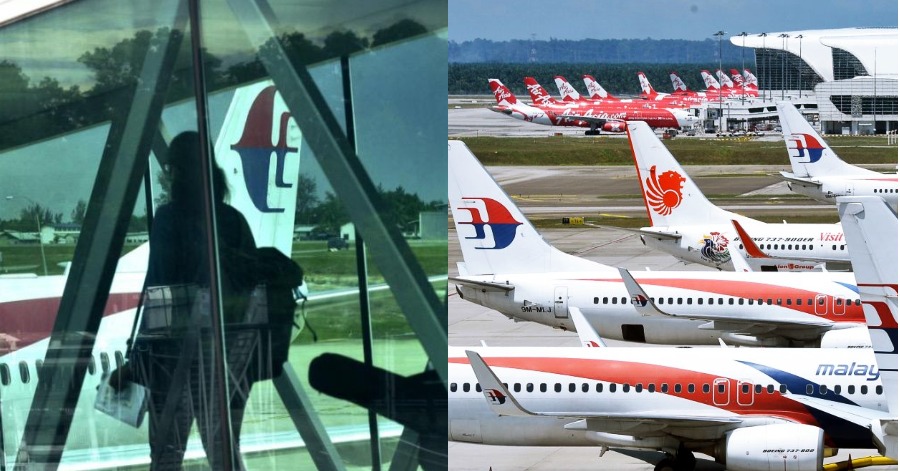 Although we are unable to travel abroad, where it is blocked due to the COVID-19 pandemic, the government has allocated RM200 million to the Ministry of Tourism, Arts and Culture Malaysia (MOTAC) as a stimulus package under the 2021 Tourism Recovery Plan as part of the 2021 Budget.
Minister of Tourism, Arts and Culture, Dato 'Seri Nancy Shukri said that this initiative is to help them in the tourism industry and will be implemented soon – including discounts for domestic destinations.
Although international travel is still restricted, Senior Minister Datuk Seri Ismail Sabri Yaakob said that travel between states within and between states designated as the COVID-19 green zone will be allowed starting from 22 November 2020.
Currently, three major airlines in Malaysia are coming up with domestic travel promotions in collaboration with MOTAC under the Tourism Recovery Plan 2021.
1. Malaysia Airlines
Malaysia Airlines is offering domestic flight discounts as part of the Malaysia Holiday Stimulus campaign.
Starting November 23, 2020, eligible Malaysians can redeem an RM50 flight discount for one route, where each passenger is eligible for up to RM200 to travel to any domestic destination in Malaysia.
For example: From Penang to Kelantan via Kuala Lumpur, it is two routes with a discount of RM100. If the flight includes a round trip, you can redeem a flight discount of up to RM200
Book: Now until December 8, 2020
Travel: Now until 30 June 2021
Flights must be booked on the official website, and the eligible travel time for this promo runs until June 30, 2021. For full terms and conditions, click here.
In addition, Enrich members who book and purchase full-fare tickets in Malaysia until 8 December 2020, are eligible for a 500 Miles Bonus under the Enrich program. If you sign up for a new Enrich account, use promo code ENRNEW20 to get a registration reward.
A total of 24,000 e-vouchers are available, and eligible Malaysians will be able to redeem one e-voucher of RM50 each at airasia.com starting from 1400 on Monday, 30 November 2020., until fully redeemed.
2. Air Asia
This e-voucher allows you to redeem the RM50 flight discount for any AirAsia Malaysia domestic flight (flight code AK) booked between 30 November 2020 to 13 December 2020 for the travel period between 7 December 2020 to 31 March 2021.
Full redemption information is available at airasia.com, for full terms and conditions, click here.
AirAsia Malaysia is also expanding its domestic network with eight new routes for important and upcoming trips.
The new route will connect Langkawi – Ipoh, Langkawi – Kota Bharu, Johor Bahru – Bintulu, Johor Bahru – Kota Bharu, Penang – Sibu, Penang – Kota Bharu and Kuching – Langkawi. Each route will operate with three weekly flights which will start in December 2020, while flights between Kota Kinabalu and Kuala Terengganu are scheduled to start in February 2021.
3. Malindo Air
Malindo Air Airlines launched the "Jom Cuti-Cuti" campaign with an RM50 discount voucher offer to 6,000 Malaysians. The RM50 discount e-voucher is as follows: –
Voucher registration period: 25 November 2020 to 15 December 2020
Validity period: November 25 to March 31, 2021
Voucher redemption: Can be made through www.malindoair.com within 14 days from the date of voucher issuance
Eligibility: Malaysians who have a valid identity card. One voucher for each identity card.
Full redemption information is available at malindoair.com, for full terms and conditions, click here.
Sources: Air Asia, Malaysia Airlines, Malindo Air
OMG! This Place Is Asia's Most Scariest Place And It Is Located In Penang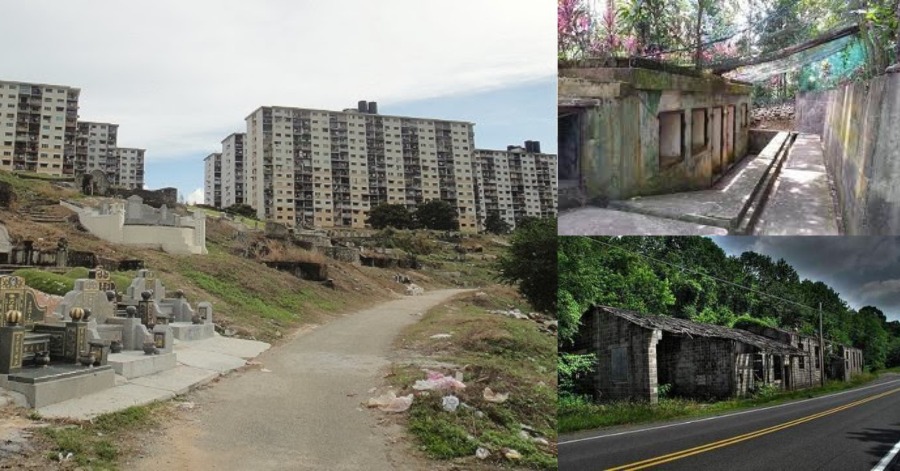 Who would have thought that a mysterious place in Malaysia like this ever existed! Just by the sound of the name could have given many people goosebumps, let alone if you yourself set foot there. Bukit Hantu is known as the scariest place in Asia. This place was originally a fort to defend Penang, but this fort became the property of Japan during the Second World War. This is where they carry out beheadings and torture of soldiers and victims.
In the past, Japanese forces detained and tortured prisoners of war to gather information for the smooth running of Japanese occupation in Malaysia. As a result, many spirits interfere and haunted the place. Now, it has become the War Museum which is said to be the scariest mysterious place in Malaysia. The Penang War Museum is dedicated to all who died to protect their country.
Now, a leisurely walk at the Penang War Museum will rekindle the imagination of what happened before. Although the original cannons no longer exist, you can imagine how British, Malaysian, and Sikh troops used to be on guard against enemy attacks from the sea. From Canon Firing Bay, views of the Straits of Malacca are clearly visible.
One that should not be missed is the underground tunnel section. The tunnel is even connected to the sea, serving as underground access to submarines. The existing underground tunnels are also very narrow and can only be passed on to all fours.
Sources: Solopos.Com
Did You Know? Stones From Mosque Was Used To Build The Well-Known A'Famosa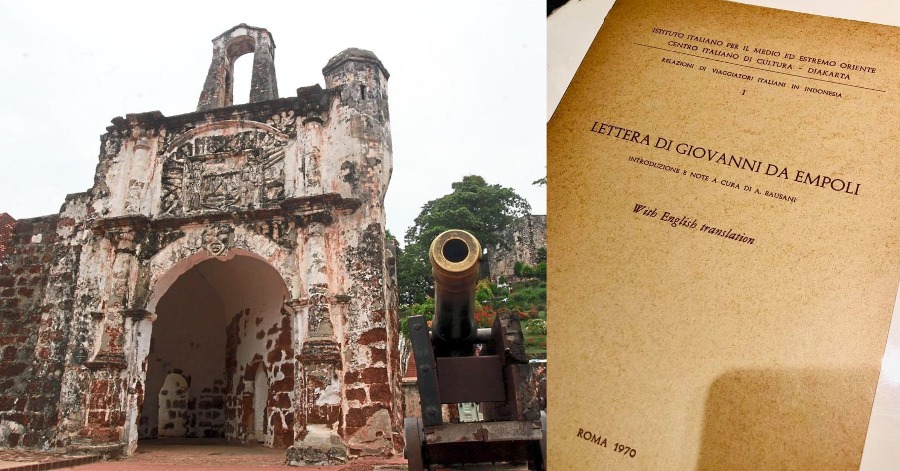 The famous A'Famosa was built soon after the Portuguese captured Malacca in the year 1511. Bringing the meaning of 'The Famous', the Portuguese used forced labor to build the city that serves as a temporary camp to repel the attacks of the Malays. It took five months to build, many of the forced laborers used to build the city died as a result of hot weather and food shortages.
The construction of Kota A Famosa under the direction of Alfonso de Albuquerque became a symbol of the resistance of the people of Melaka at that time to force them to build a defensive city once they took control of the city of Melaka. The city was later destroyed by the British on 10 August 1807.
Little do people know that the material used to build this iconic historical monument of this city is by using stone mosques and also the tomb of the Malays. This is evidenced by the particular discovery of a letter from a man named Giovanni da Empoli (1483-1517) to his father in Italy. Giovanni da Empoli was a merchant who at the age of a dozen had left Lisbon according to the navy of Alfonso de Albuquerque traveling to Southeast Asia (April 6, 1503). Born in Florence, he has the ability to speak many languages. Early 16th century. Portugal actively expanded its influence by conquering maritime routes to Southeast Asia conquered Goa in 1510 and Melaka in 1511.
Being in Melaka for six months since 28 June 1511, Giovanni and the other crew were forced to engage in the conquest under Alfonso despite having no background as a soldier. Throughout his adventures, Giovanni has written two letters to his father in Florence who are 10 years away. In the letter, he recounts the events he witnessed himself during the year 1511.
Among the contents of the letter revealed:
"We prepared a stone [fort] that we built by renovating the houses of the 'Moors', their mosques and other buildings.

We built it up with great difficulty by bearing the stones on our backs, and each of us became a manual laborer, a builder and a stonemason.

The situation is very difficult: We built the city with our weapons under the scorching sun that is hard to describe. The only food available is rice (…)

No one escaped a terrible fever, in which the corpse lay in the captain's residence for two or three days (…)

I fell ill from October, and for fifty days I had a severe and prolonged fever until I lost my mind".
Sources: Facebook Melaka In Fact, Medievalists.net.
Saudi Arabia Releases Amazing Close-Up Images of Hajar Aswad In Makkah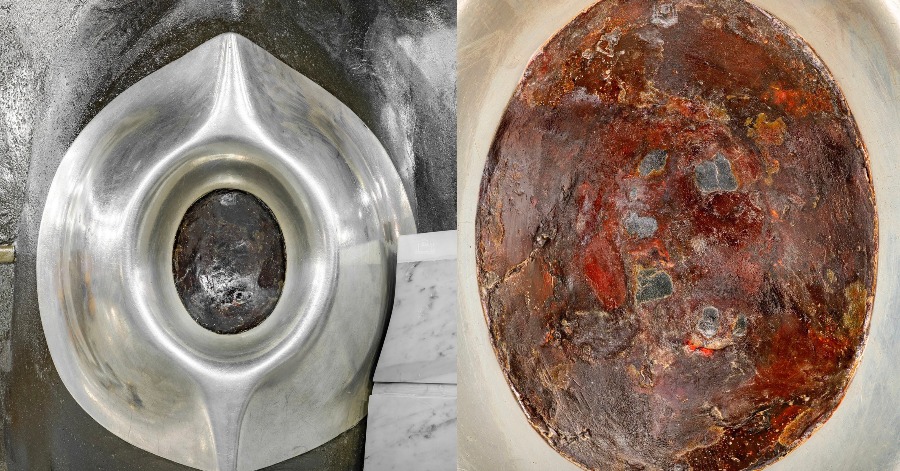 Authorities in Saudi Arabia released new specially processed images of the Hajar Aswad in the Grand Mosque in Makkah.
The General Presidency for the Affairs of the Two Holy Mosque took over a thousand photographs of the Black Stone and the shrine of Ibrahim. Using Fox Stack Panorama technology, it combines images with varying degrees of clarity to produce a single accurate high-resolution picture of the Hajar Aswad
Sultan bin Ati Al-Qurashi, the undersecretary-general for the Projects and Engineering Studies Agency at the presidency said that the authority was interested in using the latest imaging techniques because of the Black Stone's importance to Muslims. With a whopping 49,000-megapixel, the images were taken over seven hours and required a week to edit. It is the first time the artifact is shown in such great detail.
The reddish-black, the oval-shaped stone is 30 cm in diameter and is located in the southeast corner of the Kaaba.
The few remaining pieces of the Hajar al Aswad (Black Stone) pic.twitter.com/ni57cZ7L3S

— Haramain Sharifain (@hsharifain) May 4, 2021
Positioned 1.5 meters above the ground inside a pure silver frame, it is the starting and finishing point of the circumambulation or tawaf.
" It is an advanced technique used for the first time in building a model that greatly simulates the shape and size of the shrine of our Prophet Ibrahim," Al-Qurashi added.
The Projects and Engineering Studies Agency is building a virtual exhibition to display all these works in a 3D model that is considered an exact replica of the archaeological collection, and will include 123 different pieces from the Two Holy Mosques Architecture Museum.'
Source: Arabnews, @hsharifain