Japan To Make Wooden Satellites That Burn As It Re-Enters Orbit To Reduce Space Junk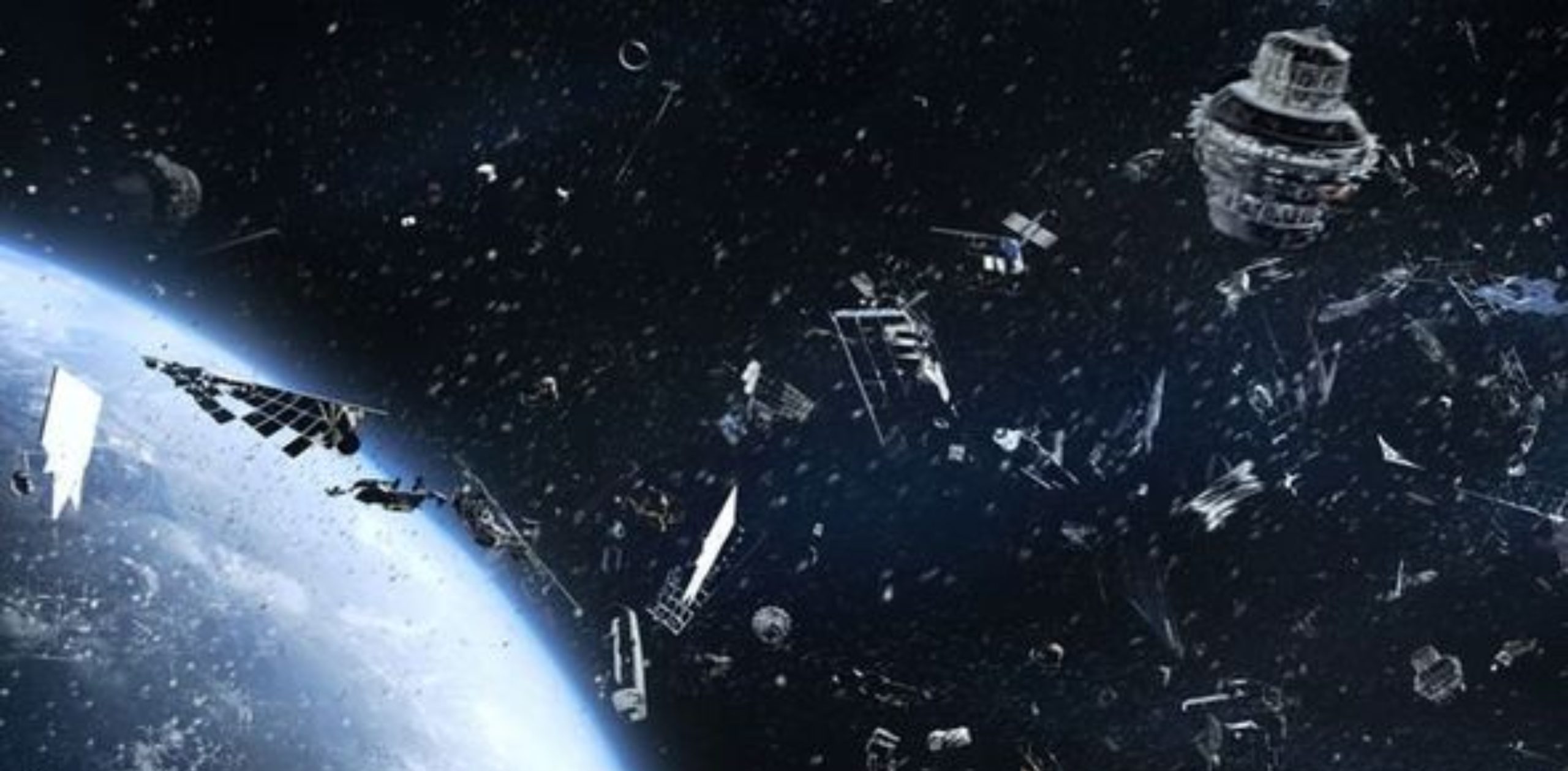 In an attempt to minimize space trash, Japan would be creating the world's first wooden satellites that will burn up as they fall back to Earth without contaminating toxic pollutants into the atmosphere.
Sumitomo Forestry, a wood processing firm headquartered in Japan, said they have started research on an ideal space wood material and will conduct research in collaboration with Kyoto University and test the material on earth in intense environments. They said the satellite could be ready by 2023.
The alliance says that the space debris issue will inevitably impact the earth's atmosphere. Taka Doi, an astronaut and professor at Kyoto University, quoted by the BBC, said: "We are very concerned with the fact that all the satellites which re-enter the Earth's atmosphere burn and create tiny alumina particles which will float in the upper atmosphere for many years."
Without raining garbage on the soil, the wooden satellites will burn up on re-entry into orbit.
According to NASA, space debris, also referred to as space waste, consists of human-generated objects, such as fragments of spacecraft, tiny flecks of spacecraft paint, bits of missiles, satellites that no longer function, or explosions of objects in orbit traveling about at high speeds in space.
As of October 2019, approximately 20,000 artificial objects in orbit above the Earth have been identified by the US space monitoring network, including 2,218 operating satellites.
Experts also cautioned that growing the number of space satellites demands further attempts to manage the issue of space junk from all countries. In order to gain worldwide satellite internet reach, many corporations such as SpaceX and Amazon aim to launch thousands of satellites.
In October this year, in what scientists said may have been a 'high-risk' scenario, two large bits of space debris almost collided with each other.
The two objects were a defunct Russian navigation satellite launched in 1989 and a spent Chinese rocket portion from a 2009 launch, according to National Geographic, and if they had collided, the smashup would have created a cloud of debris that would for decades jeopardize other satellites and spacecraft.
Source: Independent
(Video) Meet Hua Zhibing, A Virtual Student At Beijing's Tsinghua University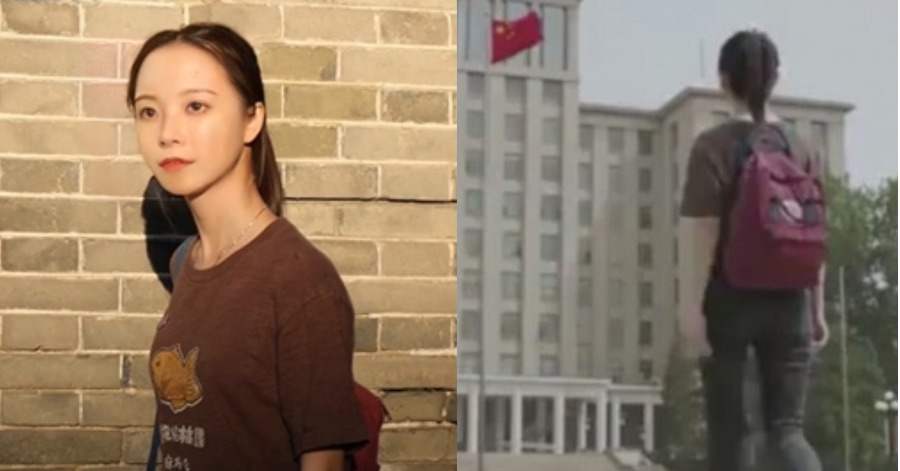 The newest Beijing's Tsinghua University student registered on Tuesday. But not like the other existent students, Hua Zhibing is China's first AI-powered virtual student.
Created using Wudao 2.0, a record-breaking AI Modeling System, Hua Zhibing introduced herself to the world in a vlog that showed her appearance and voice. According to its developers that unveiled it at the 2021 Beijing Academy of Artificial Intelligence (BAAI) Conference on the 1st of June, it is the first trillion scale model in China and the largest in the world.
Wudao 2.0 was designed to create machines that think like humans and reportedly almost pass the Turing test in poetry, couplets creation, text summaries, answering questions, and painting.
Hua Zhibing will study in the Department of Computer Science and Technology. She is expected to grow and learn faster than an average person. As for now, she can already compose tunes, write poems and draw pictures. This is because she has developed a strong interest in literature and fine arts.
"I've been addicted to literature and art since I was 'born," Hua Zhibing said in her first vlog, on Chinese platform Weibo. "I became interested in my birth. How was I born? Can I understand myself?"
Here is the vlog of Hua Zhibing:
Prof. Tang Jie, the computer science professor teaching Hua Zhibing said that she currently has the cognitive level of a six-year-old but in a year, she is expected to reach the level of a 12-year-old. She is believed to has some ability in reasoning and emotional interaction. Tang and the other researchers involved in the project hope that at some point, she will have a higher EQ (emotional intelligence) so that she will be able to communicate like a real human.
Wudao 2.0 uses 1.75 trillion parameters that allow the AI student to simulate conversational speech, write poems and understand pictures. It surpassed the record of 1.6 trillion parameters set by Google's Switch Transformer.
Sources: Oddity Central
(Video) Brand New Features, UI, Start Menu And Many More of Windows 11 Leaked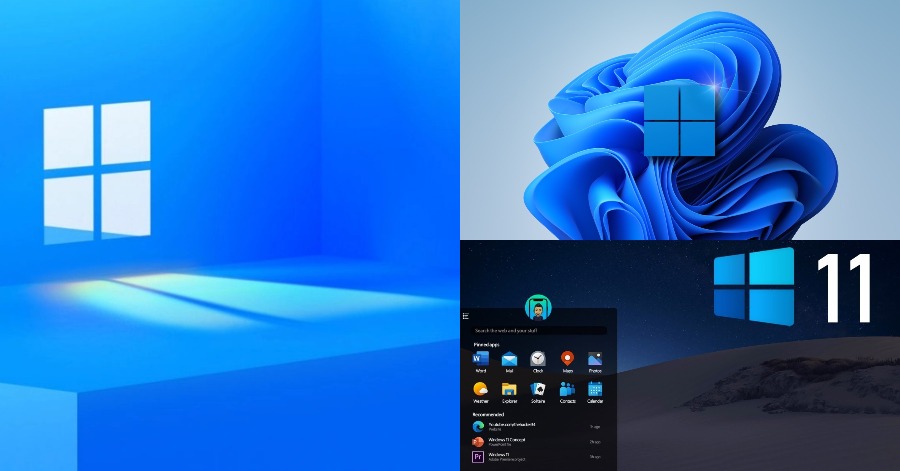 Microsoft will soon reveal its next generation of Windows at an upcoming press event later this month. The upcoming press event is scheduled for the 24th of June. The entire Windows 11 OS has appeared online, complete with a new user interface, Start menu, and lots more. There are multiple hints that point towards Microsoft using this name for its next big update.
The first hint comes from none other than Windows. As can be seen in the event announcement tweet below, the Redmond giant chose not to add horizontal lines for shadows in the logo. The horizontal lines were present in a similar image the company posted to its Instagram in the past.
Join us June 24th at 11 am ET for the #MicrosoftEvent to see what's next. https://t.co/kSQYIDZSyi pic.twitter.com/Emb5GPHOf0

— Windows (@Windows) June 2, 2021
The new Windows 11 user interface and Start menu look very similar to what was originally found in Windows 10X. Microsoft had been simplifying Windows for dual-screen devices, before canceling this project in favor of Windows 11. Visually, the biggest changes you'll notice can be found along the taskbar. Microsoft has centered the app icons here, cleaned up the tray area, and included a new Start button and menu.
This updated Start menu is a simplified version of what currently exists in Windows 10, without Live Tiles. It includes pinned apps, recent files, and the ability to quickly shut down or restart Windows 11 devices. It's really a lot more simplified than what exists in Windows 10 today.
If you don't want the app icons and Start menu centered, there's an option to move them all back to the left-hand side. Coupled with the dark mode that's also available, and Windows 11 starts to look like a more refined version of Windows 10 than something dramatically new.
Microsoft is also using rounded corners throughout Windows 11. These are visible in context menus, and around apps and the File Explorer. The Start menu itself also includes rounded corners. This is still an early version of Windows 11 that has leaked, so not everything is included yet.
In Windows 11, the widgets aren't loading fully in the OS, but they're designed to slide out and provide quick access to news, weather, and other web content. Windows 11 also includes new snap controls that you can access from the maximize button on all apps.
Sources: YouTube Windows Central, Twitter Windows.
Welcome To College's Life Guys! Check Out These 5 Laptops That You Can Buy Later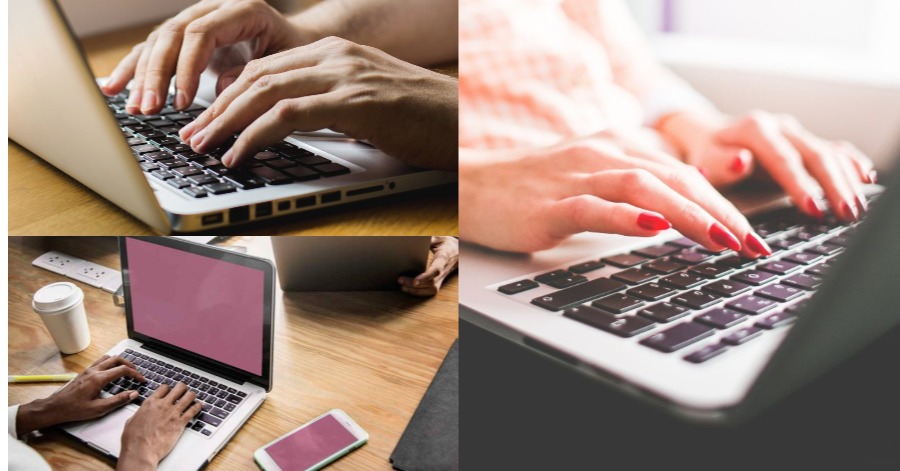 If you are on your journey to be one of the college's students, you would definitely want to have one of the best college laptops so it can help you to ace every exam and also to finish every assignment that will be given to you easily. Other than that, you would also want to use it to stream TV or play games when it's time to relax. But with so many choices at so many different prices, it can be homework in itself to find out the very best laptops for students.
You really have to buy the perfect laptop for you according to your budget and also the course that you take so that you will not have to buy a new one later and waste your money. Make sure it has long battery life and also fast CPU performance. You can find a lot of these units on our main best laptops page, which gives you a wide selection of the top notebooks to choose from. And if you prefer to take notes by hand, buy one of the best 2-in-1 laptops.
These are 5 options of laptop that you might want to consider to buy:
1) Acer Swift 3 (2020)
If you want blistering performance at a budget price, look no further than the Acer Swift 3 with AMD Ryzen CPUs. This laptop with a price range around RM2671 can outperform the Dell XPS 13 and even make a run at the MacBook Pro. It is really all about the Ryzen 7 4700U CPU inside, which trounces its Intel opposites in raw performance. The Swift 3's clicky keyboard is also comfortable to type on thanks to the springy feedback. You also get a fingerprint reader on the deck for quick login and the chassis is made of aluminum and magnesium, not plastic. Unfortunately, the Swift 3 is a dim and dull display. If that isn't a concern for you, the Swift 3 is an excellent choice at a reasonable price.
2) Acer Chromebook 314

It is no surprise that this is a Chromebook that's clearly been built to a budget. The spec is par for the course for a low-end device, with an Intel Celeron processor and 4GB of RAM, while the 14in screen only has a bog-standard 1,366 x 768 HD resolution. Even though the Chromebook 314-H looks more expensive than it is, you still have to put up with most of the compromises you'd find in smaller Chromebooks at this kind of price point, only stretched across a bigger frame. Plus, with only 32GB of storage, there's not a lot of space to install Android apps.
3) Google Pixelbook Go
The Google Pixelbook Go is a fantastic laptop for students because you get the same sleek elegance as the Pixelbook but at a much lower cost. The Pixelbook Go is among the cheapest laptops on this list, yet it delivers a lightweight chassis, fast performance, and epic battery life. It Is an easy-to-use, lightweight operating system centered around the Chrome browser. What makes the Pixelbook Go such a good option is that it's durable and powerful enough to survive for several years, so buy it for your freshman child and it should last him through high school graduation and into college.
4) MacBook Air (M1, 2020)
If you prefer macOS to Windows 10, then go with the Apple MacBook Air. The biggest improvement to this year's model is the new M1 chip, which delivers outstanding performance and excellent battery life, making the new MacBook Air the fastest ultrathin laptop ever. Best of all, the MacBook Air still costs only around RM4111, and yet, you can unrivaled performance along with 14 hours and 41 minutes of battery life. This is a combination you'll only find from the very best Windows 10 laptops, and even they can't compete in head-to-head performance.
5) Microsoft Surface Go 2
The Surface Go 2 is essentially the better option for standard schoolwork like writing papers, doing research, and streaming content. And with Windows built-in, it mimics a laptop a lot closer than the iPad does. It nevertheless delivers reliable, consistent performance that is perfect for what a student needs a compact 2-in-1 laptop for.
Sources: Creative Bloq