Launching of Himaya, A Hijab-Friendly Mask By Malaysia's Top Celebrity Elfira Loy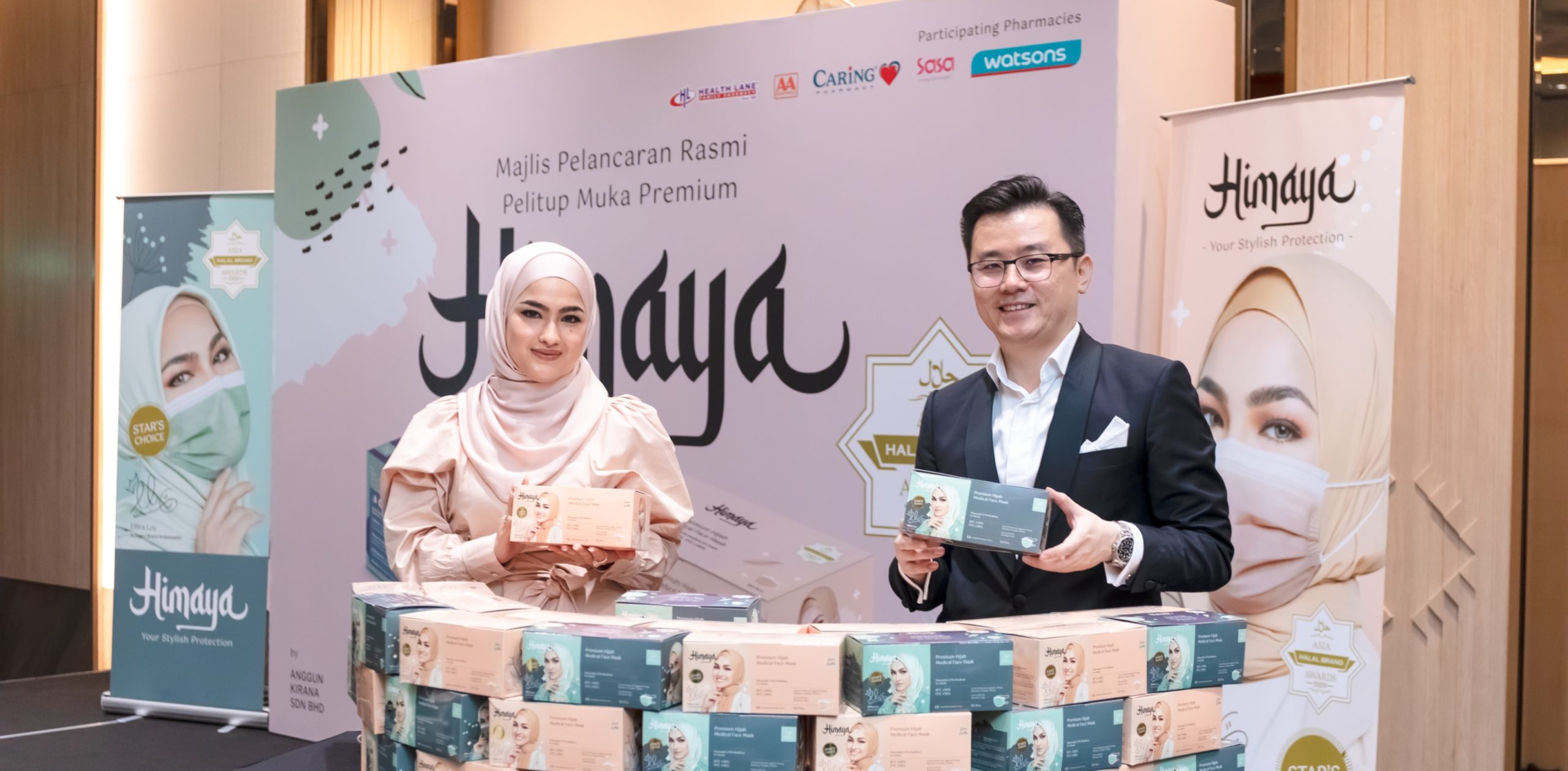 LAUNCHING OF HIMAYA: NEW PREMIUM HIJAB FACE MASK BRAND
Collaboration with Malaysia Top Celebrity, Elfira Loy
• Himaya, a new brand ready to cater to the underserved market of hijab-wearing women
• Optimist on the huge potential of premium hijab face mask amidst the on-going pandemic Covid-19
KUALA LUMPUR (14 December 2020): Realizing the difficulties experienced by hijab-wearing women in the country to get a decent supply of face mask which suits their appearance, Anggun Kirana Sdn Bhd has taken the opportunity to explore the niche segment by launching its premium medical hijab face mask brand, known as Himaya.
Himaya is a new premium medical hijab 3-ply face mask brand made of premium medical-grade filter fabric for better breathability, comfort, and reducing irritation.
Since Himaya is specially targeted to hijab-wearing women, it comes with ultra-gentle head loops for maximum comfort, in contrast to the usual ear loops face mask.
According to Dato' KK Chua, Chief Executive Officer of Anggun Kirana Sdn Bhd, the brand owner of Himaya, he said that the specific target buyer amongst hijab-wearing women was made as there is great potential to be explored in the segment.
"I received lots of feedback from them, expressing their difficulties to get a face mask that can be worn easily with hijab.
"Most of the face masks in the market require them to wear an extension (a mask extender) and this situation can be quite a hassle when they lost or missing the extender. Therefore, Himaya appeared just in time to give more variety and comfortable option to the hijab-wearing women in this country," he told the media during the launch of Himaya brand at Hilton Kuala Lumpur, today.
Himaya also collaborated with a leading Malay celebrity, Elfira Loy who is also an actress and host as part of their initiative to gain more traction towards the brand. EIfira's appointment was made as it fits in with her hijab appearance and she has a large number of followers on social media platforms.
"Besides that, Elfira also has a clean image and she also carries her responsibility well not only as an artist but also as a mother, child and wife," he said.
Himaya premium face mask comes in two attractive colors, namely Love Latte (soft brown) and Soft Olive (pastel green) which will give more varieties to the users to choose a face mask that suits their appearance.
It is available at all Watson and Caring pharmacy outlets as well as through registered agents.
Among the advantages of Himaya premium face mask are: –
• It does not produce fog if the user wears glasses because the iron wire in it can be bent accordingly
• Non-woven fabric that helps reduce irritation if worn for a long period of time
• Additional protection from bacteria, smog, droplets and pollen.
Commenting further, Dato 'KK Chua said with the launch of Himaya premium face mask, they are targeting sales of up to 100,000 boxes a month nationwide.
"We also have plans to expand the business and Himaya brand to a neighbouring country such as Indonesia as the country has a huge population, especially the hijab-wearing women," he said.
More information and the latest updates of Himaya can be obtained via Himaya Facebook page.
Malaysia To Highlight On Public Health And Eradicating COVID-19 Under Belt And Road Initiative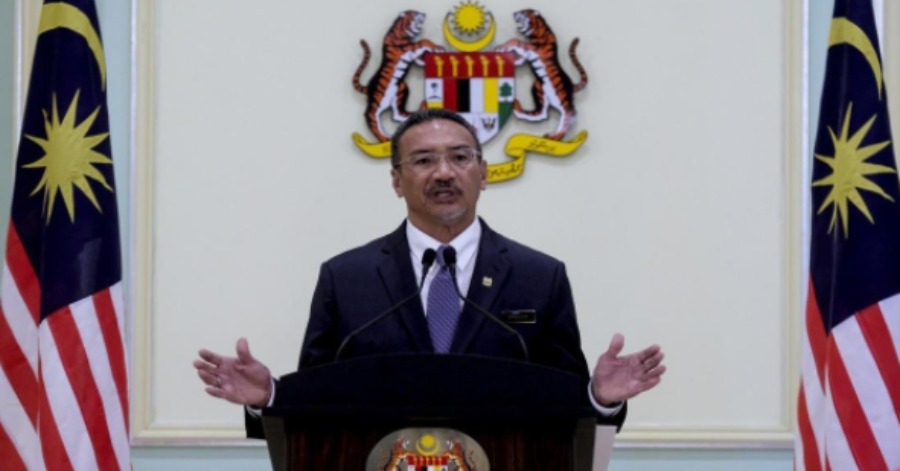 PUTRAJAYA, June 23  — Malaysia will emphasize the importance of balancing public health considerations and intensification of the global efforts in combating the COVID-19 pandemic under the Belt and Road Initiative (BRI).
According to a statement from the Foreign Ministry (Wisma Putra), Foreign  Minister Datuk Seri Hishammuddin Tun Hussein is expected to highlight on this during the  Asia and Pacific High-Level Video Conference on Belt and Road Cooperation today.
He will be participating in the video conference at the invitation of his counterpart in China, Wang Yi. The conference will focus on open, fair and non-discriminatory international cooperation on vaccines as well as, promotion of green development for sustainable and inclusive growth.
The statement said Hishammuddin would also focus on the current challenges afflicting the global vaccine equity as well as, ways to build and strengthen national resilience against the more virulent pandemics in the future.
In line with the theme of the conference, the minister will also share his reflection on the 'green development' along the peripheries of the BRI and achieving the Sustainable Development Goals (SDGs).
"The pandemic has seen a protracted and difficult struggle for the world, but Malaysia believes that the throw of innovative ideas and forward-looking green strategies will enable countries in the Asia Pacific region to better emerge from the pandemic, and position them on the road towards sustainable growth," he said.
Malaysia and China signed the 'Memorandum of Understanding on Promoting Mutual Economic Development through the PRC's Silk Road Economic Belt and the 21st Century Maritime Silk Road Initiative on 13 May 2017.
In 2020, Malaysia's total trade with China expanded by 4.2%, reaching RM329.77 billion in value. The surge was mainly contributed by a 12.5% increase in value of export to China amounting to RM158.6 billion. China stood as Malaysia's largest export destination for 12 consecutive years since 2008.
Sources: BERNAMA
Penang Ferries To Be Turned Into Museum, Restaurants, Tourist Rides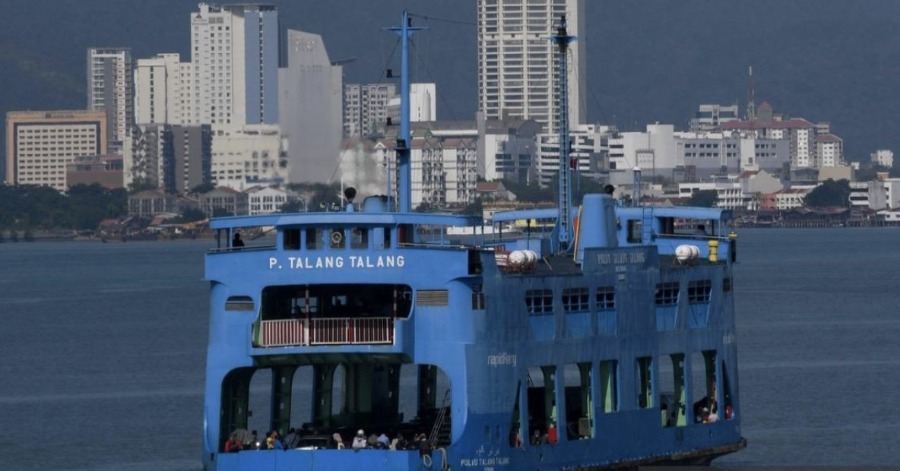 GEORGE TOWN, June 22  — Five of Penang's old ferries will be transformed into a floating museum, tourist ferries and floating restaurants.
Penang Port Commission (PPC) chairman Datuk Tan Teik Cheng said the five iconic ferries would be handed over to eligible companies from July 1.
"Two ferries will be turned into special tourist ferries, two will be transformed into floating restaurants and another one will be made into a floating museum.
"Many proposals were received on March 19. After being evaluated by several PPC committee members, the PPC board of directors meeting in mid-June approved the qualified companies. PPC and the successful companies will sign a contract of 10 plus five years," he said in a statement here today.
Tan said the eligible companies were given a period of three to six months to repair and renovate the iconic ferries.
"PPC's main mission now is to ensure that these five iconic ferries continue to appear in Penang waters. I believe these ferries will be important tourism products and attractive holiday destinations in Penang," he said.
Sources: BERNAMA
COVID: New Daily Cases Remain Below 5,000 For Two Consecutive Days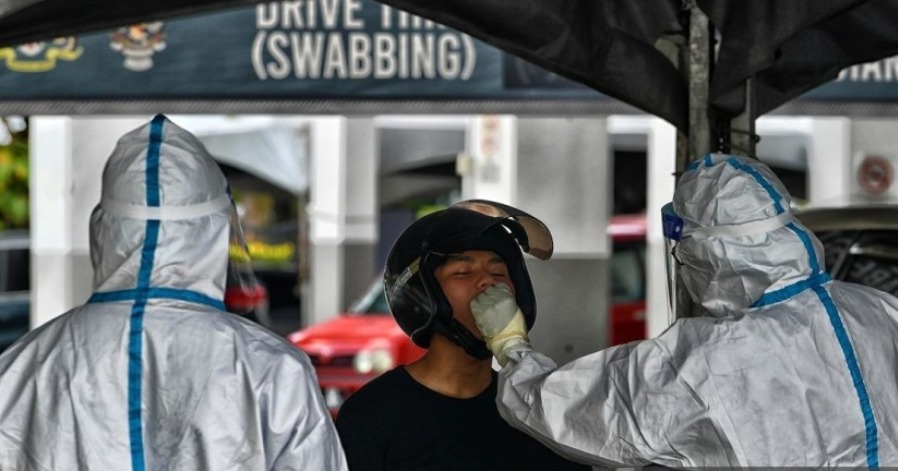 KUALA LUMPUR, June 22 — New daily COVID-19 cases in the country have remained below 5,000 for two consecutive days.
Health director-general, Tan Sri Dr Noor Hisham Abdullah, via a Twitter post, said that a total of 4,743 cases were recorded today, an increase of 232 cases compared with 4,611 reported yesterday.
The latest development brings the cumulative number of COVID-19 cases in the country to 705,762.
Dr Noor Hisham said that Selangor still recorded the highest number of daily cases at 1,566, followed by Kuala Lumpur (635), Negeri Sembilan (585), Sarawak (507), and Johor (293).
Meanwhile, Penang recorded 195 cases, Sabah (193), Melaka (167), Kelantan (165), Kedah (142), Pahang (131), Labuan (104), Perak (68), Terengganu (37), Putrajaya (seven) and Perlis (two).
Sources: BERNAMA