Terengganu Advice for Visitors from COVID-19 Red Zones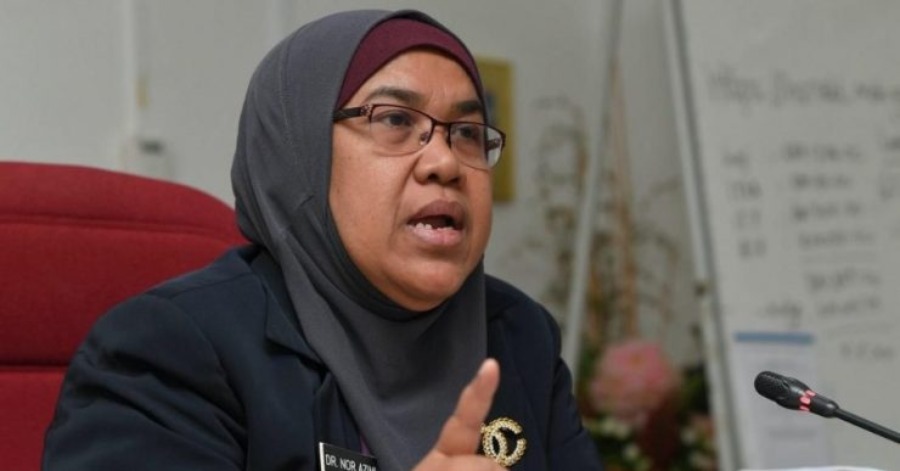 KUALA TERENGGANU, Dec 11  — People from COVID-19 red zones entering Terengganu are advised to contact the health authorities to undergo a risk assessment.
Terengganu Health director Dr Nor Azimi Yunus said this is a measure to prevent the spread of the disease following the lifting of the restriction on inter-state and inter-district travel on Dec 7.
"Since Monday (Dec 7), we have detected many close contacts of COVID-19 positive cases or clusters from outside Terengganu. Infected people have also come to Terengganu. Unless this is quickly controlled, we will have new clusters in Terengganu," she said in a post on her official Facebook account today.
Dr Nor Azimi said those entering Terengganu are advised to contact the Crisis Preparedness and Response Centre (CPRC) or District Health Office operations rooms for a risk assessment and subsequent action.
"We have a declaration form that has to be filled," she added.
She said some visitors from the red zones go straight to a health clinic for a COVID-19 test, and added that these people should be praised for helping to prevent infection in the community.
The CPRC can be reached at 09-6229775 and 09-6353752.
Source: BERNAMA
MySejahtera App Is Now Updated For Better Service, Vaccine Status Included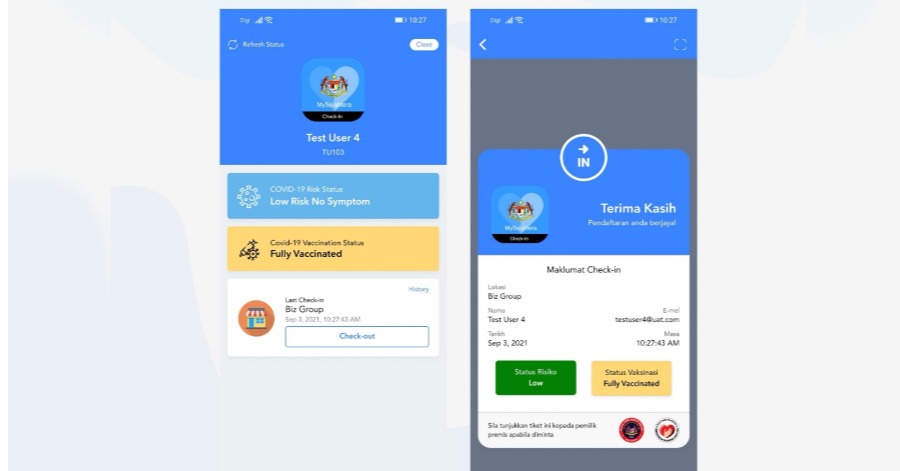 MySejahtera is actually a mobile app developed by the Government of Malaysia to facilitate contact tracing efforts in response to the COVID-19 pandemic in Malaysia. The main goal is quick identification of persons who may have come into close contact with anyone who has tested positive for COVID-19. This helps to stop the spread of the infection.
MySejahtera was developed with the strategic cooperation of the National Security Council, the Health Ministry, the Malaysian Administrative Modernisation and Management Planning Unit and the Malaysian Communications and Multimedia Commission. Since then, the app has been updated for better service.
According to Facebook that stated, "A new feature displaying vaccination status and risks on the MySejahtera homepage has been launched. People will start accepting this feature in stages. This is one of the efforts for us to live with COVID-19 more easily".
Sources: Facebook Kementerian Kesihatan Malaysia.
(Video) Love Your Body! These Are 5 Simple Ways To Take Care of Your Kidneys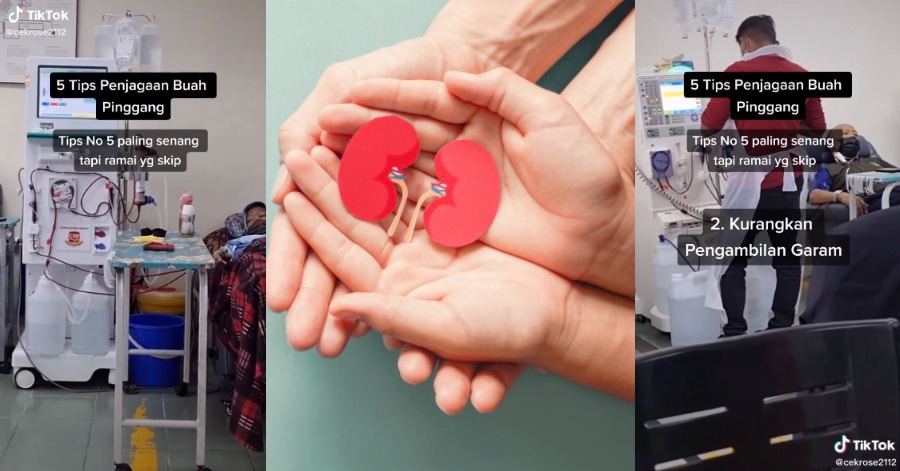 The kidneys are a pair of bean-shaped organs on either side of your spine, below your ribs, and behind your belly. Each kidney is roughly the size of a large fist. The kidneys' main job is to filter blood. They remove wastes, control the body's fluid balance, and keep the right levels of electrolytes. All of the blood in your body passes through them.
This is the reason why the kidneys are such an important organ in the human body. Because of the really vital and also hard function that the kidneys do, you should definitely take very great care of your kidneys. Once you have damaged your kidneys, it is hard to replace them. Better be safe than sorry. These are 5 simple ways to take care of it.
Simple ways to take care of your precious kidneys in your body:
Make sure to maintain your blood pressure low all the time.

Reduce the salt intake in your life.
Limit the medication that you take daily if possible.
Have regular checkups on your kidneys.
Drink plenty of plain water.
Sources: TikTok Rosniati Mohd Nor.
(Video) Things You Need To Aware When Using 'Sanitizer Spray Machine'!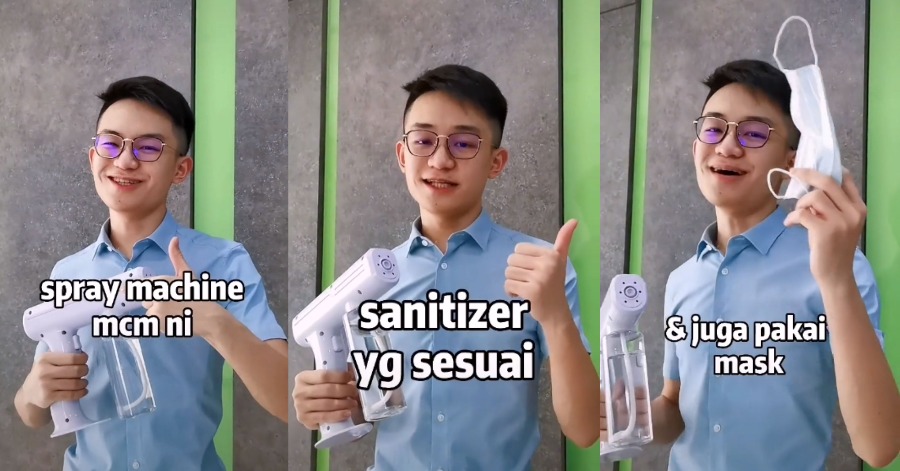 Living during this COVID-19 pandemic situation nowadays would definitely make every single person in this whole wide world be extra careful with their surrounding. Even though many people have decided on ordering things and also foods online rather than to go to the store itself, some self precaution steps must be taken to make sure the orders that arrived at our house are completely clean. This is why people get their hands on sanitizer spray machines.
This particular machine uses atomizers to disinfect any area. These sanitizer spray machines also would spray the disinfectants in a way that can kill the germs and viruses at any solid surface. But, little did a lot of people know, there are some important things that need to be aware of when using this machine. This video will explain it.
These are some details that you should take note of when using the sanitizer spray machine:
If you use the wrong type of sanitizer with the sanitizer spray machine, it will tend to damage your respiratory system and also your lungs.
Use the suitable sanitizer that can be used with the sanitizer spray machine and the best option would be the non-alcohol sanitizer.
You should also wear your face mask when you are using the sanitizer spray machine.
Sources: TikTok Ben Low.