Trending On Netflix, Here Are 5 Reasons Why You Should Watch 'The Call'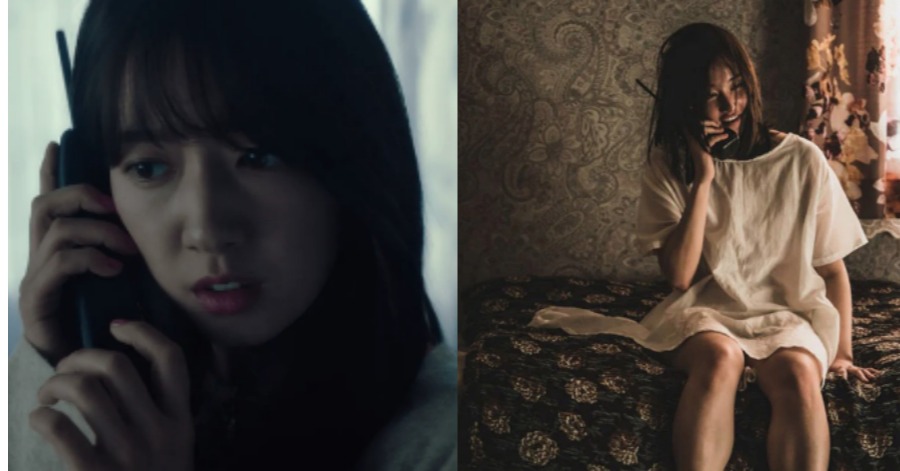 On November 27, a time-traveling mystery film titled 'The Call' has already come out to reach a global audience on Netflix. This thriller film tells the story of Seo-Yeon, starring Park Shin-Hye who was in 2019 and accidentally got in touch with a woman named Young-sook starring Jeon Jong-Seo who lived 20 years ago in 1999.
At first happy but turned into chaos when Young-sook started 'crazy'. Just released, this film has already managed to rank first in the list of 10 popular shows on Netflix Malaysia.
What are the advantages of this film so that it can be trending and receive a pretty positive response? Today, we will list 5 reasons why this movie can be trending.
 

View this post on Instagram

 
1. The plot that makes you think
Based on the synopsis, the story of contacting people in the past seems a bit cliché. However, the film is very packed with unexpected plot-twists and can make the audience uncomfortable sitting while watching.
2. A great cast of actors

The combination of Shin-Hye and Jeon Jong-Seo plays an important role in this story. If you have been less interested in Park Shin-Hye's acting, we suggest you watch this movie because it may change your opinion.
However, praise should be given to Jong-Seo. His character as Young-sook in this movie can definitely make you not sleep at night. Although the story is based on telephone communication, the character of Young-sook in this film is very lively making the audience want to stay focused.
3. Interesting concept
We are quite familiar with movies and dramas with time travel and time-lapse genres. But not all the films or dramas managed to attract attention. In contrast to this film which shows life in the future and the past that runs in real-time.
4. Song selection
A movie would not be successful without the same great background music. The selection of songs for this film works in tandem with the story plot and certainly helps in giving a horror mood to this story.
5. Beautiful cinematography
Praise should be given to the cinematography of this film. Each camera shot and angle selected can attract the audience and make this movie more fun to watch.
Although the film is trending on social media and also on Netflix Malaysia, many comments were also given about the ending of the story. For those who have not watched, we suggest you watch this movie first and give your views on the ending.
Sources: Netflix Asia, Netflix Korea, Salwa Blogs
Takes Place Every Two Years, Here's What You Need To Know About Sudirman Cup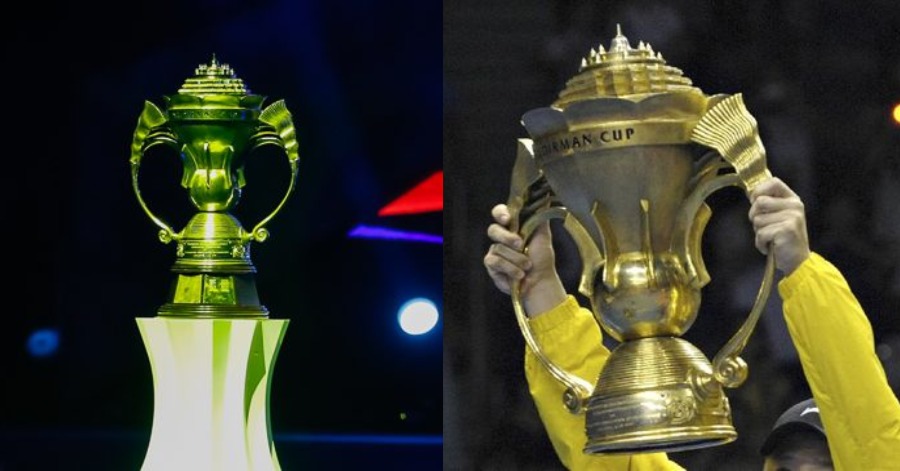 The Sudirman Cup is the world mixed team badminton championship which takes place every two years. It is held in the same venue for IBF World Championships in the same year until International Badminton Federation decided to split the two tournaments starting from the year of 2003. There are in total of five matches in every of Sudirman Cup tie which consists of men and also women's singles, men and also women's doubles and mixed doubles. So amazing.
For the trophy, the Sudirman Cup stands 80 cm high. It is made of 22 carats, which means 92% gold-plated solid silver, and stands on an octagonal base made of Java teak wood. The body of the Cup is in the form of a shuttlecock and also is surmounted by a replica of the Borobudur Temple. The handles are in the shape of stamens, symbolizing the seeds of badminton. Amazingly, it was made by Masterix Bandung Company at the price of US$15,000 (RM62,787).
Dick Sudirman, in whose honor the Sudirman Cup was instituted, was one of the founders of PBSI and its President for 22 years. He earned respect worldwide as an administrator with PBSI and with other governing bodies such as Asian Badminton Confederation and International Badminton Federation. Although his contributions to badminton were vast, he is also most remembered for his pivotal role in helping the unification of the world governing body.
The Sudirman Cup, like the other major trophies in badminton such as the Thomas Cup, the Uber Cup, and also the Suhandinata Cup, is an exceptional piece of workmanship. This is because, it would definitely bring together all the elements of badminton and also the cultural heritage of Indonesia, which is the country that donated the trophy.
The first Sudirman Cup tournament took place in Istora Senayan, Jakarta, Indonesia on the 24th to 29th of May in the year of 1989. Respectfully, there is actually no prize money in Sudirman Cup. All the players in the particular competition play for their respective countries and also to earn the BWF world ranking points and national prestige.
Sources: BWF, Cultural Pulse.
(Video) Shocking Cinema Secret You Wish You Had Known Soon!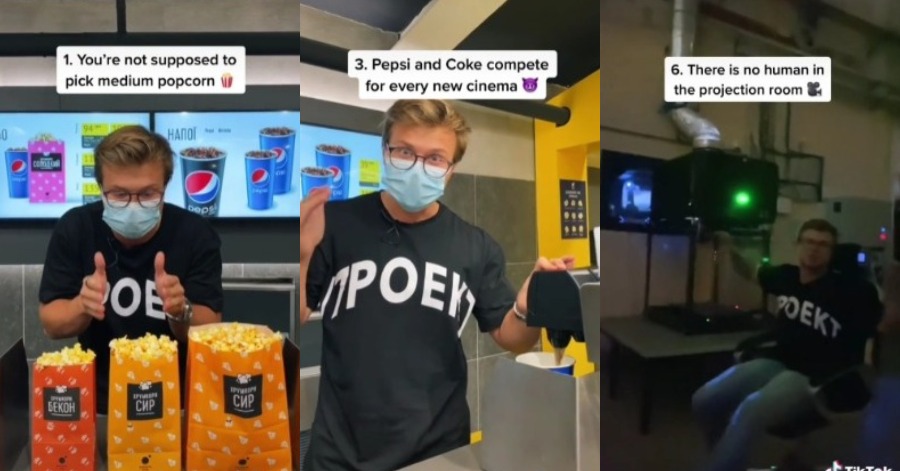 Who doesn't love the cinema. It gives us a one-of-a-kind experience when we watch movies. Nothing beats the thrill of going to see a movie in a theatre. The large screen, surround sound, and overall mood all combine up to something quite special.
Have you ever wondered about movie theatre secrets like why the popcorn smells so good but costs so much? Have you ever wondered why drinks served in the theaters taste way better than other places? If that's the case, you're in luck: we've got the inside scoop on all the movie theatre secrets you've always wanted to know but didn't know who to ask.
So buckle up for a behind-the-scenes peek at these fascinating movie theatre secrets. This information will not only save you time and money, but it will also allow you to make the life of theatre workers a little bit easier.
#1-Popcorn
Most theaters have popcorns that come in small, medium, and large sizes. However, keep in mind that you are not supposed to buy the medium ones because they are just a marketing technique that drives you to buy the larger ones. Popcorns in theaters are not made using microwaves. So how do they make such a huge amount of popcorns? Simple. They drop corns into a massive machine, close the lid, and voila, 3 minutes later you get fluffy, hot popcorns ready to serve.
#2-Drinks
You can't just eat without any drinks right. And in every cinema, the most common beverages would be Pepsi and Coca-Cola. But here's a thing, you will not find these two brands together because they are after all enemies. Another funny thing is that in theaters, Pepsi or Coca-Cola doesn't come from the bottles because they are made instantly. How? First, grab a cup, add some water, put some gas into it and squeeze in some Pepsi syrup. There you have it, instant soft drinks!
#3- Seating
If you're thinking back seats are the best choice for an amazing cinematic experience, you're probably wrong. In theaters, the sound is more important than visual, so to get the best sound effect for your movie, choose the middle seatings.
#4- Projection
We always thought there's someone in the upper room right? In large cinema projections rooms, there's no human controlling it. Cool isn't it! There are no tape, no human control and its all fully automated.
#5- Screen
One reason why cinema screen is super expensive is that it has a thin layer of silver on top of it. The function of this layer is to reflect the light properly against the projector.
Amazing isn't it. What we thought about cinema has brought a twist!
Sources: TikTok Max Klymenko
(Video) So Questionable! These Are 5 Most Useless Features In Any Cars!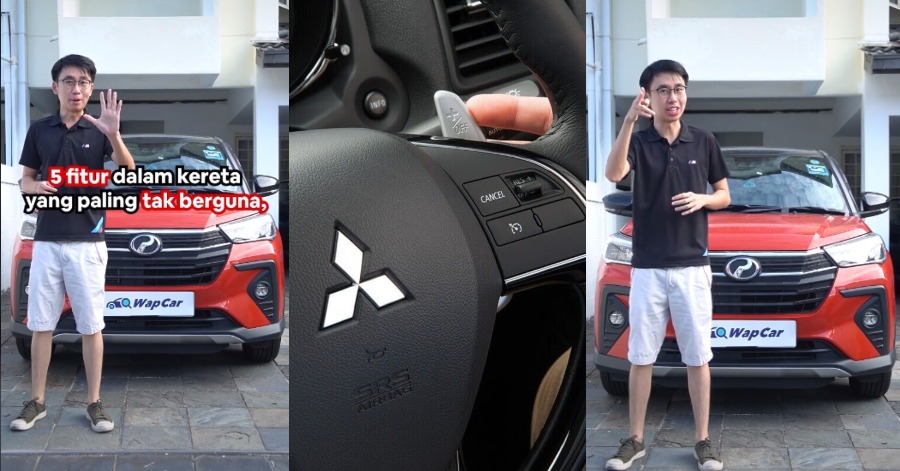 Cars are essential, the biggest tech toy you will ever own. Carmakers have worked hard to pack their models with the latest generation of in-car tech in recent years. Many of these new-fangled features are really helpful and provide consumers greater levels of safety, comfort, and connectivity. Even with all of the technologies, there are actually features that are less useful for users. In fact, a lot of features in cars over the years can be considered unnecessary.
A lot of the technologies included in cars have been placed there simply because engineers could squeeze it into the vehicle and also manufacturers could then charge a premium for it. Such a waste for us to pay for things that are just annoying to be installed in the car. Some useless features in cars have been mentioned in a video. These are 5 of them.
5 most useless features in any car:
1) Auto Start-Stop
The knock-on remote car auto start-stop is that they can damage any vehicle's battery. If there are not installed properly, it is easy to ground out one of the wires and drain your battery prematurely. The starter also needs to have a safety switch so that there is no damage to the electrical system. It is also such a waste if you have to always change your vehicle's battery all the time even you are saving your fuel by using the auto start-stop features.
2) Sunroof
A sunroof will give you a sense of open air and freedom. You can definitely enjoy the view of the sky. The openness of sunroofs cannot be compared with a car with a completely enclosed space. The disadvantage would be that the cabin would be so hot during the day.
3) Auto Parking
The system of auto parking is going to be so slow rather than the normal way of parking. Users of the car might even have to experience receiving a honk from other drivers that are waiting for the auto parking to finish. All in all, it is easier and also faster to just park your car manually.
4) Powered Seat That Does Not Have Memory Function
If you are sharing your car with other people, these features could be such a burden for you and also other people. The time taken to change the seat according to your comfort would take so long rather than to just fix the seat manually and using the normal way.
5) Paddle Shifters
These features help the users to control the gear and also to make your car look more sporty. Unfortunately, 90% of car users do not realize that they even have paddle shifters or they do not really know how to use them.
Sources: TikTok WapCar.my.