UK Records Over 50,000 COVID Cases Overnight for First Time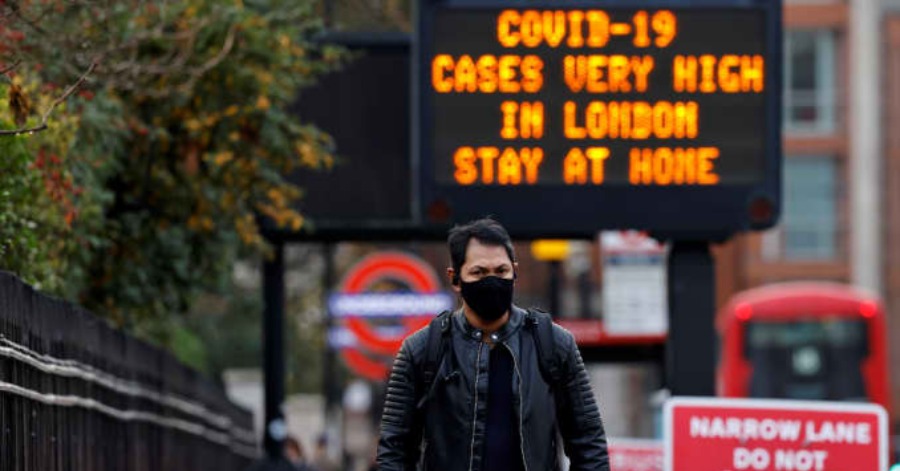 LONDON, Dec 30  — Britain recorded more than 50,000 coronavirus cases overnight for the first time since the outbreak of the COVID-19 pandemic in the world, according to official figures released Tuesday.
Another 53,135 people in Britain have tested positive for COVID-19, marking a new record daily increase in coronavirus cases in the country, according to the official figures.
The total number of coronavirus cases in the country now stands at 2,382,865, reports Xinhua news agency citing the data showed.
Another 414 have died within 28 days of a positive test, bringing the total number of coronavirus-related deaths in Britain to 71,567.
The latest figures were revealed as a scientist advising the British government warned Tuesday that "decisive" national action is needed to prevent a "catastrophe" in the new year.
Britain is "entering a very dangerous new phase of the pandemic" due to the spread of a new coronavirus variant, said Prof Andrew Hayward, a member of the government's New and Emerging Respiratory Virus Threats Advisory Group (NERVTAG).
"We're going to need decisive, early, national action to prevent a catastrophe in January and February," he told BBC Radio 4's Today programme.
"The previous levels of restrictions that worked before won't work now, and so Tier Four restrictions are likely to be necessary, or even higher than that".
British Health Secretary Matt Hancock is expected to announce any changes to England's tier restrictions on Wednesday.
(Video) Important To Know! The Meaning of CT Value In COVID Test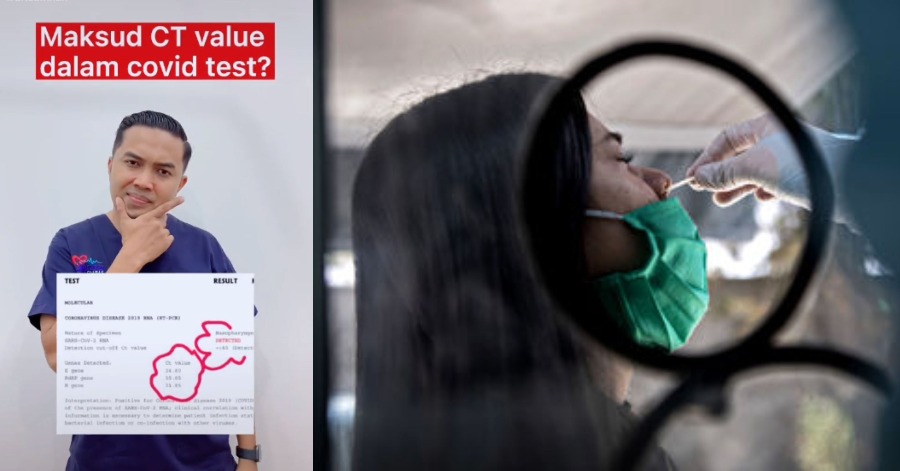 Since the COVID-19 pandemic began, many people in this whole wide world have been exposed to the clinical term of CT Value or better known as the Cycle Threshold. Some people might have the knowledge about it while some other people might not have any idea of what it is. A simple way to understand CT Value would be, it refers to the number of cycles needed to amplify the viral RNA to a detectable level.
Samples that turn out positive can start out with vastly different amounts of virus, for which the CT Value provides an inverse measure. If a higher number of cycles is needed, hence a higher CT value and vice versa. This is because the virus is spotted only after many cycles.
If CT Value Is Less Than 35
The viral load in the body is high.
The chance that the virus could be infectious towards other people is very high.
Symptoms for newly infected individuals.
If CT Value Is More Than 35
Virus infection is in its final stage.
The chance that the virus could be infectious towards other people is very low.
Detection of the rest of the virus fragments.
Symptoms for an old infection.
Sources: TikTok Dr. Samhan.
Musty Smell In Your House! Use These 5 Simple Ways To Get Rid Of It!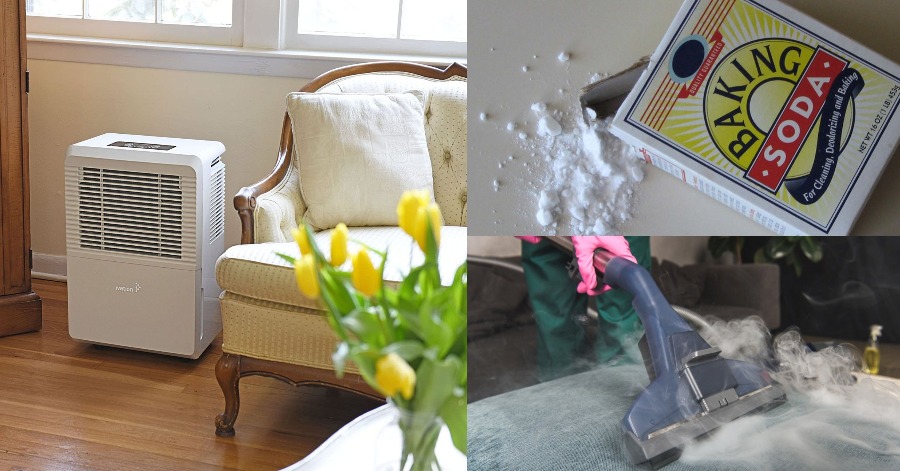 There are many possible reasons why an unpleasant and musty smell lingers in your house. Some smells signal a possible danger, like mold growth or decomposition, which often requires professional cleanup. Others, however, are not that serious. It is very important as an house owner to get rid of that smell so that it would not bother anyone.
Having a dusty smell in the house could be very discomforting for the owner and also for all the guests that wanted to visit their house. Old musty smell are some of the most difficult odors to remove from your home. Luckily, there are actually some simple ways that can be done to get rid of the musty smell in house. Here are 5 simple ways of it.
1) Open Doors And Windows
Get some fresh air circulating in your space. Take 5-10 minutes to completely air out your space. The air outside is a lot cleaner than the air inside your home. If your home is really smelling musty, give it some fresh air. Do this regularly to prevent the musty smell from coming back.
2) Use A Dehumidifier
High humidity levels can make a house smell musty. Install a dehumidifier and keep the humidity level at 50%. This can keep the air nice and dry, and hopefully prevent any mold from growing in your space. Make sure the humidity level is never over 60% because that is when mildew and mold can start to thrive.
3) Run Ceiling Fan
Circulating air can help get rid of musty smells. Sometimes musty smells coming from the air being too humid and still. Turn on your ceiling fan to dry out the air and get rid of the smell. If you don't have a ceiling fan, keep a box fan running where the smell is particularly strong, or keep a few throughout your home. These can ventilate your space just as well.
4) Absorb Odor With Baking Soda
Pour baking soda into bowls and place them throughout your home. Baking soda can deodorize your home due to its ability to absorb the smell. If you don't have any baking soda on hand, kitty litter can double as an odor eliminator. Pour kitty litter into bowls and keep them throughout your home like you would baking soda. Charcoal briquettes are another option to absorb odors. Place them in trays throughout your home or set them on a shelf or table to get rid of any musty smell.
5) Steam Upholstery And Carpeting
Your furniture and carpet may be to blame for the musty smell. Rent a steam cleaner to clean your upholstered furniture like couches and chairs. Hire a professional if you're not comfortable cleaning the furniture yourself. Carpet can also keep your house smelling musty. Steam clean your carpets or hire a professional carpet cleaner if your carpet is in need of some cleaning.
Sources: WikiHow.
(Video) Important To Know! The Differences of N95, KN95 And KF94 Face Masks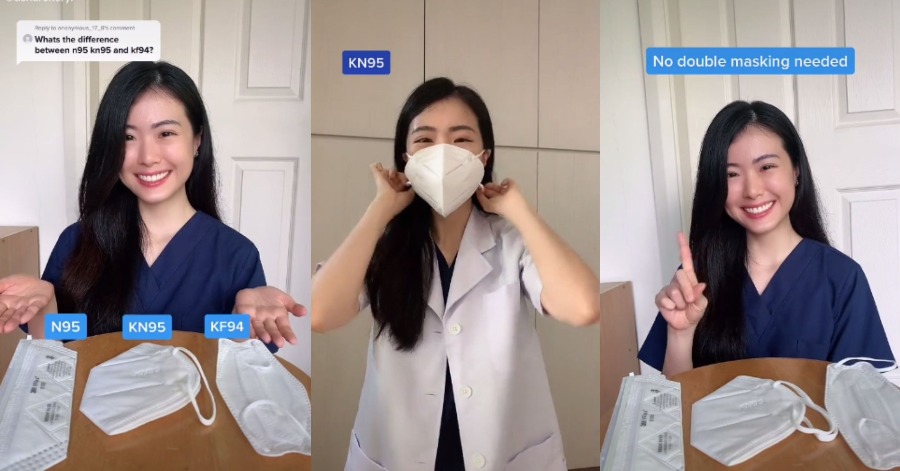 Recently, there have been more and more type of face masks got introduced to help protect the mankind in all over the world from the different kind of variants of COVID-19 that definitely is getting stronger and stronger by day. All of these face masks got their own advantages that could help avoid the dangerous COVID-19 from infecting human.
There are 3 types of recommended face masks nowadays to be worn in the public. The 3 face masks are the N95 face mask, the KN95 face mask and also the KF94 face mask. For those who might not know about them, there indeed are actually some differences between the 3 face masks. Even though there are slight differences, they all can be used.
N95 Face Mask
Not oil resistant.
95% filtration efficiency.
Rubber headband loop for tighter fit.
Recommended for healthcare workers.
KN95 Face Mask
This is the Chinese standard face mask.
95% filtration efficiency.
With ear loop design.
Easy to wear.
KF94 Face Mask
This is the Korean Filter.
94% filtration efficiency.
With ear loop design.
More customizable fit.
Sources: TikTok AskDrCheryl.