UNIQLO x Marimekko 20 FW, A New Limited Edition Holiday Collection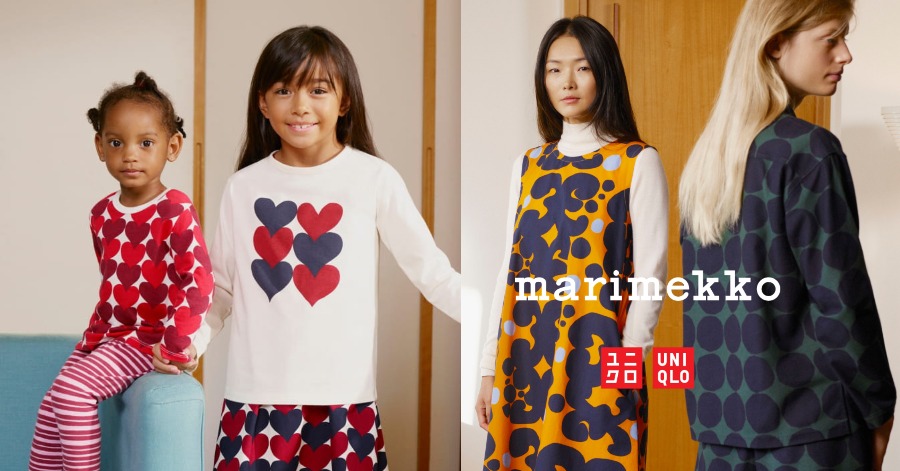 Have you seen the latest collection of UNIQLO x Marimekko 20 FW that was launched recently? Marimekko is very famous for its prints and colors different from the others since 1951. Now, its collaboration with UNIQLO has released a limited edition collection for autumn and winter.
The whole collection is very beautiful and if you notice, UNIQLO x Marimekko 20 FW has used nine types of prints that have their own story. For those of you who admire and wonder about this collection, keep reading, okay?
1. Themes & Inspiration

The collection this time is inspired by the weather in the northern region and life during the winter as well as combined with iconic prints by designers from Annika Rimala and Maija Isola.
Clothes that symbolize simplicity and bold prints make it suitable for women and children to wear as well as celebrate togetherness in this special season. This special collection can be seen on outerwear such as Ultra Light Down Cocoon coats, dresses, and knits that give comfort to the wearer.
Colors & Prints
This autumn and winter, the Marimekko collection is inspired by the cold life in the Nordic countries. The color palette and patterns used are described as a combination of cool air in winter with the warmth of a fireplace.
So the wearer can feel the warmth of the fire mixed with the cold during the winter even in different places.
The Whole Collection Process

UNIQLO x Marimekko is the fourth collaboration in releasing the latest collection for its loyal customers. For the Marimekko designer group, they will always find the overall mood for each season. This is because they will customize the print, color with the message they want to convey to the user.
This message and collaborative process are very important for users to understand as a whole about the theme of the collection that is released through their respective cultural understandings.
User Response

While the world is still plagued by dangerous epidemics and keeps many alerts, UNIQLO and Marimekko do not miss the opportunity to make their customers feel safe. Every print and color released by Marimekko can make users feel more valued and safe during the autumn and winter.
Users can also wear this collection in daily life or give it as a gift to share a positive and enthusiastic feeling in facing this situation with others.
Covid-19 Situation & All Day At Home

Looking at the condition of Covid-19 and many people spend time at home either working or with family. So, this situation makes Marimekko design a suitable collection to provide comfort even at home.
For the first time, the flannel fabric was used in the collection of dresses, shirts, and pants. This flannel fabric material provides warmth and comfort adapted to the conditions at home.
For those of you who often have encounters via video from home, Marimeno blend knitwear definitely gives a different and fresh look even just at home.
For those of you who have not yet received this limited edition collection, you can get it at UNIQLO stores and online.
Menara Kuantan 188, Latest Iconic Landmark For Pahang's First City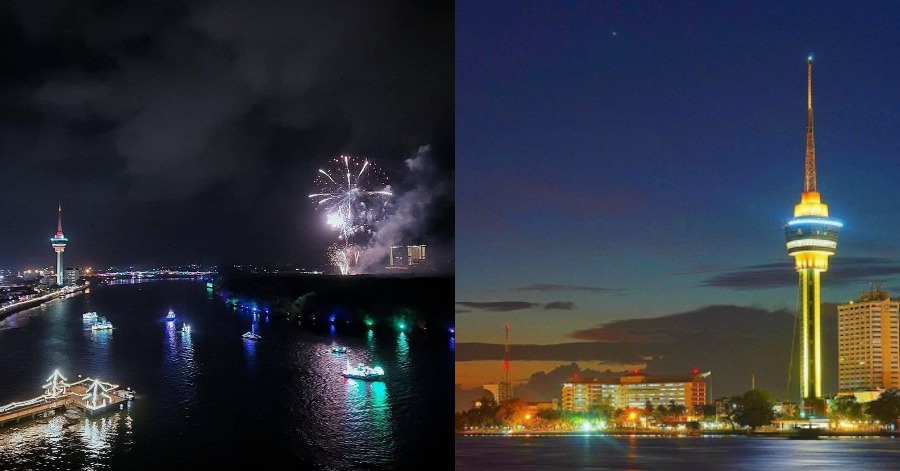 KUANTAN, March 8 — Menara Kuantan 188, which stands proud on the banks of Sungai Kuantan here, is not only the latest iconic landmark of Pahang's first city, it also sets the night and weekend moods of Kuantan.
Since the first day of its official opening on Feb 22, the tower, designed with a tapered profile to symbolise the old Malay weapon of the spear and the tip of the spear – like in the coat of arms of Pahang – has been receiving visitors non-stop who want to check out the second tallest lookout tower in Malaysia and also the tallest tower in the East Coast Economic Region (ECER).
While viewers will be impressed by the majestic tower during the day, at night the tower formerly known as Menara Teruntum, illuminates with coloured lights and shines over Kuantan Waterfront.
Visitors taking the glass elevator are treated to magnificent views of Kuantan city until they reach the tower porch, which was built inspired by the leaves and flowers of the Teruntum plant (lumnitzera racemosa), once said to be abundant on the banks of Kuantan River.
Those who like to take pictures will be spoilt to no end as Menara Kuantan 188 offers a 360-degree scenic view of the city, with each angle offering Instagram-worthy shots.
Private sector employee, Lee Chern Lai, 40 said she was lucky to be living in the digital era of smart phones or she would have needed rolls and rolls of films as she and her five friends could not stop recording their memories here.
"Not just pictures, we also recorded videos to be uploaded on Facebook. We hope our other friends could visit this tallest structure in the ECER to experience it themselves.
"I have received many 'likes' for my photos and saying that they couldn't wait to come here. My photos have become a teaser for those who couldn't be here due to the current no inter-state travel ruling," she told Bernama here today.
Lee said the location of the tower is also very strategic as there are many other interesting spots within walking distance such as the Kuantan Art Street, Taman Kerang, a row of old shops in Jalan Besar and Kuantan Waterfront that allows visitors to take pictures with the giant sign 'KUANTAN ', which is white during the day before changing its colour at night, thanks to the clever play of lighting.
The more adventurous can try daring activities to be offered at the tower, officially opened by Yang di-Pertuan Agong Al-Sultan Abdullah Ri'ayatuddin Al-Mustafa Billah Shah on Feb 21, such as the skywalk, pole climbing and base jumping with a rope from 104 metres high, the first of its kind here, when it starts operating later.
Menara Kuantan 188, developed by the federal government through the East Coast Economic Region Development Council (ECERDC) in collaboration with the Pahang government, began construction in August 2017 and obtained a Certificate of Completion and Compliance in November 2020 before being handed over to the state government in December last year.
ECERDC chief executive officer, Baidzawi Che Mat said Menara Kuantan 188 would complement other tourist attractions featuring the rich history, heritage and natural treasures of the Tok Gajah state, especially in the nearby areas, such as Kuantan Waterfront which is poised to become a tourist attraction and result in more economic inflow that will further boost the socio-economic development of the ECER, especially in Pahang.
"The development of Kuantan Waterfront is part of ECERDC's overall strategy to boost the tourism sector as well as increase investors' interest in the surrounding areas with various exciting activities that have the potential to attract locals and foreigners. It will increase tourism activities in this area," he said.
Meanwhile, a native of Kuantan, Badarudin Jaafar, 68, said he never thought a tower with a modern design would stand majestically on the site which was previously a bus station with food stalls where he used to frequent as a civil servant for 32 years.
After seeing the viral photos on social media, he and his family members could not wait to visit the tower. Since it was crowded on the weekend, Badarudin took his family there on a Wednesday afternoon, when most people were at work.
"My dream to enjoy the view from up above finally came true. It is indeed beautiful, yet it gives me a sense of forlorn looking down at what used to be for me. Being up there makes me proud to be a Pahang-born and to have a tower that we can be proud of," he said.
Badaruddin also hoped that the tower, named after its height, could boost Kuantan's tourism sector and help the locals, including fishermen, seafood product entrepreneurs, hotel and home stay operators, and small traders in the district.
Kuantan has various attractive tourist destinations such as a happening city, fishing villages such as in Beserah, beaches (Teluk Cempedak, Pantai Sepat, Pantai Balok and Pantai Batu Hitam) as well as natural parks such as Hutan Lipur Sungai Pandan, Pelangi Waterfalls in Sungai Lembing as well as Teruntum Mini Zoo, he said.
"I do hope some parties can come up with boat rides along Kuantan River which has the potential to be a popular tourist activity, as done elsewhere. In fact, it can also help boat operators generate some income," he added.
Mural artist at Kuantan Art Street, Ahmad Fadzril Abdul Ruzsnan, 27, also welcomed the opening of Menara Kuantan 188 as it meant turning the back alley of a row of shops in Jalan Besar here into their 'art canvas' as a tourist attraction, including on weekdays.
Ahmad Fadzril said if before this they could take their time to complete a 200-metre mural, now they worked under the watchful eyes of tourists because many would walk to Kuantan Art Street after visiting Menara Kuantan 188, which is less than 100 metres away.
Source: BERNAMA
Optimus Prime Truck From Bumblebee Movie Is Up For Sale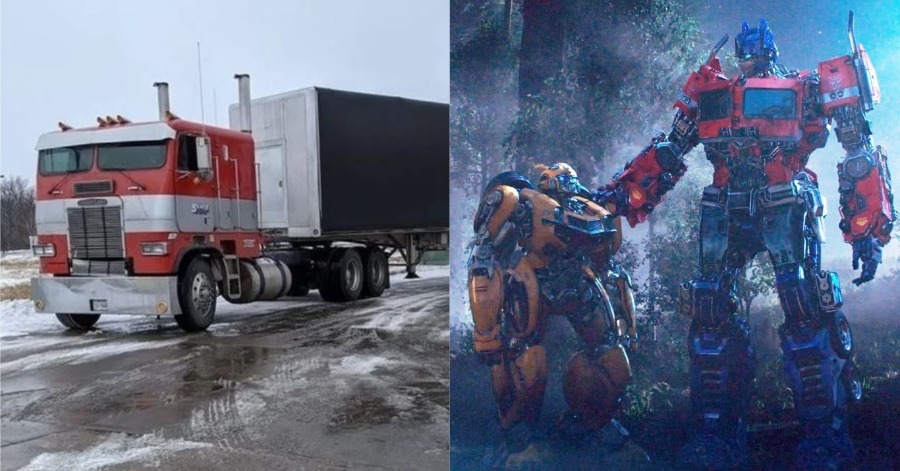 The '87 Freightliner is the truck model of Autobots leader Optimus Prime in the latest installment of the Transformers franchise, 2018's Bumblebee. The vehicle is now officially up for sale at Facebook Marketplace. At a price of $21,600, as reported by Seibertron.com.
An official listing for the vehicle reads, "I have zero clues on the total miles. It's got 85k on an overhaul without paperwork. New front rear end. New air compressor as of February 23 last year. This truck was featured in the ending scene of the motion picture Bumblebee, so it is the legitimate Optimus Prime. Ok, now here's what it needs: new driver's side door, some fenders, the lower section of the grill."
The owner added that the vehicle has not been driven in over a year.
 The truck is still available for sale for now. Interested parties should contact their current owner via a Facebook private message.
News of the truck hitting the market came after Netflix confirmed it will release a brand-new animated series inspired by the Transformers BotBots line of toys.
For now, a sequel to Bumblebee has not yet confirmed but in 2019, the film's producer Lorenzo di Bonaventura said that a potential next film would feature Bumblebee and Optimus Prime as co-protagonists.
(Video) "Alhamdulillah We Got To Help 13 Families" – As'ad Motawh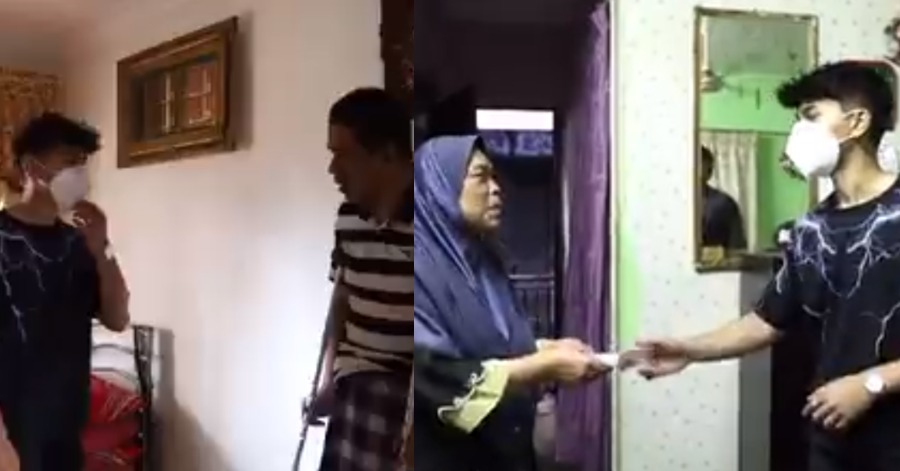 Recently, a particular Malaysian singer named As'ad Motawh has posted a latest video that got the attention and praise from many netizens. As he is increasingly active on the YouTube site with a variety of interesting experimental social content, he decided to use the platform to spread positivity and kindness everywhere.
The latest video uploaded by As'ad Motawh on his own YouTube page this time around shows the singer doing some charity works by donating essential items to many underprivileged families around Gombak and also Ampang.
View this post on Instagram
From the posted video, As'ad Motawh said that he has prepared some kitchen necessities such as cooking oil, eggs, rice and many others to be given to each family in need. According to him, the necessities he provided were daily items that we often use. Other than that, As'ad  Motawh also can be seen paying the rent for the residents.
Sources: Instagram As'ad Motawh, YouTube As'ad Motawh.