(Video) Malaysians Can Observe Spectacular Geminids Meteor Shower This 13 & 14 Dec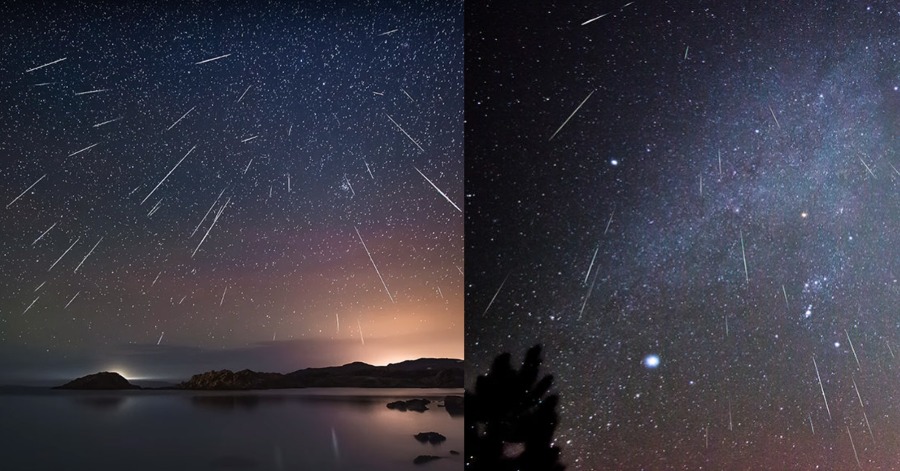 Good news for skywatchers, as this month you will be able to enjoy the Geminid meteor shower, which is considered one of the best showers of the year.
The meteor shower phenomenon which is expected to start from December 4 until December 17 is said to peak on December 13 to 14.
According to the National Planetarium, Malaysians have the opportunity to witness the maximum Geminids meteor shower from 8.30 pm (December 13) until early morning (December 14) Malaysian time.
Although the meteor shower phenomenon is a common natural phenomenon, this event still amazes many people on the earth.
The Geminid meteor shower comes from the direction of the constellation Gemini due to possible collisions with other 'objects' in the past so as to eventually produce meteor rain from the particles resulting from the collision.
For those of you who want to see this phenomenon clearly, you are advised to go to a dark and distant place of light. It is better to move to a dark area with little light pollution. Viewers can expect a wide variety of meteors, including some fireballs, intensely color streaks, and even dimmer "shooting stars."
No need for binoculars or telescopes, you just need to lie down and get your eyes in the dark for at least 30 to 40 minutes so that the light can limit the number of meteors you see.
For those who do not know the difference between asteroids, comets, meteors, and meteorites, you can find out by watching the video below.
Sources: National Planetarium, Rmg.co.uk, Slash Gear, Youtube
Optimus Prime Truck From Bumblebee Movie Is Up For Sale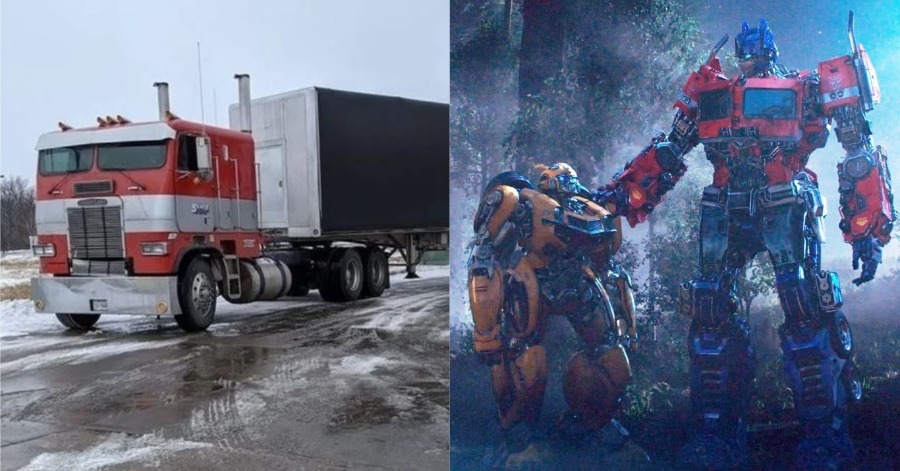 The '87 Freightliner is the truck model of Autobots leader Optimus Prime in the latest installment of the Transformers franchise, 2018's Bumblebee. The vehicle is now officially up for sale at Facebook Marketplace. At a price of $21,600, as reported by Seibertron.com.
An official listing for the vehicle reads, "I have zero clues on the total miles. It's got 85k on an overhaul without paperwork. New front rear end. New air compressor as of February 23 last year. This truck was featured in the ending scene of the motion picture Bumblebee, so it is the legitimate Optimus Prime. Ok, now here's what it needs: new driver's side door, some fenders, the lower section of the grill."
The owner added that the vehicle has not been driven in over a year.
 The truck is still available for sale for now. Interested parties should contact their current owner via a Facebook private message.
News of the truck hitting the market came after Netflix confirmed it will release a brand-new animated series inspired by the Transformers BotBots line of toys.
For now, a sequel to Bumblebee has not yet confirmed but in 2019, the film's producer Lorenzo di Bonaventura said that a potential next film would feature Bumblebee and Optimus Prime as co-protagonists.
(Video) "Alhamdulillah We Got To Help 13 Families" – As'ad Motawh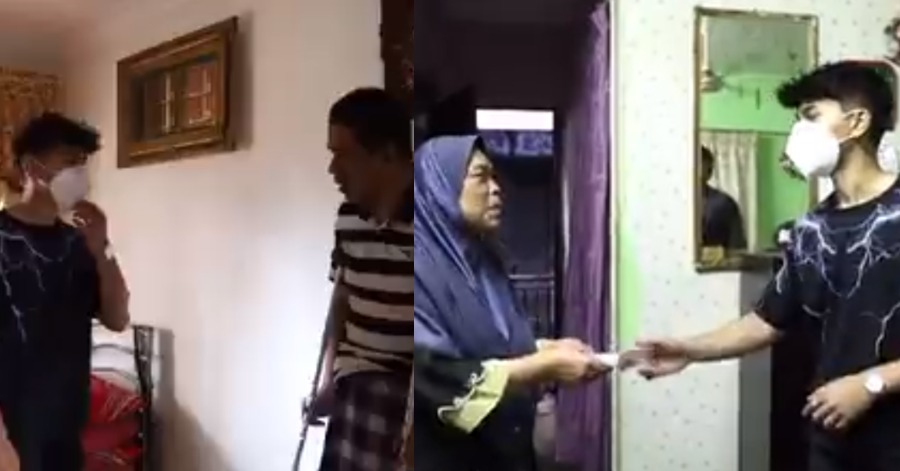 Recently, a particular Malaysian singer named As'ad Motawh has posted a latest video that got the attention and praise from many netizens. As he is increasingly active on the YouTube site with a variety of interesting experimental social content, he decided to use the platform to spread positivity and kindness everywhere.
The latest video uploaded by As'ad Motawh on his own YouTube page this time around shows the singer doing some charity works by donating essential items to many underprivileged families around Gombak and also Ampang.
View this post on Instagram
From the posted video, As'ad Motawh said that he has prepared some kitchen necessities such as cooking oil, eggs, rice and many others to be given to each family in need. According to him, the necessities he provided were daily items that we often use. Other than that, As'ad  Motawh also can be seen paying the rent for the residents.
Sources: Instagram As'ad Motawh, YouTube As'ad Motawh.
(Video) Young Malaysian Decorates His House Fence Beautifully Just By Using Items From 'ECO Shop'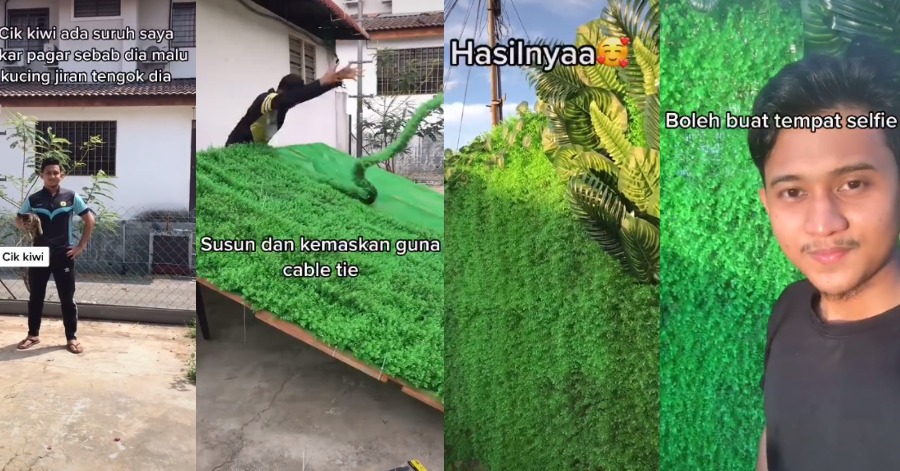 Nowadays, people do not necessarily need to spend a huge load of money just to decorate their house. All the items that they need can just be bought from the RM2 store. That is what a young Malaysian named Muhajir Zakaria has done to decorate his house's fence to have more privacy. He shares the whole journey that he has to go through before he finally succeeds to decorate his house's fence.
He posted about his journey in a form of a video on his own TikTok platform and it is definitely amazing. This Malaysian named Mujahir Zakaria said it all started when he wanted to buy artificial leaves to decorate the fence of his house in Simpang Pulai, Perak.
In the TikTok video, he stated that he has to travel to three different ECO shops just to obtain all of his materials that he wanted to use to decorate his house's fence. He succeeded to buy all the items he wanted and in the last store that he went to, he decided to just go home with a sack containing all the artificial leaves and people keep staring at him because of that.
He even said that he did not even care from all the staring because he finally gets what he wanted. The message that he wanted to deliver here is we have to put our best efforts to get what we wanted.
Then, he shared a TikTok video where he decorates the fence of his house. The items that he need were only woods, hammer, nails, tie cable, wood glue, artificial leaves, and also the net.
After he went through a lot of effort to finish his 'DIY' decoration, he finally completed the decoration for his house's fence and the result is totally amazing and looking so beautiful. Such a great idea that many people can use to decorate their house. A lot of money could be saved just by doing it.
Sources: TikTok Muhajir Zakaria