(Video) Native American Youth Use TikTok to Spreads Awareness On History of Native American Boarding Schools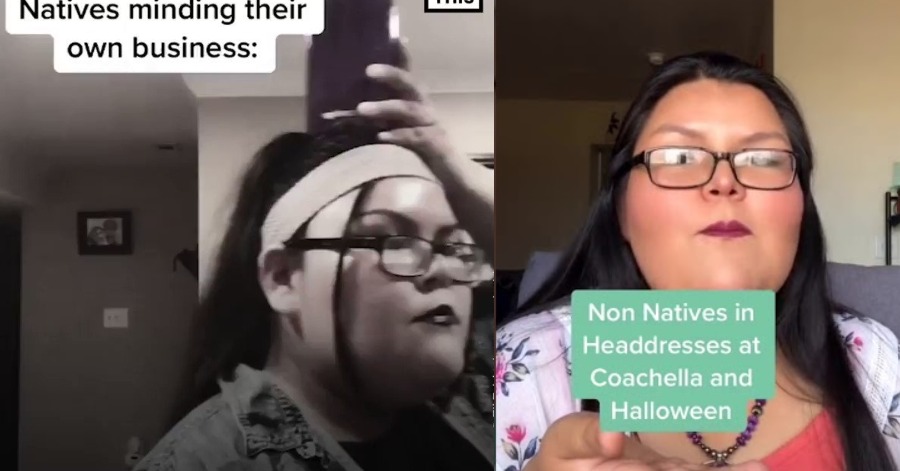 This native American youth is using her platform on Tiktok to educate the people about Native American boarding schools.
Many families in America would often refuse to acknowledge the horrible truth that would probably rise up more conflict. American culture has been brought up by countless genocides and colonizing, and history has been whipped to take care of the country's image.
Currently, the United States is home for all races from all over the world, and peace has been achieved for a long time but the people who were affected by the massacres still could not forget.
These Native youth are using TikTok to raise awareness about the history of Native American boarding schools pic.twitter.com/iEH8NU18K6

— NowThis (@nowthisnews) December 2, 2020
The user @thatonenavajogirl is hoping that her content would spread the awareness of the history that has been wiped out.
In the 1860s, the Navajo populations and all the Natives all around the country were moved by the U.S. government and forced to attend a boarding school so they could entirely be adapted to the American-European culture.
These populations would lose their sense of identity and forced to move away from their origins, leaving them behind to take the new.
Tatiana Tom was raised on the Navajo reservation, where she would share videos and Tiktok of her life and the history of her ancestors.
In the video, it also shows a fellow Native that had experienced the history that was hidden for so long, and he tells that he was very scared at what he had gone through.
Source: @thatonenavajogirl, Twitter @nowthisnews
Food Review: Are You A Coffee Lover? Try This Local Brand, ZUS Coffee!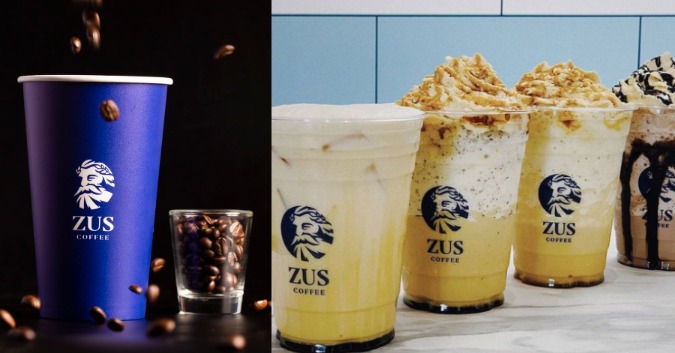 ZUS Coffee has taken over the Klang Valley by storm with its affordable specialty coffee beginning in December 2019.
It now has more than 10 locations spread across Malaysia and a wide range of drinks to choose from. ZUS Coffee keeps its drinks fun and affordable; this means that you get the best out of what you paid for.
Sejak PKP 2.0 ni mesti ramai yang rindu coffee fix yang jual dekat kedai kan. Korang boleh cuba try test Zus Coffee ni. Baru tau ni brand tempatan.

Sapa pernah try? Best tak? pic.twitter.com/v2PhrNTrkB

— Typical Malaysian (@TypicalMsian) January 21, 2021
The Twitter user @TypicalMsian recommended getting their app here or using Foodpanda and Grabfood to get your hands on their coffee.
If you don't know what to check out first, it's safest to go try out their best-selling drinks!
Their best-sellers consist of the four; ZUS Gula Melaka, Genmai Matcha Latte, Black Sugar Latte, and Thunder. Surely these drinks are very delicious!
Learn more about ZUS Coffee on their website or can go directly to the ZUS Coffee Facebook and Instagram page.
View this post on Instagram
Source: @TypicalMsian, Facebook, Instagram, ZUS Coffee
(Video) Popular Comedian Shuk Sahar Makes An IG Live, Can Be Heard A 'Voice' Crying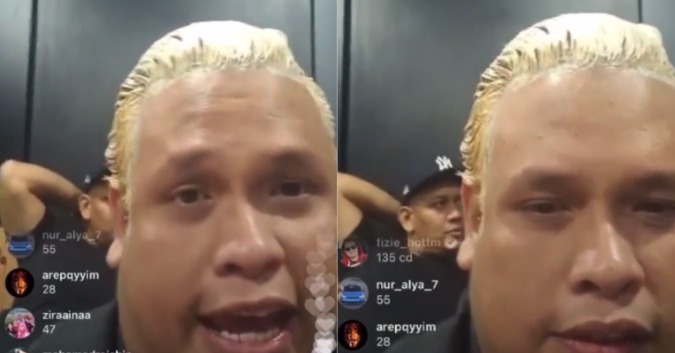 A popular Malaysian comedian, actor, host, and radio presenter that is Shuk Sahar just recently shared a scary incident that happened towards him and his friends on his official Instagram social media platform.
Shuk has uploaded a short clip from his Instagram Live. The particular Instagram live is the one in which he played riddles with his followers while he was in the elevator.
View this post on Instagram
He stated in his posting, "I really did not notice the voice that entered my live video. I did not hear anything when I am doing that Instagram Live. At first, I'm just doing a normal live video on Instagram. Then we played some riddles about name and age. Who wins would get RM150".
He also added, "Then, when I looked at the comment section. everyone said that they heard a crying voice while I did not hear anything in there".
Shuk added, he only noticed the incident when people sent him the short clip then he really heard the voice of a woman crying.
"Honestly, I just recently moved into this house and I never had the chance to do any "doa Selamat" yet. It's okay, tomorrow I will seek an Ustaz to confirm what actually happen", he said in his posting.
People also really shocked with the occurrence that happened and commented:
Sources: Instagram Shuk.
(Video) Ringgo Arrow Entertains Customers With His Vocal While Making 'Roti Canai'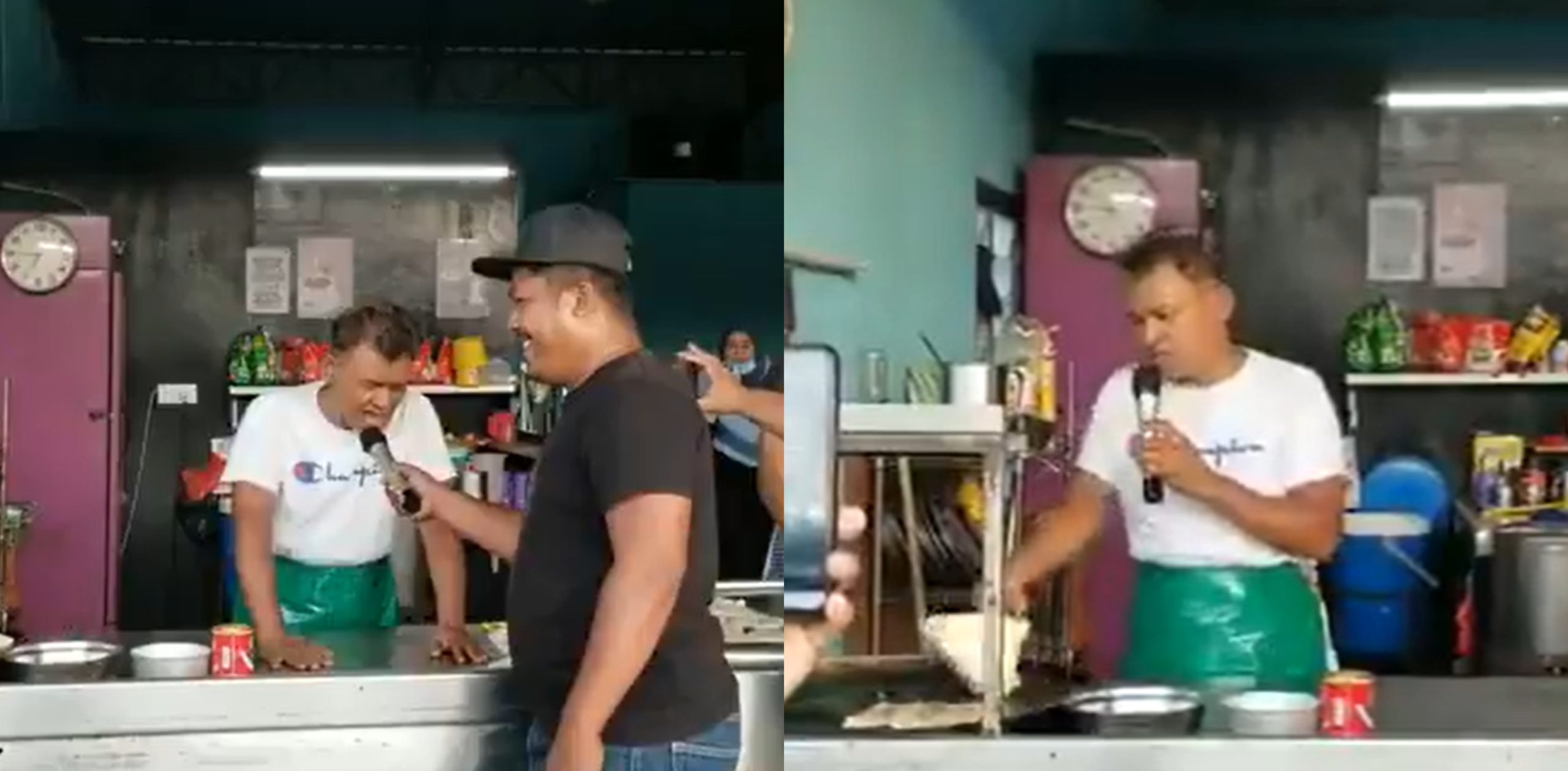 A user on Twitter, under the name @mayom____, has shared a video, showing a man who's making roti canai, a very popular dish in Malaysia, while singing to a Malay song.
Turns out, the man in the video is the actual singer of the song! He used to sing and entertain fans, now it does not win the hand of serving customers and spreading roti canai at a shop in Kampung Sungai Petai.
In the tweet, there was a Twitter user who explained that the man was the vocalist of the group Arrow, Ringgo, which was once popular in Malaysia.
Ini lah suara telan kaset Ringgo(Mohd zain ramli)adalah vokalis kumpuln Arrow Tahun 90-an sehingga sekarng. Nyanyian from heart

Song-Sendu Dihatimu Rindu Dijiwaku pic.twitter.com/Nx3II3U8FE

— Singo (@syyahrl) January 22, 2021
That is the routine life of the vocalist, Ringgo which is far different compared to 26 years ago. He serves food now for a living, especially after the Movement Control Order (PKP) started last March.
Steady abang tarik sambil tangan tebar roti canai pic.twitter.com/NJcxVl1Pgs

— m. (@mayom____) January 21, 2021
In the video, you can see the man flipping roti canai as he sings the lyrics to his song, ever so effortlessly. For the full video, you all can watch it here that was uploaded by Nick Yie Channel.
For anyone who wants to buy a car, @mayom____ is a Toyota Authorized Sales Advisor. You can direct Whatsapp to her at this link here to find out more.
Source: @mayom____, Nick Yie Channel