(Video) Oregon Has Decriminalized Drug Possession And Here Is Why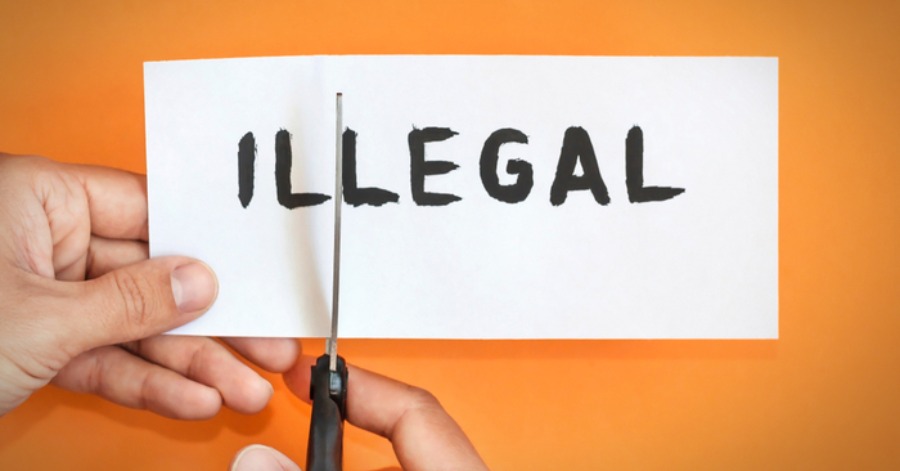 On November 3, 2020, Oregon became the first state in the United States to decriminalize possession of all drugs. With over 58 percent of the vote, Measure 110, a ballot initiative sponsored by the Drug Policy Alliance, a non-profit lobbying organization supported in part by Mark Zuckerberg of Facebook, passed.
It is no longer a criminal offense in Oregon to possess heroin, cocaine, methamphetamine, and other narcotics for personal use.
The step by Oregon is radical for the United States, but to some degree, many European nations have decriminalized drugs. There are three key arguments for this big drug policy change.
1. Drug prohibition isn't working
President Richard Nixon declared drugs "public enemy number one" in 1971 and began a "war on drugs" which is still going on today.
The obvious reason for severely prosecuting drug users is to discourage drug use. But the deterrent impact of strict criminal penalties, if it exists at all has been found to be minimal by decades of study, including our own on marijuana and drugs generally. This is particularly true for young people, the majority of whom are drug users.
As a consequence, the U.S. has both the highest rate of imprisonment in the world and among the highest rates of illicit drug usage. In the United States, nearly 1 in 5 imprisoned persons is for a drug crime.
Other effects of problematic substance use such as harm to health, diminished quality of life, and strained family relationships, are more powerful deterrents than criminal punishments, criminologists find.
Since drug criminalization does not actually deter drug use, it is not really improved by decriminalization. Portugal, which in 2001 decriminalized the personal use of all drugs in response to the high illegal use of drugs, has a much lower substance use rate than the European average. For example, the use of cocaine among young adults aged 15 to 34 is 0.3% in Portugal, compared to 2.1% across the EU. Likewise, amphetamine and MDMA intake in Portugal is lower.
2. Decriminalization would save money
It's costly to apprehend, convict and imprison persons for drug-related offenses.
The Harvard economist Jeffrey Miron reports that in 2016, all expenses related to government drug prohibition were US$ 47.8 billion nationally. That year, Oregon spent approximately $375 million on drug prohibition.
Oregon will also redirect some of the funds previously used to pay for around a dozen new statewide opioid prevention and recovery facilities for drug control, which has been shown to be a far more cost-effective approach.
Any tax revenue from legal sales of marijuana, which in 2019 exceeded $100 million, will also go to programs for addiction and rehabilitation.
Between 2017 and 2019, Oregon spent around $470 million on drug abuse care.
Not everyone who uses drugs wants therapy. Decriminalization makes support available to those who use it and keeps those users out of prison as well as recreational users.
3. People of color is targeted
The mitigation of the major racial and ethnic inequalities associated with drug enforcement is another goal of decriminalization.
In the United States, illegal drug use is approximately equal across races. Yet people of color are disproportionately more likely to be searched, convicted, and incarcerated for a drug-related crime. Drug offenses can be subject to lengthy jail terms.
Discretion in drug policy and punishment suggests that prohibition is one of the leading causes of detention of people of color in the United States-an injustice that many Americans gradually accept on both sides of the aisle.
Departments, freed from police use of marijuana, can redirect their efforts to combat crime and solve violent crimes such as murder and theft, which require time to investigate. That could help rebuild some trust between law enforcement and the communities of color of Oregon.
Risks
Of course, nothing comes without risk, especially if it's something as dreadful as drugs. Without the criminalization, it would affect how children view the use of drugs.
"I think it sends a really bad message to them and influences their perception of the risks," James O'Rourke, a defense attorney who helped organize the opposition to measure 110, told the news site OPB in October.
As far as the research shows, the use of marijuana, even though it became legal, has not seen any significant rise among teenagers or young adults – actual data shows in some states, it actually declines.
Apparently, banning a behavior only makes it more appealing to the young. Changing the drug's view from a crime to an actual health concern might have decreased its alluring qualities to them.
In any big shift of strategy, there are dangers. The question is whether the consequence of the new strategy is a net profit.
Complete decriminalization has proved more humane and successful in Portugal than criminalization. Since drug users should not care about facing criminal charges, it is more likely that those who need help will seek it and get it.
The opioid death rate in Portugal is five times lower than the EU average, which is itself much lower than that of the United States. Since 2001, HIV infection rates among injection drug users have also fallen massively.
These policies demonstrate that the use of problem drugs is a dilemma to be handled by public health, not a battle that can be won.
Below shows a video of the people who were jailed for drug possessions, and they explained how jailing them didn't help with their addiction.
Don't Believe Fake News About COVID-19 Vaccines – Senior Citizens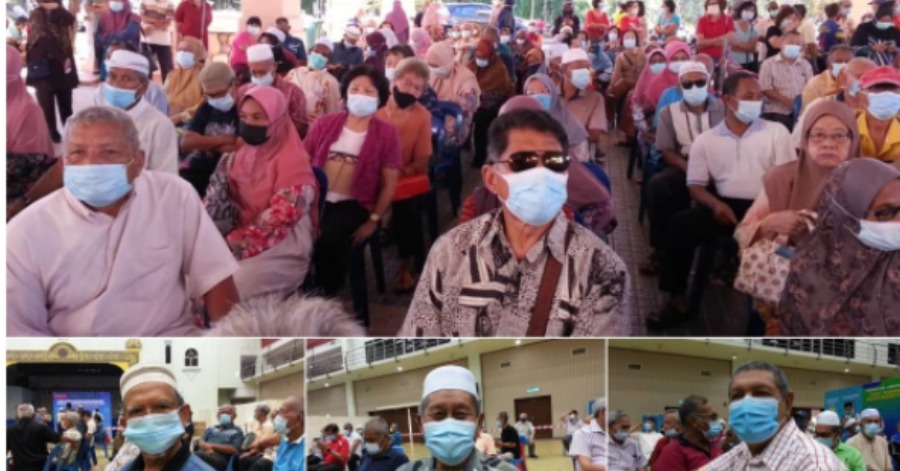 KANGAR, May 11  — Senior citizens who successfully completed two doses of COVID-19 vaccine under the National COVID-19 Immunisation Programme yesterday urged the public to stop worrying about getting vaccinated.
Nearly 1,000 senior citizens who received the vaccine at the Dewan 2020 vaccination centre (PPV) expressed their gratitude for not being easily swayed by the spread of fake news on social media claiming that the second dose of COVID-19 vaccine shot causing complications to the recipients.
The Ministry of Communications and Multimedia (KKMM)'s Quick Response Team's statement described the claims as untrue and advised the public not to disseminate such information which could cause confusion and anxiety among the community.
Meanwhile, one of the vaccine recipients, Shukor Shamsuddin, 74, from Taman Guru Jaya, hoped that the public would not be affected by the negative claims as the vaccine administered was safe.
"I wonder why there are still those, especially educated people, who are still afraid to get vaccinated. In fact, there are still many who have yet to register," told Bernama yesterday.
Shukor, former director of the Perlis Social Welfare Department, said he did not feel sick during or after receiving the second or first dose of the vaccine.
Another recipient, former Perlis footballer, Salim Muhamad, 72, appealed to those affected by the negative claims to immediately register for vaccination as it would not only save themselves but also helps others to form group or herd immunity.
"Those who are afraid of getting vaccinated are lying to themselves as we all know that we need to put efforts when facing a disaster or disease," he said.
Former lorry driver, [email protected] Hassan, 73, from Nesam, Bintong said he wondered why many urban residents and educated people were afraid to get inoculated, while he and many friends who were lorry drivers and farmers were responding positively to the government's call to get vaccinated.
"For us villagers, in our minds, if we don't get the vaccine shot then we will be more susceptible to COVID-19 virus. If we contract the virus, it will not only threaten our own lives but also the lives of our family members, neighbours and the general public," he said.
Sources: BERNAMA
China's CoronaVac Vaccine Safe: Azerbaijani Acting Health Minister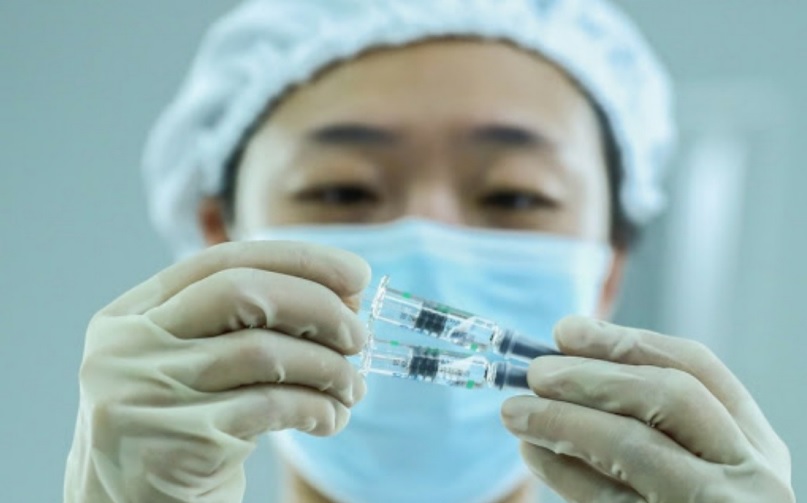 BAKU, May – Azerbaijan's acting health minister Teymur Musayev on Thursday said the CoronaVac vaccine made by China's biopharmaceutical company Sinovac Biotech is fully safe.
Speaking at a press briefing of the operational headquarters for COVID-19 prevention and control, Musayev said that 1.6 million people in the country have got their first dose of the Chinese-made vaccine so far, while 600,000 people have received both.
According to Xinhua news agency, Musayev said Azerbaijan enrolled the CoronaVac vaccine for mass vaccination, describing it as "completely safe."
Infection cases among those who received both doses were minor, he said.
"We embark on a new phase of vaccination against COVID-19 in Azerbaijan from May 10 that will enable citizens above 18 to be vaccinated. This means we now have sufficient quantities of the jab," Musayev said.
Azerbaijan launched the mass vaccination in January.
Source: BERNAMA
COVID-19 Developments Remain Complicated In Regional Countries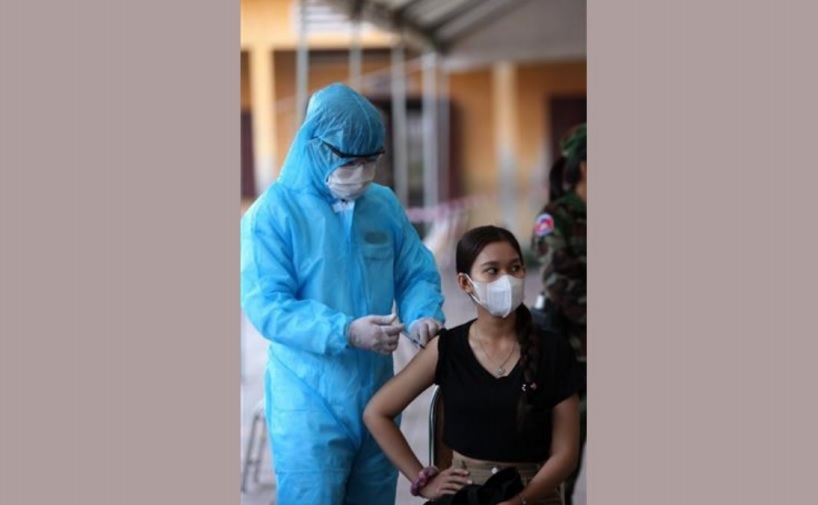 HANOI, May 6  — The COVID-19 development in several countries in the ASEAN region remain complicated, Vietnam News Agency (VNA) reported.
In Laos, the Health Ministry had confirmed 46 new COVID-19 cases on May 5, mostly in Vientiane and Bokeo province with 19 and 15 cases, respectively.
From May 4, the Lao government decided to apply lockdown for additional 15 days until May 20.
So far, Laos has discovered 1,072 COVID-19 cases, including 99 recoveries and no death.
Meanwhile in Thailand, the pandemic is still developing complicatedly with 2,112 new cases confirmed on May 5 and 15 deaths, raising the total cases to 74,000 cases, with 318 deaths.
Bangkok is still a hot spot of COVID-19 with 789 cases, VNA reported.
In Indonesia, 155,000 soldiers and policemen will be deployed within the framework of Operation Ketupat Jaya 2021 from May 6 to 17 to minimise the spreading of COVID-19 during the Muslims Eid al-Fitr holidays from May 13 to 14.
Some 4,276 personnel will be stationed in the capital city and its adjoining areas. The Jakarta Police will deploy these personnel at 14 isolation points and 17 check points.
The Operation Ketupat Jaya 2021 is being conducted to block access to and from Jabodetabek, to maintain security, and to monitor the implementation of health protocols to stem the transmission of the coronavirus disease before, during, and after Eid al-Fitr, among others.
Meanwhile, spokesperson for the COVID-19 Handling Task Force Wiku Adisasmito armed that all forms of homecoming activities, including the local homecoming, are banned during Ramadan and Eid al-Fitr to lower the rate of COVID-19 infection.
At the same time, Malaysia's capital city of Kuala Lumpur will re-apply movement control order (MCO) from May 7. This will be the third time the city is placed in MCO to control the COVID-19 pandemic.
Malaysian Defence Minister Ismail Sabri Yaakob said that the order is given after 17 new clusters were recorded.
The order will be applied until May 20. Food premises, such as restaurants, food trucks, hawkers and kiosks, are allowed to operate from 6am to midnight only. Dine-ins are not allowed and food served are for delivery and takeaways only.
Malaysia on May 5 logged 3,744 new cases in the last 24 hours to bring the total to 424,376. There were 17 more deaths, bringing the total fatalities to 1,591.
The MCO was applied for the first time on March 18, 2020 and the second time on January 13, 2021.
The same day, Executive Secretary of the Philippine Presidential Office Salvador Medialdea said that the Southeast Asian country will ban tourists from Pakistan, Nepal, Sri Lanka and Bangladesh from May 7 to 14 as part of efforts to prevent the entry of SARS-CoV-2 variants found in India.
Travellers coming directly from those countries, or with a history of travel to any of them within the last 14 days, would be barred from entering, he said.
Earlier, the Philippines banned travellers from India from April 29 to May 14.
On May 5, the country confirmed 5,685 new COVID-19 cases and 178 deaths, raising the count to more than 1 million with 17,800 deaths.
In Cambodia, VNA reported that Prime Minister Hun Sen had on May 5 ordered to vaccinate more than 52,000 people in all areas in the red zones of Phnom Penh with COVID-19 vaccines, with the administration of the rst dose to be completed soon and the second dose to commence once the stipulated time frame has been
reached.
To date, more than 1.5 million people have been vaccinated with either Sinopharm, Sinovac or Covishield (AstraZenacca vaccines) since February 10.
The same day, the Cambodian Ministry of Health confirmed 672 new cases, raising the total cases to 16,971, including 110 deaths.
Source: BERNAMA