(Video) Ranjitsinh Disale: Global Teacher Prize Winner With A Good Heart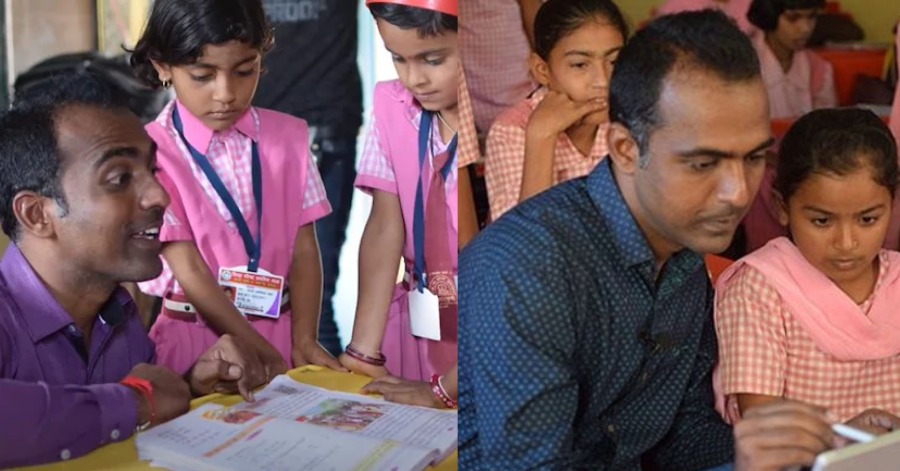 From Paritewadi, Maharashtra, a government teacher decided to split the prize money with the other nine finalists as his way of appreciating their work.
Ranjitsinh Disale, the winner of the Global Teacher Prize 2020, was known for embedding QR codes in textbooks. Not just that, he was also known for promoting education for girls and going against teenage marriages.
This government teacher has not only made history by winning the $1 million Global Teacher Prize 2020 but by wanting to share half of his prize to the other teachers nominated to the finals, as his support and congratulations for them as incredible teachers, including the finalist from Malaysia, Samuel Isaiah.
"The Covid-19 pandemic has exposed education and the communities it serves in a multitude of ways. But in this hard time, teachers are giving their best to make sure every student has access to their birthright of a good education," said Disale.
"Teachers are the real change-makers who are changing the lives of their students with a mixture of chalk and challenges. They always believe in giving and sharing," he continued.
"I believe, together, we can change this world because sharing is growing," Disale added.
Initially, he wanted to be an IT engineer, but with the influence of his father, Disale went through a teacher training college that had given him a new perspective.
Arriving at the Zilla Parishad Primary School in Paritewadi village to teach, the building was dilapidated, situated in between a cattle shed and a storeroom. The textbooks were not in the language the children use in, so Disale decided to translate the textbooks into the local language to help them to understand.
Using his engineering prowess from his days in college, he attached QR codes to primary class books so the children could scan them and get the links for lectures, homework, stories, and even audio poems.
Disale was the first to introduce the QR code system in schools. After submitting a proposal and a pilot scheme that proved to have worked, the Maharashtra government decided to apply the idea to schools all over the state in 2017.
Eventually, the authorities announced that all National Council of Educational Research and Training (NCERT) books across the country will have the QR code system embedded in the next year.
Not only that, but Disale has spread awareness on how teenage marriages are bad for the youths, and how education in girls are important to lead better lives.
There have been no teenage marriage reports in a while, and the attendance for girls in schools stay at 100%.
Disale's focus is not only on schools but to build a better and more peaceful future between the people that live in conflict, like India-Pakistan, Palestine-Israel, Iraq-Iran, and United States-North Korea with the 'Let's Cross the Borders' project.
Lasting six weeks, as many as 19,000 students from eight countries have taken part in the program that matched them with the cross-border peace buddy whom they have to interact and befriend.
Disale also has his own science lab inside his house to better help him demonstrate scientific experiments with more mastery.
Disale has won multiple awards for his credible works, like the Innovative Researcher of the Year 2016 award, and the National Innovation Foundation's Innovator of the Year 2018 award.
His work has also been mentioned in Microsoft CEO Satya Nadella's book 'Hit Refresh'.
"By sharing the prize money, you teach the world the importance of giving," said Indian education philanthropist Sunny Varkey, the founder of the prize.
"I now encourage you to use this platform to give all teachers a voice. There is not a moment to lose as it will fall on young people to find solutions to problems that their parents and grandparents have lacked the will to solve, including climate change, conflict, and global pandemics," he said.
"Teachers like Ranjitsinh will stop climate change and build more peaceful and just societies. Teachers like Ranjitsinh will eliminate inequalities and drive forward economic growth. Teachers like Ranjitsinh will save our future," said Stefania Giannini, Assistant Director-General for Education at UNESCO (the United Nations Educational, Scientific and Cultural Organisation), a partner of the initiative.
The Global Teacher Prize saw over 12,000 nominations and applications from over 140 countries. Among them, Ranjitsinh Disale made it to the top 10.
His fellow finalists are Olasunkanmi Opeifa from Nigeria, Jamie Frost from the UK, Carlo Mazzone from Italy, Mokhudu Cynthia Machaba from South Africa, Leah Juelke from the US, Yun Jeong-Hyun from South Korea, Samuel Isaiah from Malaysia, and Doani Emanuela Bertan from Brazil.
Wow! Here's THE MOMENT Stephen Fry announced Ranjitsinh Disale as the Winner of The Global Teacher Prize 2020! Congratulations Ranjit! Watch here: https://t.co/9t5GXaIJ58 @ranjitdisale @stephenfry #GTP2020 #TeachersMatter #globalteacherprize #India @NHM_London @UNESCO pic.twitter.com/eQjSosGQwY

— Global Teacher Prize (@TeacherPrize) December 3, 2020
Source: Global Teacher Prize, India Today
Teenager Throw Books In The River, KASA Invited Him To Be Part of 'Friends of River Malaysia'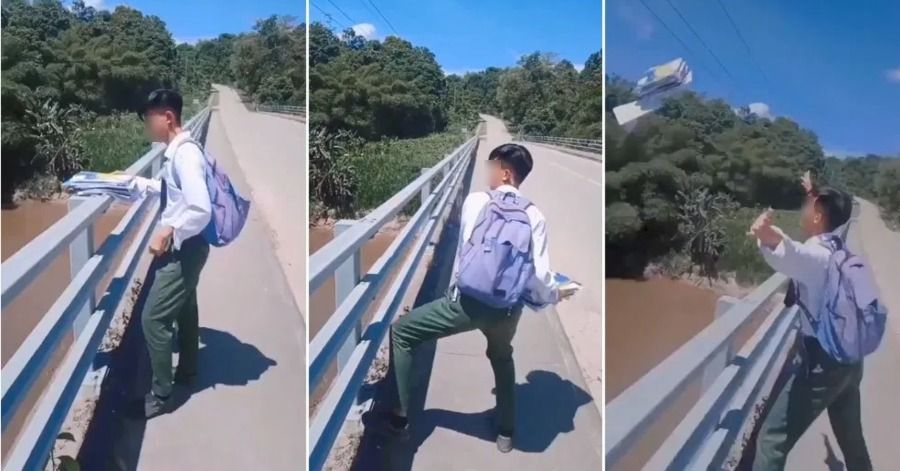 Recently, there has been a video that went viral showing a teenager who decided to throw away all of his revision books and also revision papers into the river right after he finished his Sijil Pelajaran Malaysia (SPM) Examination. This video has received a lot of backlash from a lot of netizens. However, the Ministry of Environment and Water (KASA) has taken a different approach for this particular student.
In a Facebook post of the KASA page, they have invited this student who became viral recently to join Friends of River Malaysia (Sahabat Sungai Malaysia).
According to the Facebook post, KASA has stated that they asked the cooperation of people who knew the student to quickly contact the ministry. They said, "If anyone knows this brother, KASA would like to invite this brother to become a member of Friends of River Malaysia".
They also added, "We want to invite him to launch a river cleaning program nationwide in conjunction with World Water Day on March 22. God willing, through the education and support of the community, not only this younger brother, but many others will be more sensitive about the cleanliness of the river".
Netizens agree with the steps taken by the Ministry of Environment and Water against the teenager. According to netizens, the move indirectly teaches the people in the country to love the environment.
Success Story: Cheryl K, Malaysian-Born Who Dreams To Be A Singer Finally Made It To 'American Idol'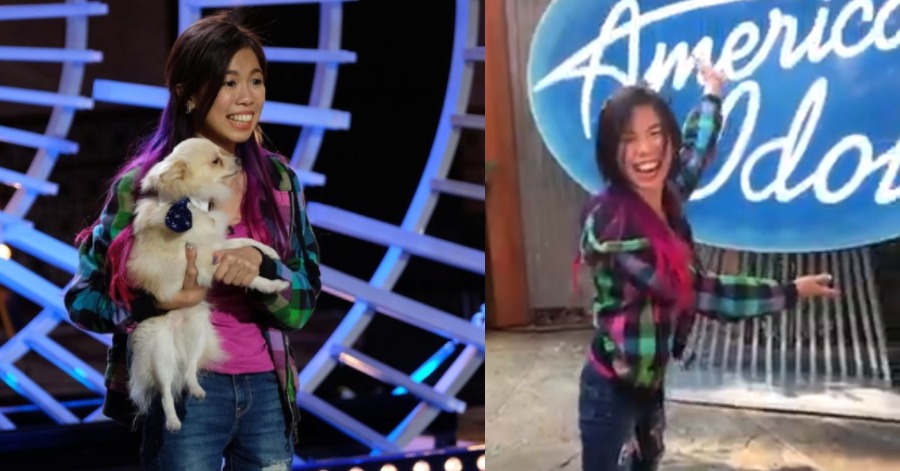 Cheryl K is actually a 25-year-old Malaysian-born who just achieve the dream of her life lately. She has dreamt of becoming a singer since she was a little girl. She has been watching 'American Idol' her entire life and this particular high hope woman from Shah Alam had always hoped of making it to the big screen someday. Recently, she has announced that she finally made it.
Cheryl K was featured in an 'American Idol' episode that aired on the 7th of March. In that episode, she has performed for amazing judges are Lionel Richie, Katy Perry, and also Luke Bryan.
View this post on Instagram
Actually, Cheryl K is definitely not a stranger to the music industry. In fact, she becomes famous and well known when she has auditioned and eventually chosen to sing the song 'Money (That's What I Want)' which is one of the hit songs in the amazing movie of 'Crazy Rich Asians' back in the year of 2018. It was her most notable debut singing a unique version of Barrett Strong's 'Money (That's What I Want)' in both English and also Mandarin version.
Cheryl K then has released three self-written and also co-written singles that are 'Here to Stay', 'Who Are You' and also 'Better'. She also has taken home multiple awards for her own talents. She represented Malaysia in the World Championships of Performing Arts (WCOPA) in Hollywood and won four Gold medals including a Hollywood Industry Award and Champion of the World Senior Division Awards. She was then invited again to perform as the opening guest artist for the competition's 23rd Annual WCOPA Grand Finale.
Other than that, she was an Olympics-style competition for performing arts. Cheryl K has also been featured in notable publications, such as The New York Times, Glamour magazine and also Billboard magazine.
View this post on Instagram
Sources: Instagram Cheryl K, YouTube WaterTower Music.
Menara Kuantan 188, Latest Iconic Landmark For Pahang's First City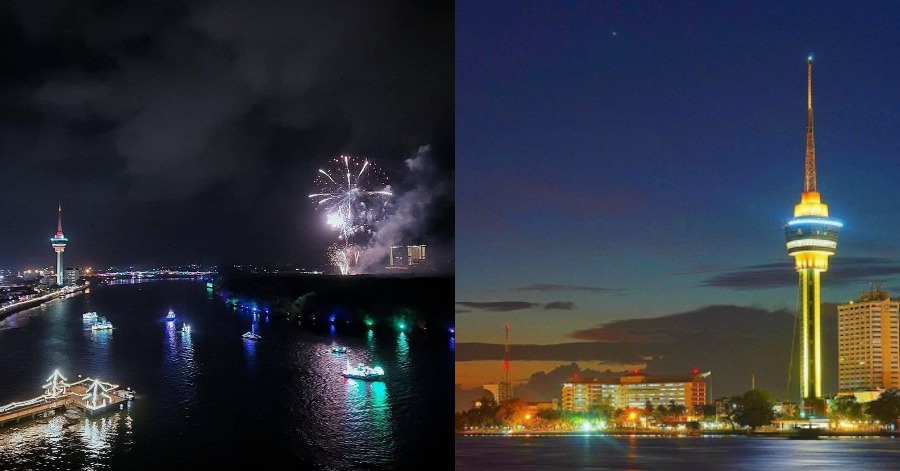 KUANTAN, March 8 — Menara Kuantan 188, which stands proud on the banks of Sungai Kuantan here, is not only the latest iconic landmark of Pahang's first city, it also sets the night and weekend moods of Kuantan.
Since the first day of its official opening on Feb 22, the tower, designed with a tapered profile to symbolise the old Malay weapon of the spear and the tip of the spear – like in the coat of arms of Pahang – has been receiving visitors non-stop who want to check out the second tallest lookout tower in Malaysia and also the tallest tower in the East Coast Economic Region (ECER).
While viewers will be impressed by the majestic tower during the day, at night the tower formerly known as Menara Teruntum, illuminates with coloured lights and shines over Kuantan Waterfront.
Visitors taking the glass elevator are treated to magnificent views of Kuantan city until they reach the tower porch, which was built inspired by the leaves and flowers of the Teruntum plant (lumnitzera racemosa), once said to be abundant on the banks of Kuantan River.
Those who like to take pictures will be spoilt to no end as Menara Kuantan 188 offers a 360-degree scenic view of the city, with each angle offering Instagram-worthy shots.
Private sector employee, Lee Chern Lai, 40 said she was lucky to be living in the digital era of smart phones or she would have needed rolls and rolls of films as she and her five friends could not stop recording their memories here.
"Not just pictures, we also recorded videos to be uploaded on Facebook. We hope our other friends could visit this tallest structure in the ECER to experience it themselves.
"I have received many 'likes' for my photos and saying that they couldn't wait to come here. My photos have become a teaser for those who couldn't be here due to the current no inter-state travel ruling," she told Bernama here today.
Lee said the location of the tower is also very strategic as there are many other interesting spots within walking distance such as the Kuantan Art Street, Taman Kerang, a row of old shops in Jalan Besar and Kuantan Waterfront that allows visitors to take pictures with the giant sign 'KUANTAN ', which is white during the day before changing its colour at night, thanks to the clever play of lighting.
The more adventurous can try daring activities to be offered at the tower, officially opened by Yang di-Pertuan Agong Al-Sultan Abdullah Ri'ayatuddin Al-Mustafa Billah Shah on Feb 21, such as the skywalk, pole climbing and base jumping with a rope from 104 metres high, the first of its kind here, when it starts operating later.
Menara Kuantan 188, developed by the federal government through the East Coast Economic Region Development Council (ECERDC) in collaboration with the Pahang government, began construction in August 2017 and obtained a Certificate of Completion and Compliance in November 2020 before being handed over to the state government in December last year.
ECERDC chief executive officer, Baidzawi Che Mat said Menara Kuantan 188 would complement other tourist attractions featuring the rich history, heritage and natural treasures of the Tok Gajah state, especially in the nearby areas, such as Kuantan Waterfront which is poised to become a tourist attraction and result in more economic inflow that will further boost the socio-economic development of the ECER, especially in Pahang.
"The development of Kuantan Waterfront is part of ECERDC's overall strategy to boost the tourism sector as well as increase investors' interest in the surrounding areas with various exciting activities that have the potential to attract locals and foreigners. It will increase tourism activities in this area," he said.
Meanwhile, a native of Kuantan, Badarudin Jaafar, 68, said he never thought a tower with a modern design would stand majestically on the site which was previously a bus station with food stalls where he used to frequent as a civil servant for 32 years.
After seeing the viral photos on social media, he and his family members could not wait to visit the tower. Since it was crowded on the weekend, Badarudin took his family there on a Wednesday afternoon, when most people were at work.
"My dream to enjoy the view from up above finally came true. It is indeed beautiful, yet it gives me a sense of forlorn looking down at what used to be for me. Being up there makes me proud to be a Pahang-born and to have a tower that we can be proud of," he said.
Badaruddin also hoped that the tower, named after its height, could boost Kuantan's tourism sector and help the locals, including fishermen, seafood product entrepreneurs, hotel and home stay operators, and small traders in the district.
Kuantan has various attractive tourist destinations such as a happening city, fishing villages such as in Beserah, beaches (Teluk Cempedak, Pantai Sepat, Pantai Balok and Pantai Batu Hitam) as well as natural parks such as Hutan Lipur Sungai Pandan, Pelangi Waterfalls in Sungai Lembing as well as Teruntum Mini Zoo, he said.
"I do hope some parties can come up with boat rides along Kuantan River which has the potential to be a popular tourist activity, as done elsewhere. In fact, it can also help boat operators generate some income," he added.
Mural artist at Kuantan Art Street, Ahmad Fadzril Abdul Ruzsnan, 27, also welcomed the opening of Menara Kuantan 188 as it meant turning the back alley of a row of shops in Jalan Besar here into their 'art canvas' as a tourist attraction, including on weekdays.
Ahmad Fadzril said if before this they could take their time to complete a 200-metre mural, now they worked under the watchful eyes of tourists because many would walk to Kuantan Art Street after visiting Menara Kuantan 188, which is less than 100 metres away.
Source: BERNAMA