(Video) The First UNIQLO 'Roadside Store' In Malaysia Officially Opened Tomorrow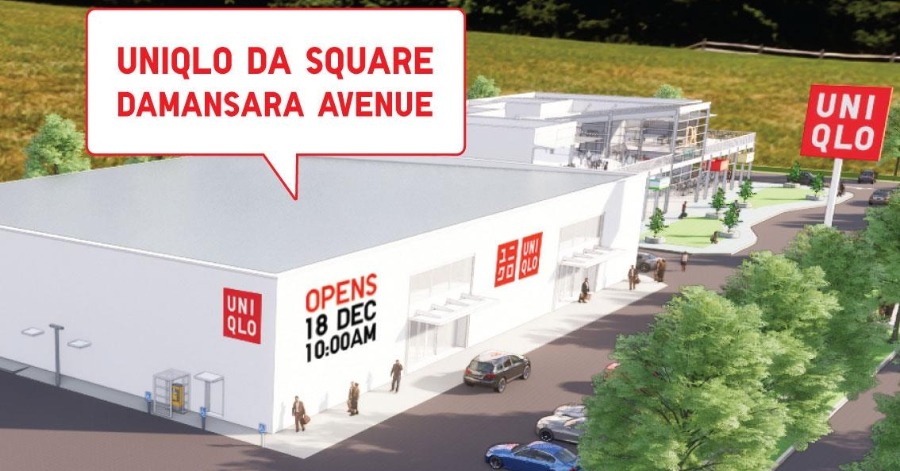 After announcing the news last month, the long-awaited day has arrived when the first branch of Uniqlo 'Roadside Store' will be open to the public starting tomorrow.
Uniqlo DA Square will offer the latest clothing and accessories of this brand in an area of 15,100 square feet.
Not only that, Malaysia is the 5th country outside of Japan to have special boutiques like this after South Korea, Taiwan, Thailand, and the Philippines. The arrangement of clothing categories is also made similar to the roadside stores in Japan for a more comfortable and organized shopping experience.
In addition, Uniqlo DA Square is also the first boutique Uniqlo has an exhibition for AIRism sheets for your bedroom. For those of you who want to customize your own design, there is a UTme column! for you to work on clothes and tote bags. This service is only offered here at Uniqlo Fahrenheit 88 boutique only.
Special to celebrate the official opening of Uniqlo DA Square, the first 500 customers who come to this boutique will receive a special goodie bag. For those of you who make a purchase of RM200 in one receipt, you will get a beautiful Uniqlo U bag for free.
If you are a fan of each of these brands, this location is indeed comfortable and beautiful for your OOTD photos. Feel exactly in Japan when taking pictures here later.
UNIQLO DA Square Roadside Store
Address: A-G-1, Lot 2005, Persiaran Perdana, Bandar Sri Damansara PJU 9, 52200 Kuala Lumpur
Hours of operation: 10 am – 10 pm
 

View this post on Instagram

 
Sources: UNIQLO Malaysia
Food Review: Definitely You Will Love It! 'Salted Caramel And Pretzel Bits McFlurry'!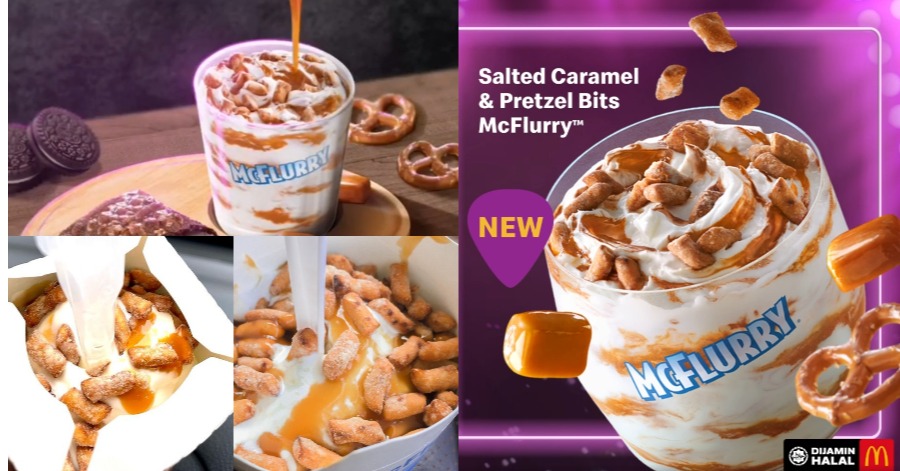 It is actually such an exciting thing just to wait for McDonald's Malaysia to come out with their next release of McFlurry. This time around, it will excitingly be the Salted Caramel And Pretzel Bits McFlurry. The sound of it just makes people all over Malaysia who are definitely a sweet tooth fall in love with it. This is their new flavor.
The Salted Caramel And Pretzel Bits McFlurry are basically made with McDonald's brand's signature vanilla soft serve that is truly delicious that got blended with truly divine salted caramel and also crushed pretzel pieces. Such a perfect combination for a dessert. The new flavor is a beloved warm-weather treat and also absolutely a new sweet treat.
You should definitely grab yours now just because it is only available for a limited time only. What are you waiting for, order now via McDelivery or even your nearest McDonald's Drive-Thru? The price is just only RM5.65. Personally, the taste of this McFlurry is perfectly balanced between the sweet vanilla soft serve and also a salty taste of the pretzel. Perfect combination.
Sources: McDonald's Malaysia
Food Review: Moist, Sweet And Yummy! Massimo's Special Edition Pound Cakes!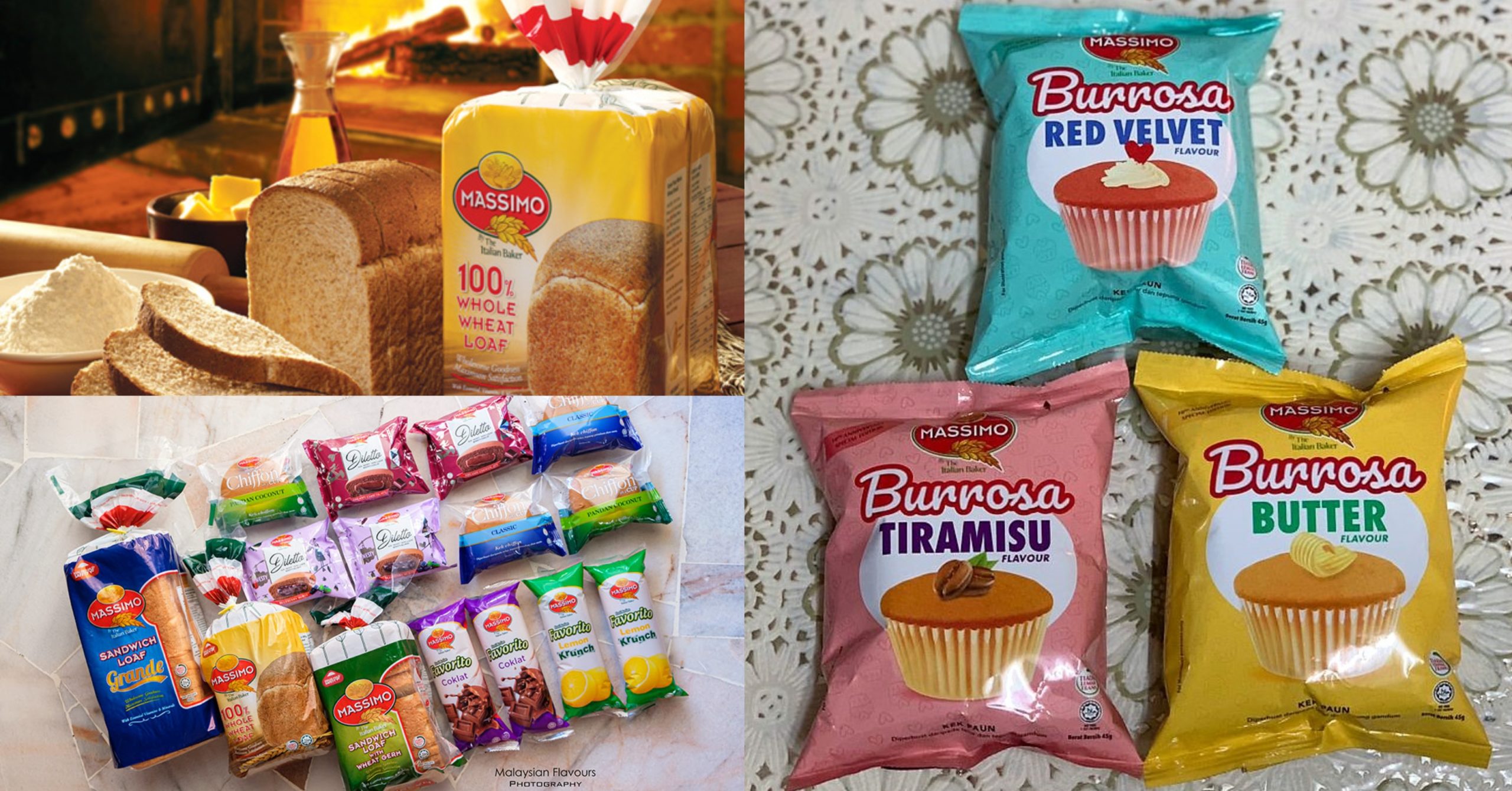 Since its launch in 2011, Massimo has taken pleasure in providing you nutritious bread made with Italian passion, ensuring that the deliciousness in every bite, from taste to texture to flavour, matches the Massimo brand and heritage's exacting standards of perfection. Since then, the brand has grown in popularity and is now a staple diet for many Malaysians, whether for breakfast or in between meals. Massimo believes in utilising only the highest-quality ingredients that are high in vitamins and nutrients to keep you going all day.
In conjunction with their 10th anniversary, Massimo has released a new range of special edition, moist, sweet and yummy pound cupcakes and they are known as Burrosa. Burrosa comes in three different flavours which are butter, red velvet and tiramisu. The new product looks almost like Massimo's Chiffon In A Cup but tastes better.
1. Burrosa Butter 
Here's my thought on the new product. My favourite one among the three would be the butter pound cake. It is just so soft and moist that it literally melts like butter in your mouth. Not only that, I love how it becomes the best combination for my tea. Besides, you can add any topping you want. I've tried this butter pound cake with nutella chocolate spread and peanut butter and it just tastes heavenly.
2. Burrosa Tiramisu
My next favourite would be the tiramisu. After butter, I love anything with coffee, especially coffee buns. Two reasons, they have a wonderful smell and it's coffee! This tiramisu pound cake, to me, taste exactly like the coffee buns in bakeries. I pair my tiramisu pound cake with a cup of hot, aromatic coffee and it's just amazing. Why not, the more the merrier right.
3. Burrosa Red Velvet
Last but not least is the red velvet. To be honest, I got attracted to the packaging because the turquoise packaging looks so adorable. The red velvet flavour is just smooth. The only thing missing is a cream cheese frosting. But no problem, I made my own cream cheese frosting at home and you have a premium red velvet cake.
Have you tried these new Massimo Burossa yet? Wait no more and get yours today. Cute packing, tasty and an on-the-go treat!
Sources: Massimo Bread
TH Launches Stewardship Framework As Governance Foundation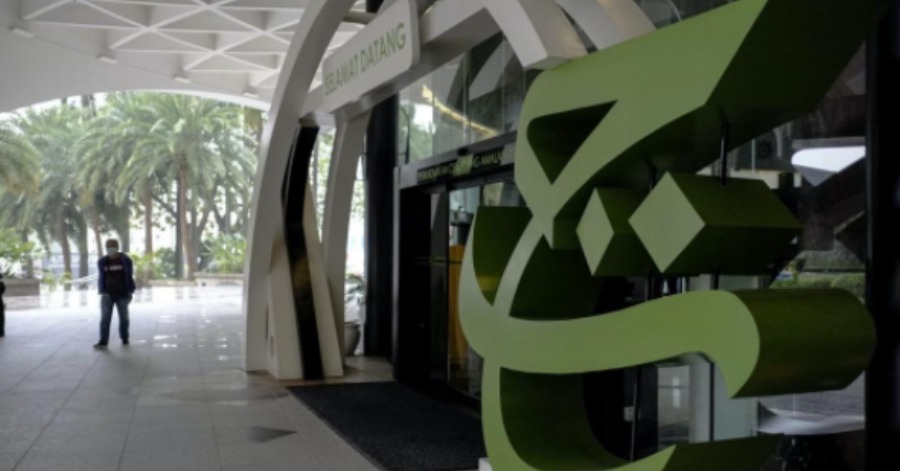 KUALA LUMPUR, Sept 3 — Lembaga Tabung Haji (TH) today launched its Stewardship Framework, the foundation of its governance structure to help the pilgrims fund board delivers its mandate of providing world-class hajj services more effectively and sustainably.
TH Chairman Tan Sri Md Nor Yusof said the framework is based on Maqasid Syariah or the higher objectives of syariah that covers five main principles namely the protection of religion, life, intellect, property and future generations.
"The main objectives of TH's Stewardship Framework are to embrace Maqasid Syariah, conduct operations in compliance with syariah principles and uphold strong corporate governance with integrity," he said in a statement today.
According to Md Nor as part of the launch, TH would also roll out internal programmes progressively to help its employees to internalise the framework and its role in strengthening corporate governance moving forward.
He added since the TH establishment in 1963, it has organised hajj for 1.5 million people and now, about half of all Malaysian Muslims or 8.3 million are now their depositors to help them save for hajj.
Md Nor said the growth of TH over the years has given rise to the need for TH to strengthen its governance structure further through its Stewardship Framework.
"With over 58 years of experience in syariah-compliant operations, it is essential for us to ensure the long-term sustainability of TH," he added.
Sources: BERNAMA