A Homeless Man Who Lost His Job, Hired By A Caltex Manager In Melaka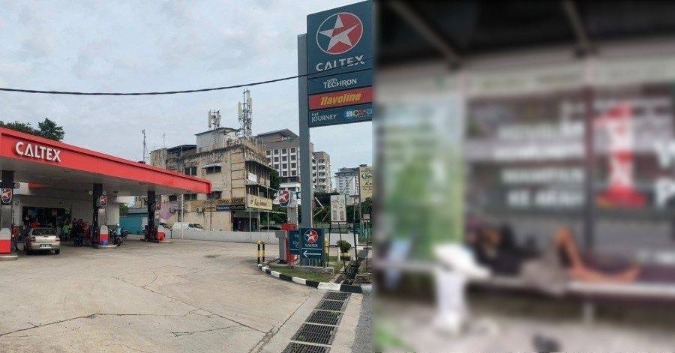 A Human Resource Manager that is Les Lee has recently shared his story on the Caltex Bachang official Facebook social media post after meeting a man who has faced many difficulties in life since the first Movement Control Order (MCO) was commenced in the month of March last year.
Les Lee wrote, "It was business as usual at our small petrol station in Melaka on the first day of 2021 when a stranger came by the office asking for the job".
He also shared that his own business experienced a huge loss last year as well but he kindly decided to hire the man anyway as part of the car washing team in his business.
According to the Facebook post, Less Lee stated, "His appearance was unkempt and he looked definitely troubled".
"Since I told him to start on the coming Monday, I asked him where he was going after this".
The kind manager said he was shocked when the man told him that he was going to the nearest bus stop for a place to sleep. Only then that he realized that his new employee was actually homeless.
Lee then gave the man a company T-shirt so that the man can begin work training that day. By doing that, the man does not have to return to the streets to look for shelter. Seeing that he was overtly hungry, Les Less also offered him some food.
During the onboarding session, the man began to tell Lee the events in the past year that led to his homelessness. Then the manager said, "I was dismayed by the things he told me".
According to the homeless man, he had worked as a lorry driver in Kuala Lumpur for only a few years but the company was forced to let him go during the MCO last year. Les Lee then said, "Later, he found a job as a waiter in a hawker stall. But eventually, he lost that job as well".
The man then revealed that was actually alone in Peninsular Malaysia because his parents had passed away and his two brothers were back home in East Malaysia. The manager also added, "He initially wanted to go to Penang but looking at his wallet, he only had enough money for a bus ticket to Melaka. So, he took his chance in Melaka".
As weeks flew by, the situation, unfortunately, spun out of control and the man said he soon found himself sadly starving for days and also sleeping at bus stops at night.
Les Lee then went home during lunch break to pack any unused clothes that he had to give to his new employee. Les Lee said, "I also called up some friends who would be able to help find a rented room for him temporarily". Lee wrote that he really understand the story of the homeless man as he personally had gone through hardships in life.
That is when Les Lee explained, "The horror of losing everything is something most people cannot fully comprehend and living from day to day not knowing whether you will be sleeping on an empty stomach in a cold bus stop or not".
He also being asked why did he hire a homeless man with a largely unknown past and his answer was simple, "We are aware of the risks, but we are taking a chance on him because he needed help and the best way to help a man or woman is to give them the dignity of work".
Last but not least, Les Lee said, "For those who travel past Caltex Bachang frequently, do help us to stay afloat by refueling your vehicle with us. If you are interested to help this guy or want to know more about his journey find us there".
Sources: Facebook Caltex Bachang
Food Review: Delicious Gula Apong Ice Cream By 'M Ice Cream'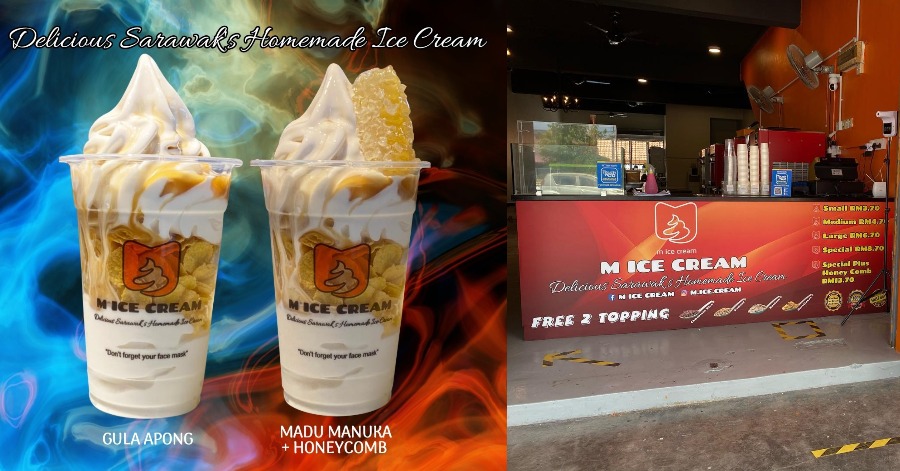 Gula Apong Ice Cream is actually a very famous dessert in Sarawak. Previously, it is hard to find it to be available here in Peninsular. Now, since 'M Ice Cream' has introduced it here, it is easier to find it. Gula Apong is actually the 'gula melaka' version of Sarawak but both of them are definitely not from the same tree. It is commonly used in a lot of Sarawakian beverages and also desserts.
'M Ice Cream' specializes in Sarawak Gula Apong Ice Cream. In this store, their ice cream can be topped with honeycomb and also varieties of toppings. The Gula Apong itself got brought from Sarawak to Peninsular Malaysia.
Gula Apong flavor is the best seller flavor from the shop. There, you can have 4 different toppings that are free and that topping is:
Chocolate Rice
Peanuts
Nestum
Corn Flakes
M Ice Cream also has two other additional toppings, and if you wanted these toppings you need to add-on payment for them and that is:
Chocolate Chips – Add-on RM1
Honeycomb – Add-om RM5
Sources: Facebook M Ice Cream.
Ji Soo Leaving 'River Where The Moon Rises', Na In Woo In Discussion To Replace Him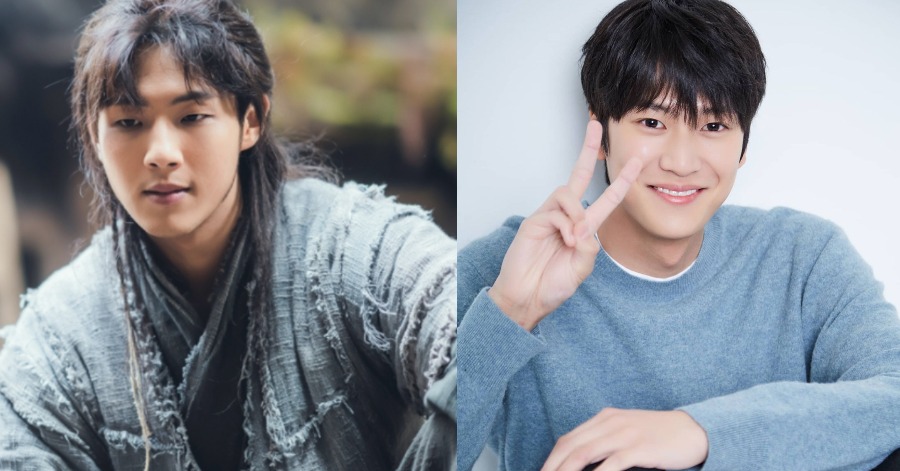 After making an apology for the offense of bullying, actor Ji Soo will be leaving the cast of the drama 'River Where The Moon Rises'.
The KBS station has confirmed the matter and informed that the character played by Ji Soo in the drama will be replaced with another actor.
"Ji Soo, who has recently become the center of controversy, will be stepping down from' River Where the Moon Rises, '" they stated.
Ji Soo previously appeared to make an open apology on his Instagram account to everyone who had been a victim of bullying during his school days.
Meanwhile, the management agency Cube Entertainment issued a statement saying that the drama actor 'Mr. Queen' Na In Woo will replace Ji Soo.
"Na In Woo has received an offer to join 'River Where the Moon Rises' in the role of On Dal, and he is currently reviewing the offer," said the agency's representative.
At this point, discussions are still ongoing over whether the upcoming episodes of 'River Where the Moon Rises' that was scheduled for March 8 and 9 will make it to air.
Source: Soompi
I-Sinar: EPF Members Can Change The Amount Of Applications Starting 8th of March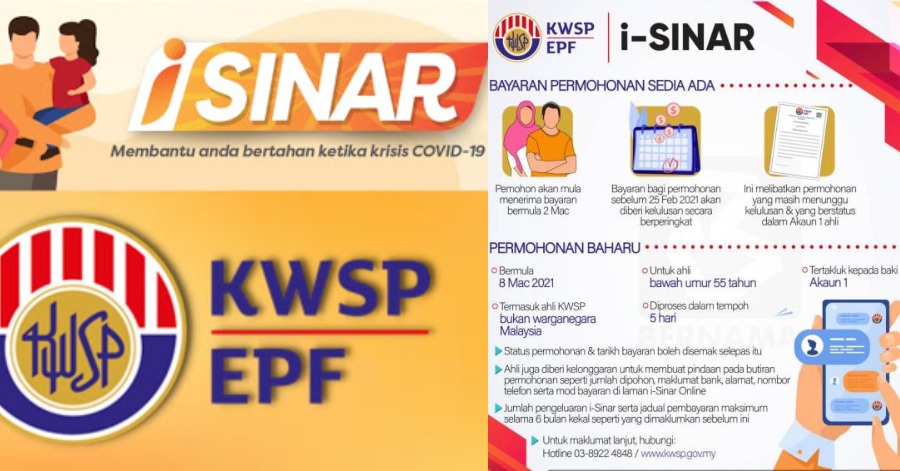 Members of the Employees Provident Fund (EPF) will be given the flexibility to make their amendments to the application details that they have made. The amendments that can be done are such as the amount applied for, bank information, address, telephone number, and the payment mode on the i-Sinar Online site from the 8th of March.
The Minister of Finance that is Datuk Seri Tengku Zafrul Abdul Aziz is confident that this is one of the developments that is very much awaited by all the people. According to him, the new i-Sinar application which abolishes all criteria will be opened on that particular date.
Payment For Existing Application
Applicants will start receiving their payment starting from the 2nd of March.
Payment for the application done before the 25th of February 2021 will be approved in stages.
This involves applications that are still pending approval and whose status does not pass.
New Application
Starting from the 8th of March.
For members that are under 55 years of age.
Subject to the balance of Account 1.
Including non -Malaysian EPF members.
Will be processed in 5 days' time.
The application status and also the date of payment can be checked after that. Other than that, the total i-Sinar withdrawal amount, as well as the maximum payment schedule for 6 months, remains as previously informed.
Sources: Facebook I-Sinar: Permohonan & Semakan KWSP Akaun 1 Online.