A Vegan Restaurant Win Michelin Star, First Time Ever In France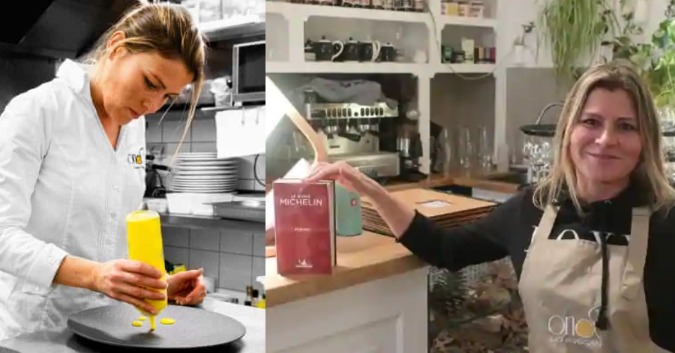 A Michelin star has been won by a vegan restaurant in south-west France, the first for an establishment selling only animal-free items in France.
In the city of Ares, near Bordeaux, Claire Vallée runs the restaurant ONA, which stands for Origine Non-Animale, which she opened in 2016 thanks to supporters' crowdfunding and a green bank loan.
"It felt like I got hit by a train," Vallée told AFP about the moment she received a call from the Guide Michelin informing her of its decision.
Vallée also earned a green star, which Michelin launched last year to recognize institutions with a clear record of ethical standards, in addition to Monday's classic star honor.
A Guide Michelin spokeswoman told AFP that ONA is "the first vegan restaurant in France to win a star."
Before she had to close ONA because of Covid-19 limitations, Vallée offered seven dishes on her gourmet menu. Pine, boletus mushroom and sake, or celery, tonka, and amber ale are her favorite combinations.
When she came to them seeking a loan to get started, conventional French banks gave the young chef short shrift.
"They said the outlook for veganism and plant-based food was too uncertain," she said. The chosen location for her restaurant in the Arcachon basin on the Atlantic coast was also not considered promising enough.
Vallée said she held no grudge: "Everybody does their job."
Via crowdfunding, without the need for collateral, Vallée went on to secure financing, and through La Nef, a bank that specializes in lending to ventures that it finds ethical. "This goes to show that nothing is impossible," she said.
Vallée admitted to having wondered along the way "whether we were good enough because vegetable-based cooking is difficult and innovative".
But, she added: "The most important thing is to enjoy doing this."
While now considered a pioneer in France for vegan cuisine, Vallée said she merely followed others' footsteps, highlighting the late Jean-Christian Jury, who managed Berlin's Mano Verde restaurant.
Source: The Guardian
Movie Review: An Amazing Movie With Unpredictable Plot Twist, 'I Care A Lot'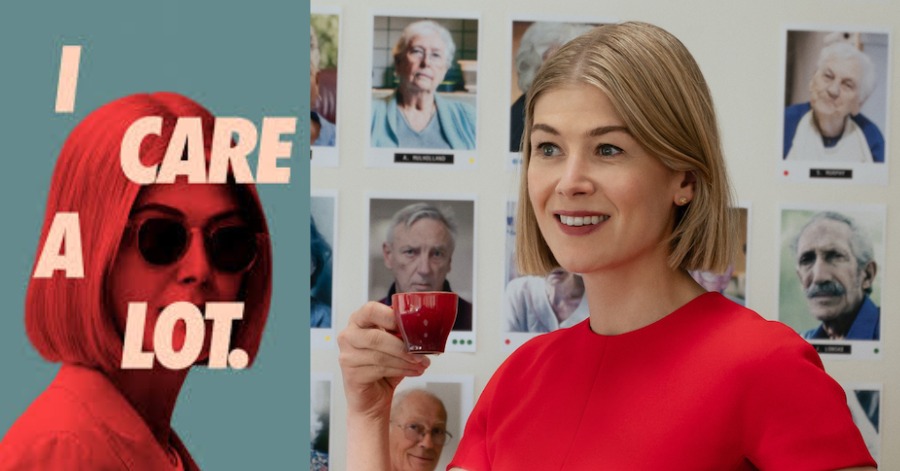 'I Care a Lot' is actually a 2020 American dark comedy and thriller movie written and also directed by J Blakeson. The movie stars Rosamund Pike, Peter Dinklage, Eiza González, Chris Messina, Macon Blair, Alicia Witt, Damian Young, with Isiah Whitlock Jr. and Dianne Wiest. It follows a court-appointed guardian who seizes the assets of elderly people for her own, only for her to get mixed up with a dangerous gangster.
This particular movie has received generally positive reviews, with praise for Rosamund Pike's performance in it. It has garnered a lot of excitement. The movie leaped to the summit of Netflix's top 10, a big accomplishment for a non-franchise original film from the streaming service.
What 'I Care A Lot' Is About
It is about Marla Grayson who is concocted a terrifying but mostly legal scam. She bribes medical professionals to declare older people legally unfit to look after themselves and then fools gullible judges into appointing her as their legal guardian. Once she becomes their guardian, she places them in nursing homes, often against their will, and immediately sets about liquidating their assets to pay herself. Marla lives well, drives nice cars, has a sharp bob, and wears incredible, bold suits. She and her business partner and lover Fran are pictures of sexy, sophisticated living. Their scam is going great!
But Marla's grift takes an unexpected turn when a slimy doctor helps her land a 'cherry', an older woman who is extremely rich and has no family. Marla believes she's hit the jackpot after she's appointed to be the guardian for Jennifer who, it turns out, is not who she says she is, and "uh oh" she's connected to the Russian Mafia, led by the powerful crime boss Roman Lunyov.
What Can Be Said About 'I Care A Lot'
It is such a stylish thriller movie that deals with an everyday issue of "what to do with our elders…and are they safe?" Beautifully filmed scenes of Boston neighborhoods and sky views of wooded New England areas and the city. It had just enough violence so that people didn't have to leave the room to avoid seeing the gruesomeness of it. An amazing twist at the end that everyone would not expect it. Beautifully acted by all actors, they wove you into their respective parts. It is a great movie to put on everyone's binge list to watch.
Rosamund Pike really gives a towering performance in this rollercoaster ride of a movie about a particularly nasty form of the grift.
Sources: YouTube Netflix.
Movie Review: What Can Be Said About Netflix Series 'Behind Her Eyes'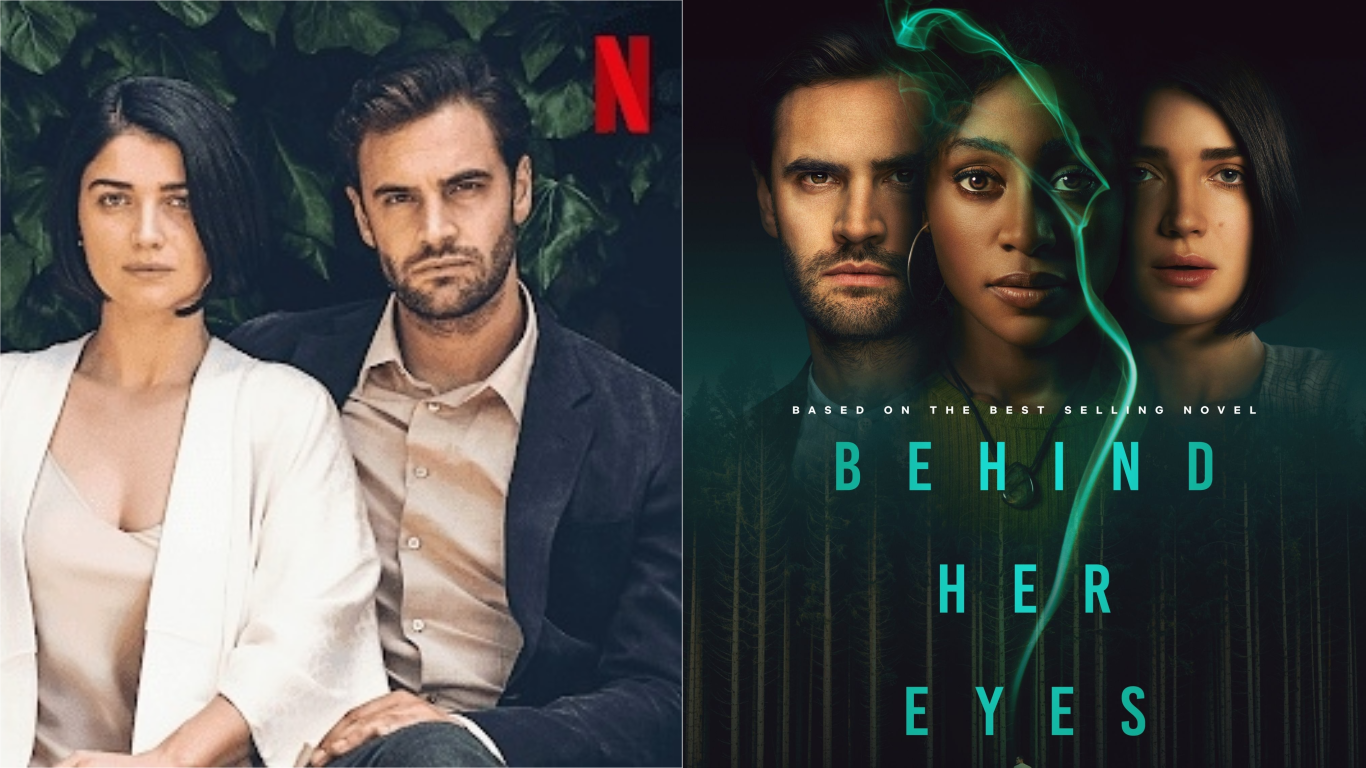 Recently, Netflix released a new series Behind Her Eyes based on the book of the same name by Sarah Pinborough. It is a mystery thriller where a single mother, Louise is trapped between a couple, David and Adele where the wife is her friend while sleeping with the husband. From there, she uncovered the secrets that will blow you away.
Here are the reasons why you should watch Behind Her Eyes.
The Entanglement
From the beginning, you get to see something is boiling under the surface of the seemingly perfect marriage of David and Adele. Especially after David and Louise began an affair. Things get a bit more complicated when Louise befriends Adele and slowly uncovers the unorthodox nature of Adele's marriage. She is torn between loving David and protecting her new best friend.
The tension will keep you on the edge as you predict how are these people going to end up in the end. Especially when you throw in a boy from Adele's past who mysteriously went missing.
The Acting
Simona Brown played the struggling single mother really well. Tom Bateman is the conflicted husband and psychiatrist juggling his work, his marriage, and his affair. But the star of the show has to be Eve Hewsen for her hauntingly elegant yet unsettling portrayal of Adele.
From the walk to the twitch of her fingers, you will either be charmed or creeped out by her acting.
The BIG Twist
This two-pronged mystery involves marriage issues and the psychic nature of the soul. The combination of the flashback, the focus, and the way the story is arranged makes for a good mystery thriller.
If you're a fan of the genre then I highly suggest you stay away from social media because they're already talking about major spoilers there and go in watching the show blind. That is if you haven't read the novel.
'Trang', A Thai City That Obsessed With Breakfast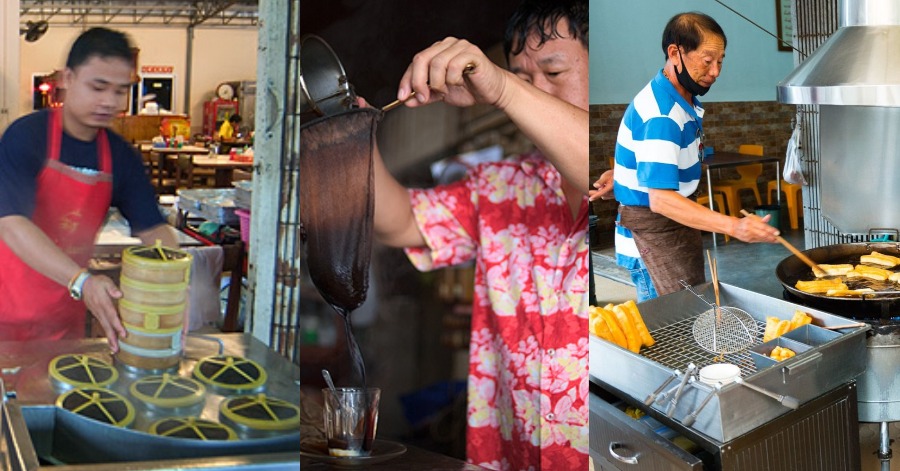 In this southern city of Thailand, stalls are already flocked with awaiting customers as early as 4 am. Dim sum halls, vintage cafes, and street food vendors are all open to serve people looking for their morning fix. "People here are eating all the time!" said a Trang-based restaurateur.
Trang is nearby Krabi in southern Thailand. It is known as the gateway to beach paradise and islands.
Aside from the natural attractions, this little-visited city seems to thrive on breakfast. Mostly populated by Thai-Chinese, the residence made morning meals a great excitement.
Preparations already begin at midnight. With flames and smoke from the biggest of restaurants to the smallest of tuk-tuks, the smell of food, grill, steam, and sizzle of the pan brightened the darkest of night.
"There are at least 70 dim sum shops in Trang city," estimates Ja, a dim sum restaurant owner. In his cavernous restaurant located slightly outside downtown Trang, early risers are blessed with a selection of more than 40 steamed dim sum items. "We make all our dim sum by hand," he explains with evident pride. "Many other places just buy the frozen dim sum and steam it."
Thailand is also known as a food-obsessed country. It is on a must-visit list of every foodie traveler. But this city's passion for breakfast seems out of this world.
In Trang, you can kick off your day at immense dim sum halls; decades-old restaurants selling steaming bowls of noodles and rice porridge; cafes and stalls boasting trays of curries, stir-frys, and soups; street-side vendors hawking crispy, deep-fried sticks of dough and many more.
But why Trang?
This is because the restaurants accommodate various types of workers. With rubber tappers wake up at 2 a.m and people running restaurants and shopping for ingredients at wholesale, restaurants practically run 24/7! Rubber is an important part of the economy and rubber sap must be gathered in the morning hours.
Where in other places there are not many 24-hour restaurants with the exception of fast food outlets, it feels like food never runs out in Trang.
With immigration since the 15th-century trade, this city has drawn Chinese immigrants and shape the food culture here. This city might be the most Chinese place in the country with Hakka, Hokkien, Cantonese, and Teochew among regional Chinese language and also food influence.
This city is famous for dim sum halls that offer a variety of options. Even Chinese tea culture is prevalent in here.
But Chinese dishes aren't the only thing to look forward to. This city too has a significant Muslim population. Which means there are plenty of halal restaurants. Among the dishes are roti, curry stalls, soups, kebabs, and other dishes.
According to a curry stall owner, "The people of Trang have a reputation as serious eaters. Elsewhere people eat three maybe four times per day, but in Trang, we eat nine times a day!"
It resonates well with Malaysians to know that at least there is definitely a city that shares the same love for food.
Source: BBC, Austin Bush