Do Not Politicise Emergency Proclamation – Ismail Sabri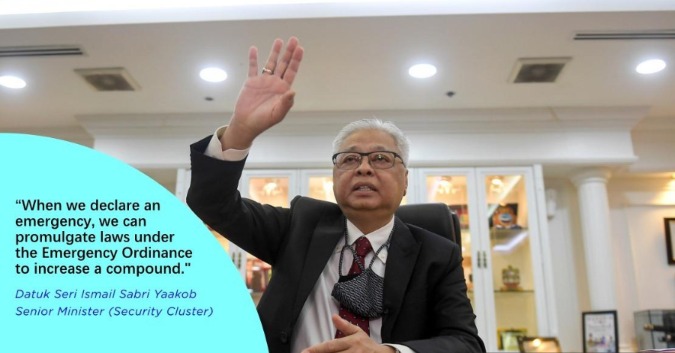 KUALA LUMPUR, Jan 26  — The Proclamation of Emergency to curb the COVID-19 pandemic should not be politicised, and the context of its importance should be understood, said Senior Minister (Security Cluster) Datuk Seri Ismail Sabri Yaakob.
He said that the proclamation was to facilitate and strengthen all government actions in controlling the spread of the virus by introducing new ordinances without the need to go through the legislative process in Parliament, which takes time.
"When we declare an emergency, we can promulgate laws under the Emergency Ordinance to increase a compound. For example, fines may be imposed on companies that violate the rules, and the matter is being reviewed by the Attorney-General's Chambers (AGC).
"This law also aims to prevent the recurrence of offences. If the amount of a fine is increased, perhaps individuals or companies will be afraid to repeat the same offence," he said in an exclusive interview with Bernama recently.
On Jan 12, Istana Negara, in a statement, announced that the Yang di-Pertuan Agong Al-Sultan Abdullah Ri'ayatuddin Al-Mustafa Billah Shah consented to the Proclamation of Emergency, to be implemented nationwide until Aug 1, as a proactive measure to curb the COVID-19 pandemic in the country.
Prime Minister Tan Sri Muhyiddin Yassin, in a special address in conjunction with the proclamation of the emergency on the same day, explained that the Cabinet had advised His Majesty to issue a proclamation of emergency for the whole country in accordance with Article 150 (1) of the Federal Constitution, effective from Jan 11 to Aug 1, 2021.
Article 150 (1), among others, provides that the Yang di-Pertuan Agong can declare a state of emergency if he is satisfied that a grave emergency is taking place causing security or economic life or public order in the federation to be threatened.
The government will continue to function as usual at the federal and state levels throughout the period of emergency implementation, even the administrative machinery of the federal and state governments will not be disturbed by the declaration.
Ismail Sabri said that the preparation of the draft ordinance by the AGC was running smoothly and expected to be announced in the near future. Once announced, the enforcement of the ordinance would be final and immediate.
"The Attorney General will draft a proposal (of law) and present it to the National Security Council (special session). If the ordinance is agreed to, it will be presented to the Yang di-Pertuan Agong. Once approved by the King, it will become law," he said, explaining about the draft ordinance process.
The ordinance enables the Prevention and Control of Infectious Diseases Act 1988 (Act 342) to be amended to increase its effectiveness including increased penalties for anyone who violates relevant laws and regulations, and is effective during the emergency period only.
Ismail Sabri said the AGC was also reviewing the implementation of the law under the Workers' Minimum Standards of Housing and Amenities Act 1990 (Act 446) which is to provide accommodation to foreign workers in compliance with certain specifications.
"Many cases of COVID-19 are reported to occur among factory workers due to overcrowded housing issues and easy (transmission of) infections. The company wants big profits but the welfare of employees is not emphasised.
"Under this ordinance, we will probably issue conditions or instructions to provide comfortable housing and action will be taken if they (employers) fail to do so," he said.
Currently, as a measure to reduce COVID-19 infection, the government also requires employers to ensure that their foreign employees undergo COVID-19 screening tests, starting Jan 1.
"Thus far, more than 100,000 foreign workers in the manufacturing sector have undergone screening tests, and the Human Resources Ministry is targeting 880,000 foreign workers in this sector to undergo screening tests," he said.
Ismail Sabri, who is also the Cabinet Committee on Foreign Workers chairman, was previously reported to have said that the certificate of accommodation will be a prerequisite for employers who intend to hire new foreign workers as at Jul 1, 2021.
He said that before the employer submits an application to bring in foreign workers, the employer must obtain the certificate of accommodation from the Human Resources Ministry to enable the Immigration Department to issue a visa.
Source: BERNAMA
Inspirational Story: Between Wealth And Determination, Meet Tan Sri Syed Azman Syed Ibrahim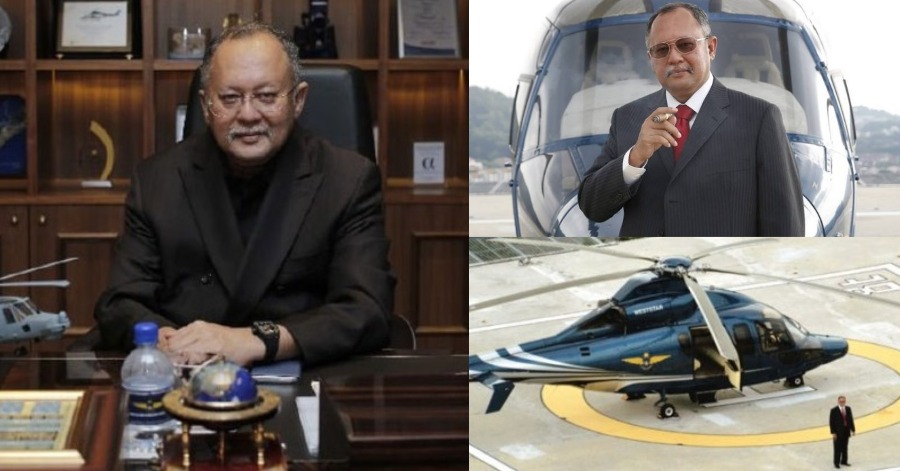 Being rich in life is definitely would be one of the dream goals for many people in this whole wide world. To be able to achieve that, they have to work hard in life so that everything will be worth it in the end. Despite all that, many people said that someone could change if they have become rich. They would turn to someone who is arrogant, stingy, and many other negative descriptions towards them.
Fortunately, there is a whole different story for this particular Malaysian billionaire who is ranked 25th in the Forbes list of 50 richest people in Malaysia. His name is Tan Sri Syed Azman Syed Ibrahim. There is actually a very inspiring story of how this specific native of Sungai Petani, Kedah started his journey before he finally becomes a billionaire. It is so amazing how this former military intelligence officer with the rank of Major and former used car dealer is so high in his fighting spirit in business that he can get to this point.
Based on his story, he and his wife started a used car business right after retiring from the Malaysian Armed Forces (ATM). In the early days of his business, Syed Azman traveled back and forth to London to buy used cars before selling them in Malaysia. At that time he did not have an AP (Approval Permit) but he shared the AP with friends who had the permit.
Over time, he also managed to own an AP from the government and his car business was gaining prominence. Soon the government decided to stop giving open APs and only offer AP franchises. To get the AP franchise, Syed Azman has to be appointed by a foreign car company as a distributor and then the permit is awarded to him.
Luck was on his side when he managed to gain the trust of Honda to appoint him as a distributor of several types of cars in Malaysia. Then Syed Azman got the right to distribute Chevrolet and Suzuki.
Syed Azman once said that he was bored because he spent a lot of time on the road while doing business. Then his friend suggested he buy a helicopter just to travel for his business. So in 2003, he bought a helicopter for the US $ 1.5 million for his daily use. When he did not use the helicopter, he only rented it to those who were interested.
It was then that he realized that the demand for these helicopters was high in Malaysia. Five years later, he managed to secure his first contract to provide helicopter services to bring oil and gas sector workers to the rig. Today, the owner of Weststar who is so humble has more than 40 helicopters, four private jets and he was also awarded a contract worth RM8 billion for oil rig workers to bring it among the richest men in Malaysia.
Although his wealth and assets reached billions of ringgit, Syed Azman declined to say the amount. Now, Syed Azman continues to spread his wings despite the bitter challenges he faces at a time when the world economy is in a state of uncertainty. Just as dozens of his helicopters flew high in the air, so did his spirit and determination.
Sources: Forbes
Don't Believe Fake News About COVID-19 Vaccines – Senior Citizens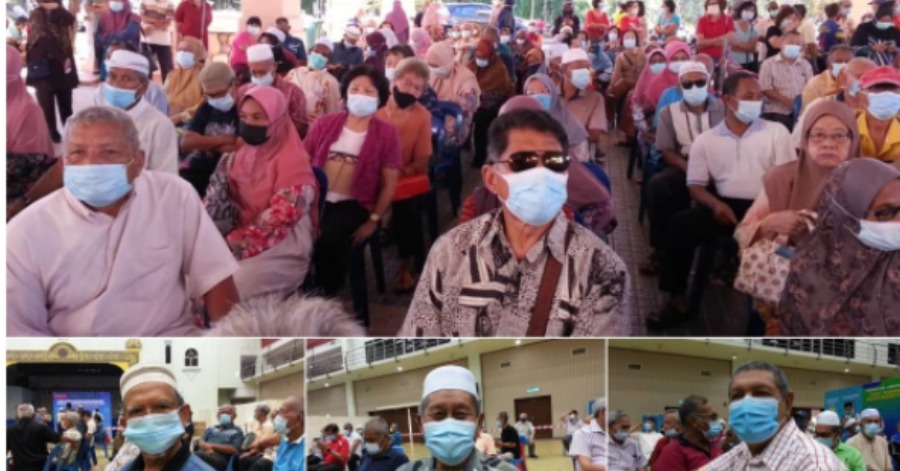 KANGAR, May 11  — Senior citizens who successfully completed two doses of COVID-19 vaccine under the National COVID-19 Immunisation Programme yesterday urged the public to stop worrying about getting vaccinated.
Nearly 1,000 senior citizens who received the vaccine at the Dewan 2020 vaccination centre (PPV) expressed their gratitude for not being easily swayed by the spread of fake news on social media claiming that the second dose of COVID-19 vaccine shot causing complications to the recipients.
The Ministry of Communications and Multimedia (KKMM)'s Quick Response Team's statement described the claims as untrue and advised the public not to disseminate such information which could cause confusion and anxiety among the community.
Meanwhile, one of the vaccine recipients, Shukor Shamsuddin, 74, from Taman Guru Jaya, hoped that the public would not be affected by the negative claims as the vaccine administered was safe.
"I wonder why there are still those, especially educated people, who are still afraid to get vaccinated. In fact, there are still many who have yet to register," told Bernama yesterday.
Shukor, former director of the Perlis Social Welfare Department, said he did not feel sick during or after receiving the second or first dose of the vaccine.
Another recipient, former Perlis footballer, Salim Muhamad, 72, appealed to those affected by the negative claims to immediately register for vaccination as it would not only save themselves but also helps others to form group or herd immunity.
"Those who are afraid of getting vaccinated are lying to themselves as we all know that we need to put efforts when facing a disaster or disease," he said.
Former lorry driver, [email protected] Hassan, 73, from Nesam, Bintong said he wondered why many urban residents and educated people were afraid to get inoculated, while he and many friends who were lorry drivers and farmers were responding positively to the government's call to get vaccinated.
"For us villagers, in our minds, if we don't get the vaccine shot then we will be more susceptible to COVID-19 virus. If we contract the virus, it will not only threaten our own lives but also the lives of our family members, neighbours and the general public," he said.
Sources: BERNAMA
9 Palestinians Killed In Gaza Explosion After Jerusalem Rocket Barrage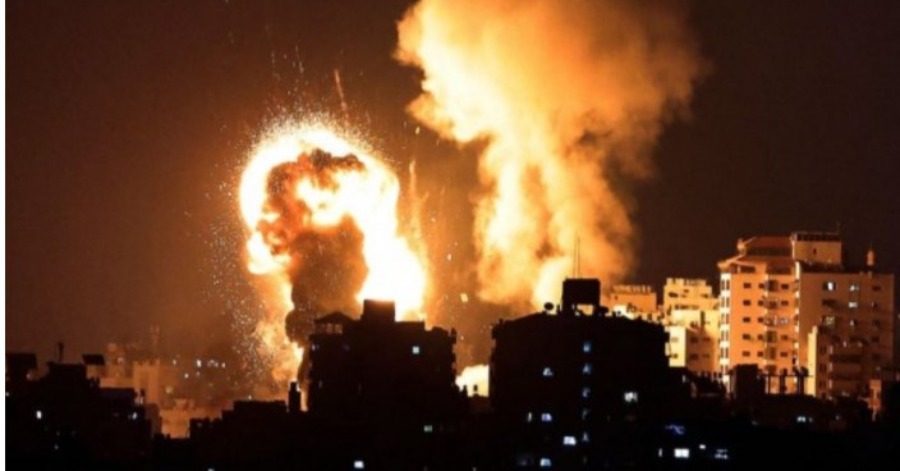 GAZA, May 11  — Nine Palestinians, including three children, were killed and many were injured on Monday evening in an explosion in the town of Beit Hanoun in the northern Gaza Strip, Xinhua news agency reported according to medical sources.
The Hamas-run health ministry in the Gaza Strip said in a statement that the bodies of the nine people had been delivered to the main hospital in the town.
The reason for the explosion wasn't immediately known, and the Hamas statement did not explicitly blame Israeli airstrikes for the deaths.
The explosion in northern Gaza coincided with a series of rockets fired by Gazan militants toward the Jerusalem area and southern Israel.
The Israeli military said at least six of the 45 rockets fired from the Gaza Strip were launched toward Jerusalem's outskirts, where a house was hit.
At nightfall, the Israeli military carried out an airstrike in the northern Gaza Strip in response to the rockets attack.
Hamas militants claimed responsibility for the rocket fire, saying its military wing al-Qassam Brigades "struck occupied Jerusalem with a barrage of rockets."
"Firing the rockets was a response to the occupier's crimes and aggression against the holy city and harassing our people at Al-Aqsa Mosque and the neighborhood of Sheikh Jarrah," said a masked spokesman.
The tension between Israelis and Palestinians has been flaring up over the past few days amid the escalating violence in East Jerusalem between Palestinian demonstrators and Israeli forces.