Elon Musk To Give $100 Million To Maker Of Best Carbon Capture Technology
On Thursday, Tesla and SpaceX CEO Elon Musk teased his new humanitarian effort: a competition aimed at supporting more innovative technologies for carbon capture.
Musk, who briefly passed Amazon CEO Jeff Bezos as the world's richest man before a slide in Tesla's stock price dropped him back a spot, said that the details will be given next week.
Musk signed the Giving Pledge in 2012, an initiative initiated by Bill Gates and Warren Buffett that requires signatories to donate at least half of their wealth over their lifetimes, and has mainly contributed to science and engineering education, research into renewable energy, pediatric research, and research into human space exploration.
But in September, an analysis by Forbes found that Musk has only contributed $100 million to date, less than 1 percent of his net worth.
Nevertheless, Musk's proposed carbon capture competition will go towards a cause that, particularly under the Biden administration, is likely to play a major role in fighting climate change going forward.
In November, a study released by Science Reports concluded that businesses and policymakers urgently need to "start developing the technologies for large-scale removal of greenhouse gases from the atmosphere," a method known as carbon capture and storage (CCS).
The technology is becoming the most commonly accepted method of geoengineering as a safe and potentially successful form, and Biden expressed support for it in his campaign platform, saying that his team would "accelerate the development and deployment of carbon capture sequestration technology."
In particular, Biden aims to make carbon capture available more widely, cheaper and plans to fund projects that focus on this technology.
Am donating $100M towards a prize for best carbon capture technology

— Elon Musk (@elonmusk) January 21, 2021
Source: Forbes
(Video) This Is Important! 3 Things You Should Never Put Behind Your Casing Phone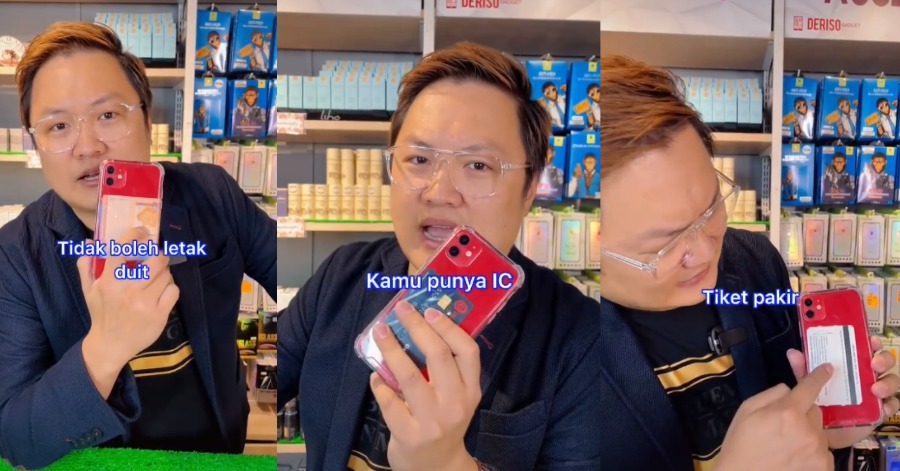 Having a casing phone to go with your mobile phone would definitely be an advantage for many people in this whole wide world. This is because they could be used for so many reasons other than just a casing phone. But, little did many people know that their action of putting some items behind their casing phone could be so dangerous for them and also their phone.
These are 3 things that you should never put behind your casing phone. To find out more about what things that we should avoid from placing it behind our casing phone, watch this video until the end. You will know more about what you should do to give some care to your own phone.
1) Cash
When you put cash behind your casing phone, the heat from the phone could not be released from the phone. This incident has caused the battery of the phone to be damaged. Other than that, the phone also could overheat.
2) IC, Credit Card, Debit Card
When you do this, the magnet of the phone would damage the chip of the card. This will affect the card and make it hard to be used as the card could not be read by the machine.
3) Parking Ticket 
The magnet of the phone would damage the code of the parking ticket. When this happens, the data inside of the parking ticket could not be read by the machine. So, it would be hard for you to pay for the parking ticket after that.
Sources: TikTok BossAdrian_derisogadget
YouTube Review: RE8 'Barney' Demo Mod Is Both Hilarious And Terrifying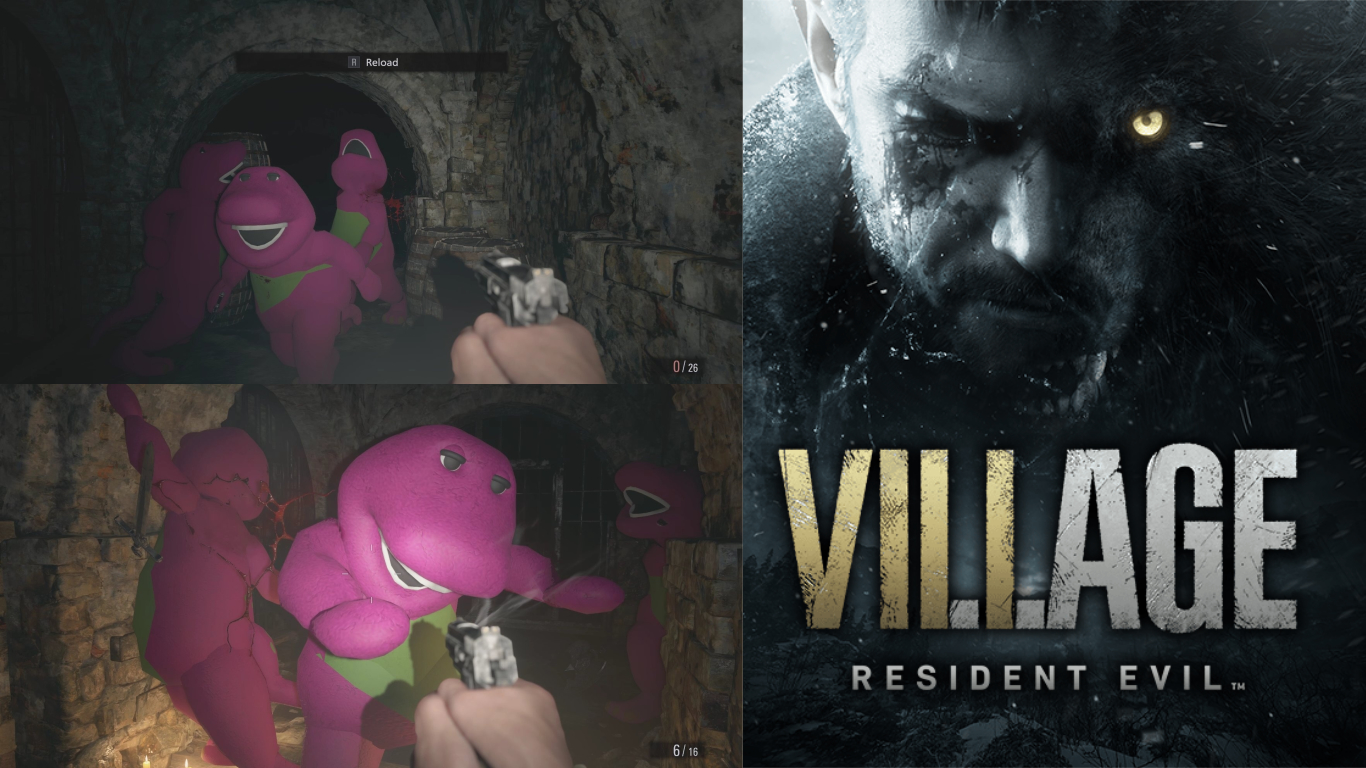 Resident Evil 8 or Resident Evil Village is only a few days away from release and fans of the series are excited to get their hands on it and the highly meme-able Lady Dimitrescu.
For now, awaiting gamers only have the demos and trailers to look at. However, there is a new addition to the fandom's excitement.
A modder, Marcos RC placed Barney, the Dinosaur as an enemy type in one of the demo. For the uninitiated, Barney is a 30-year-old pop culture staple debuting in Barney & Friends in 1992. It has since become one of the most iconic and beloved among children.
The purple dinosaur with a set of flat blunt teeth is shown to chase after Ethan in the video in a zombie-like fashion like the ones in the original demo in the wine cellar.
The video is both funny and terrifying as it is surreal to see the children's show mascot in the setting of the bloody gruesome horror survival game.
Suffice to say that this will ruin your childhood memory of the friendly dinosaur.
Source: Screen Rant
(Video) It Is Here! Disney Finally Shows Off A Working Lightsaber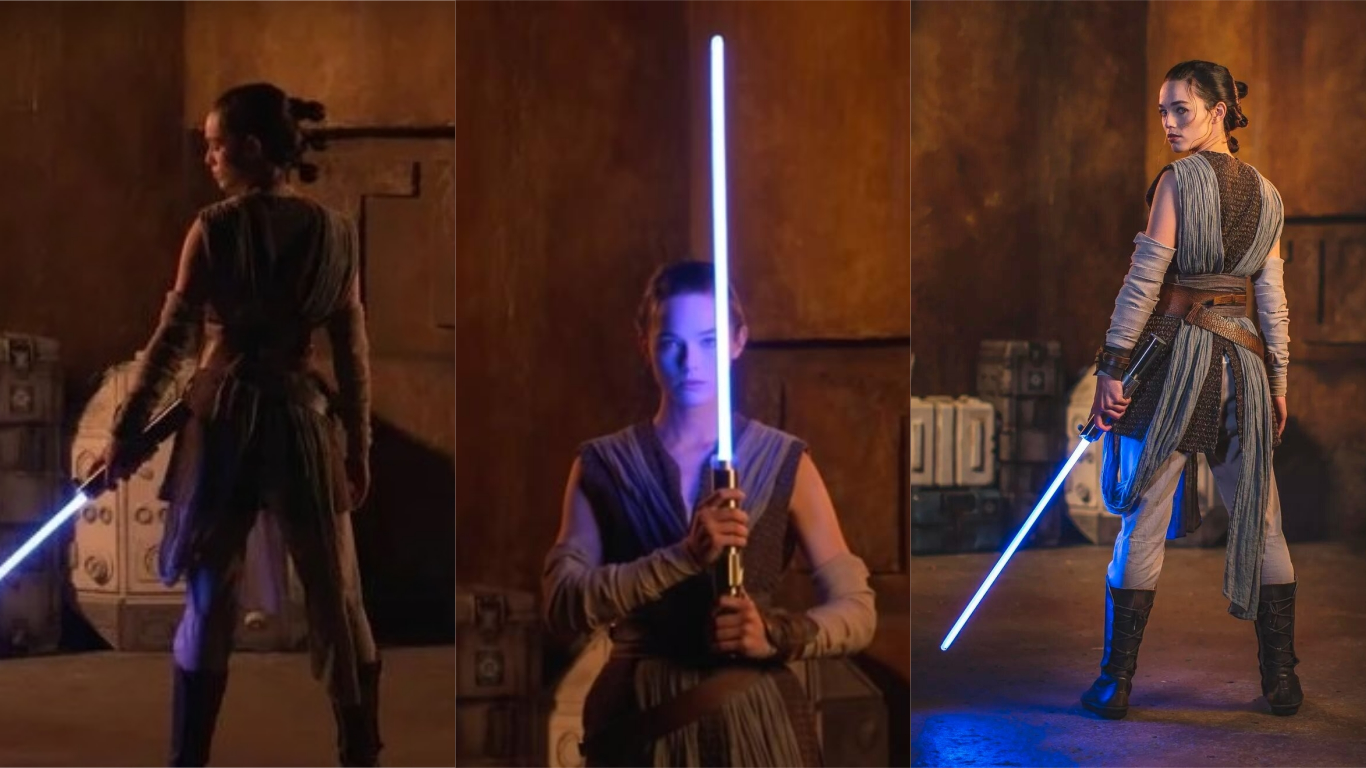 In conjunction with Star Wars Day celebration yesterday, Disney revealed the first footage of its impressive working lightsaber. Its existence was announced last month but this is the first image or video available of it.
The lightsaber will be a part of the upcoming Star Wars: Galactic Starcruiser experience at Walt Disney World Resort was released.
In the short 20-second video, the saber functions as it was described. Like the ones shown in the Star Wars universe, it has a retractable glowing blade and not the plastic props like the ones used by the actors behind the scenes. But it will not be lethal like in the movies but
In the teaser, an actress dressed as Rey lights up one of the majestic-looking lightsabers before the image fades to black, followed by a message: "See it first when Star Wars: Galactic Starcruiser opens at Walt Disney World Resort 2022."
Whether it will be available for purchase is still unknown. But still, this means our dreams to become a Jedi Master or Sith Lord are getting closer than ever.
Source: Collider, Disney Parks