Facebook's Changes To WhatsApp's Privacy Policies Makes People Outrage
Latest changes to messaging service WhatsApp's privacy policy is making all of the users worldwide to spark anger. The company has announced on the 6th of January that it will force all the users to share and link the information with Facebook if they want to keep using the service.
Unless people agree to these new terms, they will be locked out of WhatsApp on the 8th of February. Some privacy advocates have questioned the move, citing Facebook's track record in handling user data.
Anatoliy Gruzd who is an associate professor and Canada Research Chair in privacy-preserving digital technologies at Ryerson University said, "Every time a company combines data from multiple sources, multiple platforms, it raises privacy concerns because it increases the possibility that people can be identified, that a company knows more about you".
He also added, "WhatsApp users are concerned about the increased integration with Facebook".
The updated privacy policy requires all the users to "agree" for them to share data it collects about you. The data are surprisingly private and confidential data such as your phone number and location with Facebook.
This data will be shared with the broader Facebook network, such as Instagram and Messenger, and applies regardless of whether you have accounts or profiles there. The option to share data with Facebook has existed on the app for years, but up until now, it was only an option.
The terms now clearly state that "WhatsApp receives information from, and shares information with, the other Facebook companies. We may use the information we receive from them, and they may use the information we share with them, to help operate" and market services.
It has prompted some people online and including Tesla's founder that is Elon Musk. He calls for users to leave the app and use more privacy-focused messaging services like Signal or even Telegram. Other than that, American whistleblower Edward Snowden also tweeted, "I use Signal app every day and I'm not dead yet". Next, President Recep Tayyip Erdogan's media office and the country's defense ministry announced, they were dropping WhatsApp after the policy changes and opened a probe into the move.
Because of all the tweets stated by all these influential people, the Signal app has become the top free app on both Google and Apple's app stores in most countries around the world. More than 8,800,000 people downloaded Signal on iPhones and Android phones in the week of Jan. 4. Another app that could be a Whatsapp alternative, that is Telegram was said on Tuesday that more than 25 million people had joined in the last 72 hours.
📈 More than 5M people downloaded #Signal this weekend, after @elonmusk and @Snowden tweeted about it 😱 👁‍🗨 #privacy #whatsapp

Our report 👉 https://t.co/qgRqvJ6940 pic.twitter.com/bmvuCWQJwr

— Appfigures (@appfigures) January 12, 2021
Will Cathcart that is the head of WhatsApp explained, "It's important for us to be clear this update describes business communication and does not change WhatsApp's data-sharing practices with Facebook". He also added, "It does not impact how people communicate privately with friends or family wherever they are in the world"
Sources: Appfigures, BuzzFeed News.
Can't Handle Caffeine? These Are 4 Caffeine-Free Alternatives That You Can Try Now!
However, too much coffee can also be bad for you. Maybe some of us can't handle caffeine. Coffee can make you edgy or cause lack of sleep. However, that doesn't mean there are no alternatives.Here are four delicious yet caffeine free drinks for those who are not a fan or simply on a caffeine detox.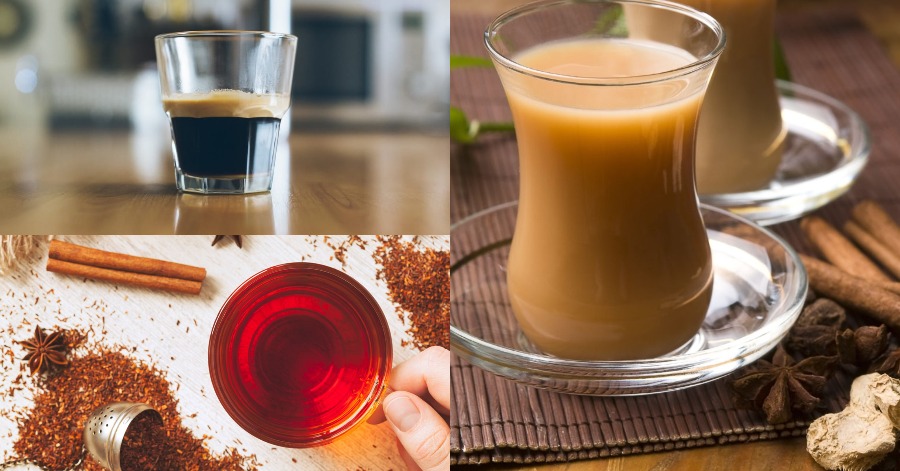 Coffee is what most of us like to have in the morning. Iced or hot, it has become a favorite beverage by many. It acts as both stimulants and digestives to care for your tummy.
However, too much coffee can also be bad for you. Maybe some of us can't handle caffeine. Coffee can make you edgy or cause a lack of sleep. However, that doesn't mean there are no alternatives. Here are four delicious yet caffeine-free drinks for those who are not a fan or simply on a caffeine detox.
1. Rooibos tea
Also known as redbush tea, this reddish-brown-tinged herbal tea contains antioxidants. Its preparation method is the same as regular black tea. It is caffeine-free and good for relaxation and digestion.
2. Masala chai
When was the last time you see a Bollywood movie with no chai-drinking scene? Answer: NEVER. This is a local favorite in India and rightfully so.Teh tarik might be Malaysia's favorite drink but chai is a recipe that takes it up a notch.
'Chai' means tea and "masala" means spiced. Chai masala means spiced tea. This tea-based drink has a strong flavor to it because of its herbal concoction and good for your health.
Furthermore, the ingredients can be found in any typical Malaysian kitchen. Made using strong black tea, the leaves are also boiled with cardamom, cloves, cinnamon, ginger with a splash of milk. For those with lactose intolerance may substitute whole milk with any plant-based milk like oat milk, almond milk, or even soy milk.
Filter the mix and voila! Its aromatic flavor and the harmonious mix of the dry herbs will make you forget coffee altogether.
3.Chicory coffee
This drink from northern France might look like coffee but it is actually not.
Due to the coffee shortage during world war II, people are coming up with substitutes for caffeinated drinks. It is made from a chicory plant. The root is then processed washed, dried, and went through a process akin to coffee beans. The powder is then mixed with water or milk to be drunk like coffee, but without the caffeine.
4.Barley coffee
Italians call it 'caffè d'orzo'. Like chicory coffee, this drink largely became known during World War II.
Its slightly bitter taste similar to actual coffee with a slight hint of hazelnut or toasted bread. It can be drunk as an instant coffee concoction by mixing a teaspoon of it with water. Otherwise, it can be prepared using a regular coffee maker.
Source: Lifestyle
Food Review: 5 Different Kind of Murtabak That You Will Crave This Ramadan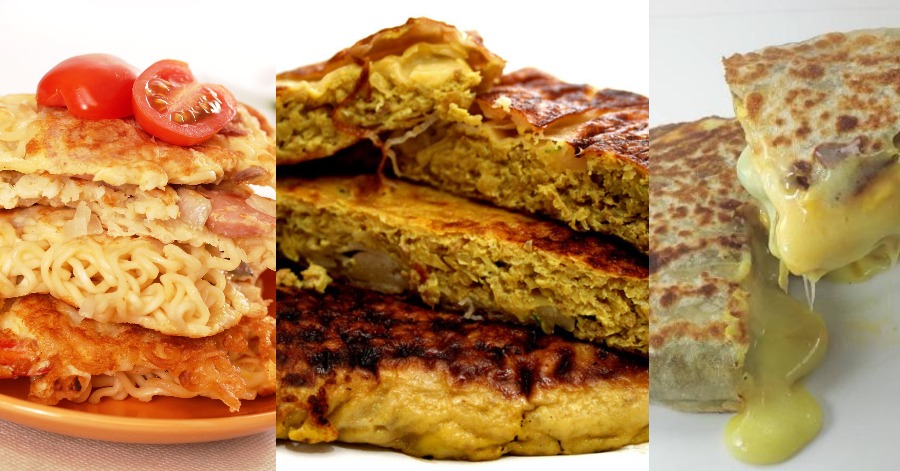 During the holy month of Ramadan, there will definitely be certain types of food that people would crave a lot. This is because they would usually become available during this month only. Some examples of the food would be such as murtabak, roti john, air katirah and many others. People really love them because they taste so delicious. Talking about murtabak, they are actually so many different variations of murtabak that got sold at Bazaar Ramadhan.
Different kind of murtabak brings a different type of special features and also uniqueness that make them stand out from each other. This evolution of murtabak happened because different places wanted to make the taste suit their taste pallet. Even though they have gone through a lot of modifications, they still taste very good for everyone.
These are 5 different kinds of murtabak that you will crave this Ramadan:
1) Murtabak Raja
Murtabak Raja is available with chicken or even local beef selections. The flavor is also enriched with unique and one-of-a-kind Kelantan traditional 'Rempah Raja'. It is also coated with high-grade eggs and also onions. Would be so delicious to be eaten with a special onion pickle or even chili sauce as a dish for break fast.
View this post on Instagram
2) Murtabak Maggie
Murtabak Maggie is a very simple yet so delicious dish favorable by so many people in Malaysia. It is also very easy to be made because the ingredients used are only instant noodles, eggs, and other additional items that any individual likes to add to their recipe.
View this post on Instagram
3) Murtabak Singapore
The main factor that differentiates this Murtabak Singapore from the other murtabak ever exist is that there would be having a lot of meat in it and not just eggs, then it is coated with eggs and a lot of minced meat.
View this post on Instagram
4) Murtabak Telur (Egg)
It is actually really easy to make Murtabak Telur (Egg). Fr this dish, you do not need to knead any flour. You just have to buy a popia skin and just use the egg as the filling of the delicious murtabak.
View this post on Instagram
5) Murtabak Cheese
Murtabak Cheese is a particular kind of murtabak that contains a lot of molten cheese and also juicy meat under a layer of crispy skin. This kind of dish could definitely captivate the sight of many people because it tastes delicious and also it is addictive for the taste of it.
View this post on Instagram
Sources: Murtabak Raja, Murtabak Maggie, Murtabak Singapore, Murtabak Telur , Murtabak Cheese.
In The Brink of Extinction, Unique Bird That Is Called 'Large Frogmouth'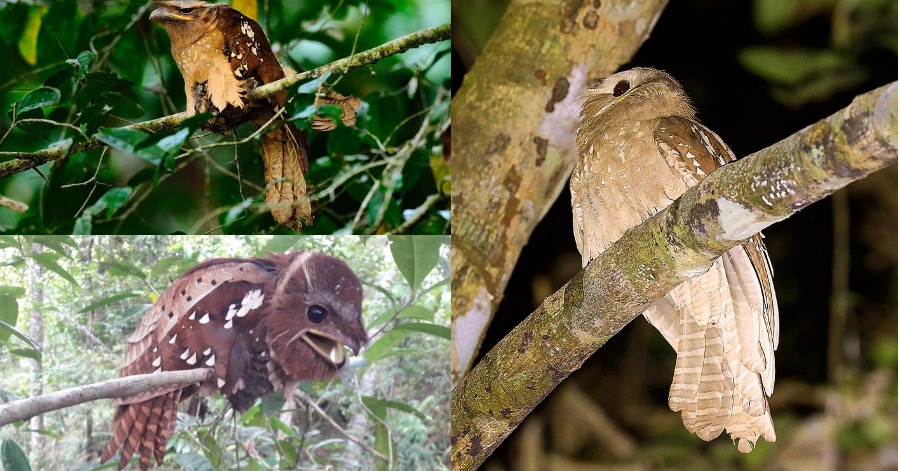 The 'Large Frogmouth' is actually a species of bird that comes from the family of Podargidae. It can be widely found specifically in Brunei, Indonesia, Malaysia, and also Thailand. Their ecosystem is usually in subtropical or tropical moist lowland forests. Nowadays, logging of its habitat poses a risk to its own survival, and the International Union for Conservation of Nature has listed this particular species as being 'near-threatened'.
It is considerably larger than other members of its genus and grows to a length of about 42 cm. The sexes are similar and the coloring is rather variable, the upper parts being mainly chestnut and blackish-brown, barred and spotted with white and buff. The underparts are dull brown or pale rufous, the belly being paler than the breast. The beak is horn-colored with a darker tip, the gape being yellow, the irises are some shade of light or dark brown, and the legs are a dull yellow.
The behavior of this bird is not well known. It hunts by night, on the ground and in the canopy, feeding on insects such as grasshoppers and cicadas. It roosts by day, perching on a branch or hidden in a hole, singly or possibly in pairs. On one occasion an individual was mobbed by a greater racket-tailed drongo until it flew off into dense cover. Sings, mainly by night, from a perch in a tree, its voice being variously described as a repeated 'deep hollow-sounding tremolo' or as a 'series of four to eight loud, liquid trills'.
The 'Large Frogmouth' usually lays a single egg on a pad of down covered with lichens and also spiderwebs. The nest is firmly attached to a slender branch of a shrub or small tree. It consists of a circular cushion down on which the single egg is balanced. The egg would fall off were it not for the incubating parent bird which crouches lengthwise along the branch rather than across it.
Sources: eBird