FamilyMart Announce One of Their Major Suppliers Confirmed COVID-19 Cases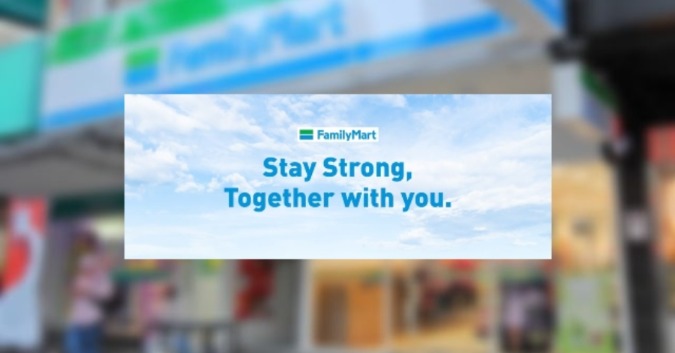 It was unfortunate news when FamilyMart announces that one of their FamilyMart Malaysia suppliers has been tested positive for COVID-19. Because of that, some of their ready-to-eat food supply will be halted for the next seven days. Their foods like bento, onigiri, sandwiches, and also baked goods will not be available.
They have just released an official statement on their official Facebook social media page to clarify this issue. An immediate sanitization of the suppliers' premises has been carried out and all staff is voluntarily quarantined as a precautionary measure.
"We are sad to inform you that one of our major suppliers has confirmed COVID-19 cases. They immediately sanitized their premises and voluntarily quarantined all staff with immediate effect as a precautionary measure. As a result, there will be disruptions to our ready-to-eat food supply for the next seven (7) days. Some affected items would be bentos, onigiris, sandwiches, and baked goods (bread)," wrote the statement.
"Please join us in wishing all affected, a speedy recovery. Take care, Avoid 3C, Practise 3W. Together, we can get through this challenging period," the statement added.
FamilyMart stores that are located nationwide will still remain open with the new and revised operational hours during the MCO period. Despite all that, you can still get other food products that are not affected such as the oden, ice creams, fried foods, and many more.
Sources: Facebook FamilyMart.
ProtectHealth Urges More Private Medical Facilities To Participate In Vaccination Programme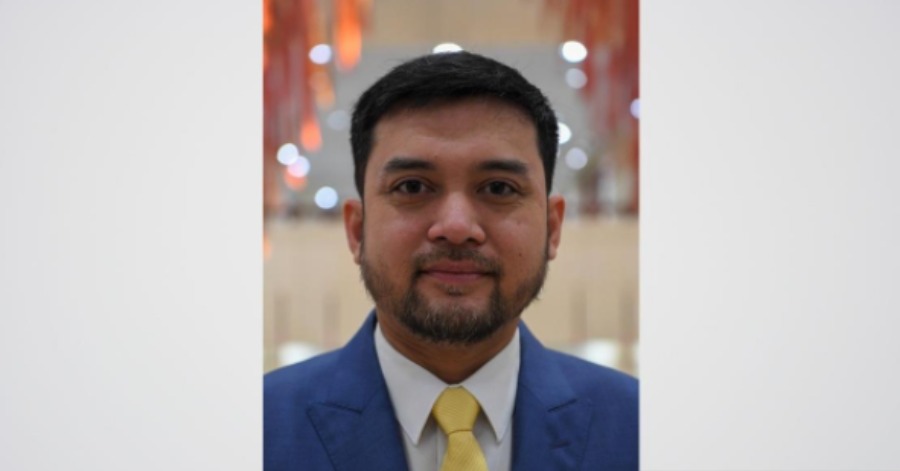 KUALA LUMPUR, June 24 –ProtectHealth Corporation Sdn Bhd (ProtectHealth) is calling on more private medical facilities nationwide to immediately participate in the National COVID-19 Immunisation Programme (PICK) by registering on the agency's website.
Chief executive officer Dr Anas Alam Faizli said the move was to facilitate the public in getting their vaccine shots at private clinics or hospitals near their homes and to expand the country's vaccination capacity.
He said the MySejahtera app would update the vaccination appointment date at a location nearest to the registered individual's home address, depending on the vaccination centre capacity and fixed appointment dates.
"As such, the participation of more private facilities, whether in the urban or rural areas, will make it easier for the public to get vaccinated without having to travel far," he said in an online interview last night.
Dr Anas said as of June 21, almost 700 private clinics and 100 private hospitals have registered under PICK with the total daily vaccination capacity of 40,000 doses.
"ProtectHealth aims to increase the number of private medical practitioners to between 2,000 and 3,000 before the end of August," he said.
Dr Anas said the target to increase the number of private medical facilities as vaccination centres or PPVs before the end of August was in accordance with the increased supply of COVID-19 vaccines expected to be delivered next month.
The increased participation of private clinics and hospitals in PICK before the end of August is also to meet the daily vaccination target of 400,000 doses as announced by Prime Minister Tan Sri Muhyiddin Yassin earlier, he said.
ProtectHealth is a wholly-owned non-profit subsidiary of the Ministry of Health (MOH) which has been given the mandate to register, provide training, monitor quality, conduct analysis and reporting as well as make payments to all private medical practitioners involved in the immunisation programme.
ProtectHealth is the implementer of private medical practitioner participation in PICK to ensure   COVID-19 vaccines are widely distributed and accessible to more people.
Sources: BERNAMA
Elderly Folks Welcome Vaccine Registration At Mosque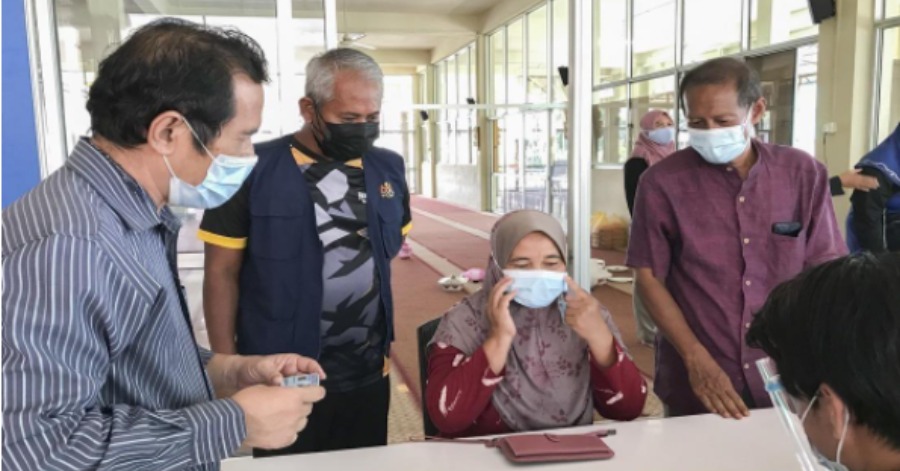 KOTA BHARU, June 23 — The COVID-19 vaccine registration initiative at the Saadatul Ikhwan Mosque, Kampung Penambang here, has helped facilitate the implementation of the immunisation programme for those who face difficulties in registering through the MySejahtera application.
A Kampung Penambang resident, Sakinah Mat, 49, who said the move was helpful especially for the elderly, added that she had to register manually because she was clueless about using the MySejahtera application.
"My eldest son Mohd Firdaus, 28, offered to help me register but I did not want to bother him because he works in Singapore.
"With this manual registration through the programme it is so much easier for me and my husband Mohd Din Che Mohd who is 62," she told Bernama when met at Saadatul Ikhwan Mosque, Kampung Penambang.
Another senior citizen Wan Soh Wan Ahmad, 64, from Kampung Siti Manis said he did not have a mobile phone to register through the MySejahtera application.
He got to know about the manual registration at the Saadatul Ikhwan Mosque through Kelantan FM radio station yesterday.
"I also registered for my second child Suhaini Abdul Rashid, 43, an intellectual disabled person (PwD). I hope I will be able to receive the vaccine at a centre somewhere nearby," he said.
Meanwhile, Penambang sub-district chief Zainuddin Zakaria, 54, said the COVID-19 Vaccine Registration Outreach Programme for the community was implemented to get more people in the nine villages to register as vaccine recipients.
"As of yesterday we have helped over 1,300 people to sign up and by this evening, the last day of registration, our target is to get another 1,500 residents to register, " he said.
According to Kelantan Vaccination Outreach Programme coordinator Mohd Nasir Mohd Noor the manual registration drive at Saadatul Ikhwan Mosque in Kampung Penambang is the second to be held in the state.
"The programme is organised according to requests from residents or village heads, but we will first assess the situation. Earlier a similar programme was held at Pondok Terusan Pasir Tumboh where 540 people signed up on June 15 and 16.
"We have evaluated through the outreach programmes, almost 60 per cent of the residents in the locality involved, have not registered through the MySejahtera application because they do not have a mobile phone or have problems using it.
"We hope that with this initiative, we can see an increase in the percentage of vaccination registrations so that more people in the state would get vaccinated at a faster rate," he said.
Sources: BERNAMA
Malaysia To Highlight On Public Health And Eradicating COVID-19 Under Belt And Road Initiative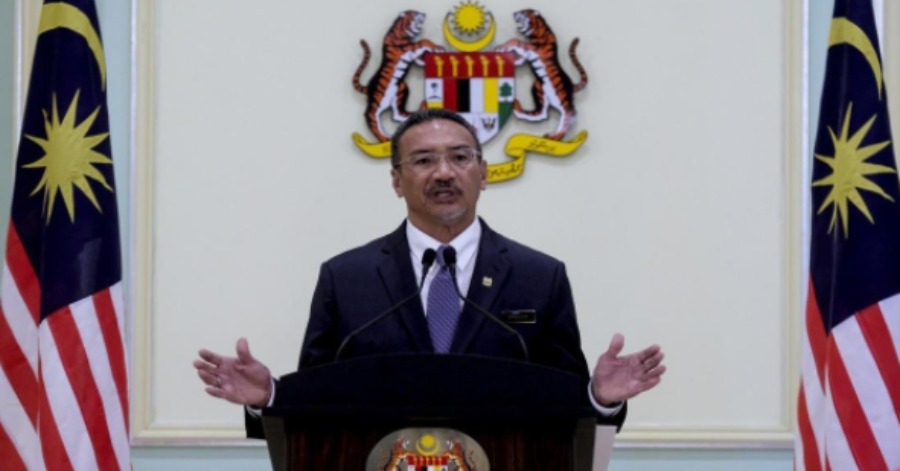 PUTRAJAYA, June 23  — Malaysia will emphasize the importance of balancing public health considerations and intensification of the global efforts in combating the COVID-19 pandemic under the Belt and Road Initiative (BRI).
According to a statement from the Foreign Ministry (Wisma Putra), Foreign  Minister Datuk Seri Hishammuddin Tun Hussein is expected to highlight on this during the  Asia and Pacific High-Level Video Conference on Belt and Road Cooperation today.
He will be participating in the video conference at the invitation of his counterpart in China, Wang Yi. The conference will focus on open, fair and non-discriminatory international cooperation on vaccines as well as, promotion of green development for sustainable and inclusive growth.
The statement said Hishammuddin would also focus on the current challenges afflicting the global vaccine equity as well as, ways to build and strengthen national resilience against the more virulent pandemics in the future.
In line with the theme of the conference, the minister will also share his reflection on the 'green development' along the peripheries of the BRI and achieving the Sustainable Development Goals (SDGs).
"The pandemic has seen a protracted and difficult struggle for the world, but Malaysia believes that the throw of innovative ideas and forward-looking green strategies will enable countries in the Asia Pacific region to better emerge from the pandemic, and position them on the road towards sustainable growth," he said.
Malaysia and China signed the 'Memorandum of Understanding on Promoting Mutual Economic Development through the PRC's Silk Road Economic Belt and the 21st Century Maritime Silk Road Initiative on 13 May 2017.
In 2020, Malaysia's total trade with China expanded by 4.2%, reaching RM329.77 billion in value. The surge was mainly contributed by a 12.5% increase in value of export to China amounting to RM158.6 billion. China stood as Malaysia's largest export destination for 12 consecutive years since 2008.
Sources: BERNAMA