Final Will And Testament Using Google Account? But How?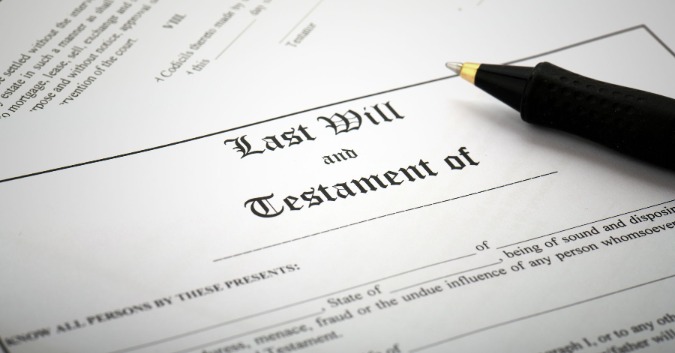 Nobody in this whole wide world would ever know when is their time to die. Before anything bad happens to us unexpectedly, it is best for us to be prepared especially on having a final will and testament.
This important preparation could be very helpful for the bright future of our loved ones after we have gone. As many people know, it might be such a tedious job to prepare a final will and testament the old fashion way. Worry no more because now this will and testament can easily be prepared just by using Google.
With the highly innovative technology nowadays, the final will and testament be prepared easily by ourselves. The complete methods on how to do that have been shared by this man on his official Twitter social media platform.
Done buat wasiat Google. In case kalau aku mati, semua info dalam Google aku akan transfer ke Nawal. Siap ada special SMS hantar ke telefon dia dengan mesej yang menyayat hati hsnsnsns. Korang dah buat belum? Kalau belum, buat kat sini: https://t.co/yRPP0K3RYQ pic.twitter.com/qoarrWqU5t

— Abah (@ChairmanGLC) January 8, 2021
To do this, we have to own ourselves a personal Google account that we can use. According to this man named "Abah" on Twitter posting, the steps to do the final will and testament are explained in detail right after you clicked on the "inactive account" option on Google account.
There is much information that can be stored in the account without having to feel worried about the invasion of privacy by other people.
Even more impressive about this method to do will and testament, once you are ready to fill in all the info you want to give, you can also make a special message written by yourself to be sent to the person entrusted. To do it, you can just click here.
Sources: Twitter ChairmanGLC.
(Video) TikToker Shares Last Footage of Channels Under Disney Before Shutdown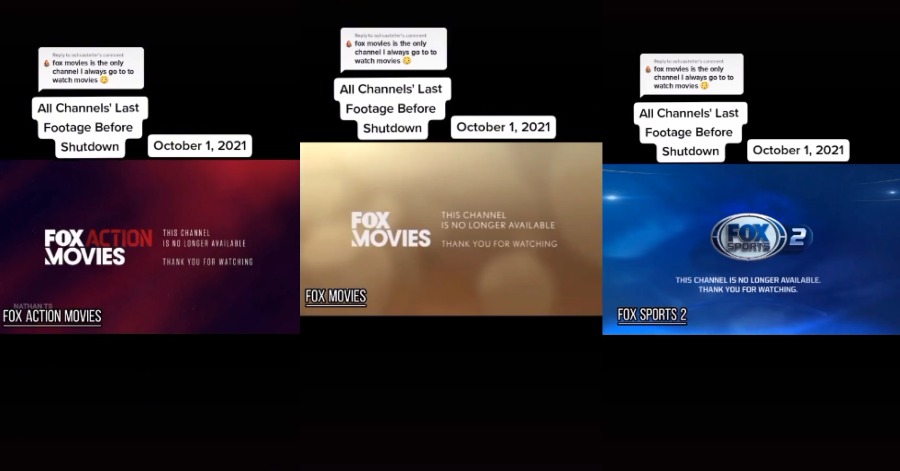 Disney has recently announced that it will be shutting down most of its television channels in Southeast Asia and also Hong Kong as part of the company's effort to further grow its streaming services. It is actually a part of the company's global effort to pivot towards a direct-to-consumer-first model and further grow its streaming services.
The channels set to be shut down include Fox, Fox Crime, Fox Life and FX, movie channels Fox Action Movies, Fox Family Movies, Fox Movies, and Star Movies China. Sports channels Fox Sports, Fox Sports 2, Fox Sports 3, Star Sports 1, and Star Sports 2 will also be shut down. Other than that, Disney Channel and Disney Junior, as well as factual services Nat Geo People and SCM Legend, will be axed. These are the channels' last footage before shutdown.
Disney+ which is the company's streaming service is currently available in two Southeast Asian markets Singapore and also Indonesia. The company said it will continue to roll out the service in more markets in the region including Hong Kong this year. The decision to shut down channels will not be uniform across markets since each market is different from the other. The decisions made in individual channels and also individual markets, and the timing of such are sort of framed up by existing deals that they have gotten some of the constraints we have got there, but as many people can see, that continues to be a core strategy for the company as they pivot towards direct-to-consumer.
Consumers are increasingly choosing to watch content online, and Disney wants to stay ahead of the trend. They have stated that they don't want to be on the back end of that wave. They want to be on the front end of that wave.
Sources: TikTok KenKenGamingPH.
East Malaysians Living In Peninsula Encouraged To Change Voting Constituency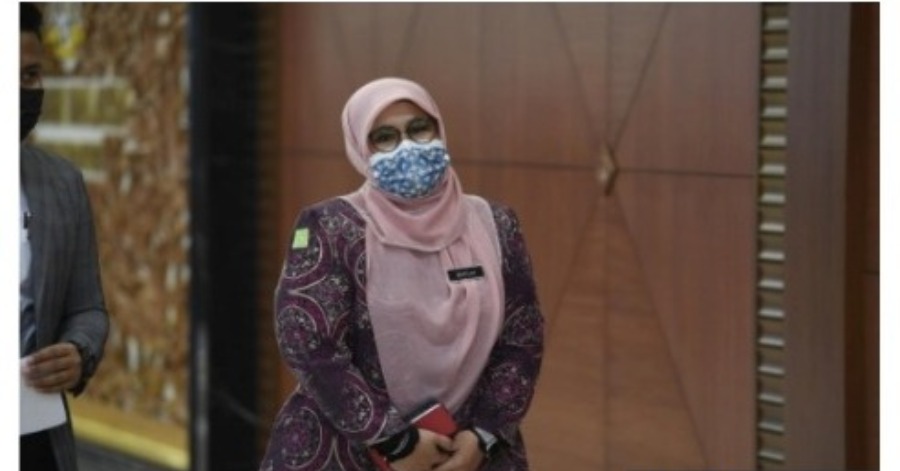 KUALA LUMPUR, Oct 6 — Sabahans and Sarawakians residing in the peninsula are encouraged to apply for change of voting constituency based on the latest place of residence, as recommended by the Election Commission (EC).
Deputy Minister in the Prime Minister's Department (Parliament and Law) Datuk Mas Ermieyati Samsudin said this was to facilitate voting for a general or by-election.
"Article 119 of the Federal Constitution stipulates that one of the qualifications to be registered as a voter is to be a resident in any constituency.
"For that purpose, the EC determines a voter's constituency based on the voter's address stated in the identity card," she said when replying to a question from Maria Chin Abdullah (PH-Petaling Jaya) in the Dewan Rakyat today.
Maria wanted to know the action taken by the government to enfranchise voters who are abroad and the people of Sabah and Sarawak who are in peninsular Malaysia.
Replying to a supplementary question from Datuk Seri Wilfred Madius Tangau (UPKO-Tuaran) on whether Sabah and Sarawak voters residing in the peninsula could do postal voting, Mas Ermieyati said currently only voters in certain categories were allowed to vote by mail.
Among them are EC staff, election officials, military, police and the General Operations Force (GOF) personnel who are on duty during early voting, media practitioners who are covering the election outside the constituency on polling day and Malaysians abroad.
Meanwhile, Mas Ermieyati said no Malaysian was exempted from being registered as a voter through the automatic voter registration, including those who were abroad.
Sources: BERNAMA
Soldiers Mental Health Among Focus In Parliament Today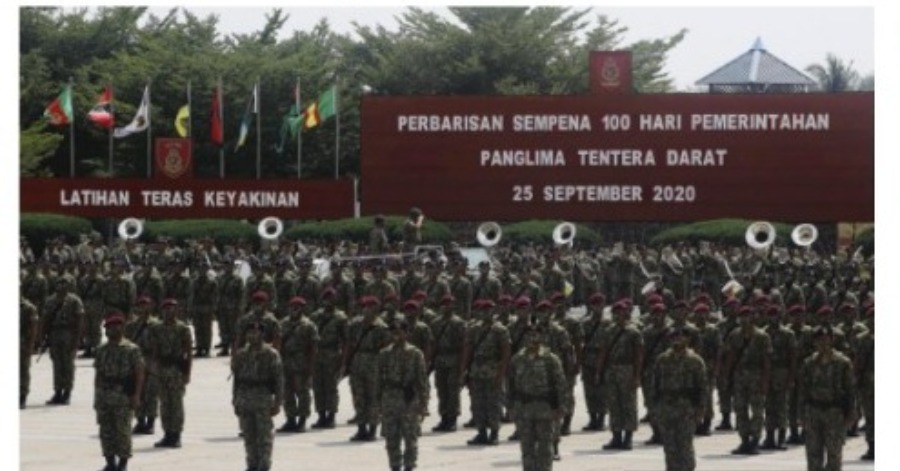 KUALA LUMPUR, Oct 6– The government's action in ensuring good mental health among military personnel and officers will be one of the issues to be discussed at the Dewan Rakyat sitting today.
According to the Order of the Meeting, the matter will be raised by Rubiah Wang (GPS-Kota Samarahan) who also wants to know the compensation given to the family members of the victims involved in the shooting incident at the Royal Malaysian Air Force (RMAF) Camp in Kota Samarahan recently.
Wong Chen (PH-Subang) will pose a question to the Foreign Minister on the government's position on the plan to stop the deportation of Rohingya refugees during the oral question-and-answer session.
Today's sitting will also continue the winding up session of the 12th Malaysia Plan (12MP) involving 12 other ministries including the Ministry of Communications and Multimedia, the Ministry of Energy and Natural Resources and the Ministry of Health.
This Dewan Rakyat session will be for 17 days until Oct 12.
Sources: BERNAMA