Final Will And Testament Using Google Account? But How?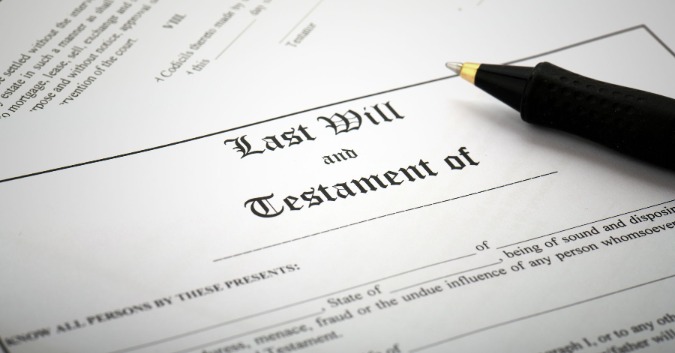 Nobody in this whole wide world would ever know when is their time to die. Before anything bad happens to us unexpectedly, it is best for us to be prepared especially on having a final will and testament.
This important preparation could be very helpful for the bright future of our loved ones after we have gone. As many people know, it might be such a tedious job to prepare a final will and testament the old fashion way. Worry no more because now this will and testament can easily be prepared just by using Google.
With the highly innovative technology nowadays, the final will and testament be prepared easily by ourselves. The complete methods on how to do that have been shared by this man on his official Twitter social media platform.
Done buat wasiat Google. In case kalau aku mati, semua info dalam Google aku akan transfer ke Nawal. Siap ada special SMS hantar ke telefon dia dengan mesej yang menyayat hati hsnsnsns. Korang dah buat belum? Kalau belum, buat kat sini: https://t.co/yRPP0K3RYQ pic.twitter.com/qoarrWqU5t

— Abah (@ChairmanGLC) January 8, 2021
To do this, we have to own ourselves a personal Google account that we can use. According to this man named "Abah" on Twitter posting, the steps to do the final will and testament are explained in detail right after you clicked on the "inactive account" option on Google account.
There is much information that can be stored in the account without having to feel worried about the invasion of privacy by other people.
Even more impressive about this method to do will and testament, once you are ready to fill in all the info you want to give, you can also make a special message written by yourself to be sent to the person entrusted. To do it, you can just click here.
Sources: Twitter ChairmanGLC.
Teenager Throw Books In The River, KASA Invited Him To Be Part of 'Friends of River Malaysia'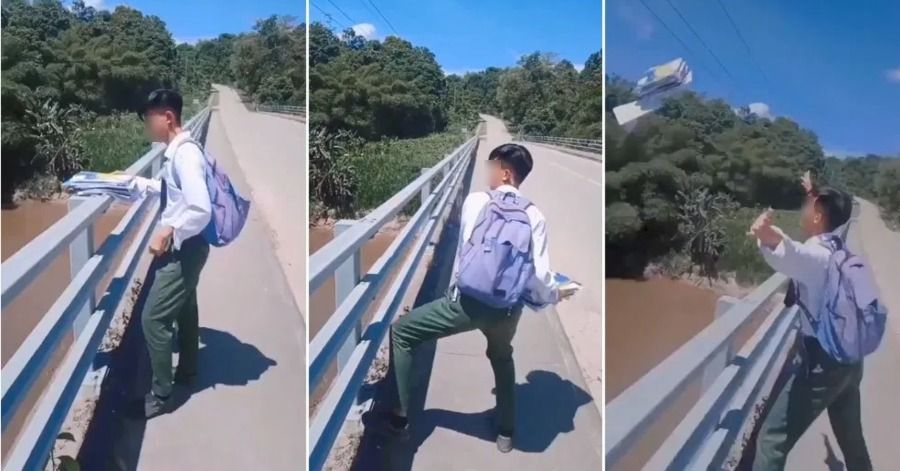 Recently, there has been a video that went viral showing a teenager who decided to throw away all of his revision books and also revision papers into the river right after he finished his Sijil Pelajaran Malaysia (SPM) Examination. This video has received a lot of backlash from a lot of netizens. However, the Ministry of Environment and Water (KASA) has taken a different approach for this particular student.
In a Facebook post of the KASA page, they have invited this student who became viral recently to join Friends of River Malaysia (Sahabat Sungai Malaysia).
According to the Facebook post, KASA has stated that they asked the cooperation of people who knew the student to quickly contact the ministry. They said, "If anyone knows this brother, KASA would like to invite this brother to become a member of Friends of River Malaysia".
They also added, "We want to invite him to launch a river cleaning program nationwide in conjunction with World Water Day on March 22. God willing, through the education and support of the community, not only this younger brother, but many others will be more sensitive about the cleanliness of the river".
Netizens agree with the steps taken by the Ministry of Environment and Water against the teenager. According to netizens, the move indirectly teaches the people in the country to love the environment.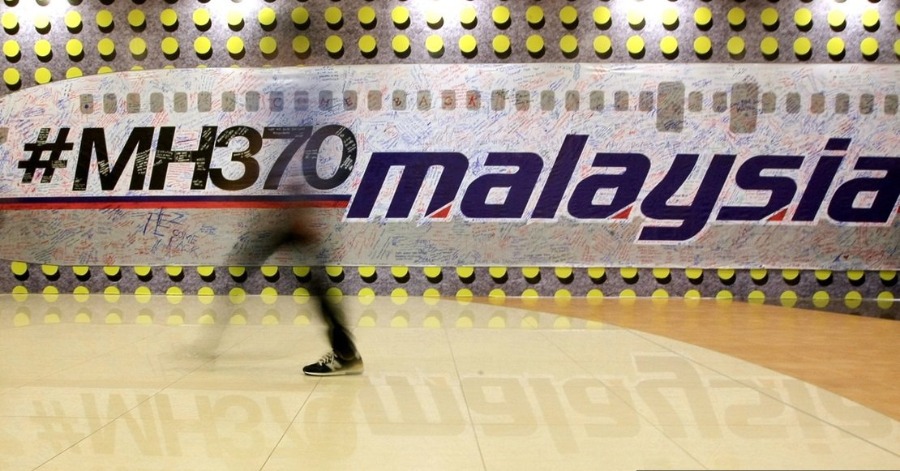 KUALA LUMPUR, March 8 — Today, March 8, marks the 7th anniversary of the disappearance of Malaysia Airlines' flight MH370 that went missing under mysterious circumstances while enroute from Kuala Lumpur to Beijing.
How and why a sophisticated Boeing 777 carrying 227 passengers of different nationalities and 12 crew vanished from the radar screen without a trace remains an enigma till today, with the extensive search never seen before in aviation history.
In remembering the ill-fated flight, Bernama revisited the incident and interviewed some of the next-of-kin in Malaysia who find the lack of closure on the episode to be disappointing.
"I feel exactly like how it had been seven years ago when I was 17, …things are pretty much the same but we are doing ok," said the daughter Andrew Nari, the chief steward on the ill-fated flight, to Bernama.
The brother-in-law of Goh Sock Lay, chief stewardess on board, told Bernama that the family did not want to talk about the incident as they felt sad each time they recalled the tragedy.
Family members of passengers also have moved on and felt there is nothing more to talk about the tragedy.
Even the conspiracy theories have abated. The initial theories, such as hijacking and diversion of the plane to US Military base on the Diego Garcia atoll, seizure of control of the aircraft from the pilots via remote methods, and catastrophic systems or airframe failure – are all have yet to be proven.
However, the aircraft's flaperon that washed up on the beach on Reunion Island a year later pointed to the fact that the Indian Ocean is the final resting place of flight MH370. However, there is no way to pinpoint the exact resting place of the aircraft in the vast ocean.
Australia, China, and Malaysia ended a fruitless US150 million search across a 120,000 square-kilometre area in the Indian Ocean in 2017. Subsequently, Houston-based group Ocean Infinity also failed to locate the aircraft and its search ended in 2018.
The Malaysian Transport Ministry had said that it has yet to receive any credible evidence to initiate a new search. Till the aircraft is found and the mystery surrounding its disappearance is deciphered, the MH370 call sign will remain an enduring mystery of aviation.
Source: BERNAMA
JPJ Is On The Hunt For Vehicle Owners That Use Modified Horns With Rhythmic Tones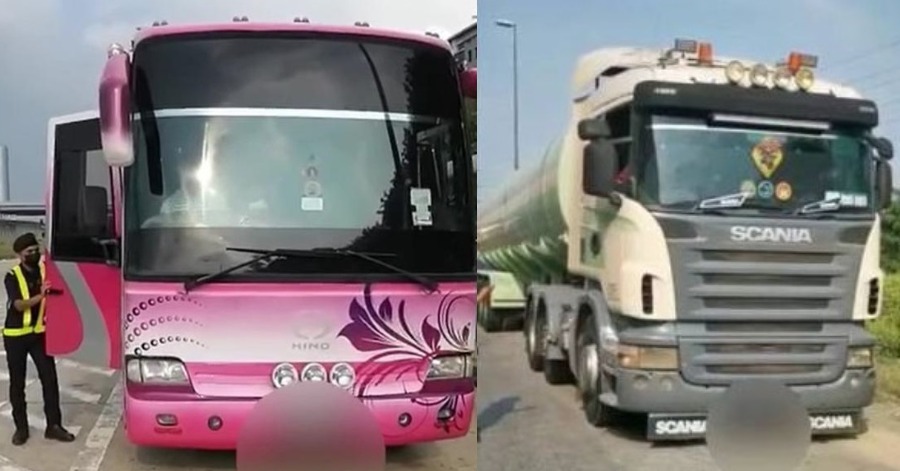 Lately, the trend of using modified horns with rhythmic tones can be seen to be on the rise especially among bus and also lorry drivers and this irresponsible action has been disturbing other road users. Therefore, the Selangor State Road Transport Department (JPJ) has carried out the enforcement operation to hunt drivers that are still using this type of horn around Selangor. This operation is done so that this disturbing type of horn will never be used again.
Selangor State JPJ also has stressed that a fine of up to a total of RM2,000 and also imprisonment of up to 6 months awaits road users with vehicles that use modified horns. According to a statement, the enforcement operation against the use of these modified horns has been done within the state since 1 March after receiving complaints from the public.
According to the Selangor State JPJ, enforcement against vehicles that install these rhythmic horns as an accessory has been sued under Rule 24 (i) of the Motor Vehicles (Construction and Use) Rules 1959, namely installing horns more than one tone. Vehicles installing this kind of horn have also been taken action with the issuance of a Notice of Prohibition of the Use of Vehicles (PG1).
Vehicle owners who have been compounded must attend an inspection at any nearby JPJ Office to ensure that the vehicle has been taken corrective action by removing the installed rhythmic horns and a Vehicle Use Prohibition Withdrawal Notice (PG2) will be issued after the vehicle inspection is made. The compound also needs to be clarified or the case was taken to court for further action.
JPJ stated that continuous enforcement will be done against any offenses to make sure that road users obey the rules and regulations on the road.
Sources: Facebook JPJ Negeri Selangor.