Fugee Launches Fundraising Initiative For Refugee Education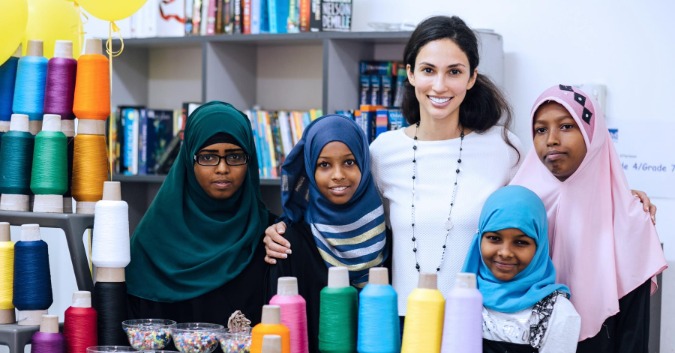 Initiative to Address the Sub 1% University Education of Refugees in Malaysia
5 January 2021, Kuala Lumpur – Fugee, a refugee-led non-profit organisation, has launched, 'GED Course for Refugee Youth' – a fundraising initiative to empower refugees through education. The campaign aims to raise a total of RM26,500 to help refugee students complete their General Education Diploma (GED).
In doing so, the campaign looks to address the serious concern of further education for refugees with only 16% of refugee children enrolled in secondary education and less than 1% in universities.
Commenting on the initiative, Deborah Priya Henry, Co-Founder and Executive Director of Fugee stated, "At Fugee we wholeheartedly believe that the key to brighter futures for refugee children is education. However, in their circumstance this is a lot easier said than done. With the limited education options available to them – the GED is the most realistic shot at success that they have but it is a costly one. We hope the GED Course for Refugee Youth campaign can help refugee children afford the exam and in doing so build a bridge for them to continue to chase better lives from themselves and their loved ones."
The campaign is being driven through The Incitement – an online CSR and fundraising platform. The platform not only provides an avenue to drive for funds but also gives the public insight into the hopes, challenges and dreams of some of the refugee students in question.
Sharing on his personal experience, Yousuf Mohammed who originated from Yemen said, "I came to Malaysia in 2016, escaping a very difficult situation back in Yemen. It has not been easy adapting here but I am grateful for the opportunity to have been able to study and now I am looking to go even further with a GED. I hope to go to university to become a Physiotherapist to help so many that I know who have been affected by injury and disability through movements, exercises and therapy."
Yousuf is just one of many refugee students in Malaysia who have unique yet equally challenging and inspirational stories of overcoming adversity and striving for a brighter future.
In the 2018/2019 academic year, five refugee students from Fugee successfully completed their GED. By the end of 2019, at least 19 students started higher education through GED and other academic courses.
The GED is a viable alternative for students who are 18 years old and over to certify their completion of secondary education and facilitate their access to university. It is an upper-secondary certificate equivalent to A-level accepted by nearly all universities in the U.S. and many across the world.
"2020 has been tough on all of us but it has been especially difficult for the refugees here – particularly the children. Their limited freedoms and rights were further eroded by the pandemic but now we hope to turn things around. I believe in the giving nature of Malaysians and believe we can come together to support these children in achieving their dreams," Deborah added.
The GED Course for Refugee Youth initiative is being driven under the newly formed Fugee Youth Academy – a subsidiary under Fugee Organisation. Since its establishment in 2009, Fugee School – the education arm of the organisation, has helped educate and empower 500 refugee students and is looking to help these students taking their education even further through the GED.
The campaign has thus far collected close to RM3,000 – approximately 11% of its total goal. The organisation is hoping for the full funding goal to be met by early February 2021 to facilitate the necessary registrations for the students.
To donate towards the The GED Course for Refugee Youth initiative visit: https://www.theincitement.com/channel/1064/posts
About Fugee Organisation (@fugee_org) & Fugee School
Fugee Organisation champions equality and access by and with refugees to bridge learning gaps and nurture self-reliance to build a truly inclusive society. Fugee School is an integral part of the organisation, encouraging students to realise their full potential & value by equipping them with the right academic, creative & life skills in an environment free from discrimination & exclusion. They know that education is the key that can open doors to a brighter future.
Movie Review: An Amazing Movie With Unpredictable Plot Twist, 'I Care A Lot'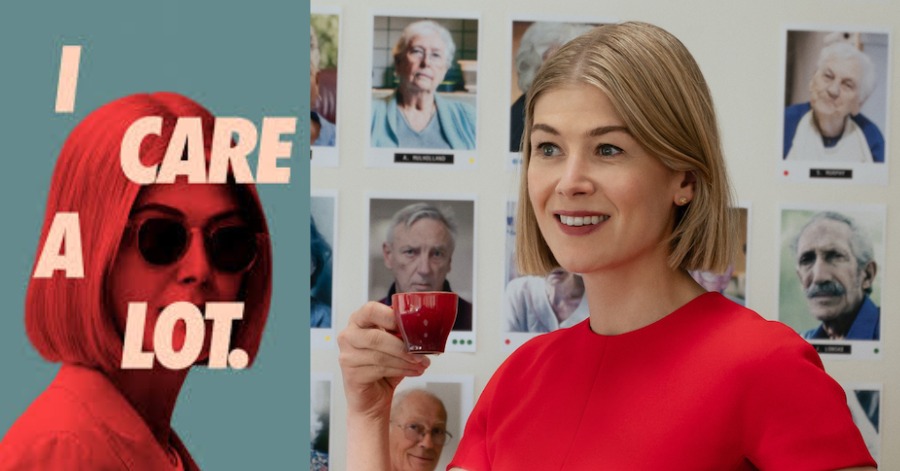 'I Care a Lot' is actually a 2020 American dark comedy and thriller movie written and also directed by J Blakeson. The movie stars Rosamund Pike, Peter Dinklage, Eiza González, Chris Messina, Macon Blair, Alicia Witt, Damian Young, with Isiah Whitlock Jr. and Dianne Wiest. It follows a court-appointed guardian who seizes the assets of elderly people for her own, only for her to get mixed up with a dangerous gangster.
This particular movie has received generally positive reviews, with praise for Rosamund Pike's performance in it. It has garnered a lot of excitement. The movie leaped to the summit of Netflix's top 10, a big accomplishment for a non-franchise original film from the streaming service.
What 'I Care A Lot' Is About
It is about Marla Grayson who is concocted a terrifying but mostly legal scam. She bribes medical professionals to declare older people legally unfit to look after themselves and then fools gullible judges into appointing her as their legal guardian. Once she becomes their guardian, she places them in nursing homes, often against their will, and immediately sets about liquidating their assets to pay herself. Marla lives well, drives nice cars, has a sharp bob, and wears incredible, bold suits. She and her business partner and lover Fran are pictures of sexy, sophisticated living. Their scam is going great!
But Marla's grift takes an unexpected turn when a slimy doctor helps her land a 'cherry', an older woman who is extremely rich and has no family. Marla believes she's hit the jackpot after she's appointed to be the guardian for Jennifer who, it turns out, is not who she says she is, and "uh oh" she's connected to the Russian Mafia, led by the powerful crime boss Roman Lunyov.
What Can Be Said About 'I Care A Lot'
It is such a stylish thriller movie that deals with an everyday issue of "what to do with our elders…and are they safe?" Beautifully filmed scenes of Boston neighborhoods and sky views of wooded New England areas and the city. It had just enough violence so that people didn't have to leave the room to avoid seeing the gruesomeness of it. An amazing twist at the end that everyone would not expect it. Beautifully acted by all actors, they wove you into their respective parts. It is a great movie to put on everyone's binge list to watch.
Rosamund Pike really gives a towering performance in this rollercoaster ride of a movie about a particularly nasty form of the grift.
Sources: YouTube Netflix.
Movie Review: What Can Be Said About Netflix Series 'Behind Her Eyes'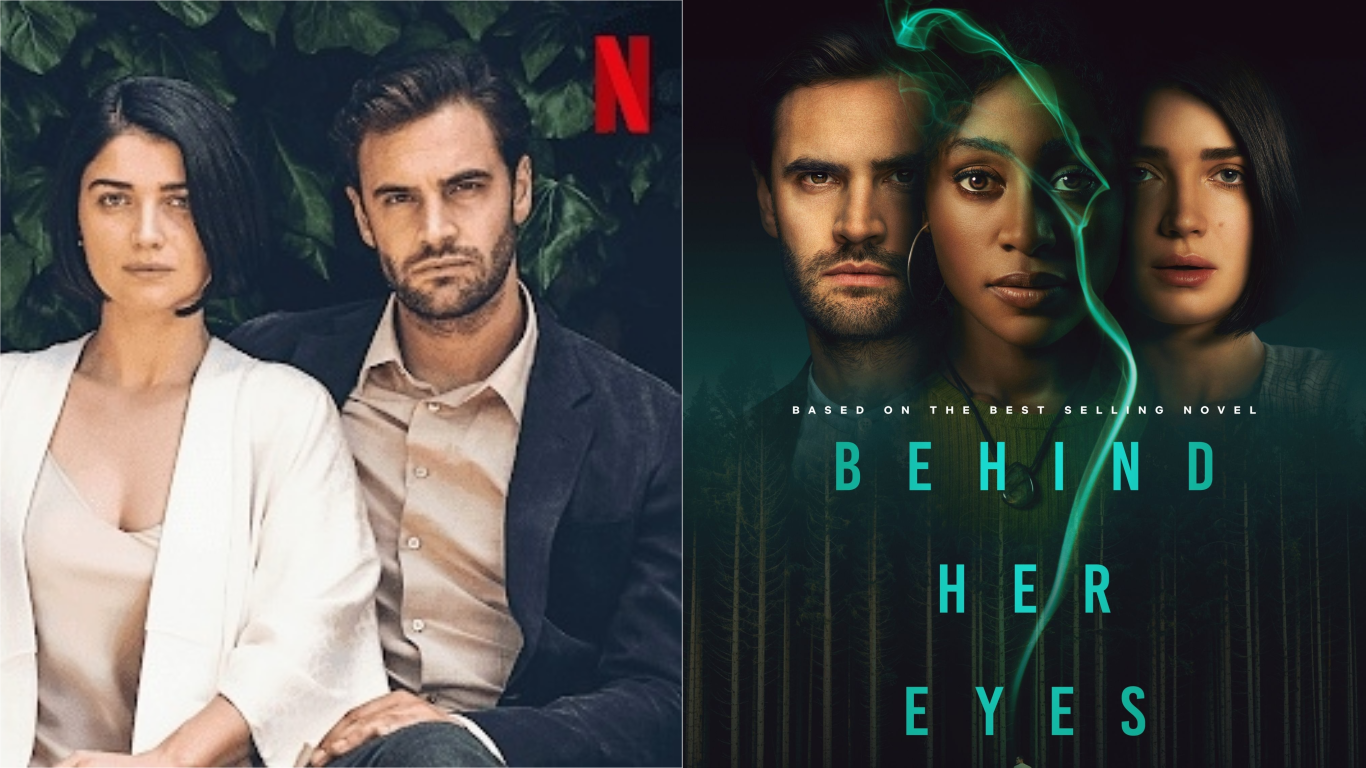 Recently, Netflix released a new series Behind Her Eyes based on the book of the same name by Sarah Pinborough. It is a mystery thriller where a single mother, Louise is trapped between a couple, David and Adele where the wife is her friend while sleeping with the husband. From there, she uncovered the secrets that will blow you away.
Here are the reasons why you should watch Behind Her Eyes.
The Entanglement
From the beginning, you get to see something is boiling under the surface of the seemingly perfect marriage of David and Adele. Especially after David and Louise began an affair. Things get a bit more complicated when Louise befriends Adele and slowly uncovers the unorthodox nature of Adele's marriage. She is torn between loving David and protecting her new best friend.
The tension will keep you on the edge as you predict how are these people going to end up in the end. Especially when you throw in a boy from Adele's past who mysteriously went missing.
The Acting
Simona Brown played the struggling single mother really well. Tom Bateman is the conflicted husband and psychiatrist juggling his work, his marriage, and his affair. But the star of the show has to be Eve Hewsen for her hauntingly elegant yet unsettling portrayal of Adele.
From the walk to the twitch of her fingers, you will either be charmed or creeped out by her acting.
The BIG Twist
This two-pronged mystery involves marriage issues and the psychic nature of the soul. The combination of the flashback, the focus, and the way the story is arranged makes for a good mystery thriller.
If you're a fan of the genre then I highly suggest you stay away from social media because they're already talking about major spoilers there and go in watching the show blind. That is if you haven't read the novel.
'Trang', A Thai City That Obsessed With Breakfast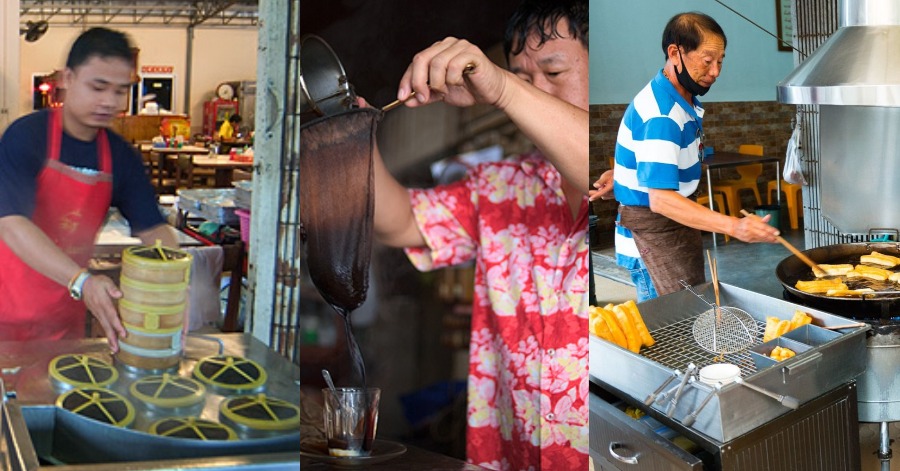 In this southern city of Thailand, stalls are already flocked with awaiting customers as early as 4 am. Dim sum halls, vintage cafes, and street food vendors are all open to serve people looking for their morning fix. "People here are eating all the time!" said a Trang-based restaurateur.
Trang is nearby Krabi in southern Thailand. It is known as the gateway to beach paradise and islands.
Aside from the natural attractions, this little-visited city seems to thrive on breakfast. Mostly populated by Thai-Chinese, the residence made morning meals a great excitement.
Preparations already begin at midnight. With flames and smoke from the biggest of restaurants to the smallest of tuk-tuks, the smell of food, grill, steam, and sizzle of the pan brightened the darkest of night.
"There are at least 70 dim sum shops in Trang city," estimates Ja, a dim sum restaurant owner. In his cavernous restaurant located slightly outside downtown Trang, early risers are blessed with a selection of more than 40 steamed dim sum items. "We make all our dim sum by hand," he explains with evident pride. "Many other places just buy the frozen dim sum and steam it."
Thailand is also known as a food-obsessed country. It is on a must-visit list of every foodie traveler. But this city's passion for breakfast seems out of this world.
In Trang, you can kick off your day at immense dim sum halls; decades-old restaurants selling steaming bowls of noodles and rice porridge; cafes and stalls boasting trays of curries, stir-frys, and soups; street-side vendors hawking crispy, deep-fried sticks of dough and many more.
But why Trang?
This is because the restaurants accommodate various types of workers. With rubber tappers wake up at 2 a.m and people running restaurants and shopping for ingredients at wholesale, restaurants practically run 24/7! Rubber is an important part of the economy and rubber sap must be gathered in the morning hours.
Where in other places there are not many 24-hour restaurants with the exception of fast food outlets, it feels like food never runs out in Trang.
With immigration since the 15th-century trade, this city has drawn Chinese immigrants and shape the food culture here. This city might be the most Chinese place in the country with Hakka, Hokkien, Cantonese, and Teochew among regional Chinese language and also food influence.
This city is famous for dim sum halls that offer a variety of options. Even Chinese tea culture is prevalent in here.
But Chinese dishes aren't the only thing to look forward to. This city too has a significant Muslim population. Which means there are plenty of halal restaurants. Among the dishes are roti, curry stalls, soups, kebabs, and other dishes.
According to a curry stall owner, "The people of Trang have a reputation as serious eaters. Elsewhere people eat three maybe four times per day, but in Trang, we eat nine times a day!"
It resonates well with Malaysians to know that at least there is definitely a city that shares the same love for food.
Source: BBC, Austin Bush