Inspirational Story: 'Burger Boy' Gives Out Free Burgers Daily During MCO 2.0, Helping People In Need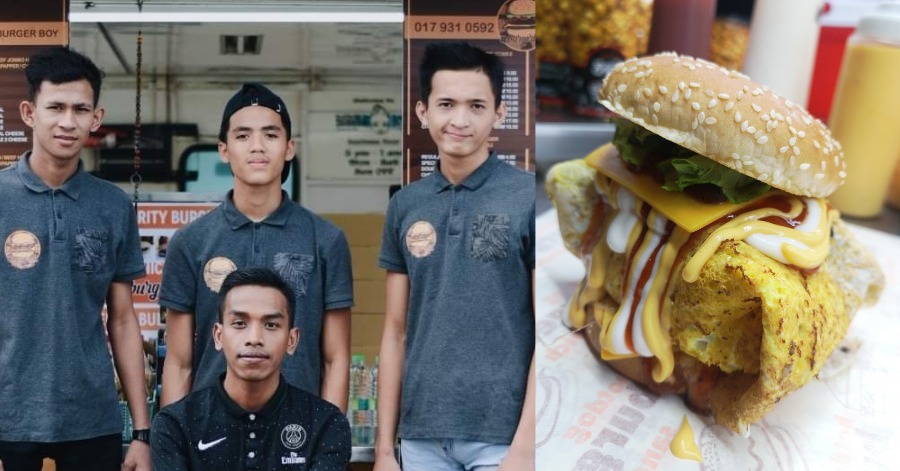 Malaysians are actually full of good people and are always united when it comes to helping one another. That is actually where the inspiration of this burger stall in Petaling Jaya had as they help the needy around PJ.
Mohd Kosim Ismail who is the owner of Burger Boy said that he believes in the act of kindness would never bring any harm towards anyone. He said that he is willing to help people in need and also those who do not have any money by giving our free burgers daily during the Movement Control Order (MCO). This is such a noble thing to do during this pandemic time.
More information about the person who is responsible for this great act of kindness, his full name is Mohamad Kosim bin [email protected] He is 30 years old and originally from Jeram Linang, Pasir Puteh, Kelantan.
This particular stall has distributed almost 100 free burgers daily since the commencement of MCO 2.0. Mohd Kosim Ismail stated that anyone who doesn't have enough money to survive during the MCO can drop by his burger stall and have some of them.
Mohd Kosim Ismail totally understands the different hardships that everyone has to face during the MCO. He said, "Some lost their jobs and are unemployed, while some were not affected at all. Hence, this is the least that I can do to help those who are affected".
People who are in need of food for them or even their family can just come to their stall starting from 2 pm until 8 pm to get themselves any burger that they want from the menu because it is not limited to basic burgers. Surprisingly, the owner insists for people to choose anything from the menu which has over 90 different varieties to choose from. This proves that he really wanted to help people out there to have quality food that they love and of their choice.
All the burgers available there range from RM3 to RM30.50 each. Out of the array of choices of burgers, you can find many delicious and self-satisfying burgers made of egg, chicken, beef, lamb, rabbit, prawn, and Burger Boy even has fish in their menu. So many choices that can be made.
Malaysians have truly inspired by this act of kindness done by Burger Boy and they also have decided to join the honorable and contribute to helping the needy too. Mohd Kosim Ismail said, "There are people who come to my food truck and have pay-it-forward for those who cannot afford and are hungry". He also added that the particular individual's bank in funds to donate burgers to specific locations as well.
Below are more information about Burger Boy and where you can make orders for burgers too:
Address: Kota Damasara 47810 Petaling Jaya, Selangor, Malaysia
Operation Hours: 2 PM – 8 PM (Daily)
Contact: 017-931 0592
According to Mohd Kosim Ismail, he has been doing this charity works since the year of 2012. Previously, he did a lot of kind deed by distributing free burgers towards orphanage home in Klang Valley area, Selangor area, Sg. Buloh area, Subang area and many more. He also stated that he did a lot of distributing free burger towards front-liners such nurses, doctors, firemen and many more during the MCO 1.0 in the month of March 2020.
He mentioned that his source of inspiration would be his own beloved father. His father once said towards him, "The more you give, the more you get back". That is why he becomes such a generous and kind-hearted human being nowadays. Other than that, he also mentioned that his source of strength to keep doing all these kind act would be none other than Ustaz Ebit Lew. He looks up to him so much because of all his act of kindness the he has done.
Sources: Facebook Burger Boy
Food Review: Delicious Gula Apong Ice Cream By 'M Ice Cream'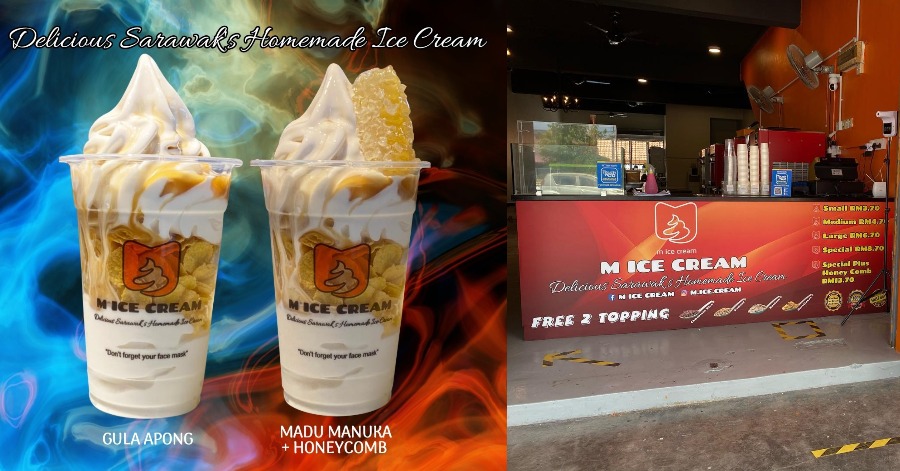 Gula Apong Ice Cream is actually a very famous dessert in Sarawak. Previously, it is hard to find it to be available here in Peninsular. Now, since 'M Ice Cream' has introduced it here, it is easier to find it. Gula Apong is actually the 'gula melaka' version of Sarawak but both of them are definitely not from the same tree. It is commonly used in a lot of Sarawakian beverages and also desserts.
'M Ice Cream' specializes in Sarawak Gula Apong Ice Cream. In this store, their ice cream can be topped with honeycomb and also varieties of toppings. The Gula Apong itself got brought from Sarawak to Peninsular Malaysia.
Gula Apong flavor is the best seller flavor from the shop. There, you can have 4 different toppings that are free and that topping is:
Chocolate Rice
Peanuts
Nestum
Corn Flakes
M Ice Cream also has two other additional toppings, and if you wanted these toppings you need to add-on payment for them and that is:
Chocolate Chips – Add-on RM1
Honeycomb – Add-om RM5
Sources: Facebook M Ice Cream.
Ji Soo Leaving 'River Where The Moon Rises', Na In Woo In Discussion To Replace Him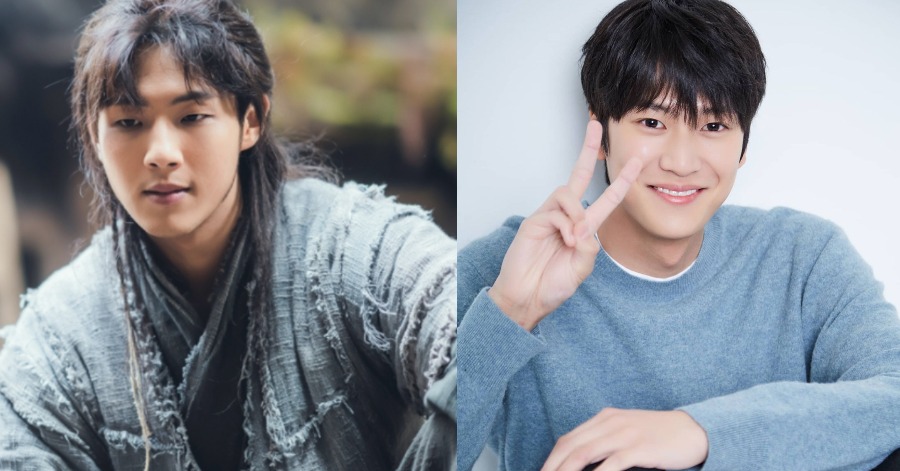 After making an apology for the offense of bullying, actor Ji Soo will be leaving the cast of the drama 'River Where The Moon Rises'.
The KBS station has confirmed the matter and informed that the character played by Ji Soo in the drama will be replaced with another actor.
"Ji Soo, who has recently become the center of controversy, will be stepping down from' River Where the Moon Rises, '" they stated.
Ji Soo previously appeared to make an open apology on his Instagram account to everyone who had been a victim of bullying during his school days.
Meanwhile, the management agency Cube Entertainment issued a statement saying that the drama actor 'Mr. Queen' Na In Woo will replace Ji Soo.
"Na In Woo has received an offer to join 'River Where the Moon Rises' in the role of On Dal, and he is currently reviewing the offer," said the agency's representative.
At this point, discussions are still ongoing over whether the upcoming episodes of 'River Where the Moon Rises' that was scheduled for March 8 and 9 will make it to air.
Source: Soompi
I-Sinar: EPF Members Can Change The Amount Of Applications Starting 8th of March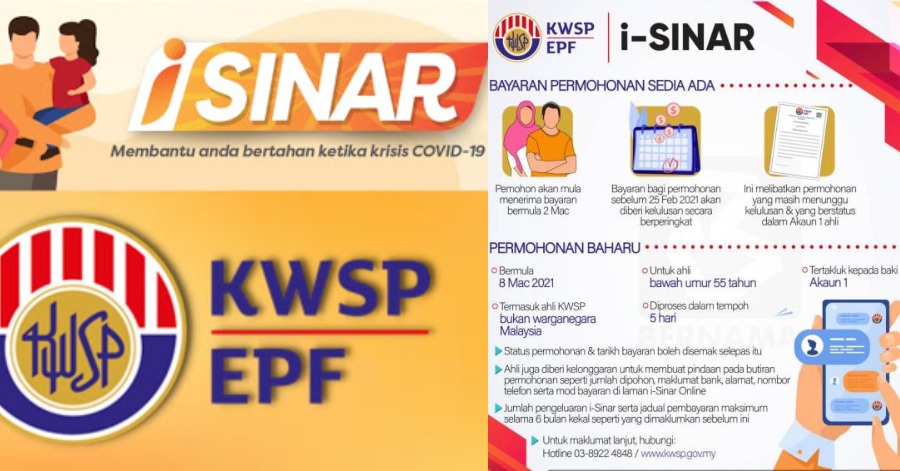 Members of the Employees Provident Fund (EPF) will be given the flexibility to make their amendments to the application details that they have made. The amendments that can be done are such as the amount applied for, bank information, address, telephone number, and the payment mode on the i-Sinar Online site from the 8th of March.
The Minister of Finance that is Datuk Seri Tengku Zafrul Abdul Aziz is confident that this is one of the developments that is very much awaited by all the people. According to him, the new i-Sinar application which abolishes all criteria will be opened on that particular date.
Payment For Existing Application
Applicants will start receiving their payment starting from the 2nd of March.
Payment for the application done before the 25th of February 2021 will be approved in stages.
This involves applications that are still pending approval and whose status does not pass.
New Application
Starting from the 8th of March.
For members that are under 55 years of age.
Subject to the balance of Account 1.
Including non -Malaysian EPF members.
Will be processed in 5 days' time.
The application status and also the date of payment can be checked after that. Other than that, the total i-Sinar withdrawal amount, as well as the maximum payment schedule for 6 months, remains as previously informed.
Sources: Facebook I-Sinar: Permohonan & Semakan KWSP Akaun 1 Online.