Inspirational Story: 'Burger Boy' Gives Out Free Burgers Daily During MCO 2.0, Helping People In Need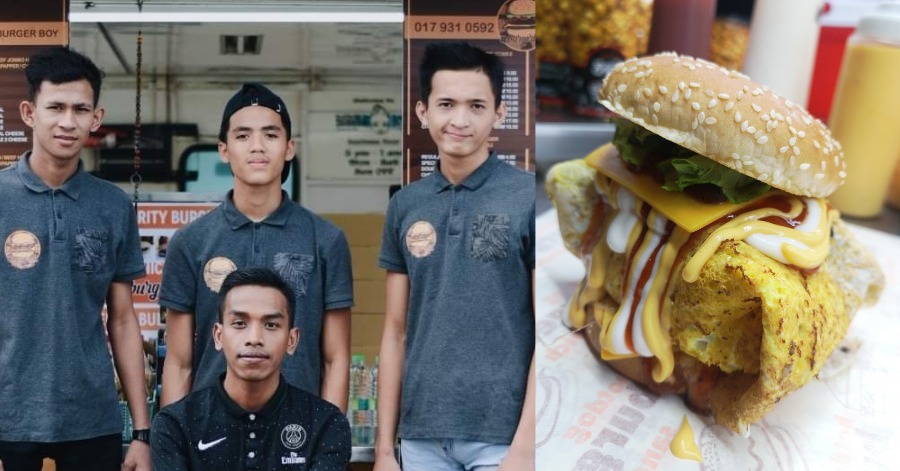 Malaysians are actually full of good people and are always united when it comes to helping one another. That is actually where the inspiration of this burger stall in Petaling Jaya had as they help the needy around PJ.
Mohd Kosim Ismail who is the owner of Burger Boy said that he believes in the act of kindness would never bring any harm towards anyone. He said that he is willing to help people in need and also those who do not have any money by giving our free burgers daily during the Movement Control Order (MCO). This is such a noble thing to do during this pandemic time.
More information about the person who is responsible for this great act of kindness, his full name is Mohamad Kosim bin [email protected] He is 30 years old and originally from Jeram Linang, Pasir Puteh, Kelantan.
This particular stall has distributed almost 100 free burgers daily since the commencement of MCO 2.0. Mohd Kosim Ismail stated that anyone who doesn't have enough money to survive during the MCO can drop by his burger stall and have some of them.
Mohd Kosim Ismail totally understands the different hardships that everyone has to face during the MCO. He said, "Some lost their jobs and are unemployed, while some were not affected at all. Hence, this is the least that I can do to help those who are affected".
People who are in need of food for them or even their family can just come to their stall starting from 2 pm until 8 pm to get themselves any burger that they want from the menu because it is not limited to basic burgers. Surprisingly, the owner insists for people to choose anything from the menu which has over 90 different varieties to choose from. This proves that he really wanted to help people out there to have quality food that they love and of their choice.
All the burgers available there range from RM3 to RM30.50 each. Out of the array of choices of burgers, you can find many delicious and self-satisfying burgers made of egg, chicken, beef, lamb, rabbit, prawn, and Burger Boy even has fish in their menu. So many choices that can be made.
Malaysians have truly inspired by this act of kindness done by Burger Boy and they also have decided to join the honorable and contribute to helping the needy too. Mohd Kosim Ismail said, "There are people who come to my food truck and have pay-it-forward for those who cannot afford and are hungry". He also added that the particular individual's bank in funds to donate burgers to specific locations as well.
Below are more information about Burger Boy and where you can make orders for burgers too:
Address: Kota Damasara 47810 Petaling Jaya, Selangor, Malaysia
Operation Hours: 2 PM – 8 PM (Daily)
Contact: 017-931 0592
According to Mohd Kosim Ismail, he has been doing this charity works since the year of 2012. Previously, he did a lot of kind deed by distributing free burgers towards orphanage home in Klang Valley area, Selangor area, Sg. Buloh area, Subang area and many more. He also stated that he did a lot of distributing free burger towards front-liners such nurses, doctors, firemen and many more during the MCO 1.0 in the month of March 2020.
He mentioned that his source of inspiration would be his own beloved father. His father once said towards him, "The more you give, the more you get back". That is why he becomes such a generous and kind-hearted human being nowadays. Other than that, he also mentioned that his source of strength to keep doing all these kind act would be none other than Ustaz Ebit Lew. He looks up to him so much because of all his act of kindness the he has done.
Sources: Facebook Burger Boy
(Video) Called 'emart24′, One Of Korea's Famous Convenience Stores Is Now In Malaysia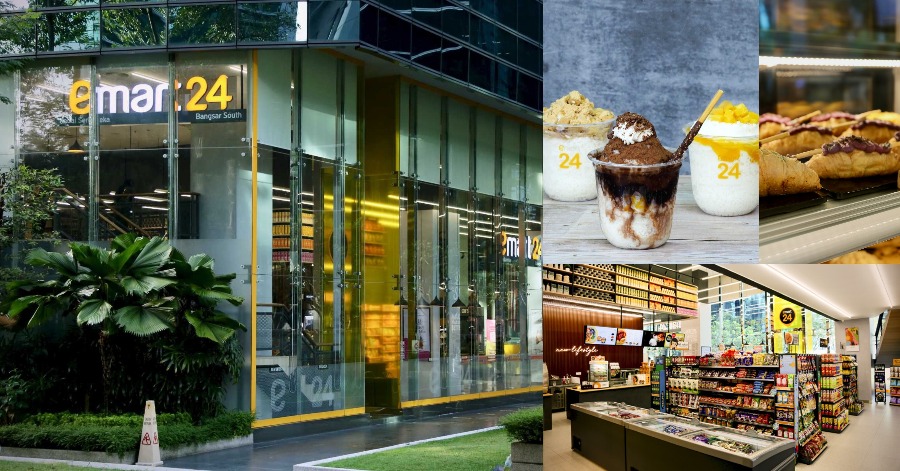 Recently, there has been particularly great news circling all over social media platforms that have made many netizens so excited. It is actually about one of South Korea's fastest-growing convenience store that is called 'emart24′. According to the news, it has officially opened specifically in Bangsar South. Malaysians are so excited because now there are going to be more store which they can enjoy various Korean's goodies.
There would be so many Korean products that are going to be sold there such as Korean street food, exclusive Korean snacks, and also Korean beauty products. Korean street food that all the Malaysians are always looking for such as delicious 'eomuk' which is a fish cake, sausage, 'cupbap' which is cup rice, fried chicken, pau, and also bingsu.
View this post on Instagram

According to the post that stated, "We're more than just your typical convenience store. Get a variety of Korean products from hot food to cosmetics. All under one roof". The statement itself would surely make all the Malaysians become so excited to have a visit to Korea's convenience store.
emart24 also has mentioned that the Bangsar South's branch is actually the first of 300 targeted to be launched in the country over the next five years with each Reserve Store having its own distinctive characters. For example, their Reserve Store in Bangsar South boasts innovations that are aimed at enhancing the customer experience with a larger space, customized interiors, and a distinct character that sets it apart from other future Reserve Stores so the customer experience is unique every time.
Sources: Instagram emart24.
Mothers-Teachers Collaboration Makes PdPR A Success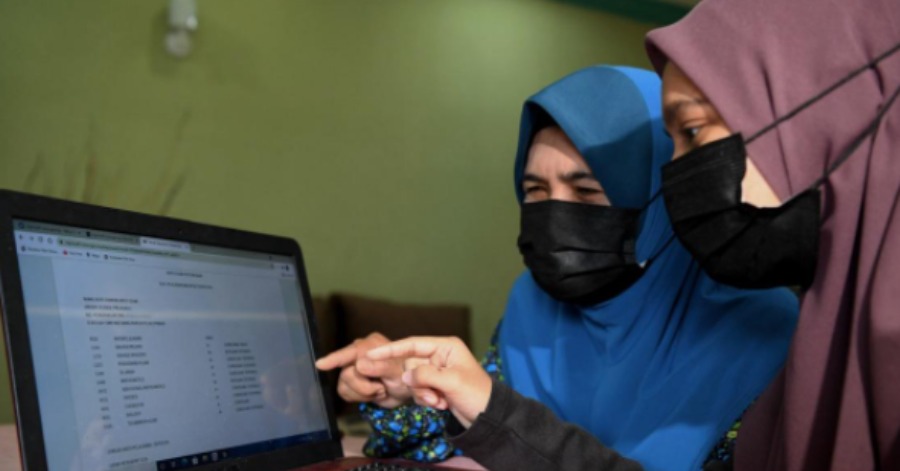 KINABATANGAN, June 25  — The implementation of home-based teaching and learning (PdPR) requires full commitment from teachers and students, but the role of parents is also important in ensuring its effectiveness.
Teachers at a school in the interior of Sabah are aware of mothers' influence in the success of PdPR, especially in areas where it is difficult to conduct online learning.
A teacher, Najme Nasir, said mothers of pupils of Sekolah Kebangsaan (SK) Sungai Lokan, had given a strong commitment to making PdPR a success since last year.
"The one who gives a lot of cooperation is the mother at home, the one who helps the students a lot is the mother, the one who keeps nagging kids about their homework is the mother.
"For that, we really appreciate the role of mothers in helping their children and also helping us teachers implement PdPR," he told Bernama when contacted.
Najme said the commitment of the mothers made it easier for teachers to monitor the progress of students at home as some areas in Kampung Sungai Lokan did not have good internet access due to the hilly terrain.
The school's teachers and headmaster, Masnah Apong, always looking for ideas to encourage students to be interested in learning, he said.
Among them is using their own money to buy school supplies, wrapped them before delivering them to 62 school children at their homes.
"There is no denying that the performance of students in the interior is different from that in the city, let alone when PdPR was launched following the pandemic.
"For us, we want the students here not to be left behind in their studies," he said.
Sources: BERNAMA
Shop Review: 'Aqmarithm', The Online Shop That Sells Affordable And Trendy Accessories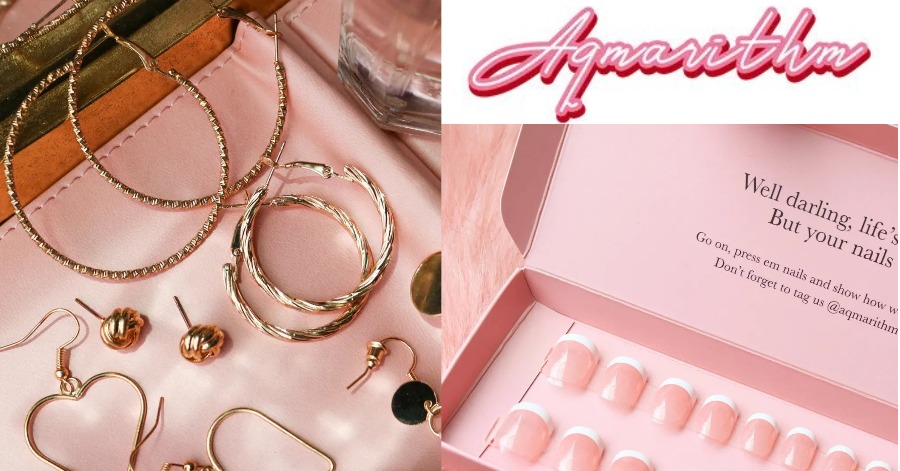 With the help of social media, millennials are taking the risk to start their own online business. With that being said, shopping is now easier as all you have to do is scroll through your gadget and add it to your cart. The selection of items we can get online is also huge. Even groceries are delivered to your doorstep nowadays! Other than helping the small business owner, shopping online can also be some sort of therapy for certain people.
Today, we are going through an Instagram shop account, Aqmarithm. This pink theme online shop offers a broad choice of accessories such as necklaces, bracelets, earrings, and even fake nails!
The owner of this shop, Aqmar Ismail shared on the website that she started the business with zero capital. Her first sale was through pre-order since she did not have any budget in the beginning.
She said that with taking pre-order, she did not need to worry about keeping any stock nor the risk of the items going to waste if no one were to buy it from her shop. However, the process was quite slow. After she managed to get the attention of teenagers on social media, her business has been growing ever since.
As of now, Aqmarithm on Instagram has reached up to 36.6k followers and they even have their own official website!
Buying accessories from Aqmarithm is made easy with the website where you can just add them to your cart and check out. Not only that they provide high-quality accessories, but all of their items also start from RM8 only. To purchase their items, you can go through their website or Instagram account.
Sources: Instagram @aqmarithm, Aqmarithm