'It Is Always My Fault' – Klopp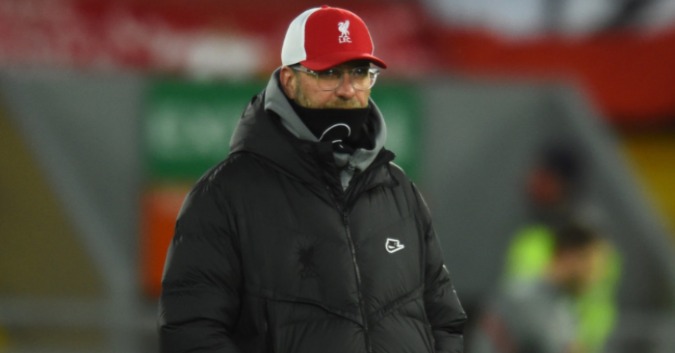 Jurgen Klopp admits the end of Liverpool's 68-match unbeaten run at Anfield seems unbelievable as the defending Premier League champions lost 1-0 to Burnley.
Klopp's side has lost at home in the league for the first time since Crystal Palace won at Anfield in April 2017.
Ashley Barnes gave Burnley the first win at Anfield since 1974 when he completed the 83rd-minute penalty after being fouled by Reds goalkeeper Alisson Becker.
"We lost the game which is pretty impossible but we did it," Klopp said.
"That is my fault. It is my job to make sure the boys have the right feelings and confidence. That didn't work out.
"We had the ball a lot and created some situations that are OK but our final decision is not right. I said the same thing last week. When something doesn't work you must try harder, longer, and more often and make better decisions. It didn't work tonight," he said.
"It is always my fault. If I make clear which movements make sense because it will hurt the opponent and we don't do that then I need to make it clearer. It is not that they don't want it. It is difficult to play against these low blocks.
"It helps if you score the first goal but we didn't. That changes the opponent. After not scoring for a long time not everybody feels confident.
"I never thought of us as free-scoring. I knew we had to work hard. It is not the first time or last time it will happen in football.
"We can only use this game for the next one. It is not because the players do not have the ability. Our decision-making is the problem. If we score in our big moments it changes things but we did not," added Klopp.
Liverpool will need to find their rhythm soon with a number of huge matches coming up, starting with Manchester United in the fourth round of the FA Cup this Sunday.
Source: Goal
Pele Receives COVID-19 Vaccine, Urges Caution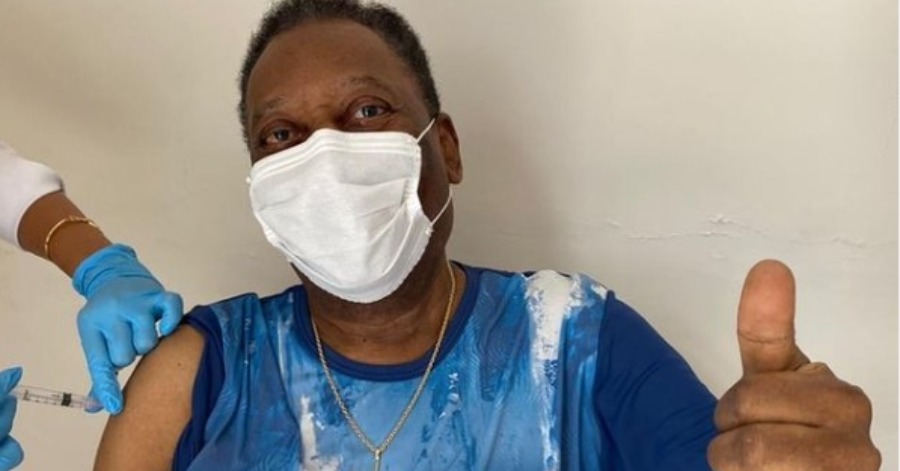 RIO DE JANEIRO, March 3 (Xinhua) — Brazilian football legend Pele has described his COVID-19 vaccination as "unforgettable" and called for global cooperation to end the pandemic.
The 80-year-old was inoculated on Tuesday, around six weeks after Brazil began its coronavirus vaccine rollout, reports Xinhua news agency.
"Today was an unforgettable day. I received the vaccine," Pele said on Instagram.
"The pandemic is not over. We must remain disciplined to save lives because many people have not yet been vaccinated. This will pass if we think of each other and help each other," he added.
It is not known which vaccine Pele received or whether it was the first or second dose.
Pele, who has suffered from a series of health issues in recent years, has been in self-isolation since COVID-19 was declared a global pandemic last March.
The only player to win three World Cups, Pele is regarded as one of football's greatest ever players. In 2000, he shared the award for FIFA's best player of the 20th century with Argentine great Diego Maradona, who died last November aged 60.
Source: BERNAMA
Former Tennis Star Sharapova In Forbes' List of Top 10 Richest Self-Made Women In Russia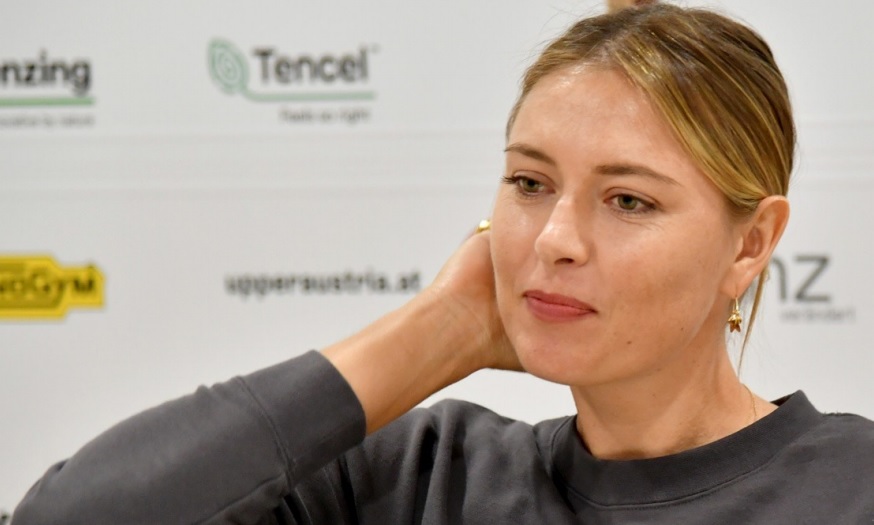 MOSCOW, March 2 – Retired Russian tennis superstar Maria Sharapova has entered the Forbes list of the top 10 richest self-made women in Russia, according to a fresh ranking published on Monday, reported Sputnik.
The magazine put the 33-year-old ve-time Grand Slam winner — the only athlete on the list — in 10th place with an estimated net worth of US$200 million. She made her fortune from prize money, endorsements, and her own candy company.
Before retiring in 2020, Sharapova claimed the title of the highest-paid female athlete for 11 consecutive years, according to Forbes, peaking at US$30 million in 2015. She also launched the premium candy brand Sugarpova, which reportedly posted earnings of US$20 million in 2019.
Tatyana Bakalchuk, the co-founder and owner of Russia's largest online retailer, Wildberries, tops the Forbes list with US$10.1 billion. She is followed by businesswoman Olga Belyavtseva and Tatyana Kuznetsova, the deputy chair on the board of Russian gas giant Novatek.
The list of self-made women has become an alternative to the list of the richest women in Russia, first released in 2014, as the latter started including more and more wives or ex-wives of businessmen who made their fortune as a result of their marriage or divorce.
Source: BERNAMA
Inaugural Edition of U Mobile MLCC Community Cup 2021 Champions Take Home RM5000 In Prize Pool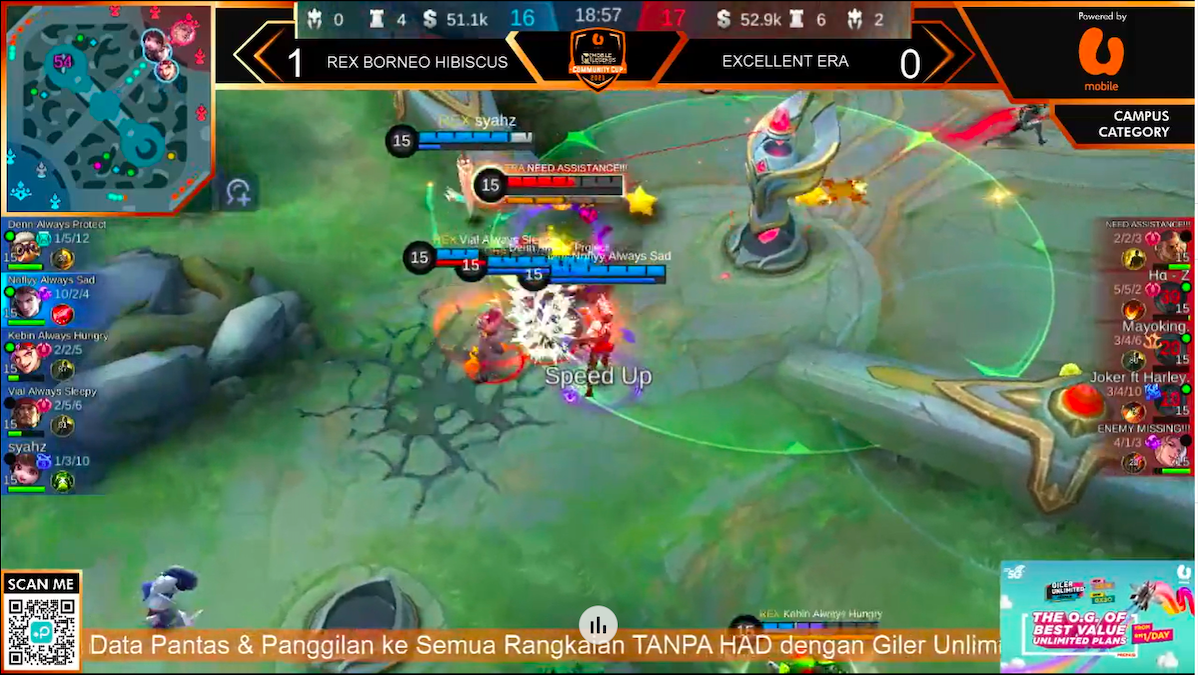 The fight was intense, teams were strategising using unorthodox methods to beat the opponent, there were cries of excitement and friends were cheering in support throughout the hours.
These were the scenes in U Mobile MLCC Community Cup 2021 finals where the champions from High School and Campus fought not only for glory but for the pride of their respective institutions! 
Ardent fans of U Mobile's Mobile Legends Campus Championship were feted with the inaugural U Mobile Community Cup, a mini league to keep the students engaged throughout the MCO 2.0 period and as a pre-season tournament for the upcoming grand event, Season 3. Despite being a smaller scale tournament, the tournament was no push-over with over 850 players taking part from across 140 schools and 56 varsities nationwide. 
In response to the overwhelming participation, U Mobile's Head of Segment Marketing, Mimi Wong said "We never expected for the fans to be so excited to join our U Mobile MLCC Community Cup, it's our first time organising a community event after 2 seasons of U Mobile MLCC. The main objective was to keep our fans engaged after the thrilling Season 2 in 2020, we're glad to be able to give something to these students, especially during these trying times."
The 2-month online tournament was held in January and February, and it was developed to give opportunities for new gamers to hone their skills and prepare themselves for the larger tournament scheduled to take place sometime in April 2021. 
Winners for the Community Cup Tournaments stood to take home a total prize pool of RM5000 cash, split between Champions  (RM 500), Second Place (RM 300), Third Place (RM 200), and Fourth to Eighth Place – RM 50 for each of the High School and Campus Category.
WEEKEND WINNERS
Casted by the affable duo, Sith And Mikos, both the High School Category and Campus Category finals were intensely contested with fans calling it one of the most engaging competition they have ever watched.
John Gaming, from Kolej Tingkatan 6 Sultan Sallehuddin from Kedah took on SPKM Academy Sekolah Tinggi Johor, with the former being crowned champion for January's High School category while the Campus Championship went to UiTM Vendetta from UiTM Shah Alam after battling for 6 hours.
As for the last leg of our Community Cup winners, ESG Gaming from SMK Taman Nusa Damai, Johor fought hard to be February's High School Champion while Rex Borneo Hibiscus from MSU College, Sabah has won the battle to crown as February's Campus Category.
All eligible winners will receive their prize money via GoPayz app, the official payment partner for U Mobile Sdn Bhd.
For more information on the tournament, do check out and follow the official Facebook page – U Mobile MLCC Facebook .