'It Is Always My Fault' – Klopp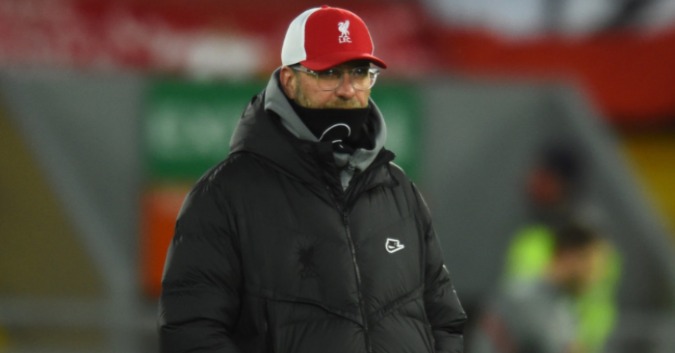 Jurgen Klopp admits the end of Liverpool's 68-match unbeaten run at Anfield seems unbelievable as the defending Premier League champions lost 1-0 to Burnley.
Klopp's side has lost at home in the league for the first time since Crystal Palace won at Anfield in April 2017.
Ashley Barnes gave Burnley the first win at Anfield since 1974 when he completed the 83rd-minute penalty after being fouled by Reds goalkeeper Alisson Becker.
"We lost the game which is pretty impossible but we did it," Klopp said.
"That is my fault. It is my job to make sure the boys have the right feelings and confidence. That didn't work out.
"We had the ball a lot and created some situations that are OK but our final decision is not right. I said the same thing last week. When something doesn't work you must try harder, longer, and more often and make better decisions. It didn't work tonight," he said.
"It is always my fault. If I make clear which movements make sense because it will hurt the opponent and we don't do that then I need to make it clearer. It is not that they don't want it. It is difficult to play against these low blocks.
"It helps if you score the first goal but we didn't. That changes the opponent. After not scoring for a long time not everybody feels confident.
"I never thought of us as free-scoring. I knew we had to work hard. It is not the first time or last time it will happen in football.
"We can only use this game for the next one. It is not because the players do not have the ability. Our decision-making is the problem. If we score in our big moments it changes things but we did not," added Klopp.
Liverpool will need to find their rhythm soon with a number of huge matches coming up, starting with Manchester United in the fourth round of the FA Cup this Sunday.
Source: Goal
Tokyo Olympics: Aaron-Wooi Yik Comfortable With Underdog Status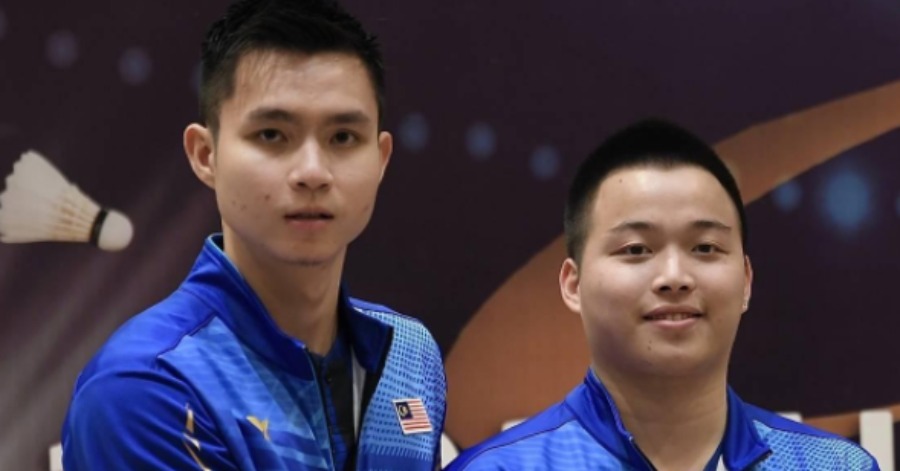 KUALA LUMPUR, June 24 — National number one men's doubles pair Aaron Chia-Soh Wooi Yik, are quite contented being the underdogs ahead of the Tokyo Olympic Games, next month.
With less than 30 days to go before making their Olympics debut, Aaron believes that an arduous journey lies ahead for them in Japan en route to trying to achieve glory in the world's biggest multi-sports event.
"I think it's tough for every player but perhaps, we might be on the good side as we are going there as underdogs," he told Bernama when contacted recently.
The current world number nine pair are now in tenth position in the Race To Tokyo rankings, according to the Badminton World Federation (BWF).
In an article featured in the BWF website last month,  the duo aspire to be Malaysia's first gold medallists at the Olympic Games in Tokyo.
The 24-year-old Aaron said they are now fully focused in their final lap of their Tokyo Olympics preparation at the Akademi Badminton Malaysia in Bukit Kiara, here.
"The preparation is well underway. We will be doing our very best to reach our own target in Tokyo," he added.
Apart from Aaron-Wooi Yik, there'll be four other Malaysian badmintonr representatives at the Tokyo Olympics led by men's singles Lee Zii Jia, women's singles Soniia Cheah, women's doubles Chow Mei Kuan-Lee Meng Yean and mixed doubles Chan Peng Soon-Goh Liu Ying.
So far, the badminton camp remains the biggest squad for the Malaysian contingent at the Tokyo Olympic Games.
They are joined by Khairul Anuar Mohamad (archery), Mohd Azizulhasni Awang, Muhammad Shah Firdaus Sahrom (track cycling), Nur Dhabitah Sabri, Ng Yan Yee, Pandelela Rinong, Leong Mun Yee (diving), Farah Ann Abdul Hadi (artistic gymnastics) and four sailing athletes – Khairulnizam Mohd Afendy, Nur Shazrin Mohd Latif, Nuraisyah Jamil and Juni Karimah Noor Jamali.
The Tokyo Olympics will be held from July 23 until August 8.
Sources: BERNAMA
King Congratulates Bonnie For Breaking World Record In Powerlifting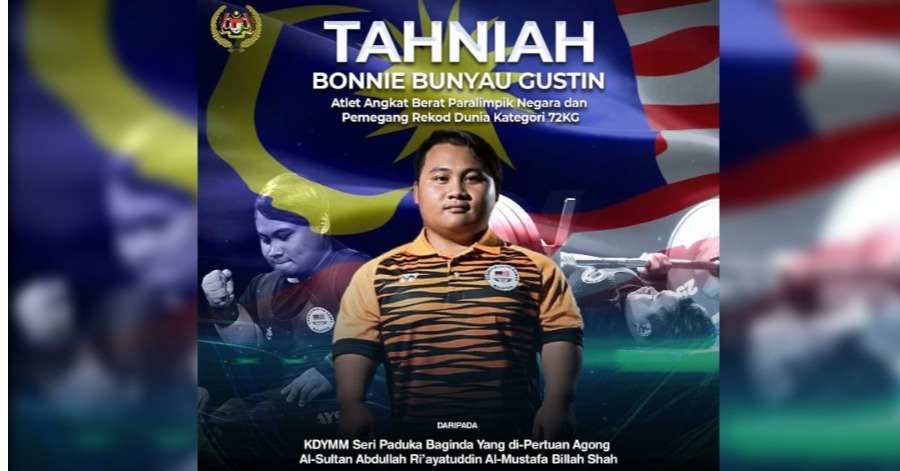 KUALA LUMPUR, June 23 — The Yang di-Pertuan Agong, Al-Sultan Abdullah Ri'ayatuddin Al-Mustafa Billah Shah, today congratulated national para athlete Bonnie Bunyau Gustin for his outstanding achievement in breaking the world record in powerlifting.
In a statement uploaded on Istana Negara's Facebook page, His Majesty also expressed his happiness and pride over the success, which was also described as not only a historical feat for Malaysian powerlifting but one which garnered accolades for the country on the international stage.
In the men's over-72kg category at the 11th Fazza Dubai 2021 Para Powerlifting World Cup in the United Arab Emirates (UAE) Tuesday, Bonnie blew his rivals away by lifting 230 kg. Silver medallist Peng Hu of China could only lift 214 kg while bronze medallist Nnamdi Innocent of Nigeria could only manage 213 kg.
The 22-year-old's feat erased the previous mark of 229 kg set by Iran's Roohallah Rostami at the 2018 Jakarta Asian Para Games in Indonesia.
"Bonnie's outstanding achievement once again proves that Malaysia is capable of producing athletes and individuals of quality, calibre and of international standards.
"It also proves that with commitment, fighting spirit and hard work, Malaysians are able to compete and succeed at the international level," the statement read.
Al-Sultan Abdullah hoped Bonnie's success and fighting spirit will be a source of inspiration to fellow Malaysians, in particular athletes, to work hard and strive for success in their respective fields domestically or on the international stage.
"The Yang di-Pertuan Agong wished Bonnie all the best and prayed that he would be blessed with continued success and to keep on putting the country on the world stage with more victories," the statement said.
Sources: BERNAMA
(Video) Watching WWE Before? These Are 5 Reasons Why Fans Stopped Watching It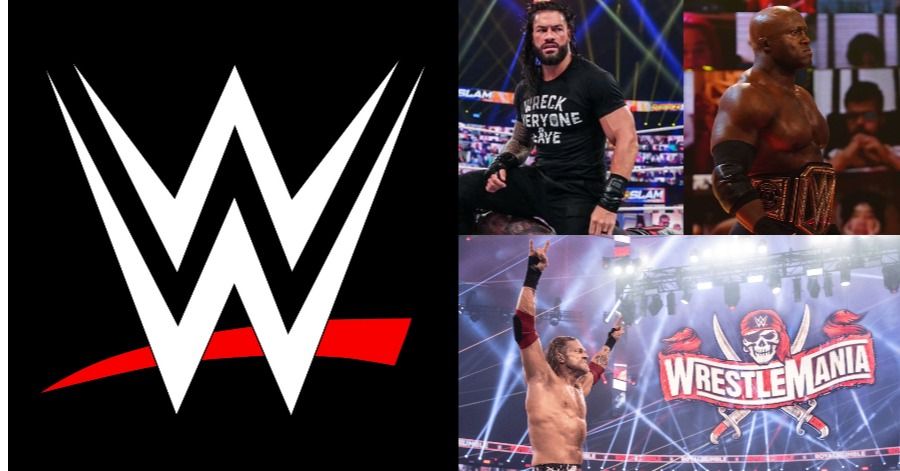 World Wrestling Entertainment or better known as WWE, is actually an American integrated media and entertainment company that is primarily known for professional wrestling. The WWE name also refers to the professional wrestling promotion itself, which was founded in 1953 as the Capitol Wrestling Corporation. It is the largest wrestling promotion in the world.
Unfortunately, fans have slowly stopped watching WWE even though it is such a huge hit before. It is so sad to see such an adrenaline-rush and also amazing show become flop after years of its glory. There are several reasons that contributed to this. These are 5 of the reasons why fans stopped watching WWE.
1) Turning PG
In 2008, WWE turned PG because of Linda McMahon's campaign to run for senate. This turned away a lot of viewers. People enjoyed watching WWE because it includes violence, blood, and suggestive language. When this all went away, a lot of people didn't have a reason to stay anymore. The company was appealing to kids and it makes a lot of sense. Many people even nowadays always ask for WWE to become TV 14 again but that is hardly going to happen.
2) Legends Retiring
After the death of the attitude era, fans continue watching WWE for the wrestlers that they connected with. However, more and more legends are retiring every year. 'The Rock' and 'Stone Cold' retired in 2003. 'Ric Flair' hung up the boots in 2008. 'Sean Michaels' stopped wrestling in 2010. 'Batista' officially retired in 2019. 'Triple H' and 'John Cena' have been secretly retired for quite some time. 'Kane' makes some appearances here and there but he's pretty much done with wrestling and he was focusing on being a mayor. The 'Undertaker' had his final farewell in 2020. That was truly the end of an era. With that era coming to an end, some people don't have the reason to keep watching anymore because some of their favorites are no longer in the WWE.
3) Too Much Content
For the fans who do try to watch the live WWE TV, good luck to them. This is because WWE produces way too much content that it's actually led to people not wanting to watch anymore. The more you shove something in someone's face, the less they wanted hence why less is more was created. People cannot watch seven hours of content on a weekly basis excluding pay-per-view weekends. This forces WWE to produce crap content instead of focusing on the quality of their shows.
4) Poor Writing 
Poor writing is affecting the WWE in the worst way possible. The characters aren't written well, the matches are decent at best, the promos are way too scripted, the feuds are made up within the very last minute, and those are why people do not want to watch WWE anymore.
5) No Stars
WWE used to have so many stars that could draw millions of people to watch the show. 'The Rock, 'Stone Cold', 'The Undertaker' and also 'John Cena' are some of the biggest names in professional wrestling. But now, that is not the case. WWE only really has 'Roman Reigns' as their main star. The lack of stars has let people not really wanting to watch. That is really a major problem.
Sources: YouTube Pllana Productions.