Lady Gaga And Jennifer Lopez Performs For Biden's Inauguration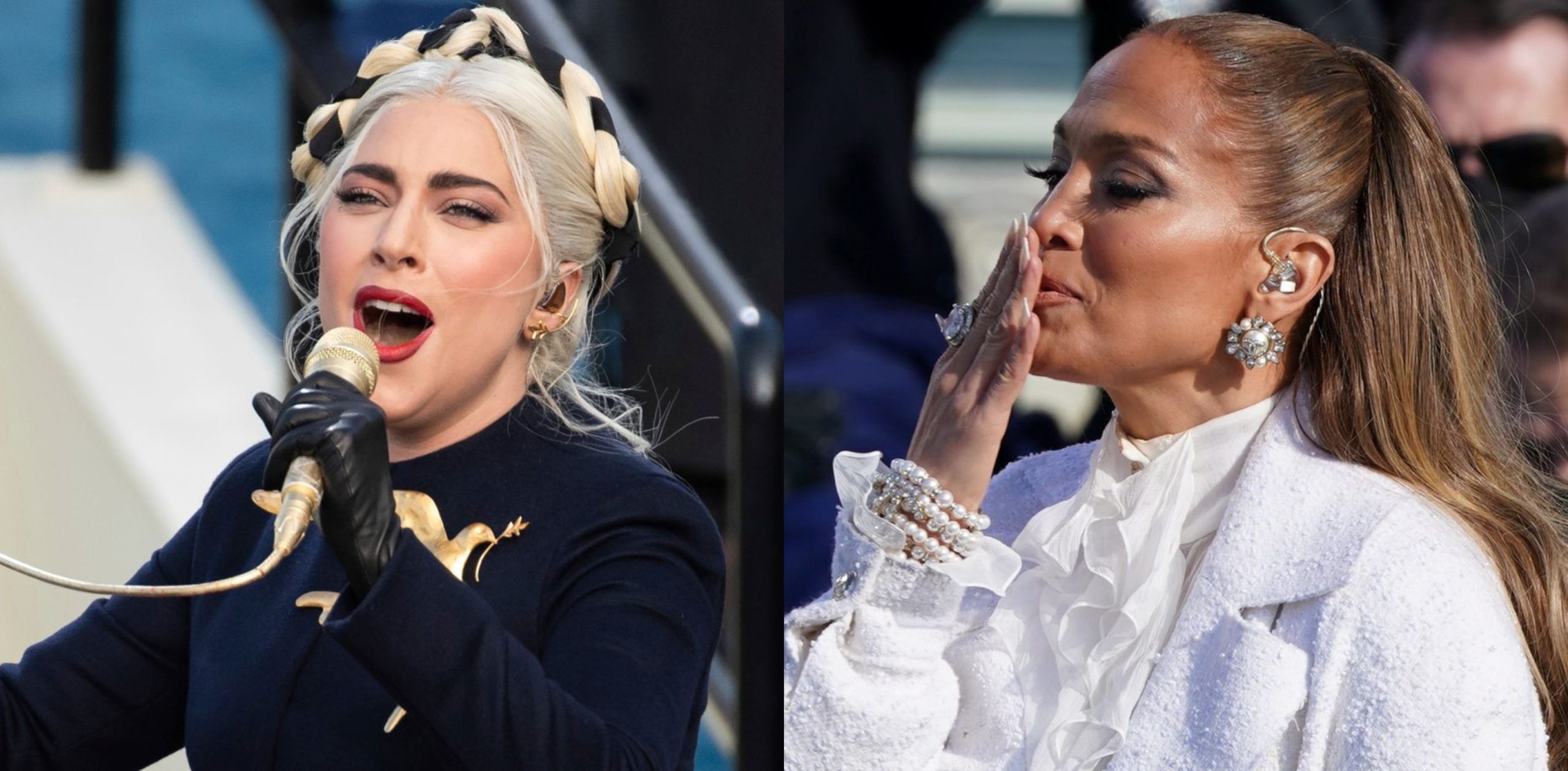 At the star-studded opening ceremony for new US President Joe Biden, Lady Gaga belted out America's national anthem and Jennifer Lopez performed a stirring medley, including a line in Spanish.
Country hitmaker Garth Brooks, who sang a soulful version of Amazing Grace at the Washington DC gathering, has also joined the two pop superstars.
Four years ago, when he failed to draw big-name artists to perform, the celebration was in sharp contrast to the inauguration of Donald Trump. Gaga wore a dove pin and a wide red sculpted skirt as she sang into a gold microphone, performing an emotional rendition of The Star-Spangled Banner.
She listened to Mr. Biden as she left the podium and stared at former President Barack Obama. Gaga campaigned with Mr. Biden in Pennsylvania before his November election victory, and the pair worked together while he was vice president to fight sexual harassment on college campuses.
The Born This Way singer was followed at Wednesday's ceremony by Lopez, dressed all in white, who performed a medley of This Land Is Your Land and America The Beautiful.
Before ramping up her show, the singer, known as J Lo by her fans, began slowly, throwing in a line in Spanish.
She said "one nation under God, indivisible, with liberty and justice for all" in Spanish before belting out "Let's get loud" and then wrapping up her performance by singing the line "This land was made for you and me".
She then blew a kiss to the audience and turned around before walking away to say a few things to Vice President Kamala Harris.
More A-list stars are included in the Celebrating America television program presented by Tom Hanks, which takes the place of the regular official inaugural balls.
Source: Sky News
LATEST: Social Events, Official And Informal Events Are Allowed in CMCO And RMCO Areas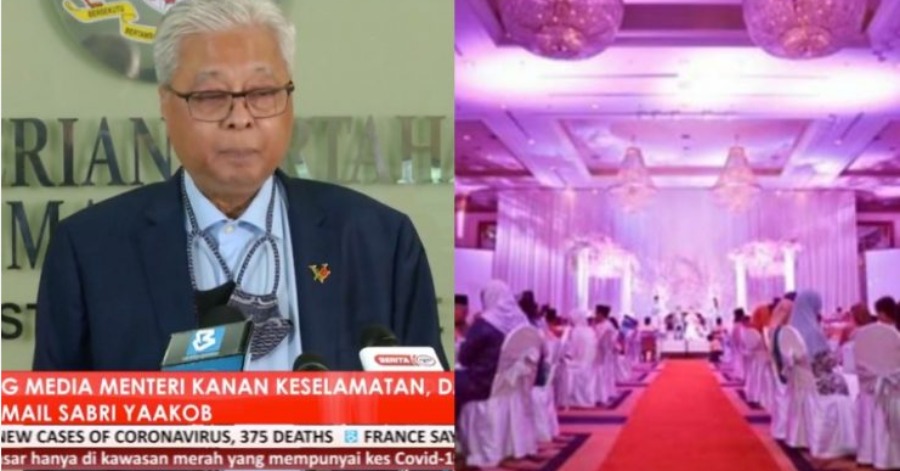 All official and informal functions, as well as social events in the Conditional Movement Control Order (CMCO) area are allowed. The attendance limit for the CMCO area is 50 percent of the area of the premises while for RMCO is according to the area of the premises.
This was conveyed by the Senior Minister of Security, Datuk Seri Ismail Sabri.
Semua majlis rasmi/ tidak rasmi kerajaan/ swasta serta majlis sosial di kawasan PKPB dan PKPP adalah DIBENARKAN berkuatkuasa 5 Mac 2021

Had kehadiran bagi kawasan PKPB adalah 50 peratus keluasan premis manakala bagi PKPP adalah mengikut keluasan premis.

— MINDEF Malaysia (@MINDEFMalaysia) March 2, 2021
Sources: Press Conference MKN, MINDEF
LATEST: 6 CMCO States Including Melaka And Terengganu Change Status To RMCO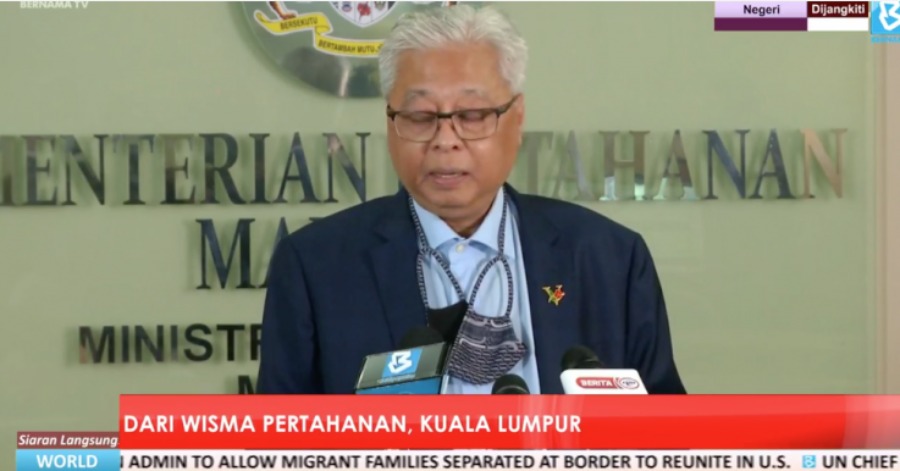 The government agreed for six states to carry out the Conditional Movement Control (CMCO) order to be converted to the Recovery Movement Control Order (RMCO).
The six states are the Federal Territories of Putrajaya, Terengganu, Pahang, Melaka, Sabah, the Federal Territories of Labuan and Sarawak. This matter is effective March 5, 2021.
This matter was explained through a press conference on the Recent Developments of the Movement Control Order 2021 by the Senior Minister of Security, Datuk Seri Ismail Sabri Yaakob just now.
Sources: BERNAMA TV
LATEST: Cross-District Movement Allowed In All States Except Sabah Starting March 5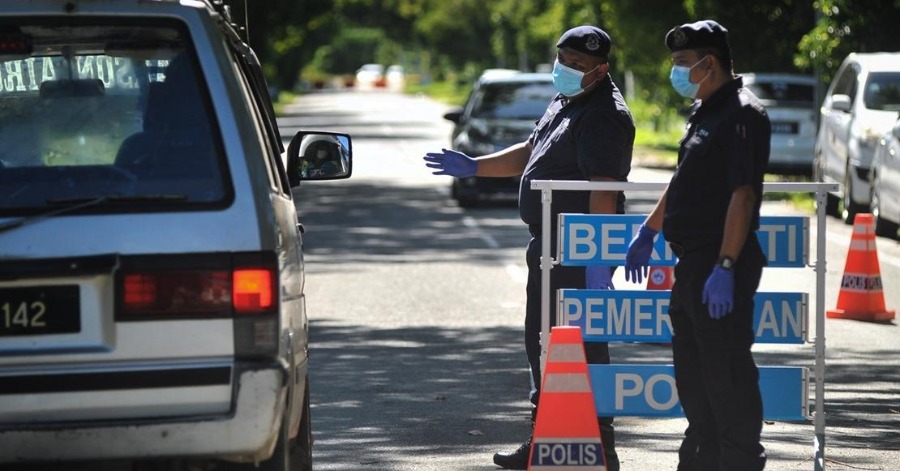 The government through the National Security Council (MKN) Special Session agreed to allow cross-district movement throughout the country except Sabah starting March 5.
The matter was announced by the Senior Minister (Security Cluster), Datuk Seri Ismail Sabri Yaakob, just now.
"The Special Session also agreed to allow cross-district movement throughout the state except for Sabah, while cross-state movement is still not allowed.
"For the actual state of Sabah, the Sabah state government is requesting that the district restrictions in Sabah be maintained for a period of two weeks, we understand Sabah is a very large state, some districts are mostly larger than some states in the Peninsula," he said.
Source: BERNAMA TV