Let's Take A Look At The 5 Most Unforgettable Moments In 'The Penthouse' Series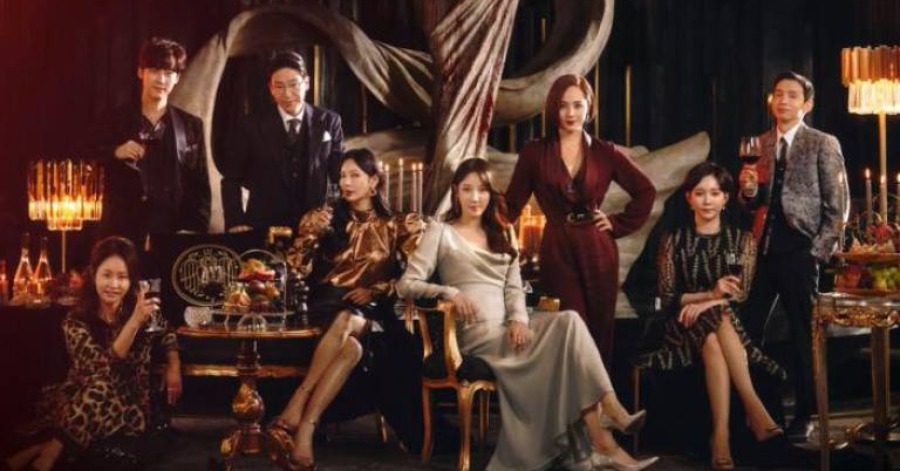 Recently, there is a Korean series that has attracted so much attention of Malaysian viewers that love to watch worthy Korean shows. That particular series would be the one named "The Penthouse: War in Life". It is actually a South Korean television series that spins the story of real estate and education war, a desire to be number one.
This particular series depicts the solidarity and revenge of women who had no choice but to become evil women to protect themselves and also their children. Special for the fans, here are the 5 unforgettable moments that left all the viewers of this series utterly shocked and speechless:
1) Witnessing How Joo Dan Tae So Easily Kills Shim Soo Ryeon's Lover.
This was actually the shocking moment that showed just how evil Joo Dan Tae really is and literally, nothing could ever stop him from getting what he wants. According to the series, Shim Soo Ryeon had someone else she wanted to marry, but because Joo Dan Tae was so in love with her, he hired people to kill her fiancé.
Shim Soo Ryeon was pregnant at the time, but this still doesn't stop Dan Tae from murdering the father of her baby. This scene made viewers sympathize with Soo Ryeon's innocence and unawareness of how lethal her husband is and evoked feelings of anger, wanting Shim Soo Ryeon to discover Dan Tae's evil ways sooner than later.
2) Mistreatment Of Min Seol Ah.
The series shows that Min Seol Ah is actually a student who is at the top of her class as well as an exceptional singer. In order to make ends meet, she disguises herself as an older student in order to tutor other high school students.
Once it's discovered that she's a high school student and an orphan, the Hera Palace kids won't leave her alone. They harass and bully her to no end and even go to the extent of kidnapping and torturing her. It literally shook people to their core seeing this poor orphan being bullied and constantly harassed by the Hera Palace students. This fueled the storyline and encouraged the revenge plot of the series, which was so exciting to watch.
3) Discover That Shim Soo Ryeon is Min Seol Ah's Mom.
This was a total shock. Who would have thought that Soo Ryeon's bed-ridden daughter was not actually her daughter and that Min Seol Ah was her biological daughter?
It was all very confusing, but we were just happy that there was someone to avenge the death of Seol Ah. Soo Ryeon takes it upon herself to gather evidence and facts to make sure that her daughter's death is avenged. It was only a matter of time before all the secrets were leaked and the villains were exposed. Based on the series, when Shim Soo Ryeon was lying in her hospital bed after giving birth to the daughter of her deceased lover, Dan Tae exchanged her baby with another one. It is discovered that Min Seol Ah is her real daughter.
4) Tragic Death Of Shim Soo Ryeon.
The death of Shim Soo Ryeon was very distressing as she was the one who had all the evidence for all who were involved in her daughter's death. Her death extinguished all hope for a righteous ending. It didn't exactly come as a surprise that Dan Tae had killed her, but even so, how could a husband kill his own wife?
It was at this point that viewers were able to see the true evil of Dan Tae and that he is indeed an unstoppable monster. In the series, Shim Soo Ryeon is given a chance by Logan to go to the U.S. with him and leave everything behind. He senses that her life is in danger and this is obviously the case as Yoon Hee and Dan Tae are planning to take her down. They devise a plan to lure her to the penthouse and Dan Tae ends up stabbing her with a knife.
5) Yoo Je Ni Faking To Get Poisoned.
According to the series, Yoo Je Ni discovers that her rival Bae Ro-na has some pretty killer vocals, which intimidates her. In an effort to sabotage Ro Na's chances at getting accepted into Cheong Ah Arts School, she pretends that Ro Na tried to poison her.
She even goes to the extent of dyeing water and pretending that she is coughing up blood. It is so incredibly shocking for this high school student to go to this extent in bringing her classmate down. If you haven't been exposed to this type of savagery in K-dramas, this particular event will come as a shock. It really set the tone for the series and showed the brutal ways in which these students are willing to compete with each other. It also instigated a desire to want to see the outcome in hopes that justice would prevail at the end.
Sources: Soompi
Food Review: Delicious Gula Apong Ice Cream By 'M Ice Cream'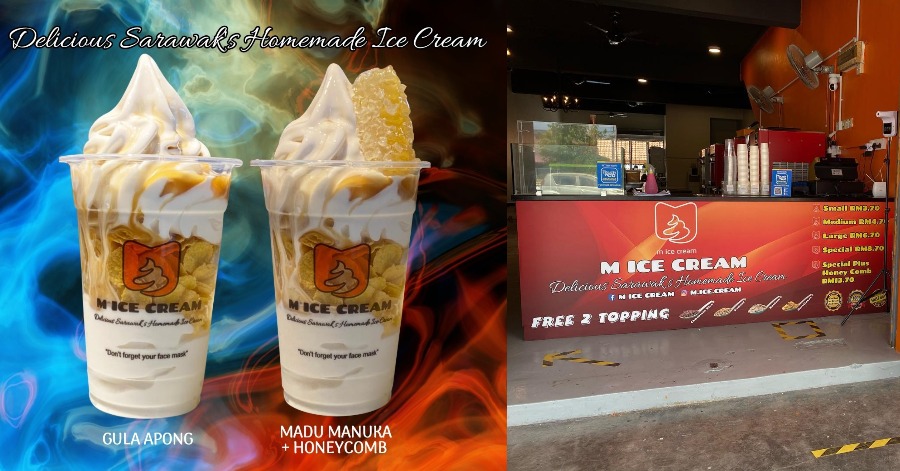 Gula Apong Ice Cream is actually a very famous dessert in Sarawak. Previously, it is hard to find it to be available here in Peninsular. Now, since 'M Ice Cream' has introduced it here, it is easier to find it. Gula Apong is actually the 'gula melaka' version of Sarawak but both of them are definitely not from the same tree. It is commonly used in a lot of Sarawakian beverages and also desserts.
'M Ice Cream' specializes in Sarawak Gula Apong Ice Cream. In this store, their ice cream can be topped with honeycomb and also varieties of toppings. The Gula Apong itself got brought from Sarawak to Peninsular Malaysia.
Gula Apong flavor is the best seller flavor from the shop. There, you can have 4 different toppings that are free and that topping is:
Chocolate Rice
Peanuts
Nestum
Corn Flakes
M Ice Cream also has two other additional toppings, and if you wanted these toppings you need to add-on payment for them and that is:
Chocolate Chips – Add-on RM1
Honeycomb – Add-om RM5
Sources: Facebook M Ice Cream.
Ji Soo Leaving 'River Where The Moon Rises', Na In Woo In Discussion To Replace Him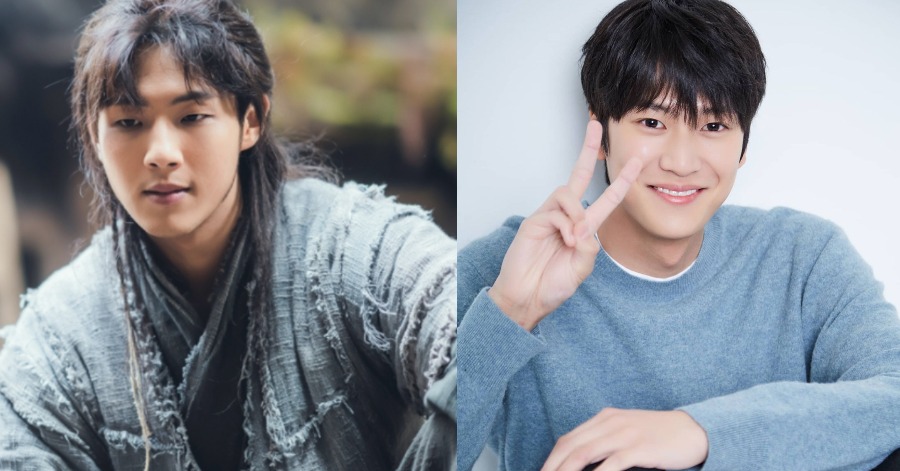 After making an apology for the offense of bullying, actor Ji Soo will be leaving the cast of the drama 'River Where The Moon Rises'.
The KBS station has confirmed the matter and informed that the character played by Ji Soo in the drama will be replaced with another actor.
"Ji Soo, who has recently become the center of controversy, will be stepping down from' River Where the Moon Rises, '" they stated.
Ji Soo previously appeared to make an open apology on his Instagram account to everyone who had been a victim of bullying during his school days.
Meanwhile, the management agency Cube Entertainment issued a statement saying that the drama actor 'Mr. Queen' Na In Woo will replace Ji Soo.
"Na In Woo has received an offer to join 'River Where the Moon Rises' in the role of On Dal, and he is currently reviewing the offer," said the agency's representative.
At this point, discussions are still ongoing over whether the upcoming episodes of 'River Where the Moon Rises' that was scheduled for March 8 and 9 will make it to air.
Source: Soompi
I-Sinar: EPF Members Can Change The Amount Of Applications Starting 8th of March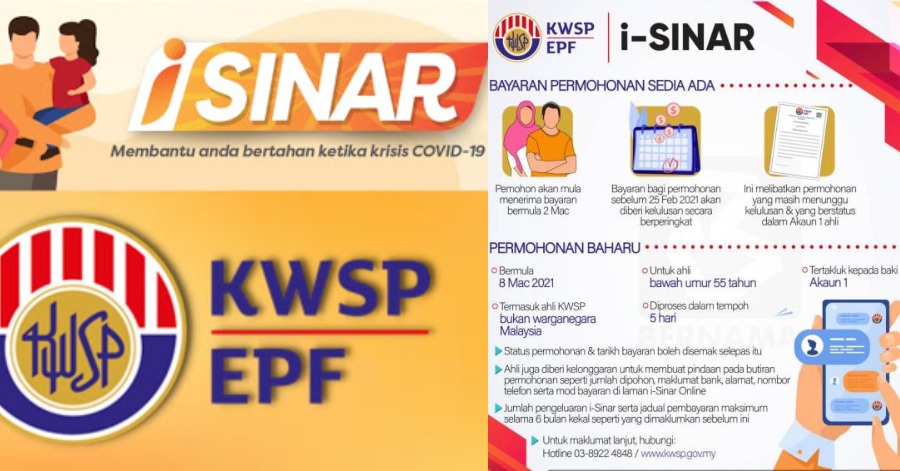 Members of the Employees Provident Fund (EPF) will be given the flexibility to make their amendments to the application details that they have made. The amendments that can be done are such as the amount applied for, bank information, address, telephone number, and the payment mode on the i-Sinar Online site from the 8th of March.
The Minister of Finance that is Datuk Seri Tengku Zafrul Abdul Aziz is confident that this is one of the developments that is very much awaited by all the people. According to him, the new i-Sinar application which abolishes all criteria will be opened on that particular date.
Payment For Existing Application
Applicants will start receiving their payment starting from the 2nd of March.
Payment for the application done before the 25th of February 2021 will be approved in stages.
This involves applications that are still pending approval and whose status does not pass.
New Application
Starting from the 8th of March.
For members that are under 55 years of age.
Subject to the balance of Account 1.
Including non -Malaysian EPF members.
Will be processed in 5 days' time.
The application status and also the date of payment can be checked after that. Other than that, the total i-Sinar withdrawal amount, as well as the maximum payment schedule for 6 months, remains as previously informed.
Sources: Facebook I-Sinar: Permohonan & Semakan KWSP Akaun 1 Online.