Manchester United Forward Rashford Is The World's Most Valuable Player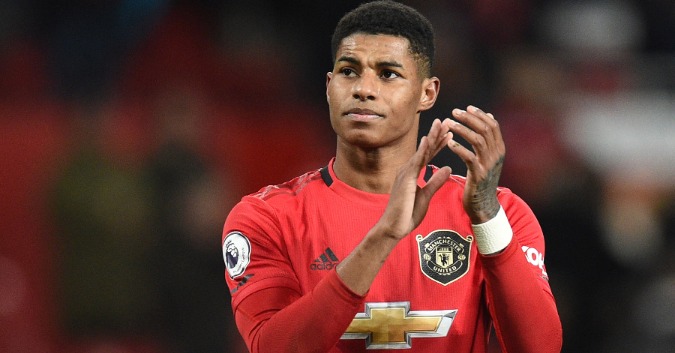 Manchester United forward Marcus Rashford is now the world's most valuable footballer. The list was released by the CIES Football Observatory, which uses performance factors, age, and contract length, as well as the clubs, represented to determine a player's value.
Through the study, they placed Marcus Rashford at the top of the list with a value of € 165 million, surpassing Erling Haaland and Trent Alexander-Arnold.
Bruno Fernandes, Kylian Mbappe, and Jadon Sancho are also worth more than € 130 million. What is surprising, however, is the position of Messi and Ronaldo who dropped far down.
Lionel Messi simply ranked 97th in the world for the most valuable footballer.
Meanwhile, Cristiano Ronaldo is ranked 131st with the two best players in the world behind Manchester United, Daniel James.
Rashford's value has soared this season because of the 14 goals and seven assists he has made for United and the fact that Ole Gunnar Solskjaer's side can be considered a challenger for the Premier League title for the first time.
The England striker is still young at the age of 23 and has been contracted to Old Trafford until 2023 with the option of one more year.
Source: DailyMail, Insider, CIES Football Observatory
U Mobile MLCC Season 3 Crowns Northern And East Coast Champions, Kicks-Off UUA Awards Program And Masterclass Workshops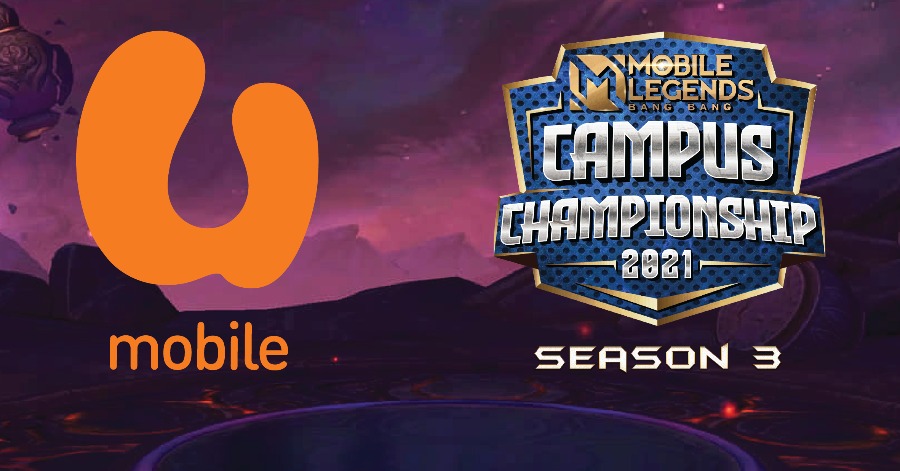 U Mobile's Mobile Legends Campus Championship Season 3 (UMMLCC S3) has recently completed the West Malaysia states tournament following a strong start in Central which received a rousing return this year. The tournament had more than 130 teams from Perak, Penang, Kedah, Perlis, Terengganu, Pahang, and Kelantan waiting excitedly for the finals to reach their respective states. This year there were double excitement for the players, as the event was not just about the tournament but additional activities for the universities, fans and supporters as well.
For the tournament, which was streamed live via U Mobile MLCC Facebook page, followers were ever supportive in cheering for their teams as the students fought till the end to make their university proud. Beginning with Perak, after a hard-fought battle, U Mobile finally crowned NO REGRETS from Politeknik Ungku Omar as Champion and Universiti Teknologi Petronas's UTP GRIFFIN ALPHA in second place.
Penang as always never fails to live up to its reputation, as mighty PROXY ALLIANCE of Universiti Sains Malaysia took the lead in style and pushed all the way to the top while Politeknik Balik Pulau's PBU TERBANG came in at a commendable second placing.
Next the joint three days competition held for Kedah and Perlis saw another tough fight between Politeknik Sultanah Bahiyah and UiTM Kedah. For the Champion in Kedah, CHOCOWEH X PTSB from Politeknik Sultanah Bahiyah, came out victorious whereas REVENGE from UiTM Kedah got second place. As for Perlis, PTSS RUSHER from Politeknik Tuanku Syed Sirajuddin came in first place with UNIMAP PIXY from Universiti Malaysia Perlis won second place.
East Coast Kings
With winners already securing their position for the National Championship, the tournament headed to East Coast with Kelantan, Terengganu and Pahang completing the Peninsular league. Teams were geared and ready to challenge for their position as UMMLCC S3 rounded Pahang off first crowning UMP TIGRE DEL SUR as champion followed by BRAZZTHERZ, with both teams coming from Universiti Malaysia Pahang.
Kelantan and Terengganu competition was held across three days due to weekday schedule, and again, the boys from the East are teams to reckon with! They showed tenacity and persistence in their game play with Kelantan eventually saw POKEMON JR from Universiti Malaysia Kelantan taking the title while DRAGONBALL of MSU College Kota Bharu came in second place. As for Terengganu team TELUK GADUNG from UiTM Dungun secured top spot leaving WIZARDFAMILIAR of Politeknik Sultan Mizan Zainal Abidin settling for runner up.
As of now 12 states have been completed with just East Malaysia states left in the National league before the anxious teams prepare to face their contenders for the National Championship in November. The stake could not be higher with U Mobile upping the prize pool to RM60,000, the highest ever for a Mobile Legends campus tournament. However, winners for this season are no longer just the players, the event is also bringing special elements into the tournament for fans and supporters.
For Season 3 of Mobile Legends Campus Championship, U Mobile is setting a new standard in eSport tournaments with additional fun and exciting programs for students and lecturers.
The 2 special programmes include one award for University whilst the other gives eSports fans an exclusive opportunity to learn more about casting and streaming.
Program 1: U Mobile University Awards 2021
This unique program was conceived especially for UMMLCC S3 for the varsities to support their students who had participated in the tournament. All varsities nationwide can take part in this programme by simply getting their students and administrators to support the event by sharing postings and cheering their team during the livestream.
The event has been a runaway success with more than 20 participating universities from different states having joined and actively organising with their internal team to meet the criteria and supporting the UMMLCC S3 event.
Currently, the top three universities leading the awards are Kolej Universiti Islam Selangor, Universiti Teknikal Malaysia Melaka and Politeknik Balik Pulau, from the Central Zone, Southern Zone and Northern Zone respectively. Students and administrators from these universities really put their all into supporting their teams.
To illustrate, the participating University just need to meet these three simple criteria in order to take part:
Share & post UMMLCC S3 postings on the university's official Facebook or Instagram accounts
Get the highest number of registrations from the GoPayz application downloaded by campus students by using university's unique campaign code specifically for their campus
Get as many students to support their campus team players by watching the livestream of the State Tournament and remember to hashtag #campusname in U Mobile MLCC Facebook. The more hashtags a campus have, the higher the chances to win!
There will be two categories under this program, i.e., Best Supporting University and Best Supporting Personnel. One university from each zone will be winning in the following categories.
Category 1 – Best Supporting University (5 Winners)
1 X Grand Winner: RM2,300 Cash Prize, RM500 Shopping Vouchers & 1 X ViewSonic Monitor worth RM1,200
4 X Winner: RM2,000 Cash Prize & RM500 Shopping Vouchers
Category 2 – Best Supportive Personnel
5 X Winner: RM200 Shopping Vouchers
Join now, support the event and be the winner for Best University Awards from U Mobile!
Program 2: MLCC eSports Masterclass Workshop
eSports is set to become a lucrative industry as many players are turning professional or taking up roles as casters, streamers, production, or hosts. U Mobile took the lead in recognizing the educational aspect of the sports vital to nurture talents and grow the industry positively in Malaysia.
The creation of the "Free to Join" MLCC eSports Masterclass Workshop by the telco serves as an introduction platform for enthusiasts to further elevate their interest into the potential opportunities of eSports and live streaming.
The 'Cast Like A Pro' workshop was coached by Celebrity caster Ikuto in July and August while the 'Stream & Earn' workshop by Syameer Deon was conducted in July, and the August session was conducted by Sultan Riq. It was an overwhelming response as students who have attended this Masterclass said that they enjoyed it immensely and have learned a lot from the engaging speakers. Additionally, registered students who are also U Mobile users, will get a complimentary F&B vouchers worth RM7.
For interested students, the last session will be conducted on 29 September for the 2 workshops. Register now to get a slot on first come first serve basis!
To find out more, stay connected with the latest updates and catch the tournament livestreams at:
Facebook: U Mobile MLCC
Instagram: @umobilemlcc
More exciting activities coming up soon.
De Gea The Hero For Man Utd, But Chelsea Go Top In The Premier League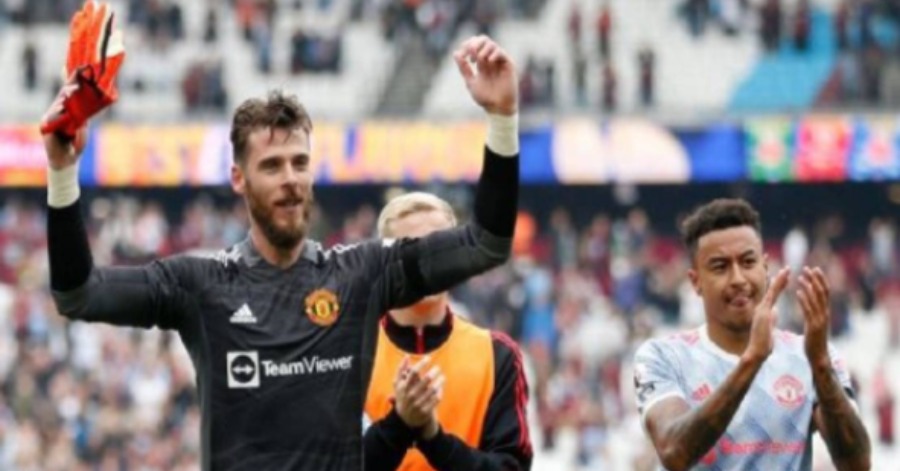 LONDON, Sept 20 — David de Gea saved a 95th minute penalty from West Ham's veteran midfielder Mark Noble to give Manchester United a dramatic win in the London Stadium.
Manchester United had fought back from a goal down after Said Benrahma had put West Ham ahead after 30 minutes.
Cristiano Ronaldo equalised from close range six minutes later after West Ham keeper Lucas Fabianski had saved his original header and Jesse Lingard, who had a successful loan at West Ham last season, curled home the winning goal in the 89th minute.
Luke Shaw's handball deep into injury time gave West Ham the chance to level the score, but De Gea saved from Noble, who was brought on specifically to take the penalty, according to Xinhua News Agency.
Chelsea went to the top of the table after a dominant display gave them a 3-0 win away to Tottenham in the last game of the weekend.
Tottenham threw everything at Chelsea in a high-tempo first half, but all of their efforts were undone when Thiago Silva headed Chelsea ahead following a corner in the 49th minute.
 N'Golo Kante celebrated his return from an ankle injury by hitting his side's second of the game in the 57th minute with a big deflection off Eric Dier, and Antonio Rudiger rounded off the win with a smart finish in injury time.
Earlier in the day Brighton confirmed their excellent start to the season with a 2-1 win over Leicester City thanks to a Neal Maupay penalty and Danny Welbeck's header.
Jamie Vardy got a goal back for Leicester on his 250th Premier League appearance, but the visitors were frustrated when Ademola Lookman and Wilfred Ndidi had goals ruled out for offside.
Sadio Mane's 100th goal for Liverpool helped his side to a 3-0 win at home to Crystal Palace that was tougher than the final score suggests.
Mane seized on a rebound following Mohamed Salah's header two minutes before halftime, but Liverpool had to wait until the 78th minute for their second of the game when Salah scored following a corner and Nabi Keita added a third in the last minute.
Manchester City disappointed in a 0-0 draw at home to Southampton in a game where the VAR played a key role in overturning a decision to give the visitors and penalty and send off Kyle Walker.
Martin Odegaard's brilliant free kick was enough to give Arsenal a narrow 1-0 win away to struggling Burnley, who have lost four of their first five games this season.
Burnley have one more point than Norwich, whose 3-1 defeat to Watford means they have lost all five games this season.
Dennis Bonaventura put Watford ahead in the 17th minute and although Teemu Pukki cancelled that goal out before halftime, two second half strikes from Ismaila Sarr gave the visitors all three points.
Aston Villa ended Everton's unbeaten start to the season with a 3-0 win at Villa Park with all the goals coming in a nine-minute spell midway through the second half.
Matty Cash opened the scoring in the 66th minute before a Lucas Digne own goal and Leon Bailey's volley assured the win.
Brentford continued their fine start to life in the Premier League with a 2-0 win away to Wolves thanks to goals from Ivan Toney and Bryam Mbuemo and they cruised home despite playing the last 25 minutes with 10 men after Shandon Baptiste's sending off.
Newcastle United and Leeds United remain winless after a 1-1 draw on Friday night with Allan Saint-Maximin scoring an equalizer for Newcastle after Raphinha had put Leeds ahead in the 13th minute.
Sources: BERNAMA
Inspiring Story: This Granny Holds The World Record For The Oldest Powerlifter!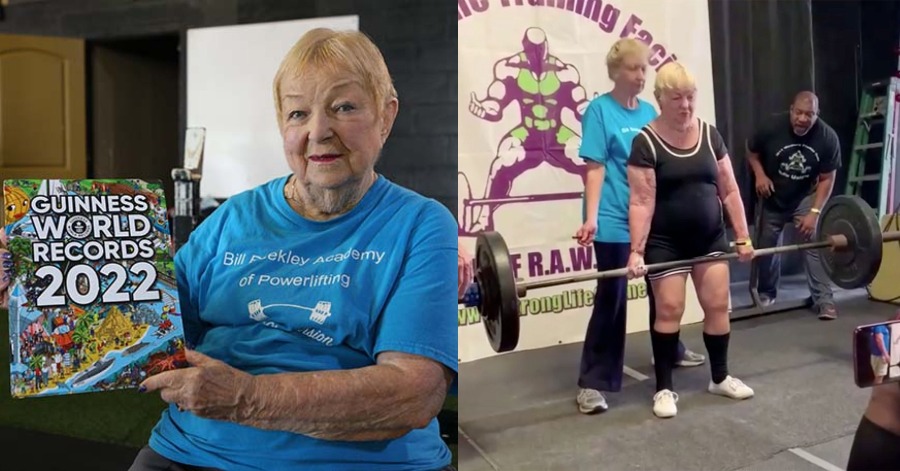 The 99-year-old granny named Edith Murway-Traina is officially the world's oldest competitive powerlifter. The Florida native, based in Tampa, has been wowing judges and spectators on the powerlifting circuit, lifting weights up to nearly 70kg. As a great-great-grandmother, she joined the gym when she was 91. After years of dancing, having been inspired by Shirley Temple, Ginger Rogers, and Fred Astaire in her youth, she's found a new recreational passion.
She has broken the record for oldest powerlifter by hulking upward of 150 pounds. Her achievement is marked in the 2022 edition of the 'Guinness World Records' book. The former professional dancer and instructor were quick on the uptake. Giving some surprising chills to younger counterparts, Edith has been lifting over 15 to 60 kg effortlessly.
Edith saw herself enjoying every bit of it when she started to weight lifting and wanted to get better and better in it. So, she started working so hard and became a part of the team alongside her trainer Bill and also Carmen who won several trophies. Her determination even in her old age led her to gloriously win several competitions. She has also inspired many people to believe that it does not matter how old you are as long as you continue to work hard on it.
Sources: Guinness World Record.