MCO: Friday, Obligatory Prayers At Mosques, Surau Suspended, Marriage Solemnistion Through Video Conferencing – JAIS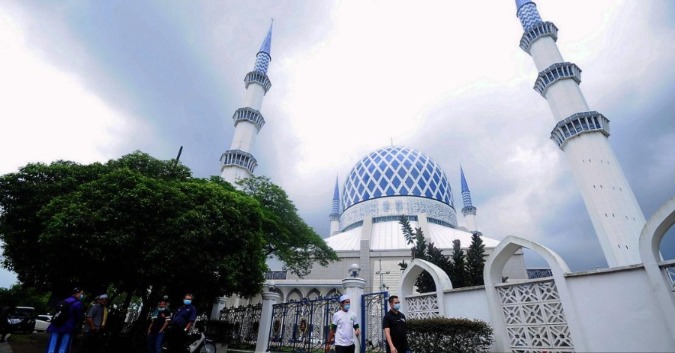 SHAH ALAM,  Jan 13 — Friday prayer and the congregational obligatory prayers at mosques and surau in Selangor will be suspended during  implementation of the 14-day Movement Control Order (MCO)  starting today.
Selangor Islamic Religious Department (JAIS) director Datuk Mohd Shahzihan Ahmad said the Friday prayer will be replaced with Zohor prayer at home during the period.
However, he said, for mosques and surau permitted to hold Friday and obligatory prayers, they are allowed to hold the prayers, but only five of the mosque or surau officials allowed for each prayer at one single time.
For marriage solemnisation, he said, it will be conducted through video conference only to couples who have obtained permission to get married and the date of the marriage set by the District Islamic Religious Office (PAID) or mosques concerned.
"The marriage solemnisation through video conferencing will be conducted by the registrar (of marriage) at  PAID, while the bride and groom, wali (guardian) and two witnesses are at home.
"The district Religious Administrative Officer (PTA) will set the marriage solemnisation ceremony based on the appointment that has been arranged, "he said in a statement today.
Meanwhile,  Mohd Shahzihan said JAIS' main services, especially involving marriage, divorce and "rujuk" (reconcile), will be conducted online, and the department had also set up 10 telephone line counters for the public to call for consultation and to make appointments.
According to him, for any inquiries, customers can call 03-5514 3600 or 03-5514 3400 during office hours from Monday to Friday, or email to [email protected]
Source: BERNAMA
LATEST: Social Events, Official And Informal Events Are Allowed in CMCO And RMCO Areas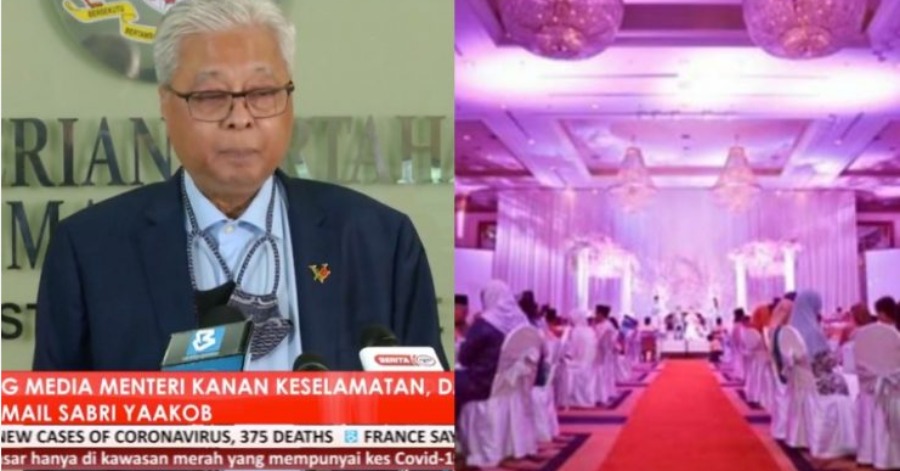 All official and informal functions, as well as social events in the Conditional Movement Control Order (CMCO) area are allowed. The attendance limit for the CMCO area is 50 percent of the area of the premises while for RMCO is according to the area of the premises.
This was conveyed by the Senior Minister of Security, Datuk Seri Ismail Sabri.
Semua majlis rasmi/ tidak rasmi kerajaan/ swasta serta majlis sosial di kawasan PKPB dan PKPP adalah DIBENARKAN berkuatkuasa 5 Mac 2021

Had kehadiran bagi kawasan PKPB adalah 50 peratus keluasan premis manakala bagi PKPP adalah mengikut keluasan premis.

— MINDEF Malaysia (@MINDEFMalaysia) March 2, 2021
Sources: Press Conference MKN, MINDEF
LATEST: 6 CMCO States Including Melaka And Terengganu Change Status To RMCO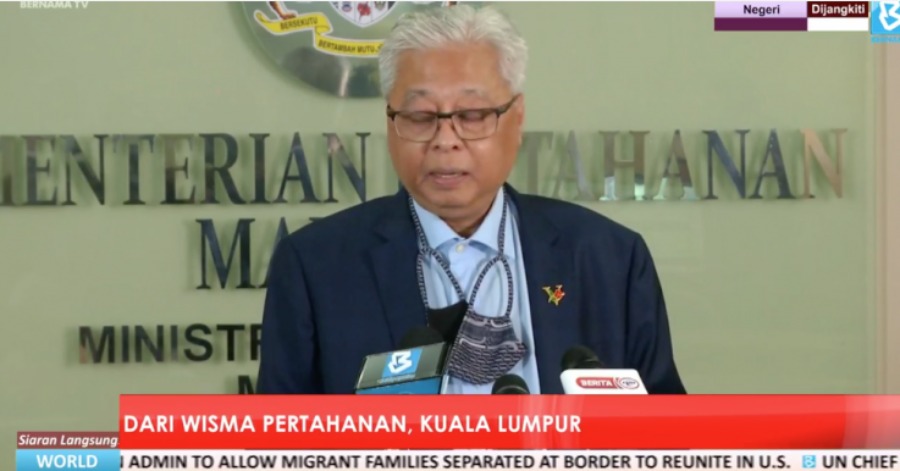 The government agreed for six states to carry out the Conditional Movement Control (CMCO) order to be converted to the Recovery Movement Control Order (RMCO).
The six states are the Federal Territories of Putrajaya, Terengganu, Pahang, Melaka, Sabah, the Federal Territories of Labuan and Sarawak. This matter is effective March 5, 2021.
This matter was explained through a press conference on the Recent Developments of the Movement Control Order 2021 by the Senior Minister of Security, Datuk Seri Ismail Sabri Yaakob just now.
Sources: BERNAMA TV
LATEST: Cross-District Movement Allowed In All States Except Sabah Starting March 5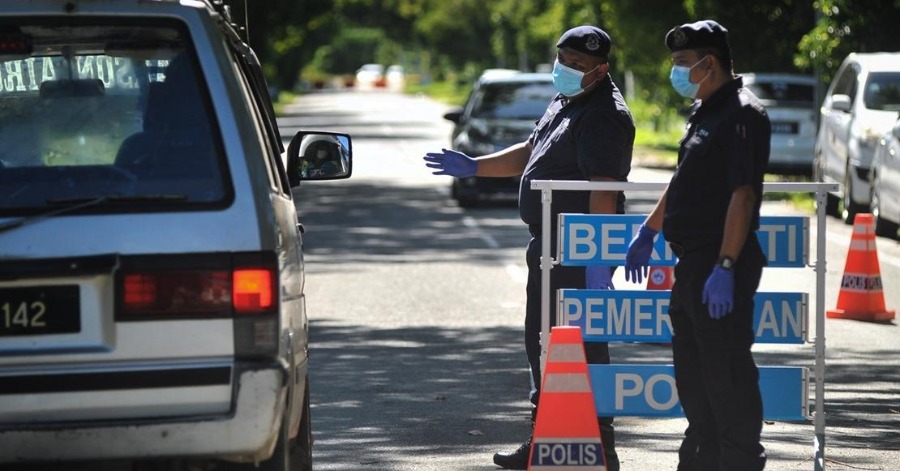 The government through the National Security Council (MKN) Special Session agreed to allow cross-district movement throughout the country except Sabah starting March 5.
The matter was announced by the Senior Minister (Security Cluster), Datuk Seri Ismail Sabri Yaakob, just now.
"The Special Session also agreed to allow cross-district movement throughout the state except for Sabah, while cross-state movement is still not allowed.
"For the actual state of Sabah, the Sabah state government is requesting that the district restrictions in Sabah be maintained for a period of two weeks, we understand Sabah is a very large state, some districts are mostly larger than some states in the Peninsula," he said.
Source: BERNAMA TV