MCO: Leave For Cops Nationwide Frozen – IGP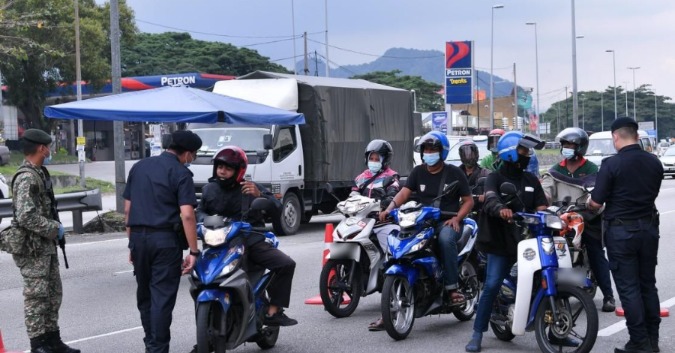 KUALA LUMPUR, Jan 12  — Leave for all policemen has been frozen with immediate effect following a surge in COVID-19 cases and the implementation of the Movement Control Order (MCO) from tomorrow, said Inspector-General of Police Tan Sri Abdul Hamid Bador.
He said the directive was issued to ensure maximum police strength in enforcing the MCO and to monitor the compliance of the standard operating procedure (SOP) set by the Ministry of Health (MOH).
"Only those with emergency matters will be given leeway to apply for leave and we are very sympathetic to the families of policemen who died due to COVID-19… it is hoped that by freezing their leave, we will be able to provide a line-up of personnel committed to ensuring SOP compliance by the public.
"I have heard the briefing (on the surge in COVID-19 cases) by the Health director-general (Tan Sri Dr Noor Hisham Abdullah) and, as a result, we can see that the decision to implement the MCO is appropriate," he told a special press conference at Bukit Aman here.
Abdul Hamid said the situation would be worse if the MCO was not implemented and drastic action not taken immediately, adding that the National Security Council (MKN) had made the right decision by implementing the MCO from tomorrow.
Asked about roadblocks following the implementation of the MCO, Abdul Hamid said district and state police chiefs and police commissioners were working on suitable sites to set up the roadblocks in their respective states.
"I expect more than 300 roadblocks, with the possibility of double that number depending on the situation.
"These roadblocks do not include the 56 existing ones stipulated under Ops Benteng," he said.
Abdul Hamid said 48,000 policemen were expected to be on duty during the MCO, with 12,000 more on standby.
"Individuals working in essential services need not worry about inter-state travels as they only need to show their employers' letter at the roadblocks and I believe my men will use their discretion," he said.
Source: BERNAMA
IP On SOP Violation By Neelofa, Husband In Final Stage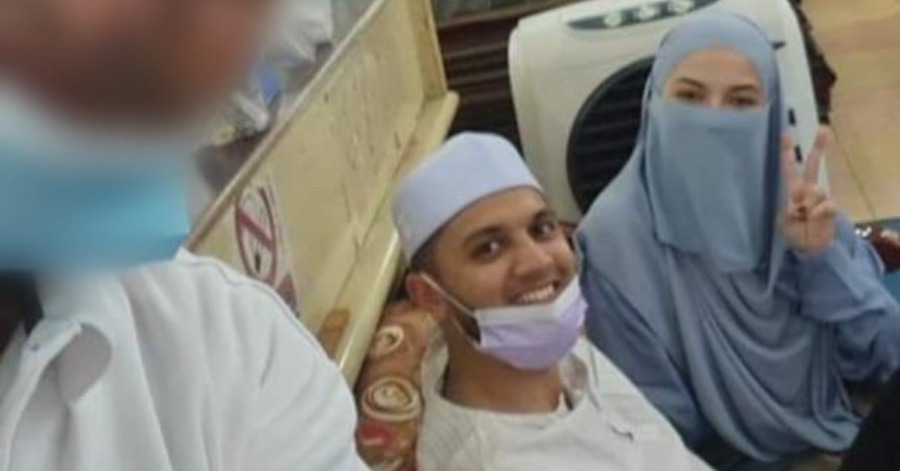 SEREMBAN, May  6 — The police are in the final stage of completing the investigation papers (IP) on celebrity Neelofa Mohd Noor and husband, Haris Ismail, for allegedly violating the standard operating procedures on the Conditional Movement Control Order (CMCO).
Negeri Sembilan police chief Datuk Mohamad Mat Yusop said the IP had been referred to the prosecution, but returned to the police for further investigation.
"There are some actions that need to be taken and we expect a decision on it to be made soon," he said at the wearing of rank for Sergeant Mat Shah Kasim here today.
Investigation was conducted after photos and a video clip of the couple shopping at a carpet shop went viral on social media recently.
The couple was called to the Nilai police station last Tuesday to give their statement.
Meanwhile, Mat Shah, 57, was conferred the rank of a sergeant for his bravery in saving two victims, a senior citizen and her son, who is a person with disabilities (PwD),  in a fire in Kampung Seberang Batu Hampar, Rembau, last March 4.
The policeman was on his way home from work when he saw the fire, and without hesitation, rushed to help after watching a woman running back into the burning house to save her son.
Sources: BERNAMA
COVID-19 Developments Remain Complicated In Regional Countries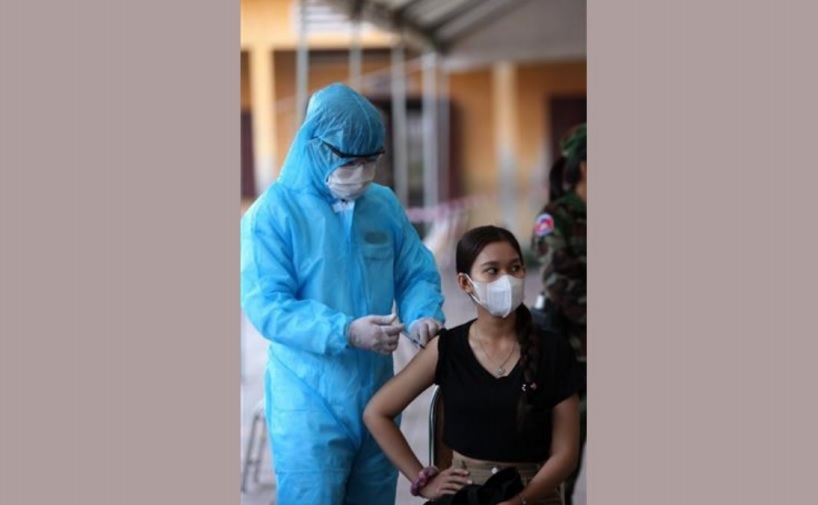 HANOI, May 6  — The COVID-19 development in several countries in the ASEAN region remain complicated, Vietnam News Agency (VNA) reported.
In Laos, the Health Ministry had confirmed 46 new COVID-19 cases on May 5, mostly in Vientiane and Bokeo province with 19 and 15 cases, respectively.
From May 4, the Lao government decided to apply lockdown for additional 15 days until May 20.
So far, Laos has discovered 1,072 COVID-19 cases, including 99 recoveries and no death.
Meanwhile in Thailand, the pandemic is still developing complicatedly with 2,112 new cases confirmed on May 5 and 15 deaths, raising the total cases to 74,000 cases, with 318 deaths.
Bangkok is still a hot spot of COVID-19 with 789 cases, VNA reported.
In Indonesia, 155,000 soldiers and policemen will be deployed within the framework of Operation Ketupat Jaya 2021 from May 6 to 17 to minimise the spreading of COVID-19 during the Muslims Eid al-Fitr holidays from May 13 to 14.
Some 4,276 personnel will be stationed in the capital city and its adjoining areas. The Jakarta Police will deploy these personnel at 14 isolation points and 17 check points.
The Operation Ketupat Jaya 2021 is being conducted to block access to and from Jabodetabek, to maintain security, and to monitor the implementation of health protocols to stem the transmission of the coronavirus disease before, during, and after Eid al-Fitr, among others.
Meanwhile, spokesperson for the COVID-19 Handling Task Force Wiku Adisasmito armed that all forms of homecoming activities, including the local homecoming, are banned during Ramadan and Eid al-Fitr to lower the rate of COVID-19 infection.
At the same time, Malaysia's capital city of Kuala Lumpur will re-apply movement control order (MCO) from May 7. This will be the third time the city is placed in MCO to control the COVID-19 pandemic.
Malaysian Defence Minister Ismail Sabri Yaakob said that the order is given after 17 new clusters were recorded.
The order will be applied until May 20. Food premises, such as restaurants, food trucks, hawkers and kiosks, are allowed to operate from 6am to midnight only. Dine-ins are not allowed and food served are for delivery and takeaways only.
Malaysia on May 5 logged 3,744 new cases in the last 24 hours to bring the total to 424,376. There were 17 more deaths, bringing the total fatalities to 1,591.
The MCO was applied for the first time on March 18, 2020 and the second time on January 13, 2021.
The same day, Executive Secretary of the Philippine Presidential Office Salvador Medialdea said that the Southeast Asian country will ban tourists from Pakistan, Nepal, Sri Lanka and Bangladesh from May 7 to 14 as part of efforts to prevent the entry of SARS-CoV-2 variants found in India.
Travellers coming directly from those countries, or with a history of travel to any of them within the last 14 days, would be barred from entering, he said.
Earlier, the Philippines banned travellers from India from April 29 to May 14.
On May 5, the country confirmed 5,685 new COVID-19 cases and 178 deaths, raising the count to more than 1 million with 17,800 deaths.
In Cambodia, VNA reported that Prime Minister Hun Sen had on May 5 ordered to vaccinate more than 52,000 people in all areas in the red zones of Phnom Penh with COVID-19 vaccines, with the administration of the rst dose to be completed soon and the second dose to commence once the stipulated time frame has been
reached.
To date, more than 1.5 million people have been vaccinated with either Sinopharm, Sinovac or Covishield (AstraZenacca vaccines) since February 10.
The same day, the Cambodian Ministry of Health confirmed 672 new cases, raising the total cases to 16,971, including 110 deaths.
Source: BERNAMA
Facebook Oversight Board Upholds Ban On Trump's Accounts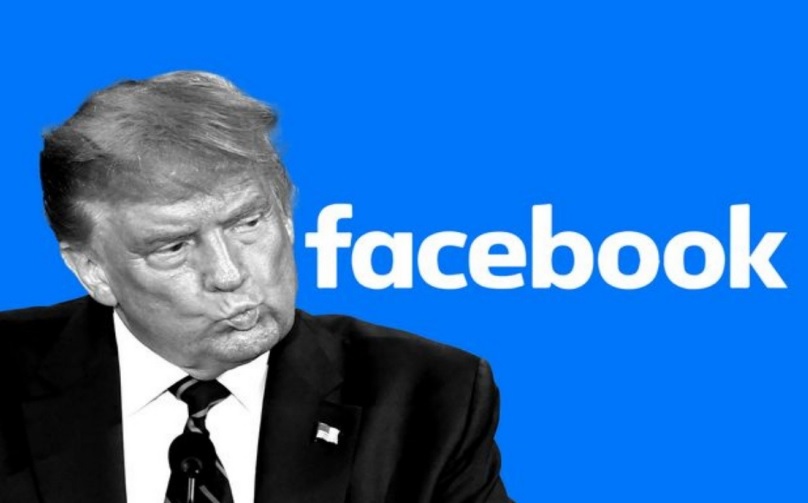 SAN FRANCISCO, May 6 – Facebook Oversight Board (FOB) said on Wednesday that it has voted against reinstating the former United States President Donald Trump's Facebook account, Xinhua news agency reported.
"The  Board has upheld Facebook's decision on Jan  7, 2021, to restrict then-President Donald Trump's access to posting content on his Facebook page and Instagram account," the FOB said in an announcement.
"Given the seriousness of the violations and the ongoing risk of violence, Facebook was justified in suspending Trump's accounts on Jan  6 and extending that suspension on Jan 7," the board noted, adding that it was not appropriate for Facebook to impose an "indefinite" suspension.
The FOB required Facebook to revisit the case and then either restore Trump's account, make the ban permanent or dene a suspension for a set period of time.
The FOB is a panel of about 20 former political leaders, human rights activists and journalists picked by Facebook to deliberate the company's content decisions, according to media reports.
Source: BERNAMA