Another New COVID-19 Variant Found In Japan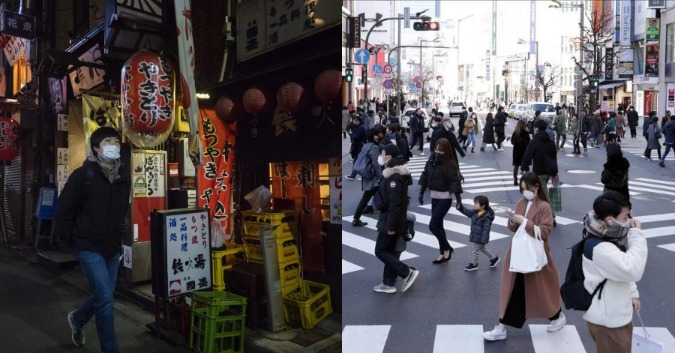 Four travelers from Brazil's Amazonas state have been identified with a new coronavirus variant, Japan's health ministry said Sunday.
The strain varies from highly infectious strains first identified in Britain and South Africa that, in those countries, have caused a spike in cases.
The ministry official said research on the efficacy of vaccines against the new form was underway.
"At the moment, there is no proof showing the new variant found in those from Brazil is high in infectiousness," Takaji Wakita, head of the National Institute of Infectious Diseases, told a health ministry briefing.
Even so, Brazil's Ministry of Health said Japanese authorities have confirmed that the latest version has 12 mutations, one of which is also present in the variants found in the UK. South Africa as well.
"It implies a potential higher virus infectiousness," it said.
A man in his 40s had trouble breathing, a woman in her 30s had a headache and sore throat, and a teenage male had a fever, while a teenage girl showed no symptoms, were out of four travelers who arrived at Tokyo's Haneda airport on Jan. 2, the health ministry said.
The four individuals tested positive for the novel coronavirus in the airport quarantine and, according to the ministry, the latest mutant strain was identified by a thorough analysis of the NIID.
The ministry also said that three separate individuals who had close contact with a man infected with the strain were identified with the variant reported in Britain.
Japan announced a state of emergency for Tokyo and three neighboring prefectures on Thursday after seeing a sharp increase in coronavirus cases.
Cumulative cases have crossed around 289,000 nationally, with 4,061 deaths, said NHK, a public broadcaster.
Source: Japan Times
(Video) Did You Know? These Are The Different Functions of Different Panadol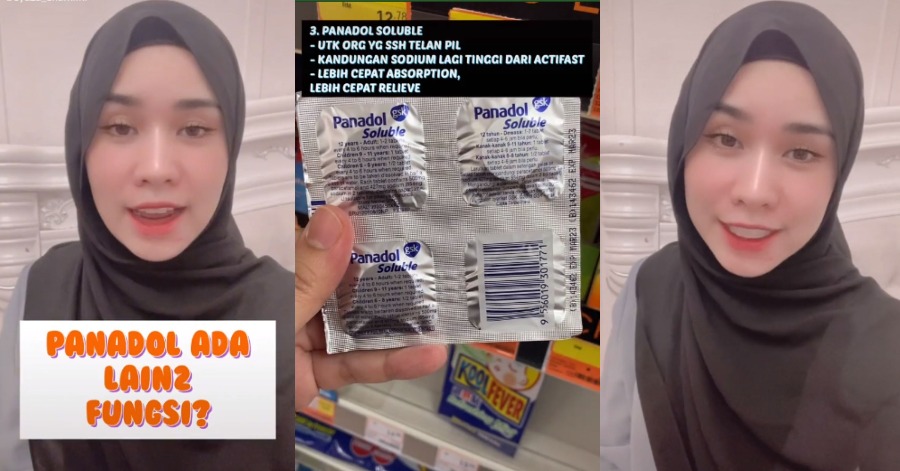 Panadol is actually one of the famous brands for paracetamol. Paracetamol is a medication used to treat fever and mild to moderate pain. At a standard dose, paracetamol only slightly decreases body temperature. Paracetamol may relieve pain in acute mild migraines but only slightly in episodic tension headaches. Back to the Panadol brand, there are actually so many different kinds of them. Many people would definitely be confused about what are their differences.
For those who do not know, all these different types of Panadol would have different doses of paracetamol and they also have their own advantages that they bring towards sick individuals. This video would help you to understand.
1) Panadol
Contains 500mg of Paracetamol.
This is actually the regular Panadol that everybody would use.
It acts as a pain-killer or to treat fever.
2) Panadol ActiFast
Contains Sodium in it.
It helps to give two times better absorption.
It also helps to get rapid relief.
Take on an empty stomach.
3) Panadol Soluble
Suitable for those who find it hard to swallow pills.
Have higher Sodium content than Panadol ActiFast.
Results on faster absorption and also faster relief.
4) Panadol Extend
Have higher Paracetamol content and that is 665mg.
It has a sustained-release formulation because of the bi-layer caplet shape.
Gives a long-lasting relief.
Suitable for those who are having muscle and also joint pain.
5) Panadol Menstrual
Contains Pamabrom in it.
Helps to relieve premenstrual symptoms and also during menses.
6) Panadol Extra
Contains Caffeine.
It would enhance the painkilling effect of PCM.
Suitable for those who are having headaches and also migraine.
Sources: TikTok Syaza Shamimi.
MySejahtera App Is Now Updated For Better Service, Vaccine Status Included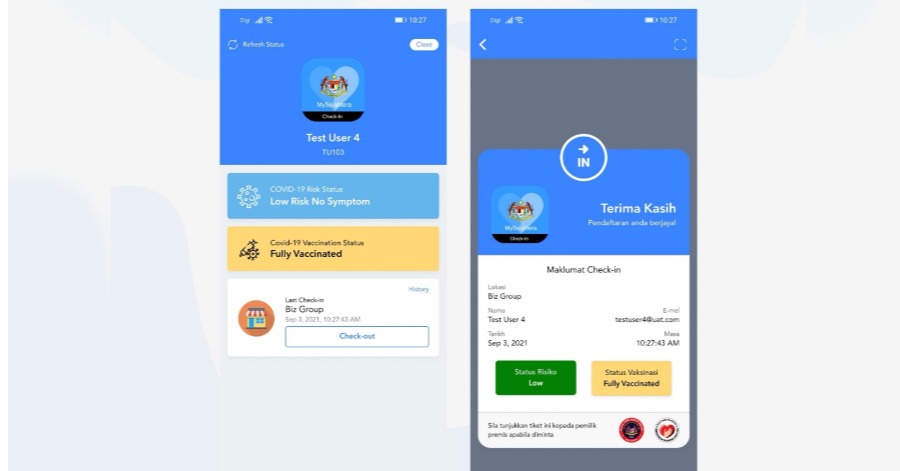 MySejahtera is actually a mobile app developed by the Government of Malaysia to facilitate contact tracing efforts in response to the COVID-19 pandemic in Malaysia. The main goal is quick identification of persons who may have come into close contact with anyone who has tested positive for COVID-19. This helps to stop the spread of the infection.
MySejahtera was developed with the strategic cooperation of the National Security Council, the Health Ministry, the Malaysian Administrative Modernisation and Management Planning Unit and the Malaysian Communications and Multimedia Commission. Since then, the app has been updated for better service.
According to Facebook that stated, "A new feature displaying vaccination status and risks on the MySejahtera homepage has been launched. People will start accepting this feature in stages. This is one of the efforts for us to live with COVID-19 more easily".
Sources: Facebook Kementerian Kesihatan Malaysia.
(Video) Love Your Body! These Are 5 Simple Ways To Take Care of Your Kidneys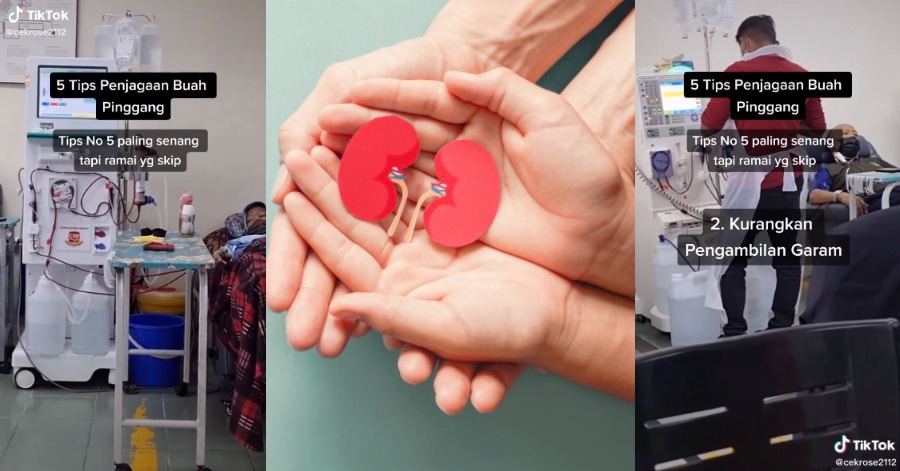 The kidneys are a pair of bean-shaped organs on either side of your spine, below your ribs, and behind your belly. Each kidney is roughly the size of a large fist. The kidneys' main job is to filter blood. They remove wastes, control the body's fluid balance, and keep the right levels of electrolytes. All of the blood in your body passes through them.
This is the reason why the kidneys are such an important organ in the human body. Because of the really vital and also hard function that the kidneys do, you should definitely take very great care of your kidneys. Once you have damaged your kidneys, it is hard to replace them. Better be safe than sorry. These are 5 simple ways to take care of it.
Simple ways to take care of your precious kidneys in your body:
Make sure to maintain your blood pressure low all the time.

Reduce the salt intake in your life.
Limit the medication that you take daily if possible.
Have regular checkups on your kidneys.
Drink plenty of plain water.
Sources: TikTok Rosniati Mohd Nor.