No Thaipusam Celebration, Coconut Demand Drops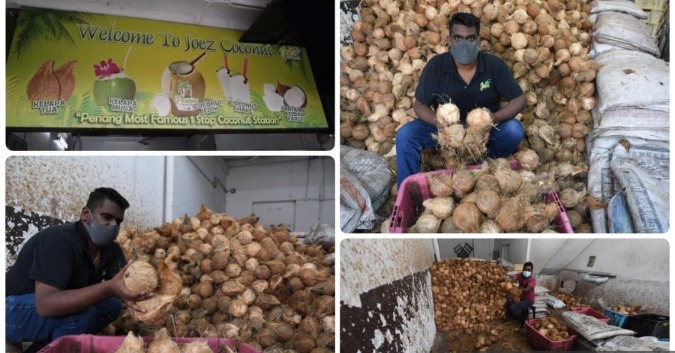 GEORGE TOWN, Jan 20 — The enforcement of the Movement Control Order (MCO) which has restricted Thaipusam processions and related activities this year, has put coconut suppliers in a quandary.
Suppliers of coconuts, an essential offering in the celebration, are incurring losses and are having to find other ways to market the pre-ordered coconuts.
Each year thousands of coconuts are broken by Hindus during Thaipusam along the eight kilometre stretch from Lebuh Penang to Jalan Kebun Bunga, near here, during the the Golden and Silver Chariots procession bearing the statue of Lord Murugan to fulfill vows during the festival.
Joel Jeyachandran, 36, who owns the coconut suppling outlet Joez Coconut, said the demand for coconuts for this year's Thaipusam festival had plunged due to the lack of mass demand because of the COVID-19 pandemic.
"The demand for coconuts has dropped 100 per cent, namely, from 80,000 (last year) to zero this year. This situation is expected to drag on until the Chinese New Year festival and also Hari Raya,'' he told Bernama when met at his premises in Jalan Datuk Keramat here, today.
He said, this was because temples would not be open for any religious ceremonies for the festival such as fulfilling vows by breaking coconuts.
"However, the demand for coconuts is normal for daily needs such as coconut milk, young coconuts and for drink products that we sell such as coconut shakes, coconut jelly and other products," he said.
According to Joel, his company was forced to shoulder a huge loss as it still had to pay the coconut supplier in Bagan Datuk, Perak for 80,000 coconuts as stipulated in the contract but would seek to mitigate the loss by selling the coconuts.
Meanwhile, a coconut retailer met at Joel's premises, T. Muthumanickam, 28, said he was struggling to keep the family business, which he had been running for the past 30 years, afloat in the absence of demand.
"Business is very slow due to the pandemic. I was also forced to lay off two workers (because I could not pay their wages)," he said.
On Jan 8, Penang Deputy Chief Minister II Prof Dr P. Ramasamy stated that for Thaipusam, which falls on Jan 28, the chariot procession in the state may be cancelled this year and urged Hindus to stay home on that day to curb the spread of COVID-19.
Source: BERNAMA
LATEST: Social Events, Official And Informal Events Are Allowed in CMCO And RMCO Areas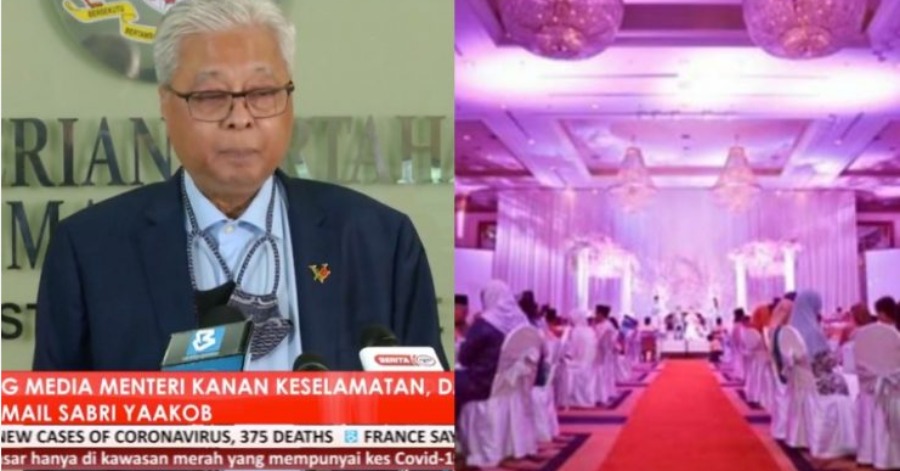 All official and informal functions, as well as social events in the Conditional Movement Control Order (CMCO) area are allowed. The attendance limit for the CMCO area is 50 percent of the area of the premises while for RMCO is according to the area of the premises.
This was conveyed by the Senior Minister of Security, Datuk Seri Ismail Sabri.
Semua majlis rasmi/ tidak rasmi kerajaan/ swasta serta majlis sosial di kawasan PKPB dan PKPP adalah DIBENARKAN berkuatkuasa 5 Mac 2021

Had kehadiran bagi kawasan PKPB adalah 50 peratus keluasan premis manakala bagi PKPP adalah mengikut keluasan premis.

— MINDEF Malaysia (@MINDEFMalaysia) March 2, 2021
Sources: Press Conference MKN, MINDEF
LATEST: 6 CMCO States Including Melaka And Terengganu Change Status To RMCO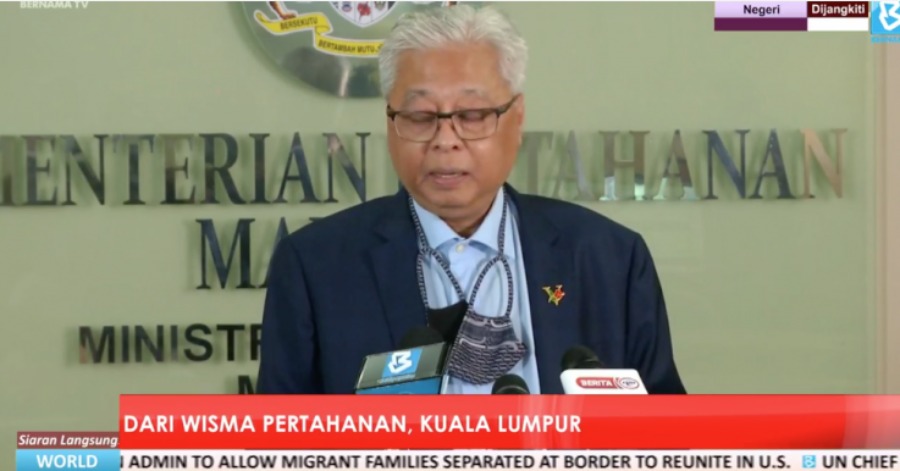 The government agreed for six states to carry out the Conditional Movement Control (CMCO) order to be converted to the Recovery Movement Control Order (RMCO).
The six states are the Federal Territories of Putrajaya, Terengganu, Pahang, Melaka, Sabah, the Federal Territories of Labuan and Sarawak. This matter is effective March 5, 2021.
This matter was explained through a press conference on the Recent Developments of the Movement Control Order 2021 by the Senior Minister of Security, Datuk Seri Ismail Sabri Yaakob just now.
Sources: BERNAMA TV
LATEST: Cross-District Movement Allowed In All States Except Sabah Starting March 5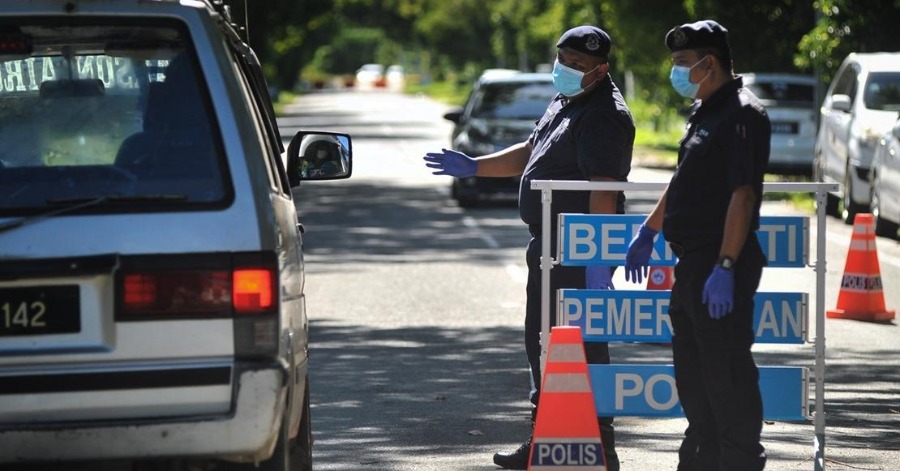 The government through the National Security Council (MKN) Special Session agreed to allow cross-district movement throughout the country except Sabah starting March 5.
The matter was announced by the Senior Minister (Security Cluster), Datuk Seri Ismail Sabri Yaakob, just now.
"The Special Session also agreed to allow cross-district movement throughout the state except for Sabah, while cross-state movement is still not allowed.
"For the actual state of Sabah, the Sabah state government is requesting that the district restrictions in Sabah be maintained for a period of two weeks, we understand Sabah is a very large state, some districts are mostly larger than some states in the Peninsula," he said.
Source: BERNAMA TV