Protesters Storm US Capitol, Forcing Electoral Vote Counting to Halt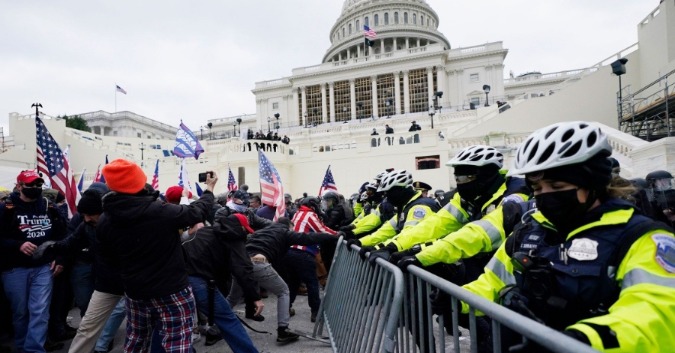 WASHINGTON, Jan 7  — The US Capitol was breached by protesters on Wednesday afternoon, a tense situation that has forced proceedings to count Electoral College votes cast in the 2020 presidential election to halt, Xinhua news agency reported.
Lawmakers are reportedly being evacuated from the House and the Senate, as protesters supporting outgoing President Donald Trump, a Republican, forced their way into the building, which has been placed under a lockdown, and entered the chambers.
"All buildings within the Capitol Complex, Capitol: External security threat, no entry or exit is permitted, stay away from exterior windows, doors. If outside, seek cover," according to a message from Capitol Police.
US Congresswoman Nancy Mace of South Carolina, tweeted out a video clip showing physical confrontation between protesters and police.
"Just evacuated my office in Cannon due to a nearby threat. Now we're seeing protesters assaulting Capitol Police," she wrote. "This is wrong… I'm heartbroken for our nation today."
A woman is reportedly in critical condition after being shot in the chest on the Capitol grounds.
At least five people, including a law enforcement officer, have been transported to the hospital, according to DC emergency authorities. Several officers have been treated for pepper spray exposure.
Trump tweeted he's asking "everyone at the US Capitol to remain peaceful."
"No violence," he wrote. "Respect the Law and our great men and women in Blue. Thank you!"
Vice President Mike Pence, who was presiding the congressional session certifying President-elect and Democrat Joe Biden's victory over Trump, issued a much stronger statement.
"The violence and destruction taking place at the US Capitol Must Stop and it Must Stop Now," Pence tweeted. "Anyone involved must respect Law Enforcement officers and immediately leave the building."
In a joint statement, House Speaker Nancy Pelosi and Senate Minority Leader Chuck Schumer, top congressional Democrats, said that they are "calling on President Trump to demand that all protestors leave the US Capitol and Capitol Grounds immediately."
The entire DC National Guard has been activated following breach of the US Capitol, according to Jonathan Hoffman, chief spokesman for the Pentagon. Virginia is also sending 200 state troopers and mobilising a unit of the Guard to respond to the situation, a state official said.
DC Mayor Muriel Bowser on Wednesday afternoon ordered a citywide curfew in the wake of the incidents.
In a statement, Bowser said the curfew will run from 6 pm on Wednesday until 6 am on Thursday.
"During the hours of the curfew, no person, other than persons designated by the Mayor, shall walk, bike, run, loiter, stand, or motor by car or other mode of transport upon any street, alley, park, or other public place within the District," Bowser said.
Source: BERNAMA
WhatsApp Introduces New Feature of Voice And Video Calls Using Desktop App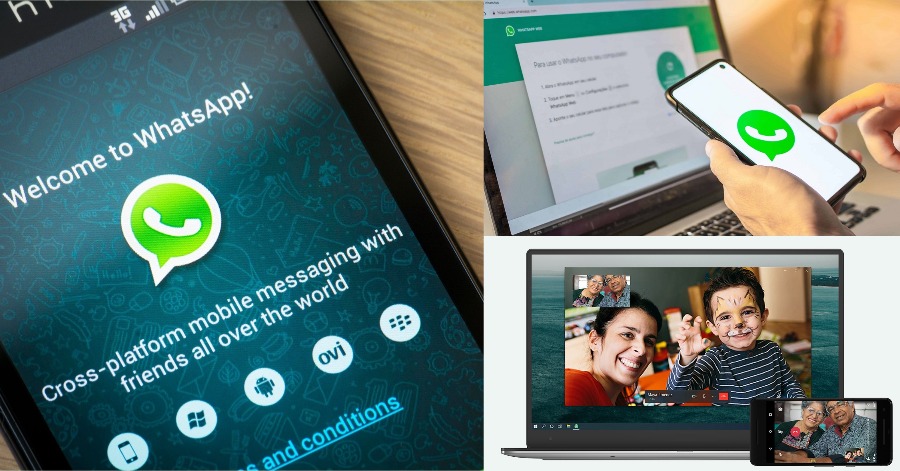 WhatsApp has recently decided to introduce the brand new feature of voice and also video calling just by using its own desktop app. According to a statement, WhatsApp stated that they are providing relief to countless of people that are sitting in front of computers who have had to reach for their phone every time their WhatsApp rang.
WhatsApp company said: "Throughout the last year, we've seen significant increases in people calling one another on WhatsApp, often for long conversations. Last New Year's Eve, we broke the record for the most calls ever made in a single day with 1.4 billion voice and video calls".
They also added, "With so many people still apart from their loved ones, and adjusting to new ways of working, we want conversations on WhatsApp to feel as close to in-person as possible, regardless of where you are in the world or the tech you're using".
Using the new feature by WhatsApp, users can answer on a much bigger screen through the desktop app which gives you the opportunity to see your family and loved ones clearly on a bigger canvas. WhatsApp also stated that to make the desktop calling feature more useful, they have made sure it works seamlessly for both portrait and landscape orientation
Other than that, the new feature will also allow you to resize the window on your computer screen and is set to stay on the top so you will never lose your video chats in a browser tab or stack of open windows. When you are in the website, WhatsApp will remind users that the voice and video calls on WhatsApp are end-to-end encrypted, so WhatsApp can never hear or see the conversations, regardless of whether you call from a phone or computer.
Please be reminded that the desktop calling feature is only available when the app is installed on your own computer. Desktop calling is also supported on Windows 10 64-bit version 1903 and newer as well as macOS 10.13 and newer. You will also need an active internet connection on your computer and phone as well as granting WhatsApp permission to access your computer's microphone and camera.
Sources: WhatsApp
Two Individuals Infected With Nigerian Covid-19 Variant In Malaysia Discovered – MOH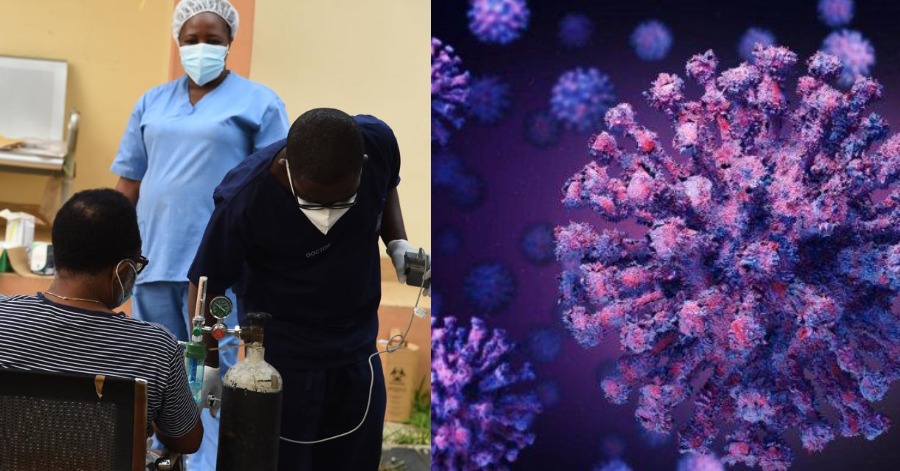 Recently, the Ministry Of Health Malaysia (MOH) has discovered the first two cases of individuals that got infected with the Nigerian Variant of SARS-CoV-2 or also known as B1.525 in this country. The detected cases are actually from two foreigners who just arrived in Malaysia from Dubai, United Arab Emirates. Both of them were found to be tested Covid-19 positive through the RT PCR Covid-19 swab test.
For a better recognition, The Institute for Medical Research (IMR) then performed a full genome sequencing as it takes into account both of the foreigner's travel history. The Nigerian COVID-19 variant was first detected in the UK and also Nigeria in the month of December 2020.
KKM telah menemui dua kes pertama individu yang dijangkiti Varian Nigeria SARS-CoV-2, yang juga dikenali sebagai B1.525, di Malaysia – @DGHisham

— KKMalaysia🇲🇾 (@KKMPutrajaya) March 5, 2021
MOH also stated that these discovered Nigerian variants can cause an increase in the likelihood as well as a possible decrease in the immune response. Worry not because MOH reassured that IMR and CPRC will continue to monitor the development of the virus mutation and to inform the public from time to time.
Other than that, they also reminded that even though the national immunization program is going smoothly, public health actions are still required as herd immunity has still not been achieved yet.
Sources: Twitter MOH
Food Waste: Amount Thrown Away Totals 900 Million Tonnes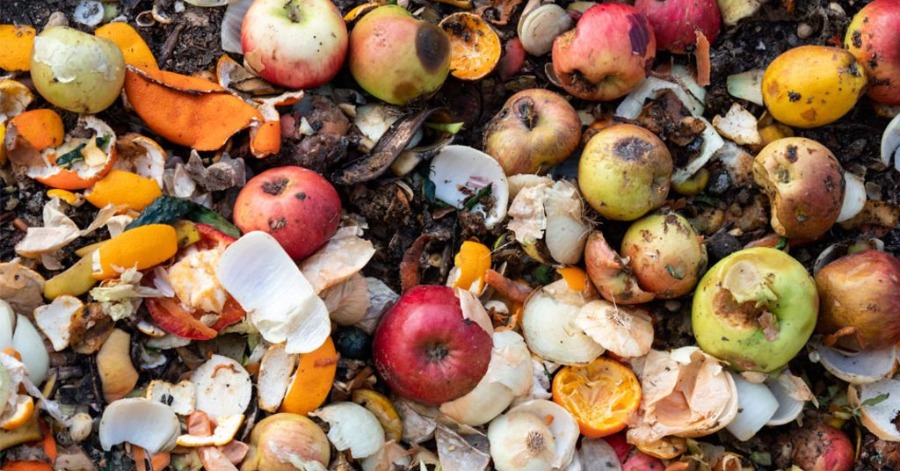 AMMAN, March 5  — More than 900 million tonnes of food is thrown away every year, according to a global report.
The UN Environment Programme's Food Waste Index revealed that 17 per cent of the food available to consumers – in shops, households and restaurants – goes directly into the bin, according to Petra.
Some 60 per cent of that waste is in the home.
The lockdown appears to have had a surprising impact – at least in the UK – by reducing domestic food waste.
Source: BERNAMA